Side hustles can help you earn extra income along with your full time job.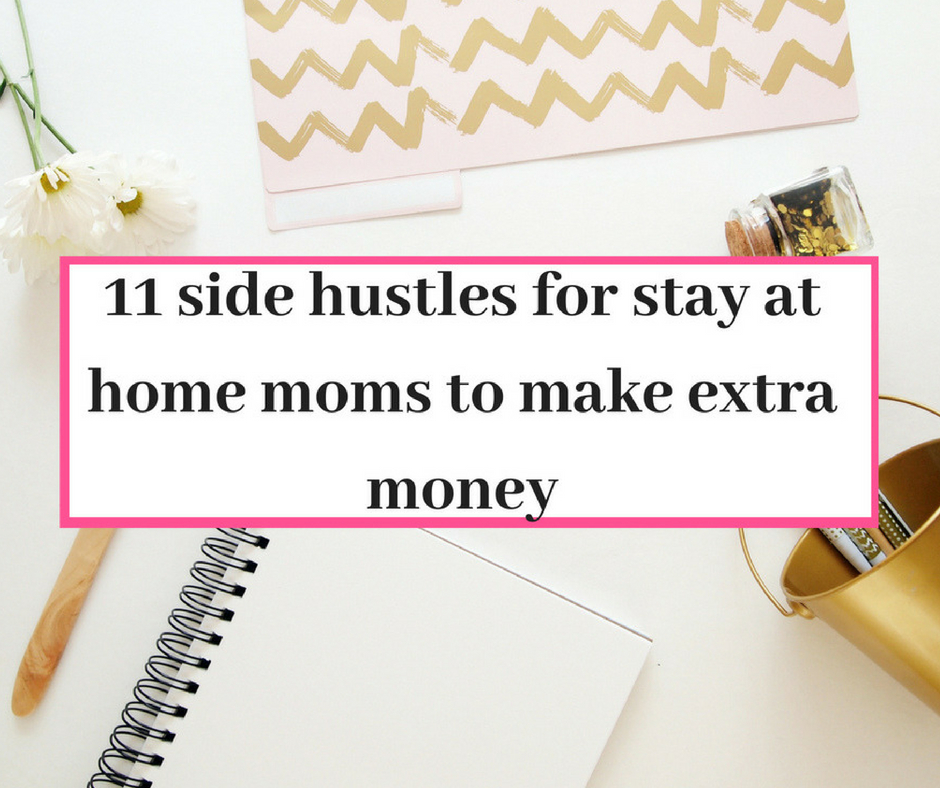 Staying on one income is not a good idea in today's world. Notions of working are changing in the minds of people. Earlier people wanted to work till their retirement ages but now people want to retire early and live the life of their dreams. We have seen our parents working until their retirement age. But things are different for me and you. We want early retirement to do things which are important to us.
We as accomplished humans want to grow from survival mode to fully living mode by breaking the loop of living paycheck to paycheck. ( Tweet this)
It is not only living paycheck to paycheck. To accomplish this dream they need to focus on building their retirement fund as early as possible;e. So income from side hustles is welcome by everyone. There are so many things you can do to earn more than what you are earning now. Your crafty skills, habits, trade skills, technical skills can lead you near to the life of your dreams.
1. Sewing
Sewing is a good craft and very good for stay at home moms. It doesn't mean that you have to make a whole dress but you can start with some alteration skills. I mean it is so expensive as if you have to alter a dress, it is nearly 30 to 40 dollars. If you are at home you can start by offering your services at discounted rates.
If you get around 5 projects in a week, you can earn around 100 dollars a week. Which makes it to around 400 dollars a month. A great place to start. But you need to be dexterous in your skills.
2. VA Services
With everything online, there is a surge in need for VA services. Every business is vying for the eyeballs online. And they don't have time to do all the tasks needed to increase traffic to their online businesses. For this they need help and the VA comes into the picture.
You can start with social media VA or admin VA
Pinterest VA
Face book VA
Simple admin tasks
3. Freelancing with your writing skills
Freelancing can be a lucrative career. Many people are making a full-time income from freelance writing. A good writer can earn from 100 to 1000 dollars for a beautifully crafted and search engine optimized article. But this requires some ability to write. You should be good with the words and your writing should be able to resonate with the emotions of the reader.
4. Blogging for money
There are millions and millions of blogs on the internet. Why not start one more. It will be your own online space. Where you need to have a few thousand daily visitors to earn money. Sounds easy right. But this one is not easy. As with everything, you spend a lot of time learning and then putting it into practice, blogging is no different.
It takes a fair amount of time to work on the design, content, publishing and social media presence before you see any results.
5. Making websites
With all the themes and all the plugins, designing websites is not that difficult. And if you are bit technical, you can start designing websites by learning the designing and coding.
6. Developing Apps
Okay, there is an app for everything. And more are coming every day. Sometimes it feels like why I never think about this. Say for an example, Raiz investment, I was surprised by the principle on which it works. It says that it can invest your pennies on your behalf by rounding your dollars.
If you have some technical knowledge and some idea, develop an app and sell it o google play, itunes. In today's world, you never know which app could be beneficial to people. And people buy those to save time, save money , organize their work.
7. Paper crafts
If you are good at crafting paper you can make good amount of money from it. There are lot of things you can make from paper. Like paper purses, paper flowers, paper wallets, wall hangings by cutting paper into different designs.Many people sell crafts on etsy.
Few years ago , people wanted everything digitalized. But now, there is a huge market for handmade products.
8. Affiliate marketing
Affiliate marketing is selling someone's product and getting a commission for the referral. In this type of marketing, you don't need to make a product yourself, you just need to sell it. And in return, you will get a commission. This is also a very good option for passive income.
Either you can do affiliate marketing through your blog or social media platforms wherever it is allowed.
9. Freelance social media manager
Social media is a lucrative place to get customers for your business . Managing a business is a very big task in itself. And after a tiring day of running a business, who has time for social media. Here comes the need of social media manager.
They publish on social media platforms on behalf of and according to the needs of their clients. It is a good work and very lucrative for stay at home moms or anybody who want to earn extra money.
10.Teach English online
If you are a native English speaker or have a good command over the language, you can teach English online to earn extra money. If you are good at language then you can join the VIPKID. It is an online platform where you get paid for teaching English to young kids.
Here you get to paid 14- 22 dollars depending upon your skills.
11. Graphic design a great side hustle
If you have some technical knowledge and designing acumen, you can definitely become a good graphic designer. Graphics are everywhere and becoming a graphic designer is a lucrative career. Though while starting, it is difficult as you hone your skills, it will become easy for you.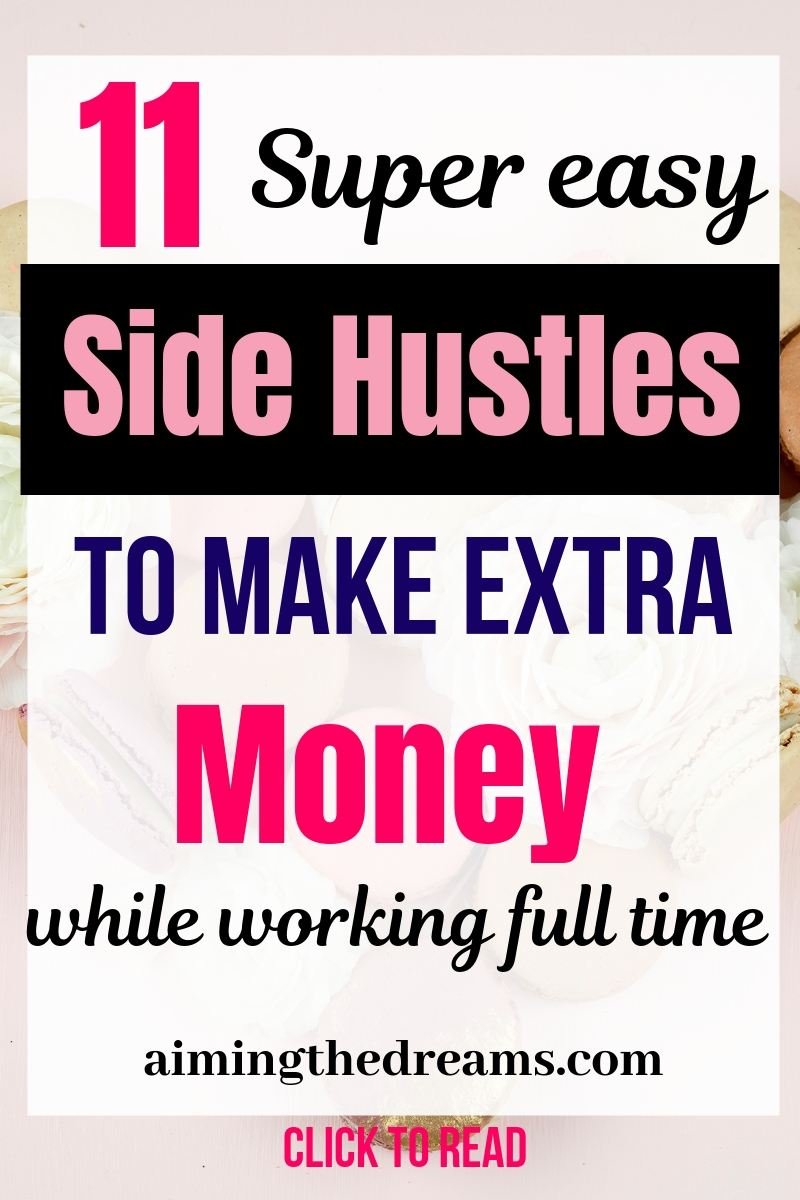 Related
A tiny request
Please share this post if you like it. I will be thankful to you from bottom of my heart.
Love
Gursimrat