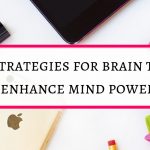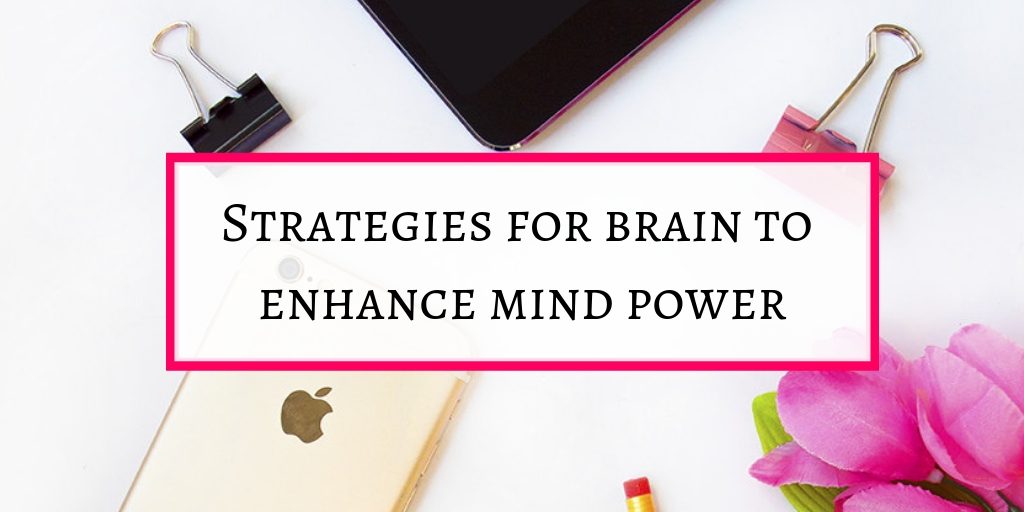 Simple strategies to enhance your mind power
Take care of your brain and enhance your mind power for its optimum working. Your brain is the most powerful tool nature has ever made. Human mind is unique. It regulates so many activities of the body and let you dream, to be successful. Computers can do incredible amount of work but nothing is as efficient as a normally working brain. It is such an incredible part of our body that we take it as granted and never take care of its capabilities. The best part is , this already  hard working organ can be made more efficient. Brain is also a muscle and require workout and nutrients as normal muscles.
We all have million of things to do daily. Its like we have to be always in time at work, finish all the tasks at home , send your kids to school. Sometimes our brain starts feeling sluggish with too much workload. You can make your mind more powerful and start feeling fresh with few simple changes. ( If your sluggishness and fatigue doesn't go away, please go to doctor and take medical help ).
All our workload effects our brain. To be successful in this world, we need to smart as well as hard work.For this, our brain needs to be working optimally. There are many activities you can do to enhance brain power.
Related
1. Exercise
Physical exercise helps in not only having a healthy body but also a healthy brain. When your body sweats, your brain also gets its dose of oxygen and glucose. Exercise enhances BDNF ( Brain derived Nerotrophic factor ). 
BDNF plays an important role in learning, brain cell growth and mood regulation. John j Ratey, Ph. D clinical Associate Professor of Harward Medical School says " BDNF is like a fertiliser for brain. Without it , our brains cannot take in new information or make new cells."
2. Drink plenty of water
Hydration is so important for optimal functioning of brain. It is not only good for your skin and physical fitness but it is also good for your cognitive fitness. Brain is 73% water. It requires water for proper functioning. It is said that dehydration effects
Mood
Alertness
Focus and concentration
Reduces cognitive and motor skills
3. Doodle the solutions to problem
Doodling helps in making your mind alert when you start feeling sleepy and sluggish. Doodling has become a thing of interest for scientists. It is believed that doodling helps in keeping attention when your mind is bored. If you feel like you are bored then start doodling.
This will be free stuff your mind just want to put on paper. Do it and feel the difference it makes.
4. Eat nutritious food
Your brain needs good dose of glucose to work. But nutrients from whole foods will help not the chemicals from overly processed and fast foods. Eating well balanced diet is the key to long lasting health. Blueberries, nuts and seeds , Avocados, whole grains, wild salmon are considered good for brains.
Always eat nutritious food. Nutrition along with positive and beautiful thoughts will keep your brain healthy and helps to enhance your mind power.
5. Try to learn a new language
This will be a challenge for your brain. And every challenge helps in boosting your cognitive functions. Our brain likes learning new things because it challenges . Whenever a new skill is learned, new neurons and connections are made which increases plasticity of brain.
New skills can be learned in any age and it saves our brains from getting bored.
6. Learn a musical instrument
Music is really a therapy. Anything related to music will help you in expanding your memory. When you learn any music instrument, it takes lot of effort in terms of using your fingers, learning music notes and paying attention to producing beautiful tunes with the instrument.
Musicians can do multiple things together because playing a music instrument require to concentrate on many things altogether.
7. Start creating something
When you create something new or original, it boosts your confidence and give you sense of happiness. Creativity really helps you in boosting your brain. Here is  a very good post about it. God give everyone some creative skill and this can be used to enhance your mind power.
Anything created new gives a kind of happiness and accomplishment which further enhances brain activity.
8. Start visualising beautiful things you want
Is there anything more beautiful than dreaming and visualising beautiful things you want in your life. Visualising beautiful things keep brain happy and alert. Beautiful thoughts are real nutrients for brain.
9. Relax and meditate
Relaxing and meditation is really a therapy for your brain. Meditation helps in changing the structure of the brain. In US, in a study, it was found that the grey matter of the group increased after eight week of meditation.
Mindful meditation helps in changing the structure of the brain and increase focus. Learning meditation is easy and try to incorporate it into your daily practice.
10. Remove stress triggers
It is important for your cognitive functions to give some relief to your brain from stress. Remove those triggers which give you stress. Stress makes your brain sluggish and slow. Try to start thinking positive thoughts . Good thoughts are food for brain.
Positive thoughts helps in maintaining a positive outlook about life.
11. Talk your problems aloud
This one is my favourite. If I have some kind of grudge about somebody or feel angry about something, I talk to myself about that problem. This is very much unintentional. But I feel relieved and light after that. Talking your problems loud will help you in finding solutions and letting your mind free of that feeling.
12. Write down your problems and analyse them
Sometimes problems seems to be bigger than they actually are. Write them and analyse them for potential solutions. If you find solutions better, if you cannot find any solution then it is time to leave those problems. This will free your mind from those problems and you will be able to focus on better and interesting things required to make your life happy.
Because thoughts originate in brain and brain is a vital organ for proper functioning of body, it is important to nurture it with creative stuff rather than with problems with no solution.
13. Walk outside daily
Walking outside helps in giving a boost to your mind which eventually helps in boosting brain capacity. Natural surroundings and natural scenery have a very positive effect on our brain power.
14. Read good novel
Researchers have found that reading a good novel and getting immersed in it helps in boosting brain function.I always remember my time when I read Anna Karenina by Leo Tolstoy. This novel is a classic masterpiece. I was in college and read it in summer. But the explanations of the weather of Russia in that novel let me feel that cold in scorching summer.
And I was so into the novel that I could not feel my surroundings for few days. It was the effect of that great novel. I was constantly analysing the situations of Anna Karenina and felt like I am with her in her whole journey of unsatisfied life.
15. Intentional deep breathing
Deep breathing is so important for our health that you should make it a habit. It helps in taking more oxygen inside and your brain will get more oxygen. Whenever you feel stressed and overwhelmed, take a deep breathe. It will let your brain work properly.
Breathe fully by taking oxygen inside and expanding your belly and chest. Fill your lungs with air fully. You chest and belly should rise and then expel and do the opposite.
16. Omega 3 supplements
Omega 3 fatty acids are known to have neuroprotective properties. These are good for brain functioning as well found in nervous system and are required for building healthy cell membranes, reduce inflammation and promote new cell formation.
The two main Omega 3 fatty acids are EPA (eicosapentaenoic acid )   and DHA ( docosahexaenoic acid) .
17. Listen to music
Music is the part of every culture be it past or present. Now there is a branch for research known as Neuromusicology. Neuromusicology   is the amalgamation of Neuroscience  and music.  Music  is known for its therapeutic values since a long time. So listen to music if you want to boost your memory.
What a fun activity to boost your brain power. Music just freshens up everything. You can sing it, listen it and dance with the music.
18. Play any game
Playing mind games stregnthens your brain and brain power. Some of the games like Lumosity helps in training your mind to focus on those tasks that are important and ignore those that are not important for the said activity. You can find Lumosity in itune store.
Another very popular is Dakim. It is known as brain fitness program. It helps in giving your brain a workout by providing puzzles and games. You can try these on their website.
19. Look at nature images
Natural scenery is known to decrease stress and make us happy. Not only the nature but images of natural surroundings also have positive impact on brain power. It is a good idea to go out and look at natural surroundings but if you cannot find anything then look at nature images.
20. Stop multitasking
Multitasking makes your brain sluggish and slow. It is difficult to focus on more than on one task with complete attention. Every time you have to skip one task and start another, our brain takes some time adjust. This makes your brain bit bored because you will be unable to accomplish any task.
And unfinished tasks surface your mind every now and then and you feel unwilling to take any task in hand. Overwhelm of unfinished tasks engulf your mind instead of excitement to take new projects.
21. Learn origami
Origami is a craft which is enjoyed by both adults and children. It has been there for years and is known to give a boost to your brain. Origami mean folding the paper. It is a Japanese art  that helps in eye and hand coordination and also mental concentration.
As child we all enjoy folding paper and making things from it. When I was in school, I use to make ship, aeroplane, a hat and many more things. But I didn't knew it was Origami. This is the reason it that some schools teach their students how to make patterns by folding paper.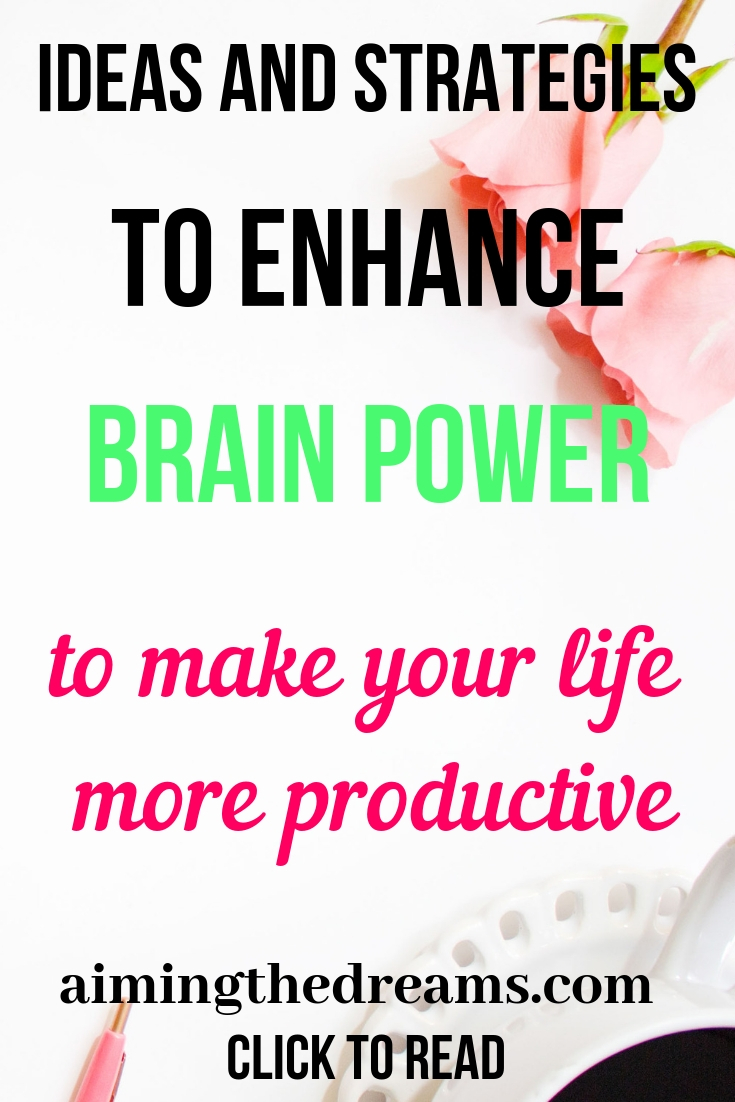 These are my favourite tips and strategies to enhance your mind power. How do you keep your hard working brains active, please share in comments.
A tiny request
If you like this post, please share. I will be thankful from the bottom of my heart.
Love
Gursimrat