Here are some money-making ideas to grow wealth this year. If you are serious about earning extra money, try these.
We all love money-making ideas to grow wealth. To set your financial future, you need to really work hard on your money-making strategies. Finding out new ways to make extra money can lead you on the path of having a secure financial future.
Disclaimer: This post contains affiliate links which means if you sign up through my link, I may get compensated with no extra cost to you. For full disclosure, read here
I started this blog last year. And so many things have changed since then. This has changed the way I thought about making money. Until that time, I really didn't know that this online money making ideas work.
But now I am pretty sure that these ideas are for real. I don't say that I make tons of money but I am at a point where I can pay at least utility bills and pay for my own shopping. It is really a small help with finances. I am staying home for my daughter and having some money in your hands for your own shopping is really awesome.
Here I am sharing some ideas for making some money for those mothers who want to make money and want to stay with their babies and kids at home.
1. Start paid surveys
Sure you will not become rich from these paid surveys and they take a lot of time to complete but these are worth it. If you are staying at home and get some time to watch TV  or are just sitting and relaxing, why not spend that time earning some money.
The best part is you can start earning right away. Don't overthink, start now.
2. Start a blog
Starting a blog was the best decision I made. Though it took me a lot of time to figure out things and start a blog. But all the hard work is worth it. There are many bloggers who are earning really cool money but you can really earn some side income from it. If you want to start a blog, you can start with Siteground as a hosting service.
You will not make money immediately but you never know. It could give you a chance to build your online presence.
3.  Earn money from apps
You can use these apps and sites to earn some money on shopping. Not only shopping, but these sites also have referral programs which let you earn money by referring friends.
Ebates: Sign up now and get your sign up bonus
Cashrewards : Get cashback from shopping
Ibotta: Get 10 dollar sign up bonus
Swagbucks : You can earn from surveys, shopping and other tasks as well as from referrals.
Sweatcoin : Pays in Sweatcoins for walking outside. It is designed to motivate you to walk outside.
How to earn money with apps and surveys
4. Become a proofreader
If you have a good grip on grammar and can pick each and every error in writing then it is a good chance that you can become a proofreader. Proofreading comes after editing the written content. It is for making the written piece crisp and polished, ready to go live.
If you are looking to hone your skills to become a proofread then this course by Caitlyn Pyle is for you.
Sign up to become a Proofreader
 5. Testing websites
You have to apply for sites that pay you to test websites. If you get accepted then you will get to test websites and get paid. Here are some of the websites which pay you for testing websites.
6. Start Investing
If you love saving but haven't started investing then Raiz is for you. This micro-investing app will help you to start the habit of investing. It rounds off the figures which you spend and invest money on your behalf.
If you purchased something and your bill was 1.95 cents then Raiz will invest 5 cents from your account. This is not a big deal and you will not even notice that you have got an investment portfolio.
7. Rent out those unused things
If you have got a plethora of unused things in your house, start renting them. You can make quick bucks with this type of renting.
8. Sell on Etsy
Etsy is great for people who are crafty and can create products or design products. Either you should create the product or design it and get manufactured by the third party.
9. Grocery shop for people
If you have time and want to make some extra money then you can shop for busy people. Some people don't have time to do grocery shopping. Instacart is a place where you can register and get paid for grocery shopping.
10. Cashback sites
Ebates: It is not going to make money directly. But we all love money back in our accounts after shopping. Ebates is a very good option for this and you will get cashback as well sign up bonus. When I signed up the first time, I got 10 dollars for signing up and then the next day did some shopping for baby clothes. In a few days, I had 20 dollars in my account.
Cashrewards: Cashrewards is another site for getting cashback. This one is for  Australian residents. You will get some bonus for signing up and can refer friends and get around 5 dollars for each signup.
11. Virtual assistant
Becoming a virtual assistant is a very good option these days. The Internet has opened many gates for earning money. Some people are making good money working as virtual assistant. You can find more information here 
12. Create an online course
Create an online course and sell it with Udemy or Teachable. Creating your course is easy with these platforms and you can further promote your courses on other platforms and make it a success. It is like creating it once and then it can earn you a good amount of money if promoted correctly.
13. Mystery shopping
You can take some gigs as mystery shopper. Some people say that they earn some extra bucks doing this. Normally you get paid between 8 to 20 dollars depending upon the assignment and city where you live.
14. Create Youtube tutorials
Youtube has made many millionaires. Though it has become competitive but still there is some chance that if you have skill and want to build a passive income stream, you tutorial are the way to go.
15. Become an affiliate marketer
Becoming an affiliate marketer needs to have some skill and patience. It is not easy but with the hang of affiliate marketing, you can make good money as a side hustle.
16. Become a driving instructor
If you are good at driving then register as a driving instructor and make some extra cash. Some people make it their profession and are very good at it. Think about your driving skills. If you have patience of giving lessons and is very good at driving, you can make extra bucks. Register with Uber or Lyft and become a driver to earn extra money.
17. Invest with lending club
Lending Club  is a peer to peer lending service where you can invest small amounts of money. You can leverage this platform if you have some money and want to invest. Risks are calculated using algorithms and depends upon the type of investment. You will have more profits with risky investments. Read all the risks associated before investing your money.
18. Manage social media for businesses
Social media is a big thing in today's world. It has totally changed the way we interact with each other and has influenced the way businesses to work. Social media is a totally necessary thing in today's world and even businesses need it.
But there are so many things to look after while doing a business. Here comes the need for social media managers. If you feel like you have become an expert in social media, why not use it for earning money.
19. Rent your extra room at Airbnb
Airbnb can be used to book rooms for holidays and also can be used to rent your extra rooms to earn money. So you could be a guest as well as the host.
20. Sell items on eBay and Craiglist
If you have some stuff lying inside your house and collecting dust then you can sell it on eBay or Craiglist. Even if you want to sell some products professionally, you can sell them on eBay and Craiglist and earn money.
21. Custom designed tee shirts
If you have some creative instincts and can design Tee shirts then Teespring is for you. You can use this website to design tee shirts and sell them. If you can leverage social media for this then this business can be for you.
22. Become a tutor
If you are from an English speaking country and have a good grip on language, you can become a tutor with Vipkids. Many people work with these online tutoring services and earn good money as a side income
23. Start graphic designing/website designing
If you are a creative and have technical knowledge, why not use your abilities to work as a website/graphic designer and earn money. Fiverr and Upwork are good places to start.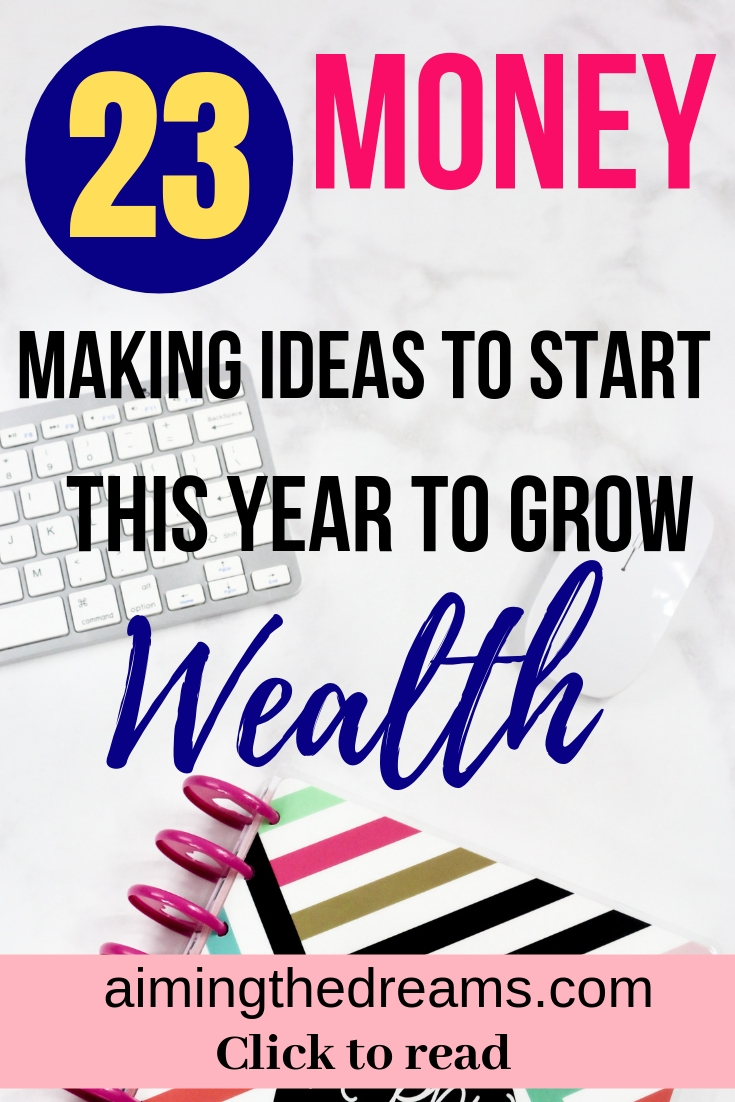 These are my ideas and believe me I am using some of them to earn some money in free time. And the money which you earn from home is really cool. You get to stay with the kids or you can drop them to school or daycare on your own schedule.
Though I liked my job and want to go back, but the idea of rushing to daycare in the morning and then to a job really intimidates me. I really feel so strong and appreciate mothers who are successfully working full time.