There are some business ideas you can start with a low budget. You don't need tons of money to start your own business. These businesses can be started with less money but require a huge investment of time. It takes a lot of hard work and a lot of time to succeed in these startups.
The form you have selected does not exist.
A solid marketing plan and a  strong desire to succeed will eventually bring success.
Disclaimer: This post contains affiliate links which means if you will buy through my link, I may be compensated with no extra cost to you. For full disclosure, read here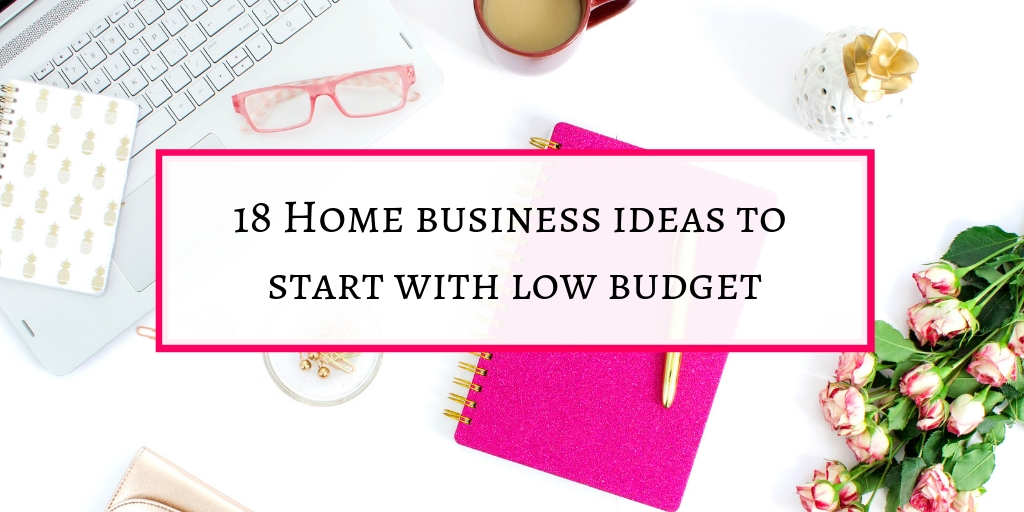 Here are these 18 business ideas you can start with low budget
1. Proofreading
If you have good skills to pick errors and you are good at grammar, you can start proofreading business from home. You need to have an eye to pick small errors.
If this sounds interesting and you want to start a side business, you can learn to proofread from Proofread Anywhere course. General proofreading: Theory and practice course from Proofread Anywhere is a comprehensive course to learn how to proofread.
Requirements
Attention to detail
Ability to stay focused throughout a document
A computer/ tablet
2. Transcriptionist
TranscrbeAnywhere is the course where you can learn how to transcribe and earn money from home. Many businesses, doctors, lawyers need transcription services. Once you have learned the skills, you can start working as transcriptionist.
Requirements
Transcription software
USB headset, foot pedal
Time tracking software
Industry-specific dictionary
Text expander, file converter
Grammar and spelling checker
3. Online writing services
Whenever we talk about starting some work with a very low budget, online writing services come to mind immediately. For this, you don't need a ton of experience but you should love writing. The internet has made freelance writing a lucrative business to start with a low budget.
Start by practising writing yourself and you can hire freelance writers also for this.
Requirements
A computer
 A quite space to sit and write
Grammar and spelling checker
4. Cleaning business
Cleaning business is easy to start and it makes good money as margins are great. It requires very little funds and the profits depend on you. The amount of work depends on whether you want to earn your full-time income or just a side income.
Decide a working plan for your self and then execute the plan. If you want it to be a side gig, just work with few clients and with basic cleaning services like dusting, vacuuming and mopping. And if you want it to make your full-fledged business, make a plan and go for it.
Requirements
Cleaning products
Some cleaning skills
Equipment like vacuum cleaner and mop
Dusters
5. Tutoring
Tutoring is becoming a very lucrative business in this era of online services. Many companies pay to teach English to kids in non-English speaking countries. Here are the places where you can start working as a Tutor.
Requirements
Proficient in English
A Bachelors in English ( or any other subject )
A high-speed internet connection and computer
6. Social Media Management
To be a social media manager, you don't need a degree. You just need to have a basic knowledge of social media platforms and how to run an account. Social media is a form of marketing which is a key component to grow business in this digital world.
Requirement
Knowledge of Social Media Platforms
Marketing skills
Know how to run an account
Be emotionally aware of what you are posting
7. Consulting
If you are expert in a particular skill and can advise someone then you can start a  consulting business. Big brands, as well as individuals who need some direction in any particular area, need consultants.
Requirements
Certification if required for a particular field
Networking skills
Required skill and qualification in your consulting area
You can learn more about  Management consultant here
8. ebook writer
Writing an ebook is not that hard nowadays. If you have skills to write and want to write a book you can write an Ebook and sell it on Amazon. If your book is about teaching a skill, then you can sell the course on Udemy also.
Requirements
An idea to write an ebook
platform to publish
9. Resume writer
You can start Resume Writing Services with very low budget. You need to figure out how you will start it and what kind of Resumes you want to create. Writing Resume does not require you to write a lot of words but needs short crisp and persuasive sentences. It may take some time to polish your skill of writing Resumes that help your client land the perfect job.
Requirements
Certifications required for becoming a professional Resume writer
A marketing plan
You will need business cards, websites a computer, printer
10. Graphic design
It is easy to start a graphic design business if you have design skills. Graphic designers can start their business and work independently. If you have some creative skills then this could be a good starting point for you to run your own business.
Requirements
A basic graphic design degree
IT skills
Good communication
11. House painting
I know some people who have made House painting their full-fledged business. You can start it with a very small amount of money. But in some places, a certification is required to become a painter. To get experience, you can start at your own house. Indoor painting requires less equipment.
Requirments
Certification
Painting skills
Equipment
12. Craft business
A craft business can be for you if you love creating crafty things and if there is a market for these items. There are many areas of crafts
Jewellery making, bead crafts
Paper-crafts
Needlecrafts
Home decor crafts and many more
Requirements
Space to create the crafts
Marketing plan to sell those crafts
13. Dog training
If you love pets and love to work with them then you can start a dog training business. Pay rate depends on the place where you live and your skills.
Requirement
love for dogs
Skills required to train dogs
14. Used books selling
This can be started by stocking books and then selling them. It requires a lot of hard work as you have to look for places where you can find books at a very low price.
Requirements
A website ( you can create for free )
stock of books
15. eBay selling
If you have some stuff to sell then eBay is a good place. If you can look for some stuff at the flea market or thrift stores for cheap, you can sell at eBay. After having some money in your hands, find a niche and sell those products.
Requirements
16. Event planner
Event planners make arrangements for big events or meetings for big organisations or individuals. You need to have some experience in this field for growing your business. Some have hospitality degrees and certifications too.
Requirement
A degree in hospitality ( optional)
Attention to detail and organisation
17. Dropshipping
Dropshipping is also a lucrative business which you can run without much cost. You need to figure out what you want to dropship and how you can build this business. Here is a very good post about the pros and cons of dropshipping.
18. Pet sitting
Some people love pets. For me, I just love to watch pets but afraid of touching pets. But if you love pets and can spend any amount of time with pets then, pet sitting can be a good business idea for you.
Requirements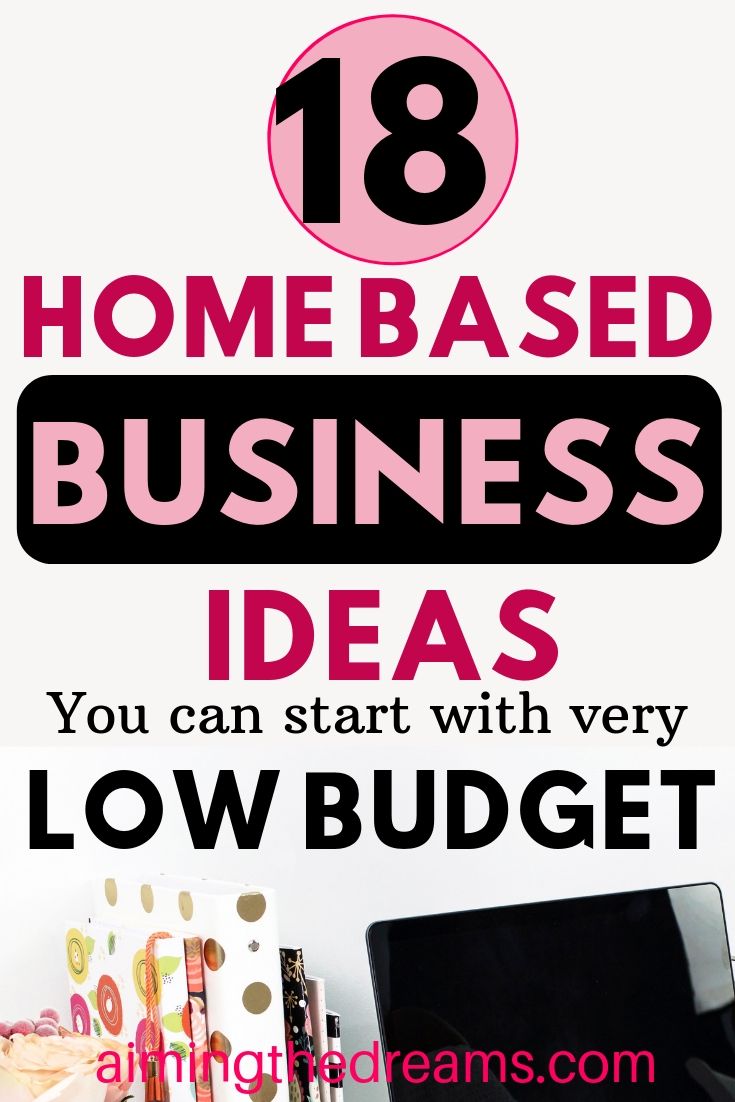 Related