I love these online jobs that pay $20 an hour and make you money from home. The beauty of side hustles is that you earn money working part-time and get paid. The Internet has made it easy to match the side hustlers with the side hustles. Here are some of the online jobs I love. Though I am not doing all of them, I found them lucrative. I am a side hustler and love to earn extra money.
Disclaimer: Some of the links in this post may be affiliate links, which means I may earn some commission if you sign up through my link. For full disclosure, read here.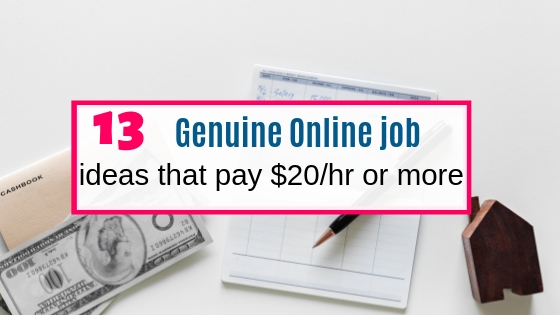 I love to save or invest the money I get from side jobs. Side jobs are great if you want to earn money in your spare time and grow your account.
Here is a list of online jobs that pay $20 an hour or more.
1. VIPKkid
VIPKID is an online company that pays you for teaching English online. You can earn around $ 24/hr. But it would help if you were a native English speaker to apply with VIPKid. It would help if you also had a faster internet connection, a headset, and Skype installed on your computer. They are always looking for teachers to teach English online.
If you feel you can be a good fit, sign up for it.
2. Chegg
Chegg is a tutoring company that pays around $20 for tutoring. They hire tutors all around the world and have a vast list of subjects. You can choose the topic you feel like an expert on and can tutor somebody. First, you need to pass their test, and then you can apply to be a tutor with Chegg.
You also need to have a college degree to apply with them. But the pay rate is reasonable, and they pay weekly to the bank account.
3. Scribe
They hire proofreaders/editors and pay a reasonable rate of $20 to $50, depending upon the project type. Their work is temporary, so you can use them only to supplement your freelance income. You may not be able to find continuous work.
4. Buffer
Buffer is a social media management company that hires people. They pay around $20 an hour. They hire app developers, software engineers, data analysts, and more.
Join Buffer here
5. Usertesting
User testing is a website testing company. There are many more, but Usertesting is the biggest one, and you can get paid around $30/hr for testing a website. Before applying, you should have a computer, a high-speed internet connection, a headset, a microphone, and a webcam.
Once approved, you will start getting websites for testing, and you can make $10/test. Each test takes 10 to 20 minutes to complete. They pay through Paypal.
6. Survey sites
Surveys are not jobs but believe me, it is the easiest way to earn some side income from your home's comfort. These may not make you rich, but small amounts of money add up fast, and you may use this money to build your saving account ( which is my favorite)
If you remain consistent in your efforts, you may earn 15 to 20 dollars an hour.
7. Revolution Prep
Revolution Prep is an education company that pays for teaching students in grades 6-12. Their pay rate is around $20 an hour. You need to have a bachelor's degree and some prior teaching experience.
8. The social element
The social element is a company that hires social media managers who can moderate third-party social media accounts. They pay around $15 to 20 for remote work. You can sign up with  The social element if you feel knowledgeable about the social media platforms and start earning money.
9. Belay
Belay is a company that hires people who are virtual assistants and bookkeepers. They hie it under the category of contractor jobs. Once you get accepted, you may earn  $15-20 /hr, depending on the work.
Sign up with Belaysolutions here
 10. Rev.com
Rev.com is a company that hires transcriptionists to do the transcription work. It depends on you how much work you want to do. They pay around $ 20 – 25 / hr for the transcription work. It is a bit slow initially, but as you get experienced, you will start earning more. Before being accepted, you need to pass their skill test.
11. Magoosh
Magoosh is a company that hires people for test preparation for GRE, GMAT, TOEFL, SAT, and ACT. You must be a graduate and have high scores on GRE, GMAT, and SAT.
They pay around $20 on weekdays and $25 on weekends. So if you feel you qualify for this, go for it and start making a good side income.
12. Sitepen
Site pen is a tech company that hires javascript engineers, web developers, software engineers, and Project Managers to work remotely. And they pay a good amount of money. And the pay rate is around 80k per year, which is, in reality, a good amount.
13. Virtual Office Temps
Virtual Office Temps is a place for virtual assistants to find work. They hire people for services like clerical support, administration, management, social media evaluator, etc.
You can check their job board where you fit in and how you can find work related to your skill. From the jobs listed, you can see that those jobs pay anywhere from $14 to 20/hr.
Related
Best apps and survey sites that pay for referring people.
15 passive income ideas to make money while sleeping
18 home-based business ideas to start with a meager budget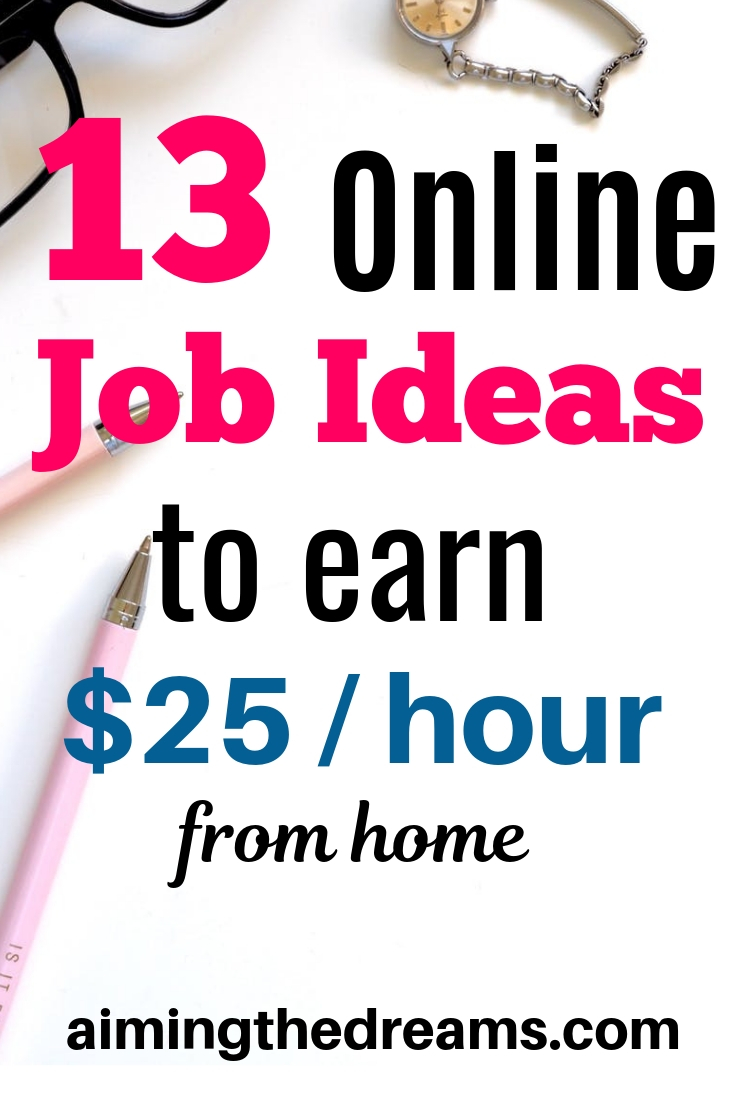 A tiny request
Please share this post if you like it.