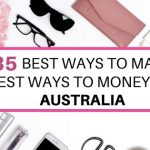 Finding the best ways to make extra money in Australia is not difficult. Australia is a beautiful country with a lot of opportunities to work from home and make extra income. You just need to look for the opportunities around you.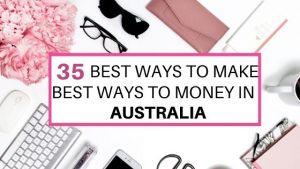 Disclaimer: This post contains affiiate links which means if you buy through my link, I may get compensated for no extra cost to you. For full diesclosure, read here
I strated looking for making extra money after the birth of my daughter. It was obvious  that it will be difficult for me to start a job with a small baby who was born prematurely. At that point, I  started looking for ways to make money online.
There were many choices but I loved the idea of blogging. I have this blog for almost 1 year and 8 months but I am nowhere near making a full-time income but whatever I earn from this blog inspires me to work on it daily.
If you are in same situation like me, here are some of the ways to make money so that you can support your family or save money for your dream.
1. Proofreading/editing business
If you have good skills to pick errors and you are good at grammar, you can start proofreading business from home. You need to have an eye to pick small errors. If this sounds interesting and you want to start a side business, you can learn to proofread from Proofread Anywhere. General Proofreading: Theory and practice course from Proofread Anywhere is a comprehensive course to learn how to proofread.
REQUIREMENTS
Attention to detail
Ability to stay focused throughout a document
A computer/ tablet
2. SURVEYS
Surveys are easy to do and you get to pay easily. I must admit that you will never become rich by doing surveys but a few hundred dollars each month helps in building your savings or paying a bill. This is how I earned my first dollar online. Here are some of my favourite sites that pay either in cash or gift cards. You can sign up today and start earning now.
I like this survey site because they provide a huge amount of surveys. There is always a survey waiting to be completed. More survey opportunities mean more chances to earn points. This is a New York-based company and pays anywhere between $1-5 for surveys. They also provide product testing opportunities which start from $5 and go up from there. Pay threshold is a bit higher but it is worth trying.
Sign up with Vindale research here.
Pureprofile is one of my favourites go-to site for surveys. Screening out system is very short as compared with other survey sites. They pay your money in your bank account. Payment threshold is $25 for bank deposit. You can cash out a maximum $70 in 60 days.
3. Swagbucks : Sign up to get $5 bonus
There are many ways to make money with Swagbucks. Here you can collect points with shopping, watching videos and taking polls. You get paid in SB which are swagbucks points. Then you can redeem them either as gift vouchers or you can get real money through paypal when you reach 2500 SB. It will fetch you 25 dollars.
Octopus group is comparatively new compared with other survey sites but their pay rate per survey is better. Initially it takes some time to build the minimum amount to cash out.
As you go, you will start getting more surveys and better paying ones. You can make money  by taking surveys  as well as by referring friends to Octopus group. 
Sign up for Octopus Group here
3. Pinterest Virtual Assistant
The Internet has made it possible to work virtually and make money online. Companies and small businesses hire virtual assistants and social media strategists as they don't have to pay a full-time employee. They contract the virtual assistants and pay for their work. There are many jobs a virtual assistant can do according to their skill.
Working as a Pinterest VA is one of them. If you want to provide specialised services like Pinterest VA services then you can learn it from this course. As a Pinterest VA, you will be responsible for managing Pinterest account for your client, 
Check here how to become a  Pinterest virtual assistant
4. Transcription
Transcription : Transcription in linguistic sense is the art of listening to speech and converting it into written form.
If you want to make money by transcribing then Transcribe Anywhere have the courses for you.  Either you can take a course in
General Transcription: Theory & Practice™
Legal Transcription: Theory & Practice™ 
Janet has designed a free 7-day course to know if you can really learn and this transcription work is for you.
5. Website testing
If you are on your way to earning money online then testing websites can definitely help you make money as a side income.
This is also a good idea to earn some bucks while staying at home. This kind of works can supplement your work. Some people earn good money from these website testing tasks. You have to apply for sites that pay you to test websites. If you get accepted then you will get to test websites and get paid. Here are some of the websites which pay you for testing websites.
6. Freelance writer
Whenever we talk about working at home, freelance writing comes into mind and it is really a lucrative work idea. If you can write well and have a knack for putting your ideas into words, then start a freelance writing job. Elna Clain from elnaclain.com is a freelance writer and she has a free email course for budding writers. She has a plethora of free information as well as very good courses for helping you to become a writer.
Freelance writers earn good money. It is a bit difficult in the beginning but with the practice and experience, you can charge good rates for your articles.
If you want to start your freelancing writer career, here is a post which can help you find your first writing gig.
 57 places to find freelance writing jobs as a beginner
  7. Be a blogger
Blogging is not dead. It can become a good source of income if done right. Many bloggers are earning a full-time income from their blogs. Though it takes real hard work and a lot of time to make money from blogs.
Because millions of blogs are created every day. And you need to stand out from those blogs. But with the right strategy to accomplish blog goals can lead you towards success.
There are so many ways to make money from your blog. But you need to start first. To start a blog I have written a tutorial on
Here are some new blogs which are earning a good income. I must say are earning a  full income from my perspective. And congratulations to these bloggers for being successful so early.
Finsavvypanda : A personal finance blog giving great information.
Gathering dreams : A lifestyle blog. Sara gives great information on travel, food and many more on her blog.
Ell duclose : This blog is great for finding information on how to use Pinterest, how to blog.
I have given examples of these because I love these blogs. They are awesome.
8. Affiliate marketer
Affiliate marketing can make you some serious money in the long run. Michelle from Makingsenseofcents  is earning around 50,000 dollars a month from affiliate income alone. Affiliate marketing is a form of marketing where you earn money for referring people to the product and you get paid the commission for the referral. There are many forms of affiliate marketing. You can become an affiliate for a product/course or you can create an affiliate program for your own products or courses. Either way, you will earn money.
Michelle has created Makingsenseofaffiliate marketig to teach everything she used to earn money through affiiate marketing.
Some people make very niche-specific websites with great SEO and start affiliate marketing. If you have started a blog, then earning money with affiliate marketing will be much easier. If you are a beginner and want to learn affiliate marketing then this  Affiliate marketing course is really good for you.
9. Graphic design
It is easy to start a graphic design business if you have design skills. Graphic designers can start their business and work independently. If you have some creative skills then this could be a good starting point for you to run your own business.
REQUIREMENTS
A basic graphic design degree
IT skills
Good communication
10. Resume writer
You can start Resume Writing Services with very low budget. You need to figure out how you will start it and what kind of Resumes you want to create. Writing Resume does not require you to write a lot of words but needs short crisp and persuasive sentences. It may take some time to polish your skill of writing Resumes that help your client land the perfect job.
REQUIREMENTS
Certifications required for becoming a professional Resume writer
A marketing plan
You will need business cards, websites a computer, printer
11. Social media services
Social media platforms started as fun to interact with families and friends and soon grew to an important marketing component for businesses. Social media is bit complicated if you want to use it for profits. And businesses feel it to be bit complicated and overwhelming. Here comes the need for someone to look after their social media strategies and social media accounts.
If you feel like you have all the skills to work on these platforms and always remain on top with all the algorithm changes, then this can be your business idea to work online.
How to become a social media manager
12. Get paid to invest with Raiz
Raiz is a micro investig app which invests by rounding up your your purchases. You just need to sign up and link your bank account or card. It makes investing easy .
You will get $5 by just signing up. Not only this, you will get $5 by referring your friends or family. Win win situation for both. You can read my full review here. 
Sign up here with Raiz abd start investing your change
13. Work as Virtual Assistant 
As you know,  the internet has opened up so many ways of earning money, working as a Virtual assistant is one of those. It is a realistic and good paying work where you can earn money by helping small business owners or busy bloggers.
There are so many services you can offer as  a Virtual assistant. 
Social media management
Email management
File management in google drive or dropbox
Scheduling social media posts
Maintaining records for activities and tasks
These are only some of the tasks you can do as a virtual assistant. Thre are lot more services which you can offer as Virtual Assistant.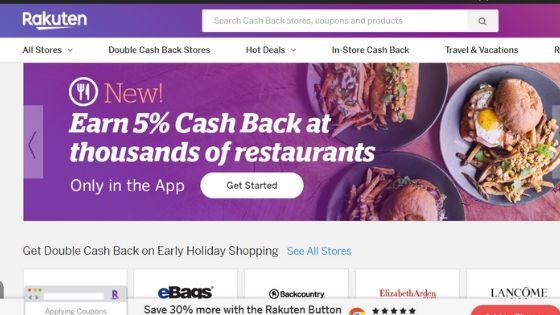 14. Earn money from shopping
There are many cashback sites that pay you to shop. Two of my favourites are 
Not only this, you can earn some extra money by referring your freinds and family.
15. Web Design services
If you know how to code as well as have an eye for design, you can start offering web design services. Most of the businesses are online and those which are not yet, want to have their websites. Here comes the need of web designer. 
You will need to learn coding, javascript, HTML, CSS to be successful at web designing.
You can read more about how to become a web designer here.
16. Start working as a tutor
Tutoring has come a long way from being physically present at the teaching place to Virtual tutoring.  If you have expertise in any subject, you can become an online tutor. Some of the online companies hire teachers expert in many subjects.
TutorMe: You can check yourself if the category of your expertise is listed here.
TutorVista: They have mentioned that they are hiring tutors for Maths, Physics, Chemistry, Biology, English and Statistics streams. If this matches your skills, you can start tutoring now.
If you don't have expertise in other subjects but are a native English speaker with a graduate degree, you can teach English online to international students.
WORK AS AN ENGLISH LANGUAGE TUTOR
This is a lucrative side hustle for people who are native English speakers. There are many online sites that want to have English speaking tutors. Some of them want you to have some teaching experience and education. And they pay anywhere between $15 to 25 / hr. 
VIPKID is an online tutoring site that needs you to be fluent in English. The there curriculum is based on US common core state standards. You get paid for the amount of time you put and the classes you take.
Qkids is for young Chinese English learners. Here you teach English to young kids from china. You can teach from the US or Canada. You need to be a native English speaker to become a tutor with QKids. Qkids pay a base rate of 8 USD per lesson.
If you like to interact with people and make money, then this place is for you. You get paid around 10.20 dollars per hour. You can work from anywhere in the world. And you can set your own schedule.
17. Join Airtasker
How much can you make : Depends on the task you complete
There are many types of jobs listed there on Airtasker. It depends on your skills and available jobs in your area. If you find a job posted according to your skill, you have to pitch them. If get accepted, you can make money.
18. Child care and babysitting
How much you get paid: $20 – 40 an hour
It  depends on the time when you can provide your child care services. If you can provide your services on weekends and evenings, you can charge more. 
If you have childcare education, you can start a Family day care too. It will be easy for you to start  day care at home and take care of your children as well.
19. Search Engine Evaluator
Many people are glued to the internet and love to search for everything and love to read many types of books or magazines. If you find yourself to be a storehouse of information, this can be a work from home job for you.
Finding data and facts based answers is more complicated than finding answers on Wikipedia. This is where an internet based researcher comes to rescue.
You can read more here about how to earn money as an Internet reearcher
20. Become a Travel Agent
You don't need specialized education to become a travel agent. But it helps in gaining more skills. If you love travelling and helping people finding the best deals for people, then this can be your side hustle to make extra money.
21. Renting a room in your house
If you have spare rooms in your house then you can rent rooms to international students and can earn anywhere between $500-600 per month. You have to sacrifice a bit of privacy though because the person will be sharing your kitchen and living areas too. 
But the money is good, I mean it is like adding an extra income week to your month without doing any work. 
22. Rent on Airbnb
Renting on Airbnb is another option to earn money. If you like meeting new people and don't mind people sharing your house, you can rent on Airbnb.
23. Complete Small Gigs on Fiverr
This is a good way of supplementing your income by earning some extra income. If you know that you are skilled at something listed on Fiverr and you can complete those gigs in less time, then go for it. 
There are many types of gigs listed on Fiverr namely, content writing, logo, photo editing, video editing and many more. Nost gigs start at $5 and you will get only $4 after a cut. Make sure you only accept those gigs that you have good skills and you can complete in a very short time. 
24. Apps to make money
Many Apps  can be used to make money. Apart from cashback, you can earn by redeeming points for your shopping. Here in Australia, IRS panel is great for scanning your reciepts and earning some money online. 
25. Selling on ebay
Another good way to make extra money is by selling on ebay. If you have some stuff lying in your house and you think that it could be useful to some other, you can sell it on ebay or you can get inventory and start selling yourself.
26. Write and sell ebooks
Many people write ebooks and sell them for a living or earning some side income. It is possible to make money by creating ebooks and selling them online. 
27. Design Infographics
Infographics are great for providing information visually. Not only this, they provide information quickly and clearly. Infographics is the word originated by a combination of information and graphics. 
You can create graphics by using Canva. It is a great tool and helps you in creating stunning visuals as a beginner. You can sell your infographics at places like Fotolia, Graphic River, istock etc.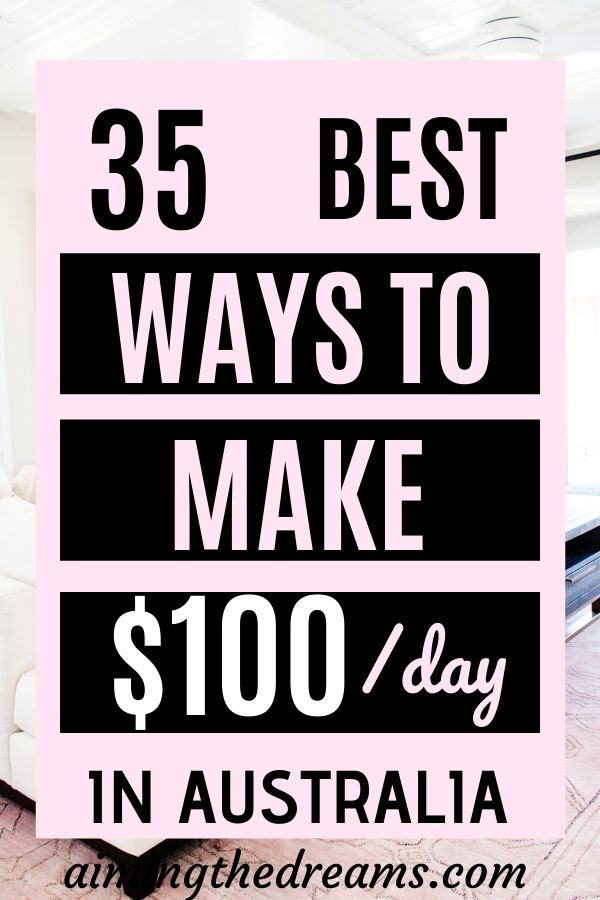 28. Make youtube videos
Making Youtube videos and making a living is possible. Many Youtubers are killing it on the platform. Youtube has produced many millionaires. If you think that you can entertain people, teach some skill and can get millions of pageviews, then youtube can be a goldmine for you.
29. Create online courses
It is possible to create a course and sell it. If you have some specialsed skill which you think that people would love to pay for, you can create an ecourse and sell it.
30. Sell Photos
If you love photography then you can earn some money by clicking beautiful pics. Click photos and add them to sock phtography sites for free.
31. SEO consultant
SEO is big thing. With all the google changes and so much competetion on google for first page, SEO consulting is a lucrative business. If you can learn the basics of SEO and help others in thier SEO game, you can  create a profitable side hustle for you.
32. Start an ecommerce site
Creating an ecommerce site could be your best idea to start if you want to sell physical products.  The internet has made it possible to own a store online and sell products from home. 
Though it is not as simple as creatig a store and selling, it still can be a good side job. A lot of planning goes into this as you have to create a business model that works. To start an ecommerec site, you have to
Search the products you want to sell (niche products do well) 
Which platform to use for your store
Create a business plan
Invest some money initially
It is getting competitive day by day but it is still possible to make money with ecommerec store.
You can read more on how to start an ecommerce site here
33. Complete Micro jobs
If you want to make money instantly, you can start doing small jobs at Amazon Mechanical Turk. These small tasks only takes small amount of time to complete. 
If you like to spend time on internet surfing, you can also make some money by doing smaller tasks like light research, data processing, watching and locating videos and images. 
34. Design and sell Tshirts
If you have ever dreamed of making money by making your own Tshirts, then now is the time to make it a reality.
If you want to start a Tshirt  business, Teespring.com is a site where you can design your Tshirts and they will do the rest of your work. Selling  Tshirts can be a great idea for your own business.
35. Create Printables
You can create printables to sell. It does require you to have an eye for design and detail. There are many types of printables you can sell.
Budget planners
Meal planners
Checklists
Worksheets
Spreadsheets
Calenders and there are many more categories to create printables.
Related
📌 Do you like my post? Don't forget to follow me on Pinterest 🙂