We all know that nutrients in the food help our body become healthy. Food works as medicine if eaten properly. Citrus fruits contain a good amount of Vitamin C and Vitamin C is considered very good for improving your immune system.
Try these recipes having citrus punch and try to stay healthy. I know most of us are staying home nowadays, so it is best to cook new recipes and stay healthy.
1. Lemon Cookies with Fruit topping (gluten/ grain-free and vegan)
Lemon cookies are so light and delicious. They are one of my all-time favorites. These are made with cassava flour. They are gluten and grain-free, along with dairy-free and vegan. You can eat them as-is, or top with some frosting and fruit to make a mini fruit pizza. Regardless of how you enjoy, these cookies are sure to be your new favorites
Find out the recipe at Pinkfortitude.com
2. Lemon Coriander soup
This Lemon Cilantro Soup is a clear vegetable soup and good for cough and cold. The soup is warming, nutritious and loaded with vitamin C.
Find out the recipe at Vegrecipeofindia.com
3. Lemon Iced Tea
This is an easy to prepare refreshing lemon ice tea.
Find out the recipe at Vegrecipesofindia.com
4. Apple Citrus Spinach Salad with Orange Dressing
Apple Citrus Spinach Salad with Blood Orange Dressing aka my new favourite way to faceplant into a bag of spinach! This speedy spinach salad is spiked with fruit, nuts, and cheese then topped with the most delicious homemade dressing!
Find out the recipe at Peasandcrayons.com
5. Cilantro Lime Edamame Dip
Move over hummus! This tasty Cilantro Lime Edamame Dip is crazy healthy and packed with protein, fibre, and SO MUCH FLAVOR
Find out the recipe at Peasandcrayons.com
6. Vegetable Couscous with citrus vinaigrette
Vegetable couscous with citrus vinaigrette is a burst of fresh flavour in a bowl. Colourful veggies, orange, lemon, and lime make this simple grain even more phenomenal. Whether you are serving this dish as a main or as a side, you will not be able to get enough of the bright and texture-filled recipe.
Find out the recipe at Foodal.com
7. Hearty Tropical Black Beam Mango Quinoa
Grain dishes don't have to be boring. To prove it, make this hearty and tropical black bean mango quinoa recipe this week! The combination of spices, citrus, fruit, beans, and pseudo-grains will leave you in utter amazement that a simple and healthy vegetarian main dish could taste so darn good.
Find out the recipe at Foodal.com
8. Quick and Healthy Angel Food Cake Dessert with Vanilla
So light and refreshing, but sweet and decadent, too! This 5-ingredient, easy Angel Food Cake Dessert recipe features warm, toasty cake under a cascade of pretty fruit that's perfectly accented by a little honey and a splash of vanilla. Shortcuts and make-ahead steps make it super-fast for entertaining, or even for a special weeknight treat!
Find out the recipe at Twohealthykitchens.com
9. Roasted Broccoli and Cauliflower Pasta with Parmesan lemon and Garlic
Oven-roasted cauliflower and broccoli make this easy pasta recipe deeply flavorful. Parmesan cheese, garlic and bright lemon juice are all you really need to round out the salty-umami-tangy symphony of tastes. It's deceptively simple … just a few ingredients that add up to surprisingly big, big flavours!
Find out the recipe at Twohealthykitchens.com
10. Simple Kale Salad with Lemon Vinaigrette
This is a healthy recipe makes a good dinner or lunch for busy times. Added sliced almonds and parmesan pairs perfectly with tangy lemon dressing.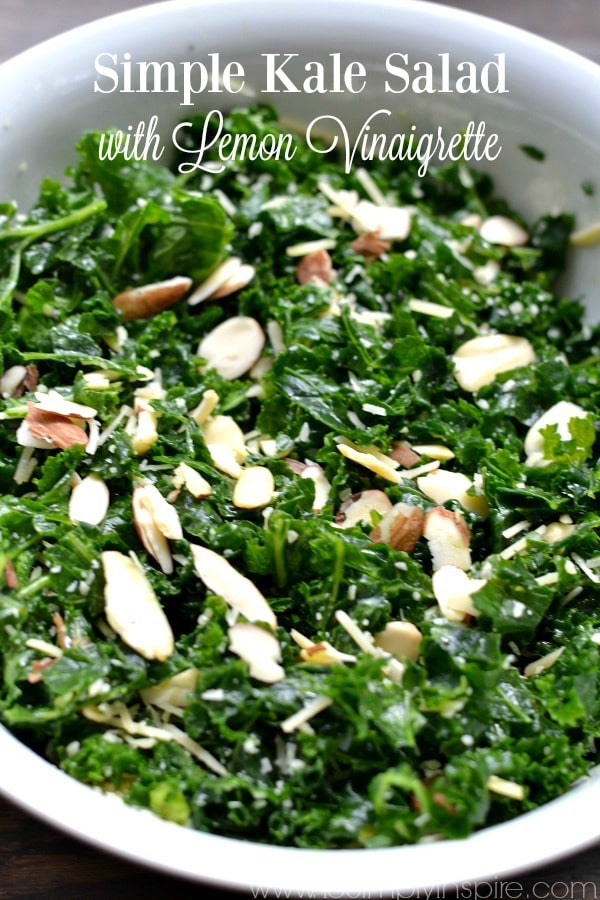 Find out the recipe at Tosimplyinspire.com
11. Cranberry Orange Overnight Oats
These Cranberry Orange Overnight Oats are a breakfast worth getting up early for. So delicious and so simple to make.
Find out the recipe at hellolittlehome.com
12. Easy Grilled Vegetables
These wonderful Grilled Vegetables feature an amazing Lemon Rosemary Marinade that's full of flavour. Follow the basic recipe using your favourite veggies
Find out the recipe at Hellolittlehome.com
13. Creamy Orange Mushroom Pasta
Mushroom, orange and pasta lovers this extremely easy, tasty, simple Creamy Orange Mushroom Pasta is for you. It is made with just 8 pantry staple ingredients and perfect for weeknight dinners
Find out the recipe at Recipesfrompantry.com
14. Orange Pistachio Pomegranate Couscous Salad
This Orange Pistachio Pomegranate Couscous Salad recipe is very easy to make with pantry staples and comes together in just 15 mins. A colourful vegan couscous salad suitable for Thanksgiving and Christmas. Suitable for Vegan diets. The post includes Weight Watchers points
Find out the recipe at Recipesfromthepantry.com
15. Easy Lemon Roasted Potatoes
These lemon-scented oven Roasted Potatoes are crisped to perfection while still remaining tender on the inside. They are the perfect side dish for any dinner.
Find out the recipe at dishnthekitchen.com
16. Lemony Ricotta Pasta with Zucchini and Arugula
This is a simple and delicious pasta recipe where the zest and ricotta adds a punch. All the light flavours blend beautifully to give this fresh pasta.
Find out the recipe at Pinabresciani.com
17. Sticky Orange Cauliflower
Think cauliflower is boring? Dress it up in a quick panko coating and sticky Asian-style sauce and I promise your mind will be changed! Sticky Orange Cauliflower, guys. It's happening.
Find out the recipe at Liveeatlearn.com
📍Do you like my post? Don't forget to follow me on Pinterest🙂
A tiny request
If you like my post, please share it. I would be thankful from the bottom of my heart.