Smoothies are no doubt the best breakfast. You get loads and loads of nutrients and energy boost. Some of the smoothie recipes even help in your weight loss journey.
Intake of fruits increases nutrients and antioxidants in the body. Have a look at these smoothie recipes and start your day with different smoothies every day.
Healthy Smoothies Recipes
1. Metabolism Boosting Healthy Blueberry Smoothie
This Metabolism Boosting Blueberry Smoothie is the perfect way to start your day. It's quick, tasty and full of antioxidants and fat burning goodness!
Find out the recipe here
2. PB & J Keto Smoothie (Low Dairy)
Low Carb Dairy Free Peanut Butter and Jelly PB&J Keto Smoothie. All the flavours of your favourite childhood sandwich in delicious low carb smoothie form
Find out the recipe here
3. Mango Lassi with Cardamom and Pistachios
Make this flavour-packed Mango lassi at home and enjoy the coming weather. The flavours of Cardamom and Pistachios blend beautifully in this smoothie or lassi.
Find out the recipe here
4. Blueberry Smoothie Recipe
This Healthy and antioxidants rich blueberry smoothie is made with fresh blueberries, wheatgrass, coconut milk and vanilla extract.
Find out the recipe here
5. Avocado Peach Power Smoothie
his Avocado Peach Power Smoothie is a healthy way to start your day. This Avocado Peach smoothie recipe is filled with antioxidants, nutrients, and fiber it fills you up and tastes great!
Find out the recipe here
6. Pineapple Orange Creamsicle Smoothie
A refreshing smoothie that adds tropical pineapple to the classic flavour of an orange creamsicle! Loaded with protein from Greek yoghurt – so delicious, so healthy
Find out the recipe here
7. Berry Beet Smoothie Recipe
Energy-boosting Berry Beet Smoothie is loaded with antioxidants and immune-boosting veggies. Ready in minutes!
Find out the recipe here
8. Pear Ginger Smoothie
Pear Ginger Smoothie is a creamy, high protein pear smoothie recipe with juicy Bosc pear, Greek yoghurt and the flavour of fresh ginger!
Find out the recipe here
9. 3-Ingredient Orange Cream Smoothie
This 3 ingredient cream smoothie is a creamy, refreshing vegan smoothie that's reminiscent of an orange creamsicle bar.
Find out the recipe here
10. Tropical Strawbery Swirl Smoothie
Beat the heat and embrace the chill with this Tropical Pineapple Strawberry Swirl Smoothie! Featuring swirls of pineapple and strawberry smoothie, this easy peasy recipe takes only a few minutes to make!
Find out the recipe here
11. Mango Raspberry Sunshine Yoghurt Smoothie
Start your day off right with this two-toned Mango Raspberry Sunshine Yogurt Smoothie recipe. Easy to make and totally delicious!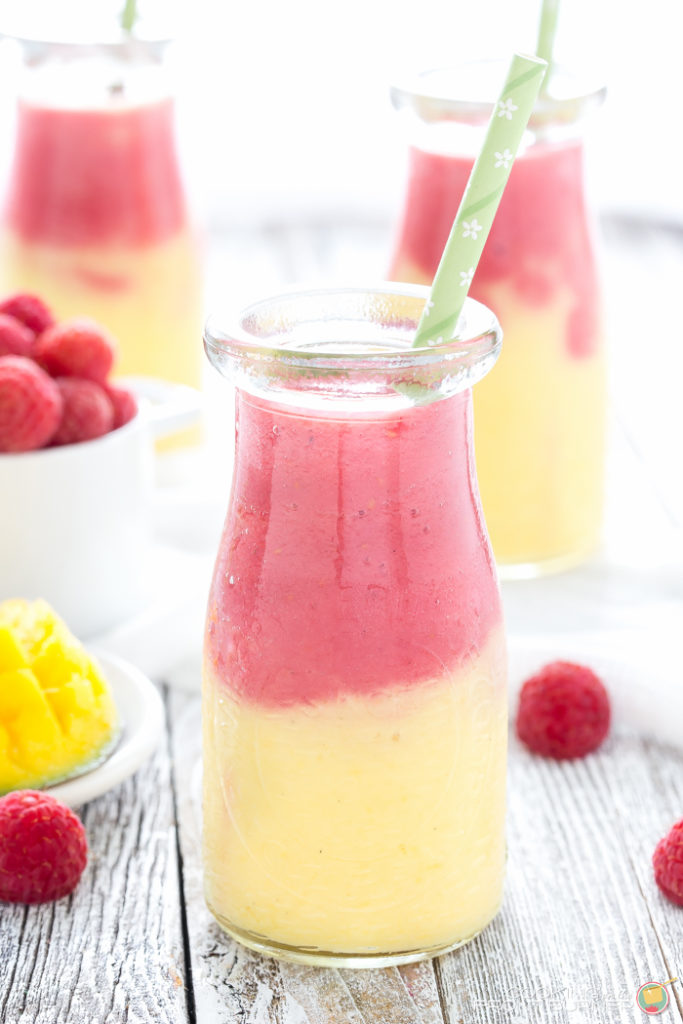 Find out the recipe here
12. Superfood Smoothie
Start your day off right with this nutritionally dense Superfood Smoothie! It contains 8 healthy, energy-packed superfoods
Find out the recipe here
13. Dairy-Free Raspberry Cheesecake Smoothie
This is a healthy dairy-free Raspberry cheesecake smoothie. Smoothies are so versatile that they can be made with any type of fruit of your choice or availability.
Find out the recipe here
14. Orange Ginger Sunshine Smoothie
Awaken your senses with a bright treat that does your body good from the inside out. This colourful smoothie is loaded with fresh oranges, sweet bananas, and zippy ginger for a kick that will have your taste buds buzzing
Check out the recipe here
15. Kiwi Mango and Pineapple Smoothie
This is a simple and refreshing smoothie made from a few frozen fruits. If you are looking for a break from work from home, make this one and get energised for your next project.
Find out the recipe here
16. Citrus Winter Berry Smoothie
Find out the recipe here
17. Fresh Fig Smoothie with Dates and Almond Butter
Sweet & Creamy Fig Smoothie made with fresh figs, dates and almond butter is a healthy and decadent treat to start your morning right!
Find out the recipe here
18. Pomegranate Cranberry Antioxidant Smoothie
 Are you looking for an antioxidant and immunity boost this winter? This pomegranate cranberry antioxidant smoothie is sweet and fruity and delicious and full of crazy health benefits including antioxidant and immunity support. It's like a big dose of healthy goodness in a sweet smoothie treat
Find out the recipe here
19. Pineapple Coconut Lime Smoothie
Creamy coconut meets tropical tang in this delicious pineapple lime smoothie recipe. It's even vegan, paleo, and dairy-free
Find out the recipe here
20. Peanut Butter and Honey Oat Smoothie
A Peanut Butter & Honey Oat Smoothie Recipe with Banana that will keep you feeling full longer, plus give you a beneficial boost of fibre.
Find out the recipe here
21. Make-ahead freezer Smoothie bags
These smoothie bags are great if you want to prepare smoothie ingredients in advance. Choose your favourite fruits, prepare them and freeze for later use.
Find out the recipes here
I hope you will like these smoothies recipes and will try in summer. Stay home, stay healthy and if you have to go out, take all the precautions. Wash your hands, use sanitizer and stay away from gatherings. This is a hard time for all of us.
I always pray to God for giving us the strength to go through this all with courage and hope this all will be over soon.
Citrus Vegetarian healthy recipes on a budget
📌If you like this post, don't forget to follow me on Pinterest 😀