At this point, most of the countries are going through a lockdown and most of us are sitting inside houses. Sometimes we feel like we have nothing to do. Instead of feeling bored, use this time to do those activities which you don't get time to do. Here are a few things to do when you are bored at home.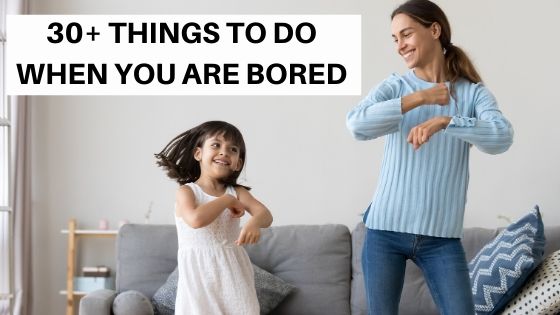 Here is a list of activities which you can use to get over your boredom. Normal activities like outings and walking outside chatting wit friends is restricted. We must do something indoors to keep ourselves and others safe.
Things to do when you are bored
1.Organise a little corner:
Don't go for organising a whole cupboard while you are bored. Start with one drawer and see how you feel.
2. Change your hairstyle
If you love curls but never get time to do, change your hairstyle and curl them. Or change it the way you want to look.
3. Do Yoga
This is a healthy option to do when getting bored. Start doing yoga and incorporate it into your daily routine.
4. Start colouring books
If you have some colouring books lying around, pick them and start colouring.
5. Wash your windows
Do you remember when you washed the windows of your house? If not, do it now. You will feel good.
6. Crochet
Start crocheting and create something. It is enjoyable and productive at the same time.
7. Watch your favourite shows
Start watching TV. There are always interesting dramas which we don't get time to watch. Watch them now.
8. Make Tik Tok videos
Believe me, it is fun. I don't use this but my friend was frustrated inside the house with her two little daughters. So she created Tik Tok videos and sent to me. She said she felt happy after that. Try this and tell me in comments how you felt about this.
9. Write an email
Email to someone you admire and let them know how much you love them. Let your friends and family members know how much you care about them in these tough times.
10. Plan a virtual coffee with friends
Send your friend's message and fix a time to connect face to face and have a coffee chat with them. Make your own coffee at home and talk with your friends as if you are sitting in a cafe.
11. Start learning a language
The internet has made it so easy to learn new things and there are so many free options available. Learning a new language is no different. I am sure you will be able to learn something during this time.
12. Start organising your home
If you never get time to organise your home, this is the time to start organising. Start with one room and do a few things daily. If you are feeling bored today, organise your own clothes. I am sure you will love it. Looking at your own clothes(especially the new ones) makes me happy.
13. Read a book
Books are best friends. And this quote from Mark Haddon proves this.
Reading is a conversation. All books talk. But a good book listens as well. Mark Haddon
So grab a good book and start reading if you are getting bored.
14. Write a short story
Have you ever thought of writing a story? If not think now. All of us have some ideas and thoughts, why not weave a story around those ideas.
15. Do nothing and go to sleep
I know sleeping is hard when you are bored but it is doable. Deep breathe and clear your mind of thoughts. This will help you in sleeping.
16. Listen to the rustling of leaves
Open your window and if you have a tree near your house, try to listen to the rustling of leaves. It is the best sound in the world.
17. Delete unwanted things from your phone or laptop
Have you ever tried to delete those unwanted apps or unwanted photos from your phone? If not, do it now.
18. Play any indoor game
We cannot go out and we have to entertain ourselves and kids at home. Play any game. Hide and seek is a good idea with kids. Adults can go for chess or other board games.
19. Experiment with new recipes
Create your own recipes with the ingredients available in your pantry and fridge.
20. Clean your make up brushes
This is a productive thing to do. Clean your makeup brushes and other makeup accessories if you are feeling bored.
21. Do something crafty
Crafty people don't have time to get bored but people like me, who never create crafts can get bored easily. Why not learn and start creating something.
22. Take selfies and make a collage
Take some selfies from different angles and make a collage. Keep this for the memories. This will give you some motivation that you can stay happy and calm even in the hardest times.
23. Watch a Ted Talk
This can be a great activity to do. Watch something which is near to your own heart and feels motivated.
24. Take a bubble bath
This is an interesting activity which is relaxing too. This can help you beat boredom.
25. Check out Pinterest and make a planning board
Pinterest is full of interesting ideas. You can plan your future wedding, vacation( maybe next year), meals and many more. This platform is full of ideas and beautiful pictures.
26. Gardening
Do you have a small garden in the backyard? If yes you can work there if not, start one. Gardening is grounding and calming activity. Moreover, it is an activity which let you enjoy beautiful weather.
27. Watch birds
Take a break from your phone and pay some attention to the outside creatures. If you live in a house with a backyard or balcony, sit there and watch birds chirping on the branches of trees.
28. Create a vision board
A vision board helps in accomplishing goals. The human mind is better at remembering things when shown in picture form. Vision board show your dreams and goals in the form of images.
Instead of wasting this time, use this time to envision your future and create a vision board.
29. Edit photos are one of the best things to do when you are bored
I saw my husband doing this yesterday. He was fed of social media and calling people, so he was editing a photograph of tractor his family own. It was an interesting scene as I have never seen him doing these type of things. He is always on Facebook or calling his friends or family.
30. Sing songs and record them
Become a singer for now. Record your own voice on your phone and listen to it. This one is my favourite thing to do.
31. Dance to beautiful songs
Dancing and singing are an integral part of the human mind but we forget this in our busy schedules. I love this idea and love to dance on the tune of the songs from my region. It is so cathartic and energising.
32. Watch some funny cat videos
If you are bored, watch some funny cat videos. They are cute and will let you laugh and feel happy.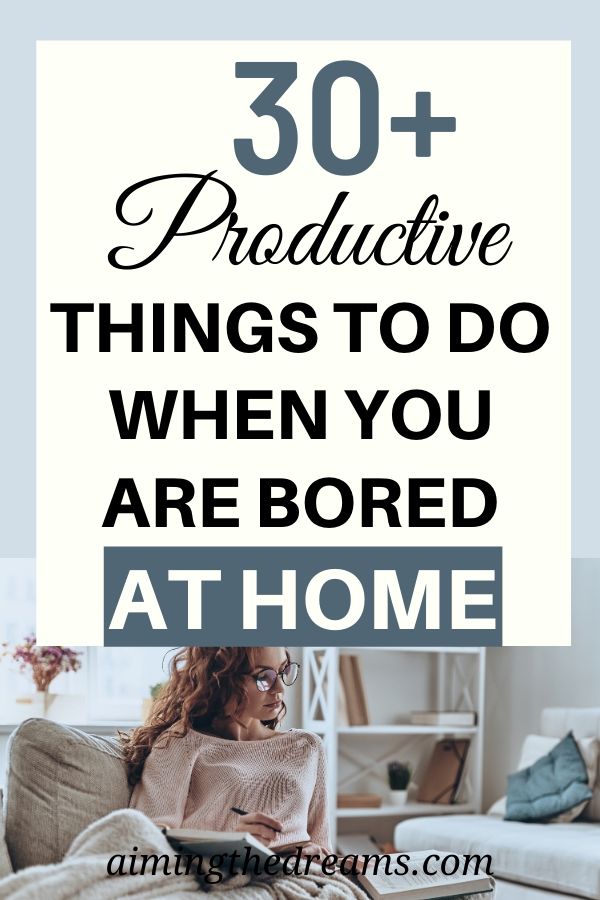 These are a few ideas which can help you feel happy and energised again. I know it is hard to stay inside always but this is the best thing we can do now to keep everybody safe.
📌 Do you like my post? Don't forget to follow me on Pinterest 🙂