Starting a blog is easy but getting traffic and making it successful is not that easy. It takes a lot of hard and smart work to succeed as a blogger.
Pinterest is the Goldmine for content creators and business owners equally. If you have just started your blog, and looking for getting traffic, stay with me and learn these actionable tips.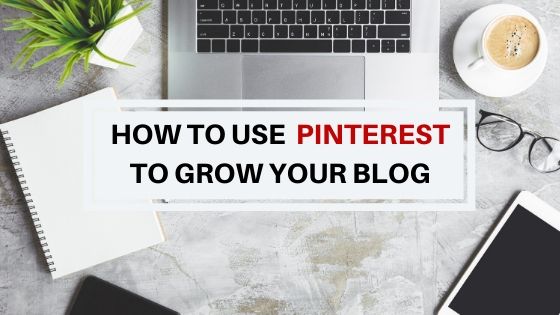 Disclosure: This post contains affiliate links which means I may get some commission if you sign up through my link. For full disclosure, please read here.
Why you should use Pinterest for blogging?
Here are a few reasons and you can find these on Pinterest page.
People come to Pinterest to get inspired to get new ideas.
Even big brands are using Pinterest
300 million people come each month for inspiration.
85% are on mobile.
50% international people
Let us get started with Pinterest
If you are looking to start building an optimised Pinterest account, you can learn it from this course. This is a course by Megan Johnson of Lovefamilyhealth.com. This is by far the best course for beginners as well as intermediate Pinterest users.
Start a Pinterest account for blogging on Pinterest.
I hope you have already started a blog and have a Pinterest account. If you are a newbie to Pinterest, you can read here. This post will give you some insights into how you can start your Pinterest account.
Let us discuss some basic marketing tips for Pinterest.
1. A keyword optimised Profile
If you have started writing about a specific topic, incorporate those keywords in your profile name. It will indicate the Pinterest, what your account is about.
This is the first step to make yourself searchable.
If you haven't started your Pinterest account yet, you can grab my free eBook to start a Pinterest account.
2. Board for your blog
Create a board specifically for your blog. Pin only those posts related to your blog. Don't pin posts from other pinners to this post. You can name it Best of your blog name. Or if you have different categories which are not related to each other, you can create multiple blog boards.
For example, if you write about Recipes, Travel, and Money on your blog, you can create different blog boards. Name them according to different categories like,
Best of blog name: Recipes
Best of blog name: Travel
Best of blog name: Money
These are three examples, you can create these boards names according to your blog categories. This makes blogging on Pinterest a bit easier.
3. Create niche boards
Niche boards are the boards tightly related to the niche of your blog. Creating niche boards helps Pinterest to get information about your account. You should create at least 5 boards for each category on your blog.
For example, I write about money and productivity. Most of my boards are about making money, saving money and side hustles. Have a look at my boards in this image below.
I have a category named Money saving. I have created boards like Money Saving tips, How to save money, ways to save money, Save money.
Similarly, I have created boards for making money like, How to make money online, Make money fast, #Make money from home and so on.
Always Pin your pin to relevant 5 boards first. And don't add the same Pin to more than 10 boards. Always keep the difference of two days between pinning the same image.
4. Create eye catching Pins
This one is so obvious. Pinterest is a visual search engine, so your Pins should stand out in the smart feed. There are few elements of a successful pin which brings engagements.
Pin size: This one is important because Pinterest gives preference in distribution to the pins that have a size in the ratio of 2:3. 600×900 is the optimum pin size but you can also use 800×1200 0r 1000×1500
Image used for creating pin: Image which you use for creating a Pin should be related to the product or service you are offering.
Text overlays: If you have a to create a product pin, you can use Product photos from the vendor or you can click your own while using that product. These type of photos are great for businesses and lifestyle blogs. If you want, you can also write text on your pin. Your text overlay should contain keywords related to your post title. Writing a call to action is also considered great for engagements.
Should be branded: You should have your business logo or blog name on your pin. You don't need to write it in the middle in bold words, written in small fonts at the centre at the bottom would suffice. Alternatively, you can place your brand logo at the bottom of your pin and in the centre.
5. Pinterest SEO for blogging on Pinterest
Pin descriptions are an important aspect of a viral pin. Always write pin descriptions with keywords in it. While looking for Keywords, you can use the Pinterest search tool for that.
For finding the right keywords, write your main keyword in the Pinterest search bar and look for related long-tail keywords. Note down those keywords, and use them nicely while writing pin description.
6. Upload your pin to Pinterest
There are two ways to upload your pin to Pinterest. The first one is to upload a pin to your blog post and then pin it from there. Write your Alt text with keywords in it. If you have installed your Pinterest button on your browser, you can open the blog post you want to pin and click on the Pinterest button.
Then click on the image you want to pin. Pinterest will extract the Post title from there and you can write your description there. Add a few hashtags and publish your pin to the relevant board.
The second method is uploading directly to the Pinterest. For this,
Click on the + button on the right side where it says to create a pin. Then upload the image you have created from your computer. Write down the description, add your blog post URL and Publish your pin.
Pro tip: You can also schedule your in from there. Click on the three dots on the left of the pin and click on the duplicate. You will get copies of your pin. In the end, you will see publish later, click on it and set the next time you want your pin to get scheduled.
6. Engage with followers
Whenever you see people follow you, follow back which you found relatable to. You will see pins from your followers in your feed. So it is important to follow those which are relaed to your niche.
Only then you will be able to pin their content. If someone pins your pin, go to their profile and pin some of those. Of course, make sure not to overdo it. Pinterest can ban you for spam anytime.
Join my free community to get traffic from PINTEREST
7. Posting schedule
To be successful at Pinterest, you should follow a schedule according to the time zones. If you are using Tailwind, you can get the optimum time when your pinners are most active.
But if you are not using Tailwind, you can check the demographics in your Pinterest account and see where your audience hangs out. And set your schedule according to them.
It is also said that most of the Pins get engagement at around 8 pm to 11 pm EST. So try to Pin at those times. Also, space out your pins to go between 12 noon to midnight EST. This is the time Pinners are most active and your pins will get saves.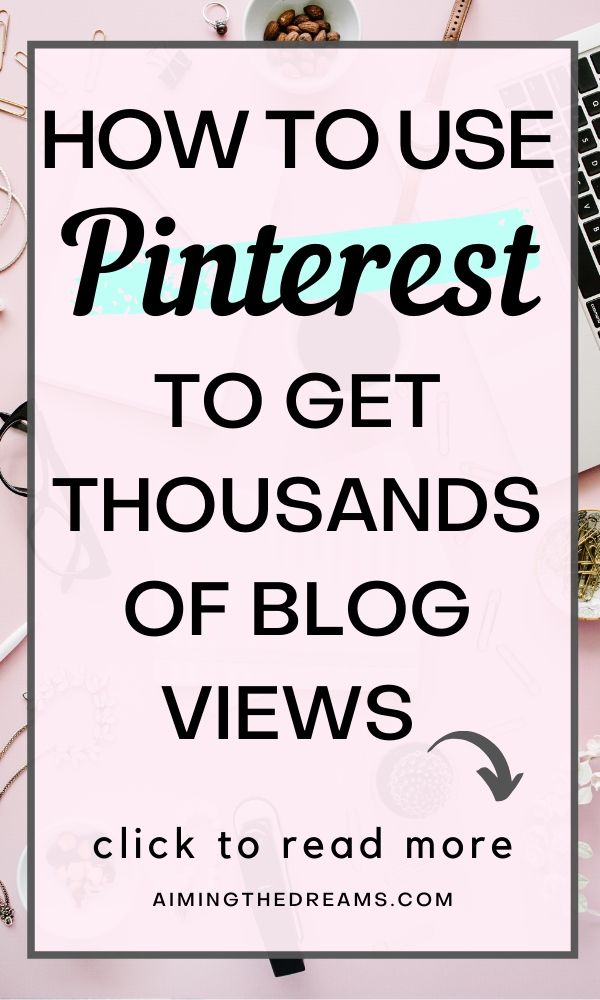 If you want to grow your business or blog with Pinterest but feel overwhelmed with this platform, you can contact me and I will get to you in no time. You can check out here if you are looking for something.
Alternatively, you can fill this contact form and I will get to you soon.
📌If you like this post, don't forget to follow me on Pinterest 🙂