It is possible to save money with apps and surveys by working in your spare time. Some of the online shopping sites pay you cashback on your shopping while others help in saving money by investing. You just need to be determined and disciplined.
Disclosure: This post contains affiliate links which mean if you sign up and I may get compensated. For full disclosure, read here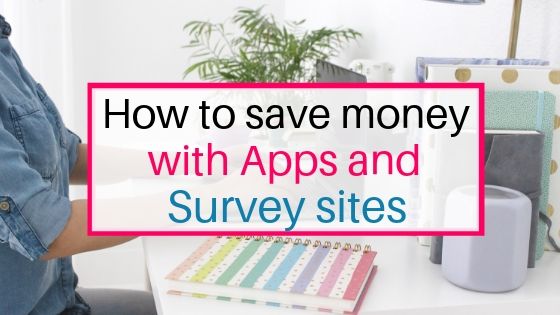 Cashback apps and surveys are good to save little money on the side. They will not make you rich but will help build a certain amount of money in the long run. These apps are free to use so why not use them to increase some savings.
It takes a little bit of actual planning, discipline and determination to earn and save money from side jobs. Some of the side jobs can pay you instant money but some of them take time. But if you are keen on saving each and every penny then this is your one of the side hustle.
Some of these apps pay you for surveys, for using the internet, for shopping. There is a number of ways to earn money, only you should be able to pay attention and be patient.
1. Cashrewards
Cash rewards is an Australian cashback site. It is good for online shopping and it helps in saving money. There are a lot of stores and offers to save some money on your online shopping. If you will use this link to sign up I will earn 10 dollars if you sign up  for cash rewards and make a purchase through this link
Ebates is also a cashback company which pays you for shopping. It is really fun when you get some money back from your purchases.
For getting the cashback from ebates you have to sign in start your shopping through them. If you have already done your shopping, you will not be able to earn any cash.
sign up for ebates here and earn your $10 bonus
3. Swagbucks
You will get lots of offers on Swagbucks. You can complete surveys in your free time and could earn points. These points could be redeemed as vouchers. You can get points for shopping through Swagbucks. And you can find coupons also.  
Start earning your SB when you sign up for the Swagbucks and then sign in to your account where you can find some surveys and complete them.
Do your surveys while going to public transport if you use. Or while watching TV. I mean only in the time when you are not doing anything else. Shopping part is fun.
4. Raiz ( Earlier Acorns )
Remember the times when as a child we all use to keep change in our piggy banks. I use to collect coins and then will get bigger notes from my mother in exchange for those coins. Raiz does the same.
Raiz is a micro-investment app. This app rounds up your purchases with the credit card you have linked to the app.
And make micro-investments for you. This site is free for students for 4 years with the .edu mail id. Other Investors have to pay $ 1 per month in the fee.
5. Stash
Stash is an investment app that helps in making the process of choosing exchange-traded funds easy and individual stocks approachable for beginners.
It charges you $ 1 per month for less than  $ 5000 and .25% for accounts above that. It doesn't directly invest but directs the investor on how to start investing with ETFs and single stocks.
And the best thing is you don't need a big amount of money to start with. The minimum threshold for investing through stash is $5.
6. Rewards central
Rewards central provide a good amount of surveys. You will earn 20 to 170 points for each survey.
Also, it is possible to have an auto cash out with this site and you can also request for traditional cash out which is my favourite also.
For traditional cash out you need to have 3800 points which convert to $ 30. Or you can get auto cash out at 1100 points for $ 10.
Sign up for rewards central here 
Pureprofile is a survey site which pays you for surveys. And even if you don't qualify for the survey, they pay you for your time.
It is a good place to earn some extra bucks by completing surveys and other tasks. And this is my favourite place for surveys. The only setback is that you have to have 50 dollars to redeem your money.
Sign up for Pureprofile here
It is a good website to earn little extra money on the side. The site is easy to use and you get very surveys to complete which don't take very long . You can redeem points by having instant cash out, which is paid in the form of flexi eGift card. If you want real cash then you have to go through Paypal.
For getting the cash you need to have 2000 points in your account. Every 100 points are worth $ 1.
9. Octopus group
This is a great place to earn some extra cash. The best part is that they pay you in cash, not a gift card. Octopus group claims to be the highest paying survey websites. They pay you even if you don't qualify. The only problem is you don't get so many surveys but their surveys pay well.
Sign up for Octopus group here.
10. Toluna
Toluna is a  survey site which provides you points for not only surveys but you get to review physical products. You get to keep those products. And those points can be converted into cash or gift cards.
Vindale Search: I like this survey site because they provide a huge amount of surveys. There is always a survey waiting to be completed.  This is a New York-based company and pays anywhere between $1-5 for surveys. They also provide product testing opportunities which start from $5 and go up from there.
    ⭐   Sign up with Vindale research here.
When someone signs up from your link, you get $10 and your friend get $10 too. This is exciting for both of you and win-win situation. Befrugal has got retail stores in almost all of the categories required for you. This site also provides you with coupons and deals to save you money.
There are a lot of things you can do on inbox dollars to earn money. When you refer someone, you get 10% of their qualified earnings. You also get paid to take surveys, watch videos, and play games.
Sign up for inbox dollars here
13. Makeena
Makeena is a receipt scanning app and cashback site. You earn cashback when you buy eco-friendly and healthy products. If you refer to any of your friends, you get $1 bonus.
14. Dosh
Dosh is also a cashback app and you earn a referral bonus of  $5 every time you refer someone to Dosh app. Instead of traditional cashback sites, Dosh let you link your credit cards and debit cards to the app and then earn cash back every time you make a purchase. It has got many retailers attached to this app and you earn cashback passively on your everyday purchases.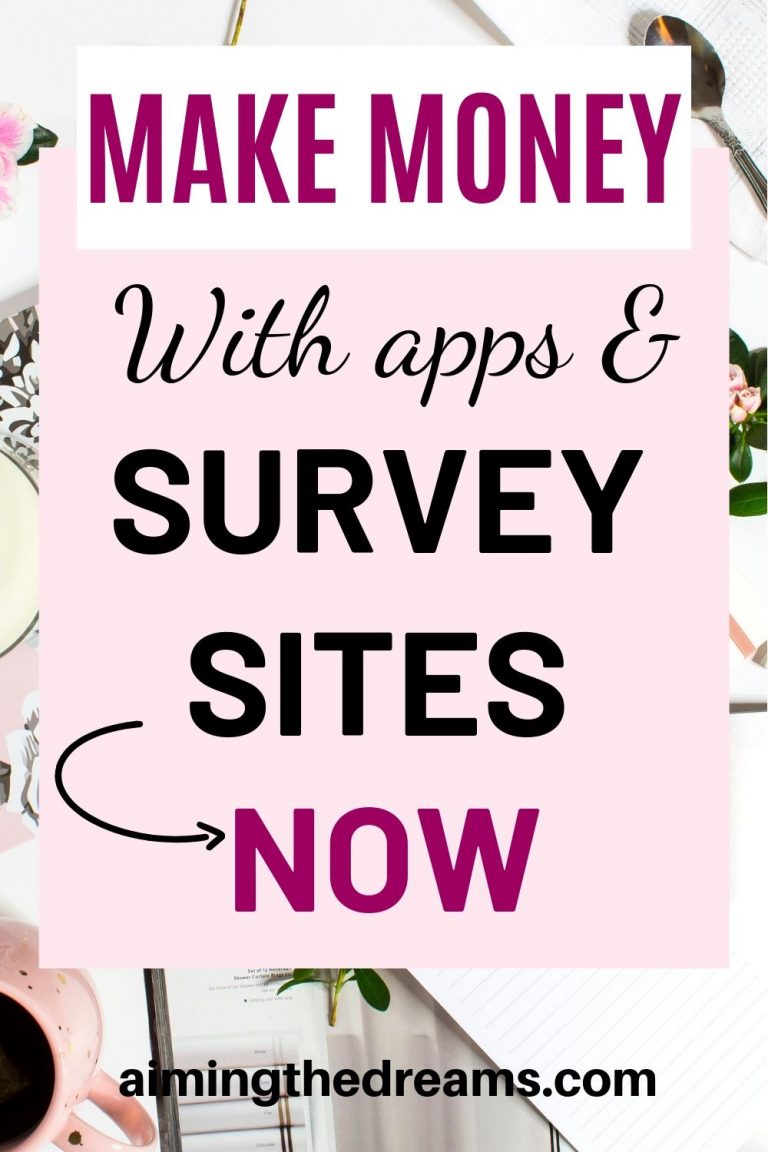 Please share this so that others can benefit from these survey sites.
⭐I hope you like my post and don't forget to follow me on Pinterest ?
Gursimrat