Having a no-spend month is a blessing for your savings account. Go for it.
It's not your salary that makes you rich, It's your spending habits" Charles A. Jaffe
Disclaimer: This post contains affiliate links. For full disclosure, read here
---
If you want to make money right now, you can sign up with these survey sites.
Vindale Search: This one is really good as this provides a lot of surveys. Join now and get your $1 bonus for just signing up.
Survey Junkie: Legitimate sites with surveys which can pay around $50 per survey. It has a very clean looking site and easy to navigate. Join survey junkie here.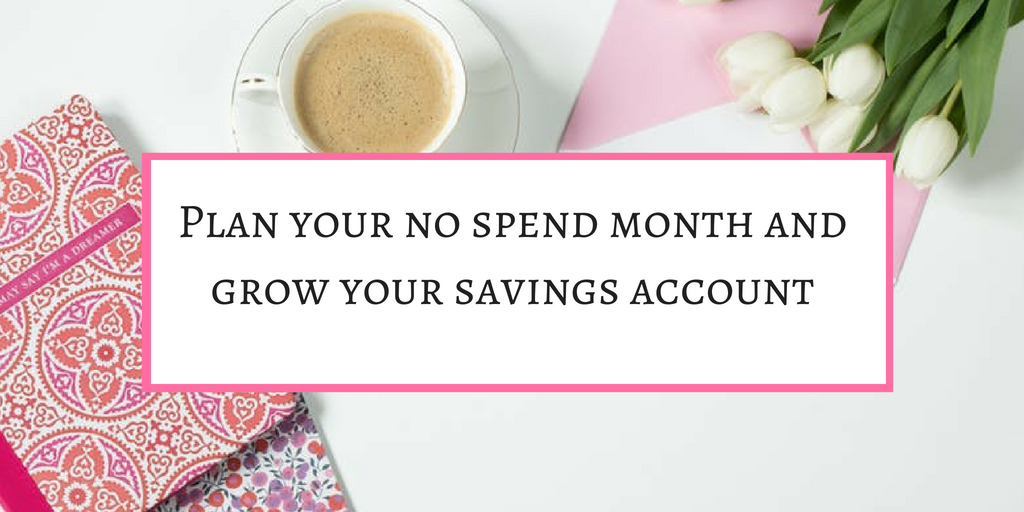 Have you ever thought how much you actually can save on no spend month? If the answer to this question is a NO,  then let us plan your no spend month with these simple but actionable tips. It is completely doable, you just need to be little determined and have the discipline to do so. You will love yourself for doing that because having money in saving account without putting extra hours and actually earning extra gives you huge happiness(at least to me).
As with everything else in this world, planning is the key for a no spend month. Before anything else, you should know how and where you are spending your money. I am a  big fan of tracking my spending before anything else, even before creating a budget. This way you will have an idea of how much you will save and where your savings will be stashed.
Before starting anything, planning is the key.
A No Spend challenge  can help you in  so many ways namely
Build an emergency fund
Save for down payment if you want to buy a house
Increasing your investments
Pay off debt
Change your spending habits
Grow your savings account
It can help you reach your financial goals a bit early
There are so many things you can do by taking a No spend challenge and save a lot of money.
Related
Planning a No Spend Month is not that difficult as it sounds, but the benefits are huge.
1.Track your spending
The form you have selected does not exist.
Tracking your spending is the first step in controlling your personal finances. Saving and budgeting become easy after tracking your spending. Spending on mortgage, gas, utility bills are necessary but you can cut those expenses which are not necessary for a living.
We all buy those things which we just want to buy but don't need them. You can figure out this only by tracking the spending. Planning for your no spend month becomes easy when you know where you are spending and +things you can skip.
2. Plan your month ahead
Whenever I want to have a no-spend month, I plan it beforehand. First of all, I write down everything I will need for a whole month. I normally start with the groceries because if you have figured out what you will need for your basic necessities, then planning for a no spend month becomes easy.
Your no spend month will be a big fat failure if you will not plan for it. And once you fail on it, it will be a bit difficult to persuade your mind next time to have a no-spend month. If you think that going for a whole month will be more challenging, start with a no spend a week, including weekends.
Stay away from spending money during this time and check how you feel after saving money. If you saved the money and transfer it immediately to your saving account, you can get inspired to take a no-spend challenge for a whole month.
3. Only buy fresh groceries or medicines if you need
Now as you have written what you will need for a no-spend month, have a look at whether your toiletries and laundry supplies are at place. And only buy those things which are necessary.  After buying all the necessities will help you in curbing the temptation to go to the supermarket to buy the basics. Now you are ready to start your no-spend month.
Start your month with cooking with whatever you have at home. Try to cook everything at home with whatever you have in your pantry and fridge. It will really save your trip to the grocery store as you normally can cook your food with whatever you have in your home. Only buy fresh food if you need. Sometimes you need to buy perishables because you cannot keep them fresh for a very long time.
4. Curb the temptation to buy stuff
This is what I do most of the time even if I am not on a no spending month. If I have that temptation of going to the shopping centre just for window shopping, I end up buying some random stuff.
And most of the times I buy clothes for my daughter even if she doesn't need them. They are so cute that I cannot resist my temptation. But somehow I manage this by going to the library, most of the time. Also, our local library has playgroups for children which my daughter can enjoy there.
Planning something free instead of buying is not easy but you have to do if you seriously want to go through. Have you ever thought how tempting it feels to buy all the fresh veggies and fruits nicely kept on fresh food market aisles? I feel like those colourful eatables entice me to buy them. And I want to buy them all. So it is always better for me to stay home on a no-spend month.
5. Make your own coffee at home
I always get that temptation to buy coffee whenever I go out. And one cup of coffee costs a lot if added. Make your own coffee at home. Don't worry about the taste, you will get to used to it. A coffee a day doesn't feel much but adds up to a lot. These small purchases don't feel much but take a huge chunk of money out of your pocket.
6. No outing on paid places
Don't go for an outing where you need a ticket. Go for free places instead of paying for the outing. I remember a few months ago we went to a place where we had to buy tickets. That outing cost us nearly 200 dollars. Going to such places, once in a while is okay but totally abstain from these type of outings in a no-spend month.
7. Take your food with you while going out
This one is a must for a no-spend month. It feels good to buy food from outside and eat while going out but it doesn't feel good for your wallet. It is the best interest in your wallet to cook food at home and take with you. Simple sandwiches, potato chips made at home, will make your outing more exciting.
If you don't know how to cook snacks, check on youtube. It is full of simple and affordable recipes.
8. No impulse buying
Keep a big note in your wallet "I am on a No Spend Month" . This will help you remind that you don't have to spend money on unnecessary things. Whenever you will open your wallet to pay by card or cash, you have that big notice in front of you. It will help you in stopping you from impulse buying.
9. No trips to the supermarket
This one saves you from spending money on your no-spend challenge. When you go out and buy something, you overspend. It is better to stay home and save each and every penny which otherwise you would have spent on some random stuff.
When we are on a No Spend Month, I never ever go to the supermarket, if the need arises. My husband goes to the supermarket because he always buys fewer items and never looks at his shopping list. If I ask him to buy 4 items, he will come back with only two and forget ( better for saving money?).
Does a no spend month saves you money?
Yes Yes Yes a big Yes !!!
You will be amazed after your no spend month because now you will have extra money to put into your savings account. You never felt like you could have this much money to save for your saving account. But hey, now you are richer by a few more dollars. When you save money and you complete your no-spend month, you will feel like you have won a marathon. It's true. This was my feeling. Though I am not a very big spender, squeezing money out from all the household things and putting that into savings account feels a lot better.
Because you are not going out, you will have a lot of time on your side.
Start saving also by taking surveys on survey sites.
These are my tips on how I plan my no-spend month. What plans do you have for your no spend month? I would love to hear from you. Please share if you like it. Thank you for reading.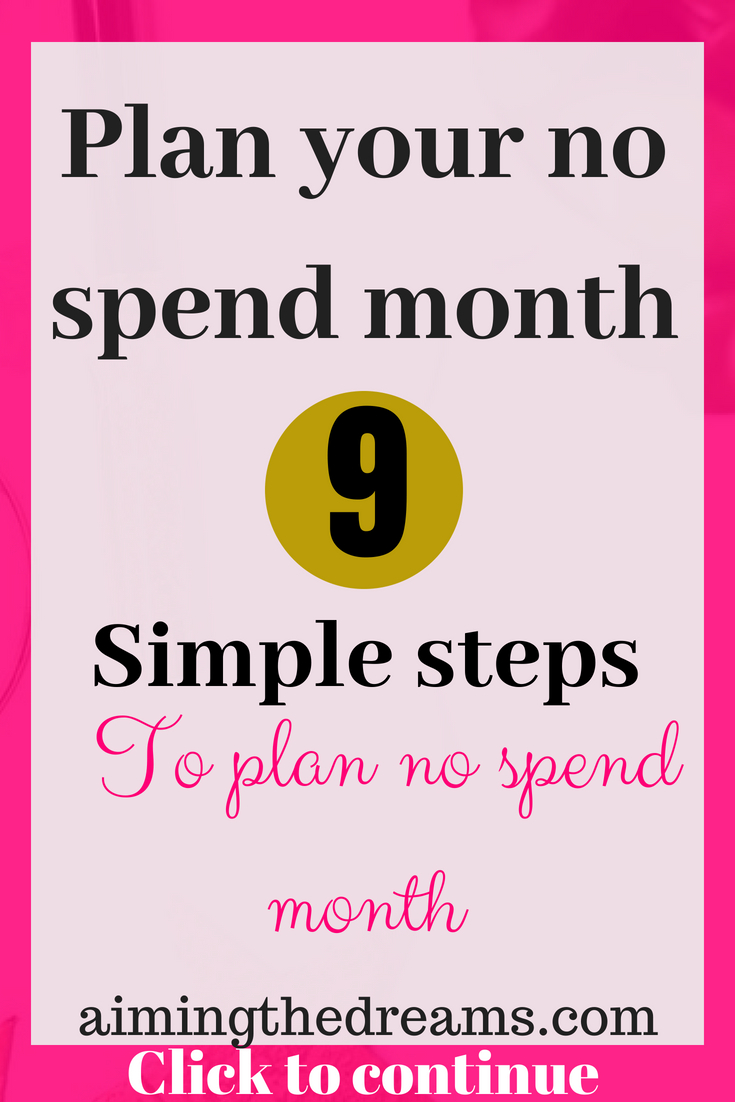 Survey Junkie:  I personally use Survey Junkie to make some money in free time. It is easy to find high paying surveys at Survey Junkie and you can make good money as a side income from the comfort of your home. You can redeem the points as money or as free gifts.
  ⭐  Sign up for Survey junkie and start earning money right away
A tiny request
Please share this post if you like it. I will be really thankful to you for this.
?I hope you like my post and don't forget to follow me on Pinterest?