25 tips to save money on clothes and dresses
The form you have selected does not exist.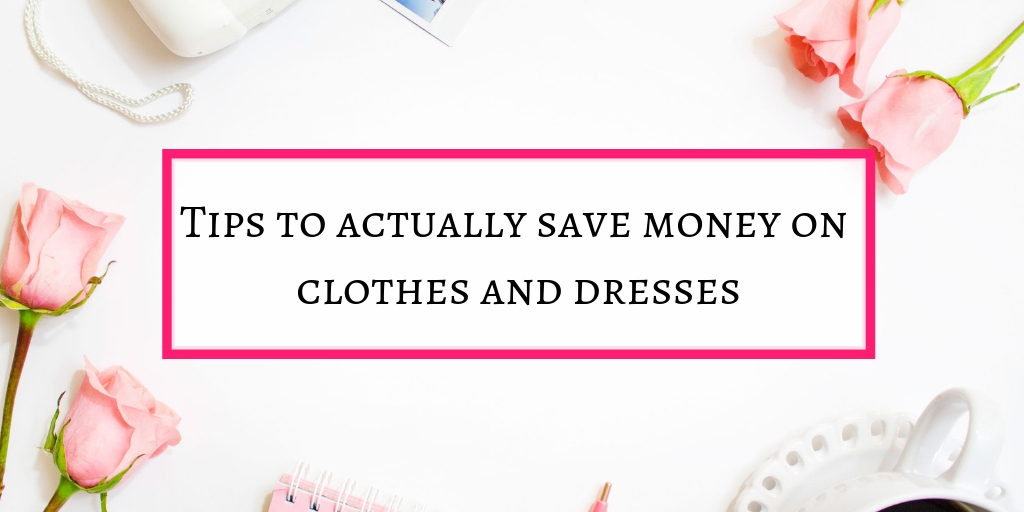 Disclaimer: This post may contain affiliate links. For full disclosure, read here
Hey beautiful,
Party time is coming soon and it is a good time to save money on clothes and dresses. And you always want to look different and gorgeous in every outfit. Buying good dresses and outfits always require you to spend a good chunk of money. But it is important to buy dresses at reasonable prices and save yourself from spending too much.
We women love to buy clothes and dress more than men. It is because dresses and clothes are so pretty that it becomes difficult to curb the craving of buying that beautiful piece you love on that mannequin. Still, it is important to save yourself from buying too much and spending too much money.
Related
1. Find coupons online
Look for coupons whenever you want to shop. There are always coupons and coupon codes to save you from spending too much. Just look for the coupons and save money.
2. Shop online from cashback sites
Online sites have very good offers with cashback. Go for them. Ebates and Cashrewards are both very good for options for getting money back. Sometimes there is double cashback to save more money. I have really got around 230 dollars by shopping on Ebates and Cashrewards this year.
3. Avoid shopping from the centre of the store
Store centres are always loaded with expensive pieces because as humans we are inclined to move to the centre of the store. Always look for the sale prices and stop there. Because sale pieces are there to entice people to come to store and enter inside to move towards pricier items. Avoid this and you will benefit from this simple tip.
4. Buy out of season
This is always obvious but I want to remind you again to refrain from buying on a whim and wait for the season to go so that you can make your wallet happy.
5. Re-purpose old clothes
Sometimes old clothes start wearing and tearing or have a few loose seams. If you are a bit crafty, you can re-purpose your old clothes to make them look like new. Re-purposed old clothes give a different dimension to your thinking about that old dress.
6. Swap clothes with your friends
If you don't want to spend even a single penny on clothes, swap your dresses with your friends. I did this when I was in college. It was really fun.
7. Sell those you don't wear
There are always some dresses which we really don't want to wear. Don't keep them in the closet just to have a look at them, and feel happy about it. Sell those and you can buy a few more clothes from that money.
8. Don't buy expensive workout clothing
Buying branded clothes for a workout is not a good idea if you really on a money-saving spree. Always buy good quality but cheaper clothes.
9. Go for online clearance shopping
Have a look for the days when online shopping sites go for sales. Buy in those days and you will save a good chunk of money.
10. Use different accessories for enhancing the look
This one is my favourite. Wearing different accessories with simple tops addresses make them look fashionable and chick. Try to make your old dresses look like new with your matching jewellery.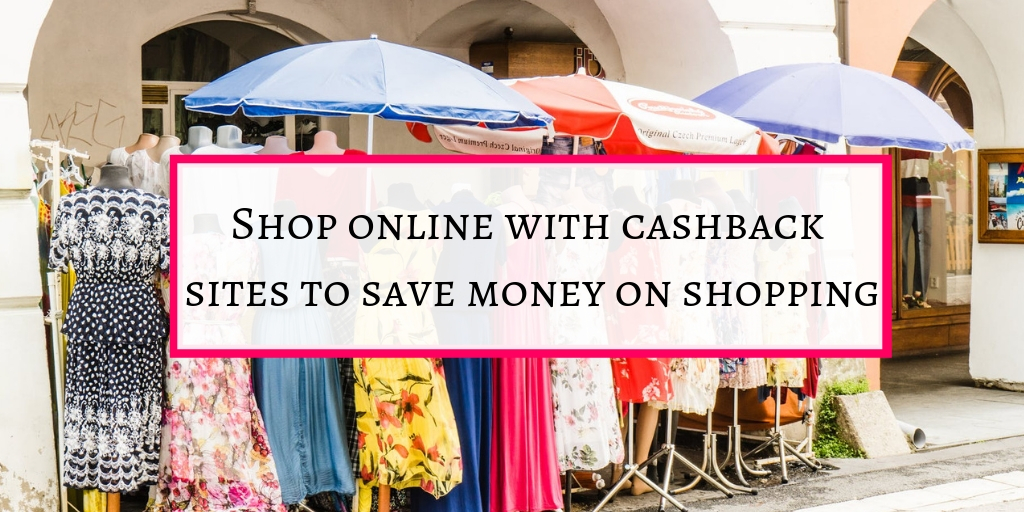 11. Avoid only dry cleaning clothes
Only dry cleaning clothes are really difficult to keep because they become expensive with every wash. Avoid this and buy those that can be washed with simple plain water and basic detergent.
12. Don't go for designer clothes
Don't buy designer clothes just to show off. Clothes and dresses should be according to your wallet. If you want to save money either buy designer clothes from reselling sites and places which give you designer pieces at a reduced rate and those pieces are barely used.
13. Wear mix and match
Create your own fashion style. Go for mix and match pieces. While buying clothing, pay attention to the style which you can wear with many types.
14. Buy long-lasting pieces
If you are buying some dress, go for long-lasting one. It will fetch you money in the long run.
15. Return what you don't love
If you bought something and didn't liked it, return that piece. If you don't like it now, there are high chances that you will not like it after some time. Better return it.
16. Keep an organised closet
An organised closet will remind you of the clothes which you like to wear and the ones you don't wear at all. You can sell those which you don't like to wear and earn some money.
17. Keep eye on catalogues
Catalogues are very handy in saving money on shopping for clothes. Here we get so many goodies from Big W and target often. Even Aldi have sometimes very good deals on clothes. Though they are very basic ones.
18. Use store credit cards
Store credit cards and reward cards save you some money which you can use for further purchases. Use store credit cards wherever possible and collect points and save money.
19. Sign up for email lists
Sign up for email lists from the stores you like to shop. You will get to know the sales and offers beforehand. If you buy any special kind of item, you can easily save if you know about the price drop.
20. Make a clothing budget and stick to it
As with the other family budgets, it is in your best interest to keep a clothing budget too. Don't overspend and keep an eye on your spending on clothes.
21. Always buy the right size
Yes please never buy any item if it is on less price but smaller or larger size. I have one friend who always try to buy one size smaller because it will motivate to reduce weight. And every time she will remain motivated for a few days and then all the motivation vanishes.
I have personal experience of buying bigger size clothes for my pregnancy. But I never put on much weight and my baby was born early. After baby birth, I lost my weight due to which I even looked thinner. I had to alter all my big sized clothes. It is better to stick to your size.
22. Wait for special days of the year
There are always some days in the year when you can save money on your purchased items. Here in Australia, Boxing day is the day when there are so many sales everywhere. Black Friday is another one. And look out for store specific sales. Never go for impulse buying.
23. Shop online resell sites
Sometimes it is in your best interest to buy from reselling sites. Vaunte, Material world, Vestaire Collective. Vestaire Collective is a good choice if you want to buy barely used designer pieces.
24. Look for price adjustments
Some stores can give you money back if the price goes down and you will be able to get that money back. We bought some furniture and I was at their email list. I  got an email of a price drop within a few days. I immediately called the store and they gave us money back. This happens with clothing stores also.
25. Buy multi-seasonal pieces of clothes
Having multi-seasonal clothing saves you from buying at the change of every season. It will really save you from going shopping now and then.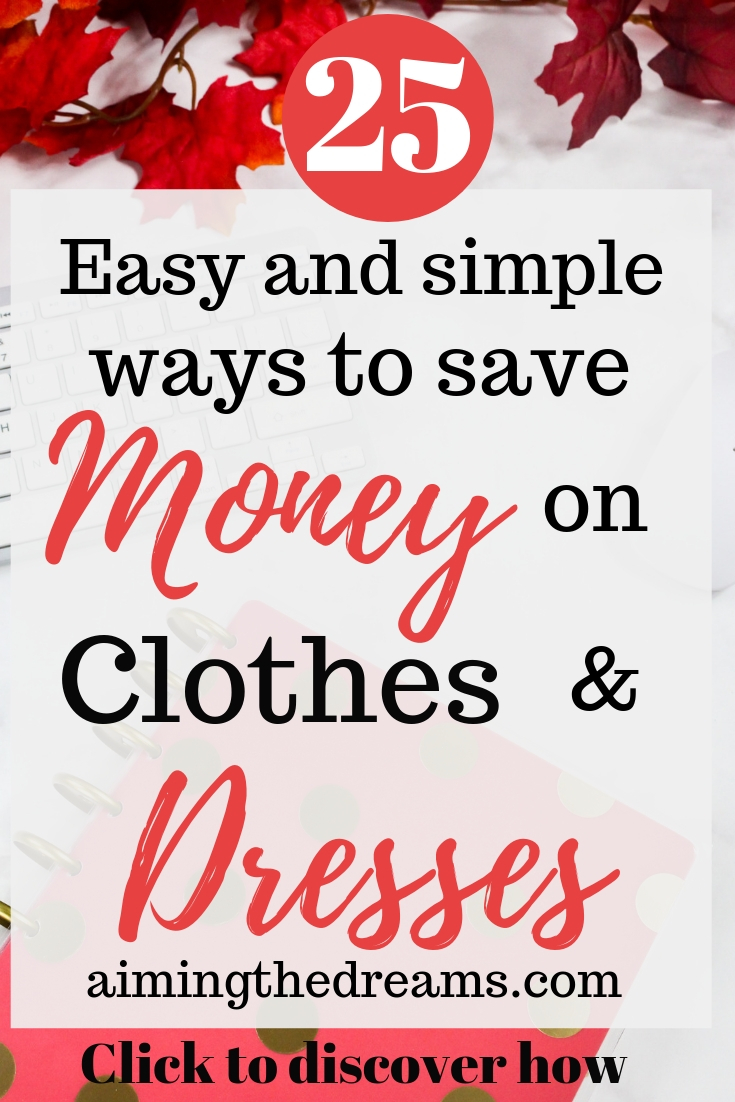 Related
A tiny request
These are my ideas to save money on my favourite thing to do, shopping for clothes and dresses. What do you do to save money on clothes? Please tell me in comments. And if you like the post, please share. I will be thankful to you for this.
Love
Gursimrat