Here are some places to find freelance work with no experience. When you are just starting out as a freelancer, it is really difficult to find work. You feel overwhelmed and have no idea where to start. It becomes really frustrating to find your first gig.
Disclaimer: This post contains affiliate links. For full disclosure, read  here
---
If you want to make money right now, you can sign up with these survey sites.
Vindale Search: This one is really good as this provides a lot of surveys. Join now and get your $1 bonus for just signing up.
Survey Rewardz: Start making money with this survey site immediately. Sign up for free now. 
---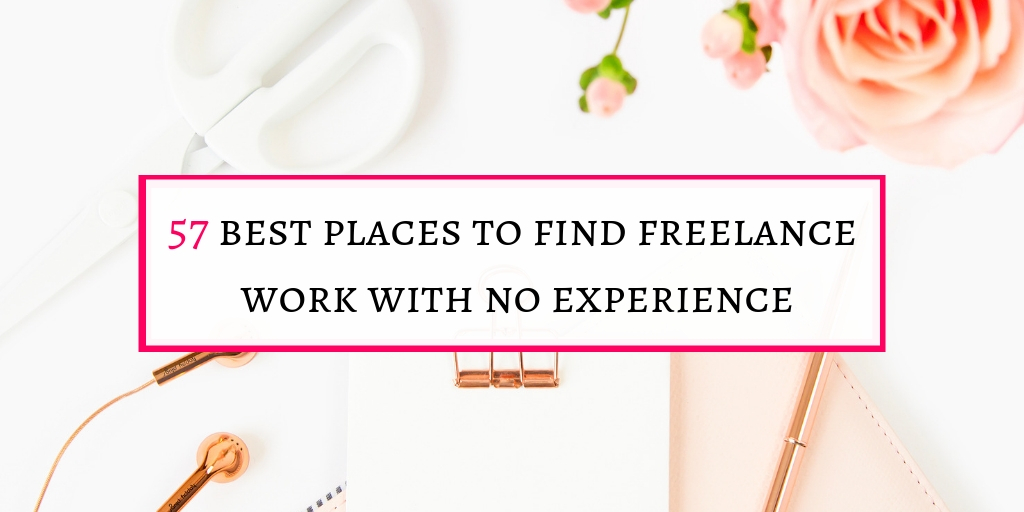 The thought of working for your self is  great  but when you think of starting your freelance work,
Question of  ' Where I will find my work 'arises
Here I have put a list together where you can start your freelance work and try to break into the world of freelancing.
Related
Places to look freelance writing jobs
This is a place where you can find writing jobs in a niche you want to write. Jobs are displayed according to the pay rate. Writers can find gigs which pay from $ 25 to  $ 750. The best thing is you can start pitching to the jobs on this board as a newbie writer.
If you want to find writing jobs, this job board is really good. Freelance writing offers morning coffee newsletter. They provide you latest writing job offers straight into your inbox.
Income dairy pays you to write anything like making money, driving traffic, social media, creating awesome websites. They pay around  $200 for a high standard, engaging article.
Whisper jobs is a job board which provides paid writing job listings as well as internships. You need to have an account with this job board to apply for writing jobs advertised.
This is also a job board with curated writing jobs from all over the world.
Flexjobs is considered one of the top job board for freelance jobs. You can screen jobs according to your niche and the services you want to offer.  It is really a good place to find work as you can also get notifications for jobs according to your fit.
Contently match you with good brands for better-paying gigs. Their pay rate is really good.  Not only for other companies, but Contently also want you to write for them. Their selection process is a bit strict.
You can submit posts for many niches on Write naked and get paid. Pay rate is around  $75 for 450 – 650 words post.
This is for journalists and copywriters to find writing jobs. It has got  very clean interface. I just love the sheer look of this website.
On this job board, jobs are posted for around 30 days. This means you will get fresh jobs posted.
Problogger has the most curated jobs and really a great place to find writing jobs. You can find writing gigs according to your niche.
To find writing jobs, you have to create an account. Have a look once in a week to find jobs to apply.
This site always has fresh writing jobs posted with the pay rate. They have writing jobs with different pay rates.
Here you have to create a profile to get found. All kind of creative jobs can be found here and if you are a writer, you can find copywriting jobs.
PR web, list companies that send press releases. You can find those companies and click on their websites. Press releases are good for writers as you can contact the company from there.
This is really a great magazine for writers. They post tips and connect writers to expert writers. Also, you can join their club and learn how to write well and make it your side income stream.
Flywheel pays you to contribute to their website. The articles need to be between 1000- 2000 words. They say on their website that they try to pay within 48 hours of final edits of the article.
They have clear guidelines on their website what kind of writing they want. The articles should be 900 to 1500 words long. They pay around 150 dollars per article.
What I love about this magazine is that have clear guidelines on what they want from your writing. The clubhouse is a magazine for teaching Christian values and entertaining to kids.
This is a place to find ideas about "living better – for less". They need very niche down articles on saving money.
Bestpickist.com ( earlier cooking detective) is a food and recipe blog where you can submit posts if you want to write about food and recipes.
If you can write interesting and engaging list post containing 10 items, you can submit posts on List verse. And if approved, you will be paid  $100. They pay through Paypal.
23. Back to college
Back to college is a place for mature students. But if you are a writer and want to help older students, you can submit your writing here.  Posts should be 1000 – 1500 words. Payment is around 70- 130 dollars for original articles. Payments are made through Paypal.
The change agent requires you to write a 200 – 1000 word article and the payment is $ 70 for every writing accepted for publication.
Gust is a database of startups where you can find new startups and pitch them directly if you find your niche.
Sitepoint is the place that requires topics for WordPress and Web development. If you know how to write technical stuff then you can write to them
If you love birds and have some knowledge about birds, you can write for this website. Focus on this site is on parrots, canary, Finch and Dove owners.
On clear voice, you can pitch for writing jobs and if get accepted, you will be paid for your work. You have to create a profile and your profile is matched with the brands. Matching jobs are emailed to you.
29. eByline
ebyline is a place for experienced writers. Those who are published in good magazines can use this site to write for good brands. First, you have to sign up and make your portfolio.
This is a content mill and if accepted you will be writing posts that are around 250 words long. Pay rate is not great but it is worth trying while starting out.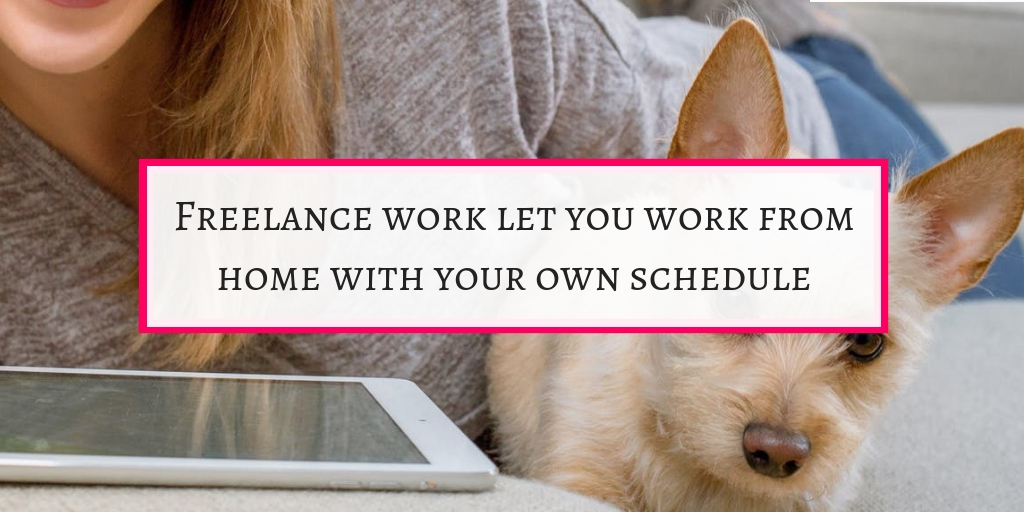 31. Wordcandy
Their site says that they are always looking for talented writers. You have to submit your application there to start writing gigs. In the application form, you can express your rate. This one is a ghostwriting service. If accepted, you will be producing articles for big sites.
Here you can write about your struggles as a mom or the problem you solved as a mother. Personal stories as a mother are posted on this website. And they pay around  $50 to 150 per post.
This one is for tech people who can write tutorials and payrate is around 300 – 400 dollars for every piece of writing.
This is a magazine for hikers and if you feel like you have good knowledge and can write well on these topics, post your articles and get paid. They need you to write around 500 words for each post.
Horse network is a digital place for horse lovers. They want to have articles all about horses. Hors health, news about the horse, personalised stories. They also like you to add some images.
This sit welcomes new writers and love to publish your content. They pay according to the views your content get.
0-249 views:  $0

250-499 views:  $5

500-749 views:  $7.50

750-999 views:  $10.00

1K – 1,999K views:  $15.00

2K – 2,999K views:  $30.00

3K-3,999K views:  $60.00

4K+ views:  $100.00
The payment depends on the views your post will generate. But it is really a good pace to start writing.
They pay around 30 – 150 dollars for a post longer than 700 words. The post should be engaging and they say it should be  " bloggy style ". The article should be helpful to readers.
38. The penny hoarder
It is clearly written that this site needs evergreen content which should be 700 to 900 words long. They want posts for
Eating/travel on a budget
Smart money guides
Success stories and unique job ideas
You can pitch them and see what comes out.
You can find clients s new writer on publoft. They pay around 150 dollars and up for posts. You don't have to worry about client management. You just have to write and engaging high-quality posts.
Places to find  freelance work like designing and web development
This one is great for finding jobs if you are a fresh graduate. It is always difficult to find your first job. Why not try this one.
This website offers many freelance jobs like transcription, graphic design, proofreading and more. Check out this site to find what fits you.
This website is really great for new designers. Pay rate here is not great but competition is less. It means beginners don't have to compete with experienced designers.
This is really a great place to find design jobs like logo making for beginners. Other popular categories are web designing and landing page designing.
Solid gigs work by delivering well filtered freelance jobs from all over the world. It connects you with the best clients but it has some fee for using this site.
Gigster is also for software developers, designers, web developers to find freelance gigs. If you have some experience then this place could be great for you.
If you are a WordPress expert and want to do freelance work, then start here. If you specifically want to work with WordPress clients, don't overthink, just start.
This one is also for web developers and designers. This is a great job board for developers as well as for beginners.
Crowd spring is solely for designers and creative people. They have award-winning customer service and very easy to sign up.
Coroflot is for bit more experienced designers. If you have experience in designing but want to begin your freelance journey, then this is for you.
A freelancer is a place to freelance jobs of many kinds. Their job board have all kind of freelance jobs from virtual assistant to the website developer.
This platform is for designers to find freelance gigs but it works a bit differently.  Here the clients will publish a contest and you will submit your design. You will get paid if the client chooses your work as best. Not getting paid for your work is a real downside of this site.
This site is also for web developers and designers to find freelance work.
Places to find freelance virtual assistant jobs
This is a website for finding many types of freelance gigs. If you are starting out on your freelancing career, make your profile on Upwork and start bidding for jobs offered.
They match virtual assistants with the clients. If you want to freelance as a virtual assistant, this is a good place to start.
This is a great place for virtual assistants and also to learn while searching for jobs on their job board
This site also helps you in finding freelance work as a virtual assistant.
Here they match virtual assistants with clients. Many types of virtual assistants can get freelance work on this site.
Related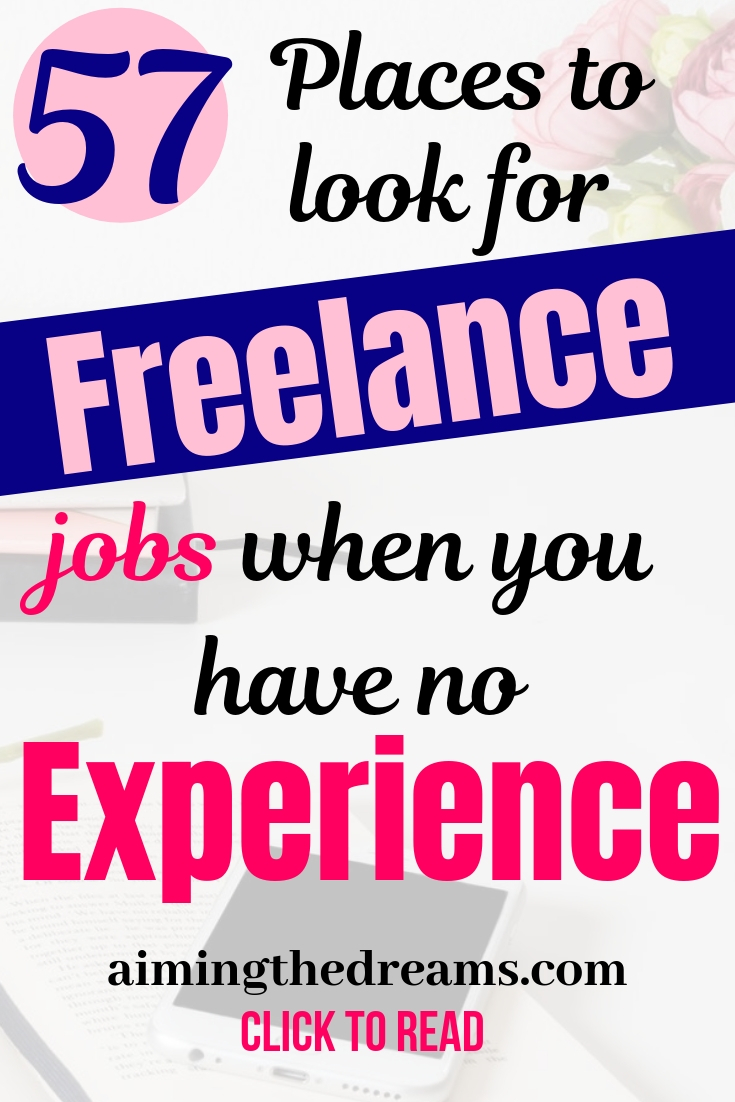 A tiny request
Please share this post if you like it. It may help somebody find their first freelance gig.
Love
Gursimrat
[mailerlite_form form_id=15]