Acorns review :
We all remember having our piggy banks as kids. Acorns is a modern take on that age old activity. Instead of putting your money in piggy bank they will take your money and invest your change for you. It is better then saving your money in piggy bank because you will add all your money and grow by investing.
Acorns is giving 5 dollars for sign up  with them . After registration, you will gt $5 for sign up and to start investing money.
It is a micro investing app which rounds up your purchase and invest the change for you. This app is really good if you are not into investment and are not very comfortable with investing. You don't have you do anything except choosing the investment portfolio.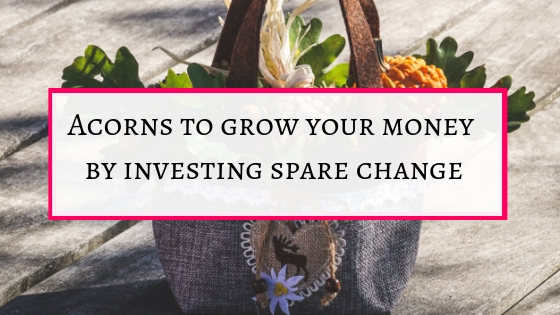 Earlier Acorns used only basic account but now they have added Retirement fund account and debit account.
How to start investing with acorns 
Acorns start investing your change by rounding up the purchase. It is an amalgamation of piggy bank and robo adviser. You don't need to keep your change in piggy bank rather you will connect your bank account and card details with the Acorns app and  start growing your change.
It is a better idea to start while in school. You don't need to pay the fee which is one dollar for one month. Those with ' .edu ' address can get the app for free for four years. Gradually this will start building wealth for you. If you are not in school, don't worry, you can still start investing money with Acorns.
2. Acorns $1 per month plan
This is a very basic plan.  You sign up with Acorns, and  link up your bank account and any credit and debt cards to the app. While signing up, you have to give information about your risk tolerance, financial goals. Acorns will recommend  you five of the five ETF -based portfolios to invest into. It is upto you if you want to choose from them or you want to choose your investments yourself. This plan is for free for initial four years for students.
3. Acorns $2 plan
If you want to have a retirement portfolio with acorns, you can start with $ 2 a month. In Australia, you can invest in your super
4. Acorns $3 per month plan
This plan has added bank account also along with the two other plans. This account has a fee of $ 3 every month and it is $1 for taxable investment account, $1 for Retirement account and the one more dollar for a checking account which is known as Acorns spend.
Best part of Acorns
Free for college students
This is really a plus point that it is free for students. During student life, not much money is left to save and not enough to invest. Acorns help in investing available small amounts of money for you. This will give college students a taste of investing and can make them ready for bigger investments and to have a balanced financial life.
Automated investments
As it is discussed earlier, Acorns round up your purchases and invest on your behalf with five different ETF portfolios. This is automated but you can also invest lump-sum amount if you want.
Acorns Spend
Acorns spend provide you with the checking account and a debit card made of tungsten. It provides you mobile checks and  free ATMs. And the best part is you don't need a minimum amount.
Found money
Acorns has partnered with more than 200 companies where you can get your cashback if you make a purchase with the card linked to Acorns. You can get that money in 60 to 120 days after the purchase. These companies are the ones you may be already making the purchases with.
---
Not so good about Acorns
High fee for small investments
Flat fee charged by acorns is high as compared with other robo advisers.A flat fee of 1 dollar will be considered high , for very small amount of money invested. But as your money grow, percentage of fee charged will decrease.
Small range of portfolios to choose from
Acorns give you options to choose from 5 portfolios which make your choices restricted to few options. If this doesn't bother you, you may invest with the acorns and see how investments grow.
Why Acorns can be good for you
If you want to invest very small amounts and don't want to tackle the hassle of investing small amounts every time then Acorns is for you and will let you make some money in the long run.
Related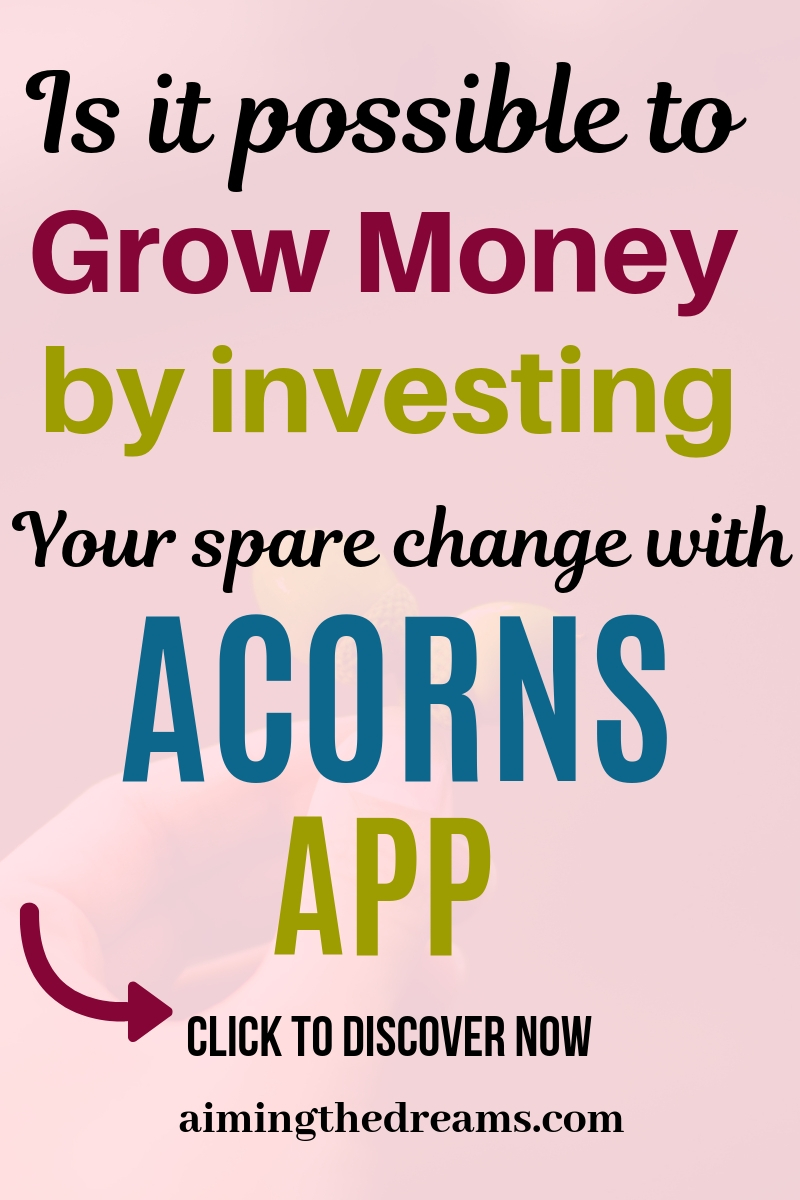 A  tiny request
Please share this post if you like it. I will be really thankful to you for this.
Love
Gursimrat