The form you have selected does not exist.
Some work ideas mothers can start today and earn a side income from home. Motherhood is an exciting and satisfying feeling. Some mothers continue their jobs after having babies but some mothers choose to stay home with their kids.
It is perfectly fine whatever you choose but if you are a stay at home mum, then there may be some financial pressure on your family. This may be the time for you to think about earning little extra money to support yourself financially.
Disclaimer: This post contains affiliate link which means I may get compensated if you buy through this link. For full disclosure, read here.
This digital world has opened many doors to earn money from side hustles and the best part is, you don't have to spend a lot of money to get started. There is something for everybody. If you have some skills then it really becomes easy for you to use those skills to earn money but if you don't have these kinds of skills, you can learn them and start earning money.
?Pro Tip: If you are at home for any reason or want to supplement your income, earning online with surveys is easy.
Here is the list of work ideas mothers can start today and earn  side income
1. Freelance writing
Whenever we talk about working at home, freelance writing comes into mind and it is really a lucrative work idea. If you can write well and have a knack for putting your ideas into words, then start a freelance writing job.
57 places to find freelance writing jobs as a beginner
2. Proofreading
Proofreading can be your best side hustle if you have an eye for picking errors. If you feel irked at wrong spellings and punctuation marks then use your skill to earn money while staying at home with kids.
Check here to learn to proofread
3. Pinterest Virtual Assistant
The Internet has made it possible to work virtually and make money online. Companies and small businesses hire virtual assistants as they don't have to pay a full-time employee. They contract the virtual assistants and pay for their work. There are many jobs a virtual assistant can do according to their skill.
Being a virtual assistant is really good if you want to earn money while staying at home. Small businesses require help in some of the admin work and if you can provide your services and help them, it is a good idea to be a virtual assistant.
If you want to provide specialised services like Pinterest VA services then you can learn it from this course.
Check here how to become a  Pinterest virtual assistant
4. Teach English online
This is a lucrative side hustle for people who are native English speakers. There are many online sites which want to have English speaking tutors. Some of them want you to have some teaching experience and education. And they pay anywhere between $15 – 25.
VIPKID is an online tutoring site which needs you to be fluent in English. Their curriculum is based on US common core state standards. You get paid for the amount of time you put and the classes you take.
Qkids is for young Chinese English learners. Here you teach English to young kids from china. You can teach from the US or Canada. You need to be a native English speaker to become a tutor with QKids. Qkids pay a base rate of 8 USD per lesson.
If you like to interact with people and make money, then this place is for you. You get paid around 10.20 dollars per hour. You can work from anywhere in the world. And you can set your own schedule.
5. Transcription
Transcription: Transcription in linguistic sense is the art of listening to speech and converting it into written form.
If you want to make money by transcribing then Transcribe Anywhere have the courses for you.  Either you can take a course in
General Transcription: Theory & Practice™
Legal Transcription: Theory & Practice™ 
Janet has designed a free 7-day course to know if you can really learn and this transcription work is for you.
6. Online coaching
Online coaching is considered to be a very lucrative freelance job idea and it doesn't depend on your location. To become an online coach, you need to figure out what are your skills which others want to use to grow. Figure out what you can offer and people want help with.
After deciding what you can teach, it is important to make a plan, set prices and offer.
7. Social media manager
Managing social media for small business can help you in earning money while staying at home. Businesses require social media to succeed and social marketing drives quality traffic, leads and sales and boosts online presence.
Managing a business is really hard work and businesses need social media managers to manage their social media accounts as it is not easy to do everything your self.
8. Start a blog
Starting a blog is the best thing you can do to yourself. I mean you will not earn income right away but it opens the door to earn online income in many ways. There are so many bloggers who are earning six-figure incomes from their blogs. Earning an income from a blog takes time. You need to have patience, determination, and ready to do consistent work.
9. Write ebooks and sell online
If you are good at writing and can write something valuable, start writing an ebook. It is not easy and very simple to write a book and make money though. You have to do some marketing your self so that you will be able to sell your ebook.
10. Website testing
If you are on your way to earning money online then testing websites can definitely help you make money as a side income.
This is also a good idea to earn some bucks while staying at home. This kind of works can supplement your work. Some people earn good money from these website testing tasks. You have to apply for sites that pay you to test websites. If you get accepted then you will get to test websites and get paid. Here are some of the websites which pay you for testing websites.
12 best companies that pay to test websites
11. Surveys online
Surveys cannot make you rich but you can earn some amount of money with surveys without leaving your home or calling anybody. Survey sites are the first thing I did when I started earning some money online. This made me believe that you can really earn money without leaving your home. The best survey sites I use to earn some money are
Mintsurvey
12. Cake  and cookie baking business
Some people are really great at making cakes and decorating them for special days. Cookies and cakes give that warm feeling and if you have that dexterity of hand, why not use it for earning money. Start with your family and friends and then gradually increase your base and business.
I know one of my friends started this and she made egg-less cakes. Now she has a full-fledged home-based cake making business.
Income potential
You can earn up to  $50 to 200, depending on the weight and size of the cake.
Also, you can start a youtube channel for teaching how to make different types of cakes. It will take some time to give you any income but it is worth the wait.
13. Design invitations and sell online
If you are creative enough and can make somebody's special day more special by designing invitations, make it your business. There is a huge demand for this if you want to enter this market.
Related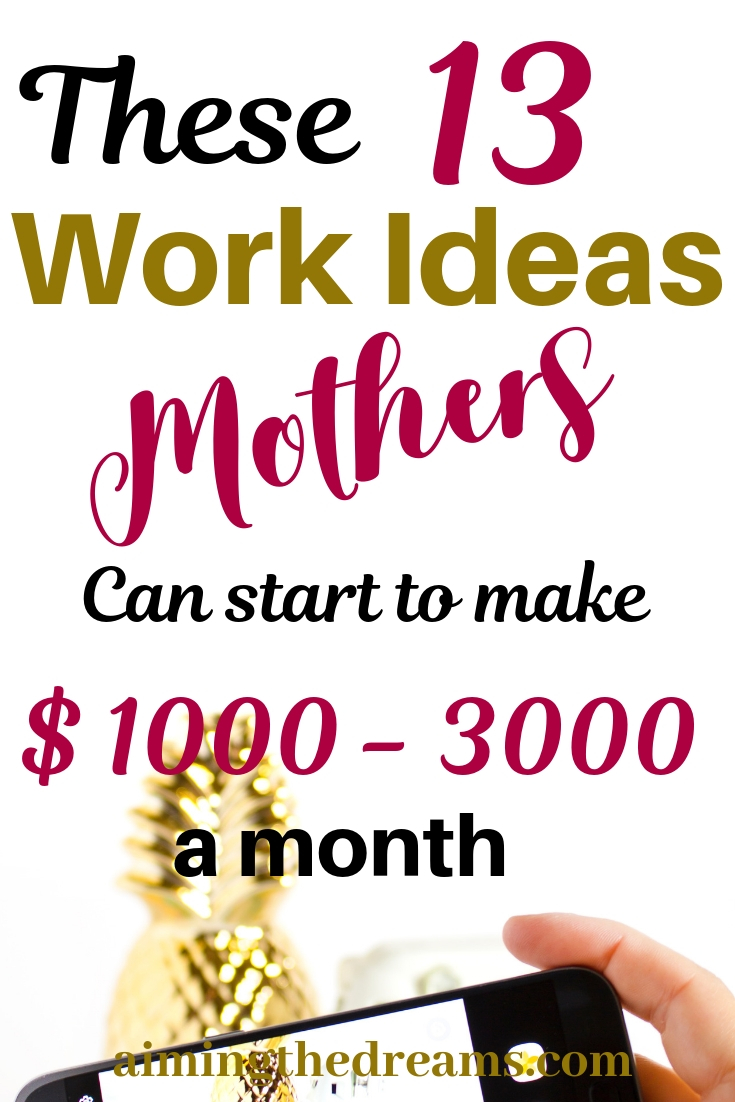 A tiny request
Please share this post if you like as this may help somebody to find some ideas to start working from home.
Love
Gursimrat
The form you have selected does not exist.