These best Survey sites are the first thing I discovered while searching for how to make money online. And this is how  I earned my first dollar online. You will not become rich with surveys, but some money on the side doesn't hurt. And the best part is that I am building my emergency fund from the money made from survey sites. Some people love to use this type of money to pay bills. Anyway, it is a great feeling.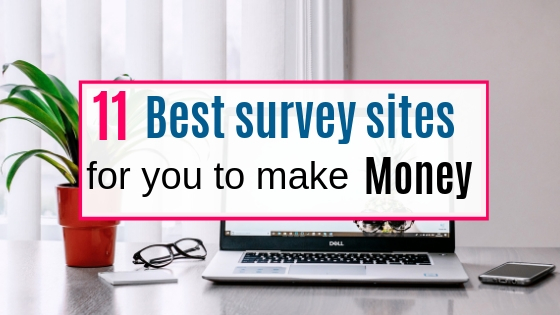 I always do surveys while traveling on public transport, cooking, or watching TV ( I am not a huge fan of TV ). If you are looking for making money quickly or have some money goals for travel or any celebrations, start doing surveys in your free time and you will be rewarded with money. How exciting. You will feel that these are only a few dollars, but they will add up.
Disclosure: This post contains affiliate links. For full disclosure, read here
Make a record and count at the end of every month. You will be surprised at the amount of money you have collected.
It is not difficult to make few dollars every month on top of your normal income. One more my favourite is to make money on my shopping. For this I use Ebates to shop and get cashback. 
You may also like to read these posts
Best apps and survey sites that pay for referring people.
  Best Survey Sites to earn money in your spare time
A clever tip: Sign up with as many survey sites as possible and create an email id to use specifically for surveys. Otherwise, you will end up with a flood of emails.
I like Inbox Dollars because they provide a huge amount of surveys. There is always a survey waiting to be completed. More survey opportunities mean more chances to earn points.
They also provide cash back on shopping and many other opportunities to make money.
Sign up with Inbox dollars and grab your $5 sign-up bonus. ( For US residents)
Sign with dollar rewards for  (Canadian residents)
2. Survey junkie
Survey junkie also provides a lot of surveys, and you will be able to earn points by completing them. This is one of the oldest survey panels and started in 2005.
Their dashboard is straightforward and clutter-free. I just love how surveys are shown on their screen. You will earn points, and 100 points equal to $1. You can get paid by PayPal or directly to your bank account.
If you want to start making money online right now, start doing surveys. You will not become rich but you can increase your emergency fund or your build retirement fund with this extra money.
Survey Junkie:  I use Survey Junkie to make money in free time. It is easy to find high paying surveys at Survey Junkie, and you can earn good money as a side income from the comfort of your home. You can redeem the points as money or as free gifts.
  ⭐  Sign up for Survey junkie and start earning money right away
Surveys from the Octopus group let you make money through surveys and pay directly in dollars. You can redeem your money directly into your bank account.
The minimum threshold is 20 dollars. For me, it took some time to reach this threshold. But the best part is this survey group pays you in dollars. You don't have to convert points into dollars.
Sign up for octopus group here
4. Swagbucks: Sign up to get $5 bonus
There are many ways to make money with Swagbucks. Here you can collect points with shopping, watching videos, and taking polls. You get paid in SB which are Swagbucks points. Then you can redeem them as gift vouchers or get real money through PayPal when you reach 2500 SB. It will fetch you 25 dollars.
This survey site operates in Unites States, the United Kingdom, Australia, and Canada. You can make money by taking surveys in your spare time. It requires 20 dollars before you can redeem. Though collecting $20 in your account takes some time, it is worth trying.
Opinion World lets you redeem your points when you reach 500 points and you can either get a voucher or gift card or you can redeem via Paypal. And the minimum you require for getting through Paypal is $10.
Sign up for Opinion world here
Toluna is known for having a wide range of surveys to complete. And they provide you with a $35 survey which takes some time to complete, but you don't have to complete that in one sitting. You can pause the survey and come later to complete it.
Rewards Central let you collect points from surveys, online shopping, checking emails and referral. You can redeem either a gift voucher or direct money transfer to your bank account.
Sign up for rewards central here
My view lets you accumulate points for surveys and then you can redeem them through gift vouchers.
My opinions give you a lot of surveys, and you can accumulate many points with surveys. Points can be redeemed either by Paypal or as gift vouchers.
11. Prize Rebel
Prize Rebel makes it easy for you to collect points with many tasks. Getting cash out is easy and your points add up fast.
You can earn points for
Completing surveys
Watch videos
By filling out offers such as sign-ups
By referring to friends
Account-level extras ( one of my favorite)
Sign up with Prize Rebel here and check yourself
Mint surveys are one of my favourite survey sites as their surveys always pay well and are not too lengthy. The only problem is that they don't pay real money. You can only get gift cards. But it is worth trying.
Sign up for Mint surveys here.
This is one of my favorite survey companies. It pays you in dollars every time you complete a survey. The best part is you get paid every time you are screened out. And the screening process is not lengthy like some of the other survey sites. You can only cash out 70 dollars every 60 days.
These are the best survey sites that I myself use to earn reward points. Try them and see how quickly you earn points and turn them to money.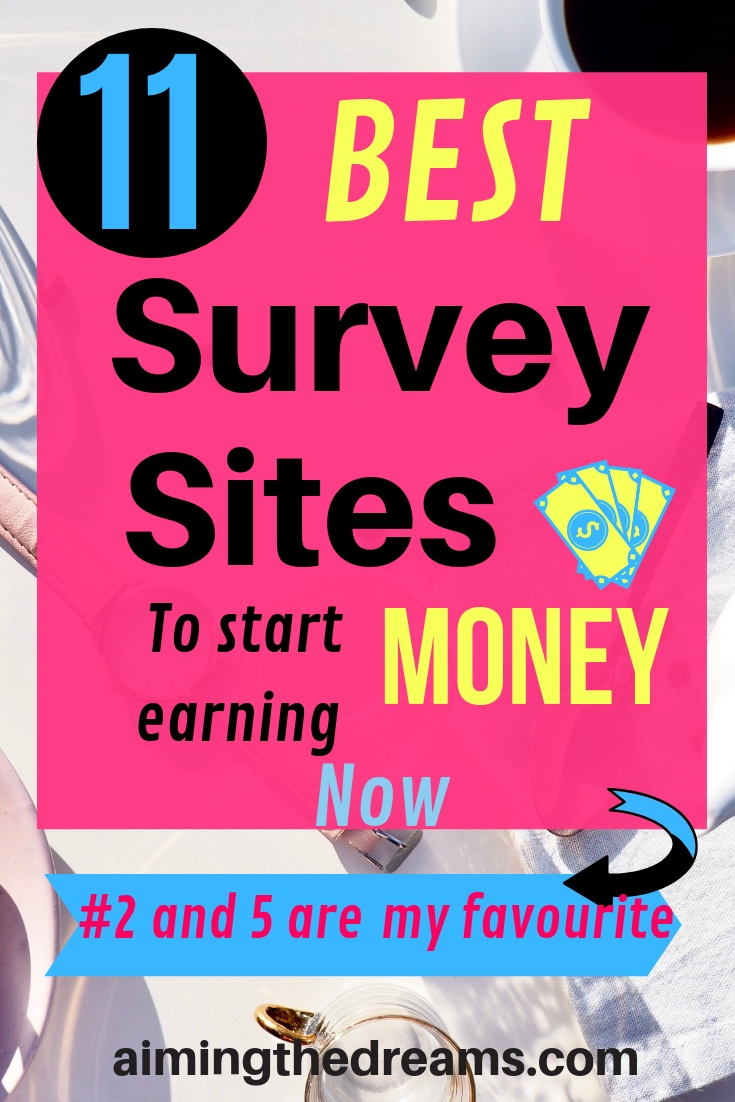 You can also read these posts
11 online business ideas you can start with no money
cashback sites to get cashback on shopping in Australia
57 places to find freelance work as a beginner
⭐Do you like my post, don't forget to follow me here on Pinterest