If you're a Verizon customer, you may wonder if Verizon accept Paypal to pay Your bill.
Verizon is a telecommunications company based in the United States. It is one of the largest wireless carriers and provides a range of services, including mobile phone services, wireless data plans, internet services, and television services.
They provide various wireless plans and devices, including smartphones, tablets, and mobile hotspots.
In addition to wireless services, Verizon also offers wired internet services known as Fios (Fiber Optic Service). Fios provides high-speed internet access, digital TV, and home phone services in select areas.
Verizon is known for its extensive network coverage, reliable service, and technological advancements in telecommunications.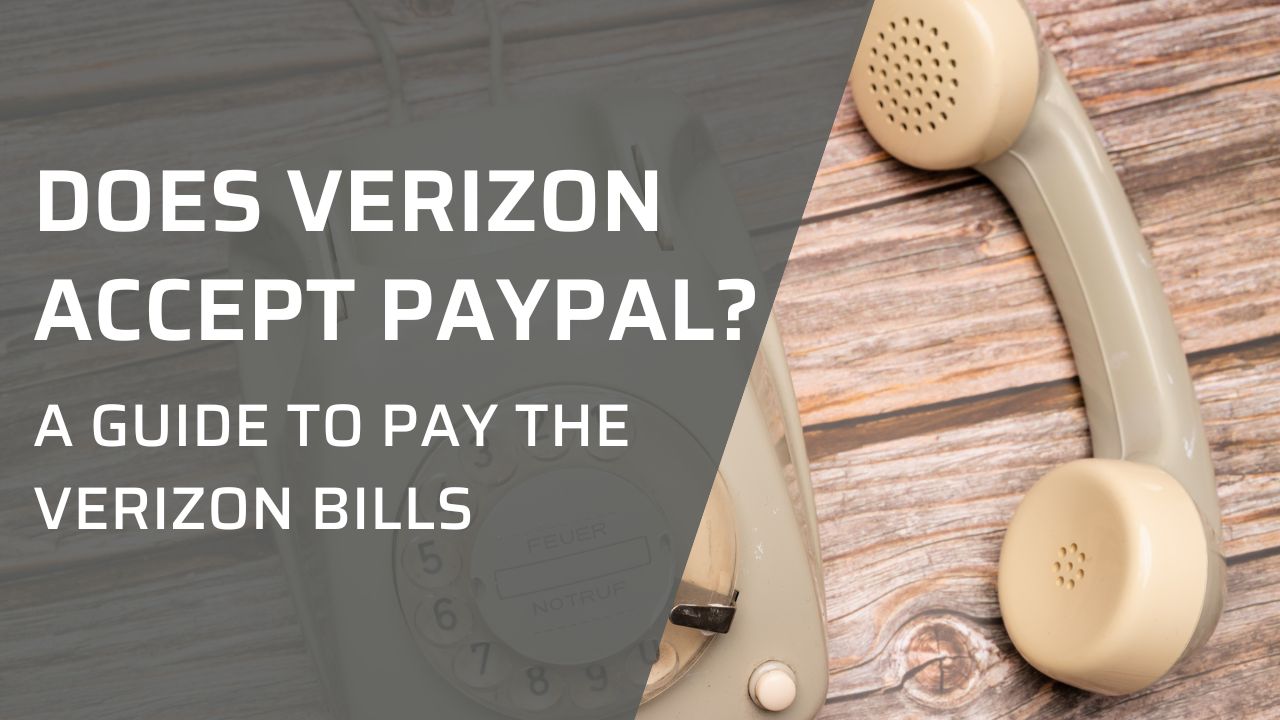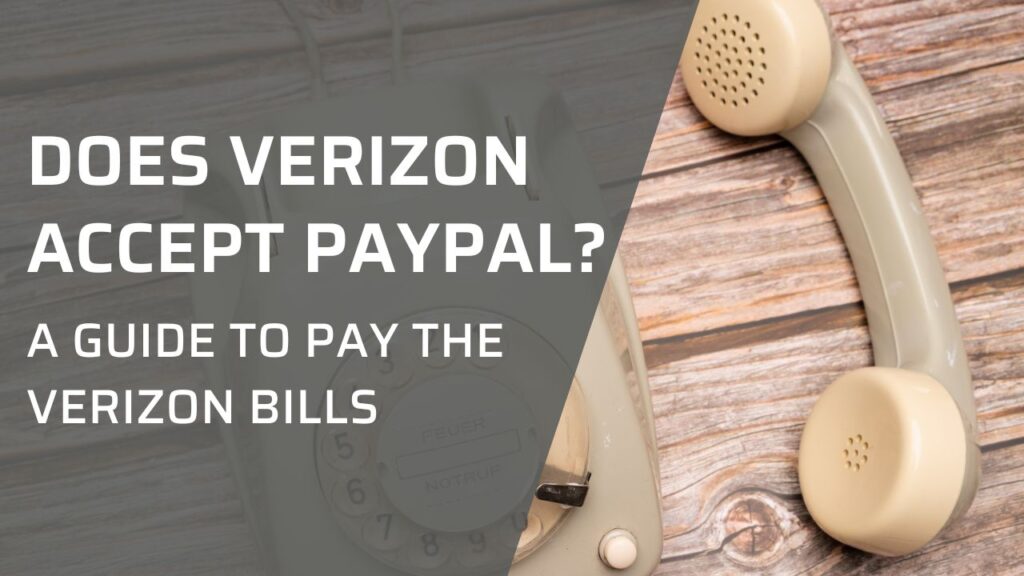 Does Verizon accept Paypal Payments?
PayPal is a convenient way of payment, and we all love it.
Unfortunately, Verizon does not accept Paypal payments to pay the bills directly, but if you have a PayPal credit card or debit card, you can pay from that card. This information is correct as of 2023. There are many other options available to make your Verizon Payments.
Alternative Payment Methods
Several alternative payment methods are available if you prefer not to pay your Verizon bill using PayPal. Here are some options:
Auto Pay
With Auto Pay, you can set up automatic payments from your bank account or credit/debit card. This way, you never have to worry about missing a payment.
You can enroll in AutoPay online, through the My Verizon app, or by calling customer service.
Online Bill Payment
You can pay your Verizon bill online through the My Verizon website or app. Simply log in to your account, select "Bill" from the top menu, and choose "Make a Payment."
You can pay using a bank account, credit/debit card, or Verizon gift card.
Pay by cards
Verizon Wireless accepts various payment methods, including the following credit and debit cards:
Visa
Mastercard
American Express
Discover
Pay by Phone
You can also pay over the phone by calling *611 from your Verizon phone or 1-800-922-0204 from any phone. Follow the prompts to pay using your bank account or credit/debit card.
Mail
If you prefer to mail in your payment, you can send a check or money order to the address listed on your bill. Make sure to include your account number on the payment.
In-Person
You can pay your bill in person at a Verizon Wireless store or authorized payment location. Use the store locator on the Verizon website to find a location near you.
Does Verizon accept American Express?
Verizon Wireless accepts American Express as a payment method. American Express is one of the major credit card brands widely accepted by Verizon for bill payments and purchases.
However, it's important to note that payment methods can change over time.
Can you pay the Verizon bill with cash?
Yes, Verizon Wireless does offer the option to pay your bill with cash.
You can make cash payments at Verizon Wireless stores or authorized payment locations.
These locations may include third-party retailers, payment kiosks, or other designated places to make in-person cash payments.
How to withdraw money from Acorns?

Frequently Asked Questions
What payment methods does Verizon accept?
Verizon accepts various payment methods, including credit cards, debit cards, bank accounts, and gift cards. You can also pay your bill in person at a Verizon store or by mail.
Can I pay my cell phone bill with PayPal?
No, you can pay your Verizon cell phone bill with PayPal directly. You can pay the Verizon bill with a PayPal debit or credit card.
Can I pay my credit card bill with PayPal?
Verizon offers a credit card that you can use to pay your monthly bill. However, you cannot pay your credit card bill with PayPal now.
Pay your Verizon bill without logging in.
If you don't want to log in to your Verizon account, you can still pay your bill by using the "Quick Bill Pay" option on the Verizon website. Simply enter your phone number and billing zip code, and follow the prompts to make your payment.