It is possible to save money on a Low income. Some simple changes can do the trick.
We all want to save money but sometimes we feel that we don't have enough for our basic needs let alone saving any money. But the best part is that with little changes in our lifestyle, we can save some money.
Spend your money only on your needs, your budget will take care of itself.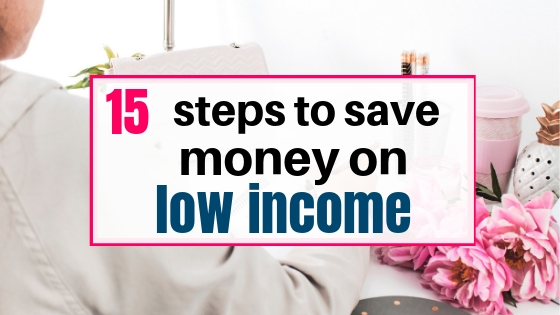 Disclaimer: This post contains affiliate links which means I may get compensated if you click through my link. For full disclosure, read here.
We read news about rich people going bankrupt. Why does this happen? Because their wants grow bigger than their earning potential and they don't make wise decisions about the money. They think that money will always come to them. But this is not the case. Everybody has a lifespan and earning lifespan is shorter.
The best time to make wise decisions about money is now. Now is the time when you have money coming to your accounts. Don't spend it on things you don't need.
If you don't pay attention to your shopping, you will blow your money. And if money is not taken care of, it just flies (without wings)
How to grow your wealth by tracking your spending
If you feel like you are on a very tight budget, you can earn some extra money to start building your savings. Start from the Emergency fund. It will give you a cushion and a sense of security. In the meantime, you can start doing some surveys which can earn you money easily.
Survey Junkie ⭐ Sign up for Survey junkie and start earning money right away . It is a site with very good reviews and have a very clean interface to start with.
Lifestyle changes you need to save money on low income
1. Open a saver account in the bank.
Wherever you have whatever you do, the first step of saving money is to open a saving account. This will help you put any saved money on the side. Don't think that you will save after spending on everything. Instead, save first and then spend.
Automate your savings. Plan according to your minimum savings. Make a goal for savings and plan your saving according to that. Bank accounts have this facility and if you do internet banking you can set up this yourself.
2. Tackle high-interest bad debt first
If you have high-interest rate debt, before saving any penny, you should pay off that debt. This will reduce your monthly payments to spare some money for saving. This can have a huge impact on your financial condition. Paying off any high-interest rate debt gives you money to save. I know it is difficult to pay off debt when you are already on a very low income. This can be managed by earning more.
You can start some side hustle according to your skills, hobbies or expertise or you can start taking online surveys.
📍 We are living on a single income as I stopped working after my the birth of my daughter. This was the reason I started this blog and earned my first dollar online. If you want to start a blog you can sign up my 7 day email course to start a professional blog from day one.
🔔I always make around $250 month in a month from survey companies. Surveys will not make you rich but when you are already on a very low income, earning $250 each month makes a big difference.
2. Save on clothes and dresses
Saving on clothes is so important. Don't buy clothes on impulse, only buy when needed, otherwise, you will just increase the load of your wardrobe. Also don't buy too expensive clothes because after some time most of us get bored with old clothes.
It is better to buy clothes while needed and under the budget. Money saved in your bank account will give you more happiness than the clothes in your closet, guaranteed. You can also use cashback sites to make your purchases.
Sign up with Ebates and grab your $10 bonus now
How to save money on clothes and dresses ( don't miss it )
3. Save on home loans
Shop for home loans. And go with the lowest interest rate. Sometimes you have to pay for other services even if you get lower interest rates. It is better to pay attention to all the aspects of home loans.
Home Insurance
Shop for insurance on the home. Go to different insuring agencies and pick the one which will give you the best deal. Sometimes insurance is costly and the extra benefits for which they charge us are not required.
You can really save on home insurance if you shop for it with saving mindset. We have a very good plan from our mortgage provider which covers a lot of things. When I compared it to others, I felt it is much cheaper than others.
4. Negotiate better interest rates
Talk to financial institutions you are a customer with for any reduction in interest rates as this could save you some money. Do your homework and give them a call and tell them that you think that the interest rate you are paying is a lot higher than you should pay.
Ask for a lower interest rate if they refuse, talk to their managers or if nothing happens, ask for the reason.
If they tell you that your credit score is not good enough, you should try to improve that and then try again. Or try after your situation improves after some time.
5. Save on utilities
It is too important to save on utility bills. Prices for electricity, gas and water have skyrocketed. It is important to pay attention while using these. Never keep your lights on. Always keep your plugs out of sockets while not in use. Make it a habit to check lights or plugs and switch them off while going out.
Never keep microwave, laptop, TV sets and other gadgets on while not in use. It feels like very little savings but will add up to big savings in a year. Always check for switched on plugs while going out.
Simple and actionable tips to save money on Electricity
Save on water
Yes, water is costly too. It is becoming a scarce commodity and is required for life. So instead of wasting it without thinking, save it. Water-saving will save the earth as well as money. Do your laundry once a week. Don't throw your clothes in the laundry bag if it can be worn again.
Take a two-minute shower. I have seen my mother how fast she is while having a shower. I would see her going and then coming just in few minutes. Sometimes I have to ask her whether she has taken a shower or have to go yet. So one more money-saving tactic which I learned from her.
Save on gas bills
Use gas conservatively. Cook in bulk, and if your heating system is on gas, keep the thermostat lower and keep your house insulated properly.
How to save money on gas bills for sure
6. Start earning more to get out of debt when you are broke
This is the most crucial step if you are in a very tight financial position. The Internet has made it possible to earn some money as a side hustle even if you don't want to go out to work more. Start doing surveys because it is really easy to make some money. And if you are on a tight budget, earning extra money gives you some money to make extra money. I am building my emergency fund from the extra money I get from surveys.
Survey Junkie: I personally use Survey Junkie to make some money in free time. It is easy to find high paying surveys at Survey Junkie and you can make good money as a side income from the comfort of your home. You can redeem the points as money or as free gifts.
⭐ Sign up for Survey junkie and start earning money right away
7. Buy used things
Sometimes we don't feel comfortable with used things. But I have seen some people who save a lot on used things. Especially furniture, cars, and gadgets. I myself bought a refurbished hp Elite book in 350 dollars when my old laptop broke. And believe me, I am more than happy with this decision.
Otherwise, I had to shell out maybe about 2000 dollars. And it is working nicely. I am having this for 2 years. Even if it will break now, I will not have any remorse or regret. My earlier PC stopped working after some time.
Cars are expensive too and will drain your wallet but sometimes you can get a very good deal if you pay attention.
8. Pay your credit cards
Credit cards are so enticing that if you fall for it, it will drain your money and you will not even notice. Only your account would be empty. The best practice is to avoid credit cards on each and every cost. If you have them either keep them on the safe place or if you use them wisely.
Never take the money out of the credit card account, it costs a lot. If you want to use it use only for spending and pay them on a weekly basis. I learned this from my broker.
He told us that he pays his credit card every Friday night. He said that he checks the spending from credit card weekly and pay it on a regular basis. This is a good strategy.
12 tips to pay off your credit cards
9. Health Insurance
Even if you have private health insurance, it is good to go to public hospitals. Private hospitals will leave with you huge amounts of money even after payments from insurance companies.
10. Watch movies at home
Instead of going out for watching movies, it is better to watch them at home. If you go out for a movie, it costs you nearly 60 dollars for 2 people. ( Just an estimate according to my city) on weekends. Either watch it on weekdays.
Tickets cost less on weekdays. And go after having a meal. You will save money on popcorn or cold drinks. Take water with you and you will save a lot.
I didn't watch any movie in the theatre for a very long time but I didn't miss it.
11. Make your coffee at home
It is better to make your coffee at home. Coffee is costly. If you will buy a small cup of coffee every day, it will cost you around 2.50 dollars daily ( an estimate)and if you buy 20 cups in a month, it will turn out to be 50 dollars and 600 dollars a year. A lot of money. At home, your coffee will not be this costly.
12. Cook at home
Cooking home meals is healthy and also cost-effective. Think about this way how restaurant owners have to make money after shelling out the salaries of all the staff.
Customers have to pay for all this. The best strategy is, don't go out often and instead of buying lunch every day from outside, take homemade lunch with you.
9 actionable hacks to save on groceries each month
13. Sell your extra stuff
Sell your extra stuff either on garage sales or on websites like eBay or Gumtree. Gumtree is good for local selling. One of my friends recently sold a toy car which she got as a present on her daughters birthday.
She got 2 same gifts. She sold one. It was totally new and sold at a reduced price from the store. It was an expensive toy and she made good money.
14. Dream about saving
YES, dream about saving. Have savings always in your mind. Make it your passion along with your other passions. You spend a lot of waking time earning money. Either in the jobs which you don't like or you spend time growing your small business. It is best to save money than giving to somebody buying things which you will never use.
Having hard-earned money with you or investing in something which is risk-free and gives return is the best practice. Once you will make saving money your dream and will be into the habit of saving money, your life will be better. Because when you have saved money you always have a sense of security and peace inside.
15. Make a saving attitude
This is the most important. Because if you will not change your attitude about money, it will be very difficult to save. When I think about my parents, I get the picture. My father was never into money-saving. But my mother saved each and every penny she could.
I never saw a lot of stuff which is not required at home. She never bought too many clothes or other things which are not required. Though they provided us with the best education.
Their whole life my father was a sole earner. Also, he had a spending attitude. In spite of this, my mother was able to save money for the house, they bought a property. This happened due to her saving attitude.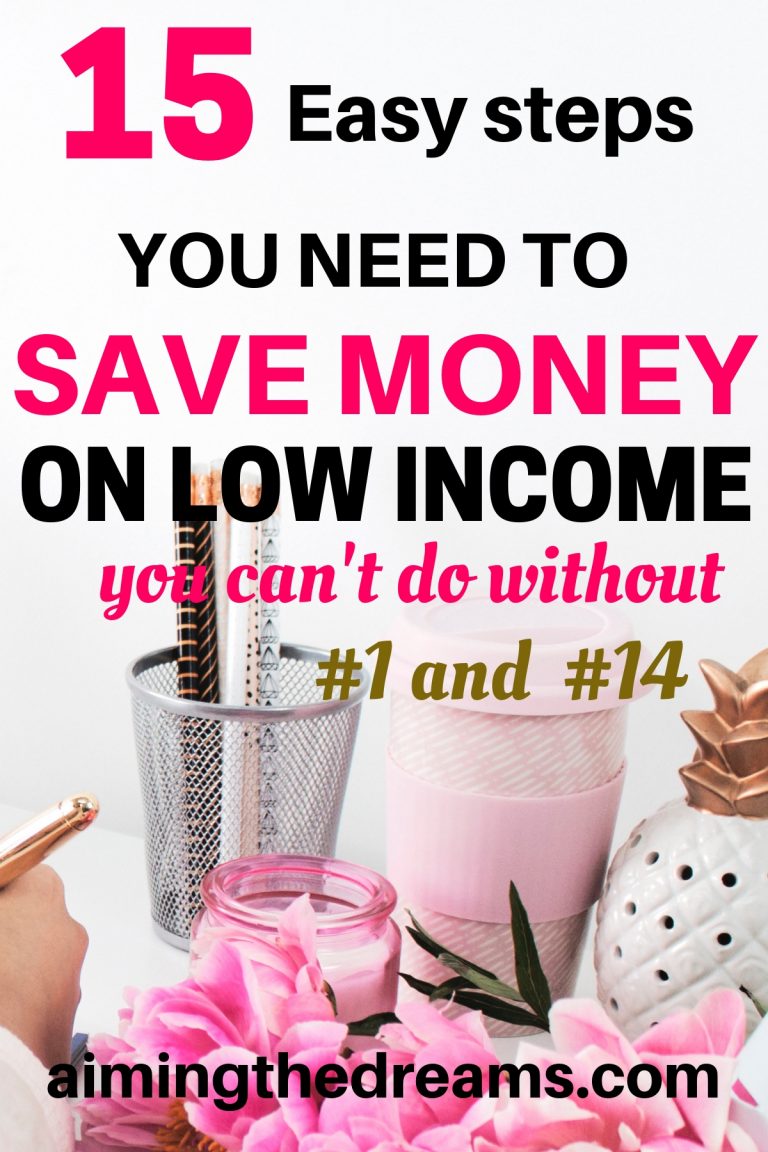 Points to remember
Open a saving account
Save on utilities
Sell your clutter
Dream of saving money
Have a money-saving attitude
Don't keep credit cards or pay on time
Save on home loans and home insurance
If you save your money and have some tricks please share them in comments. I will be very happy to know.
A tiny request
Please share this post if you like it. I will be really thankful to you for this.
📌 Do you like my post? Don't forget to follow me on Pinterest 🙂