Cashback sites and apps in Australia to get money back on your shopping
Disclaimer: Some of the links on this post are affiliate links means I may earn some commission at no extra cost to you but will help me in recovering some of the costs of running this website. Read full disclosure here.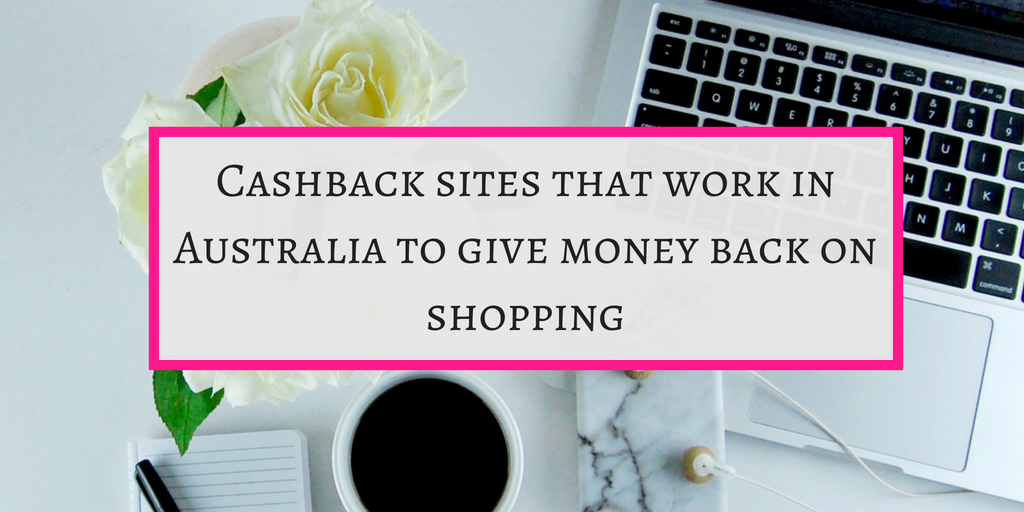 Hey beautiful
There are some cashback sites and apps in Australia to save money on your shopping. It feels so good to pocket free money right. So here comes the magic of cashback sites.
These sites and apps will not make you rich but few dollars here and a few dollars there will add up to a good amount of money. I am a very big fan of small savings.
I just love the thrill of saving something while that money could have gone. There are so many sites in America to use. But we Australians don't have that many options to choose from. But fortunately, we have a few cashback sites now which we can use to get cashback from shopping sites.
Related
How cashback sites work
These sites and apps work on the referral system. They refer customers to retailers and in return retailers pay them commission. When you buy through these cashback sites and apps, they pay back some money from their commission.
Cashback sites that work in Australia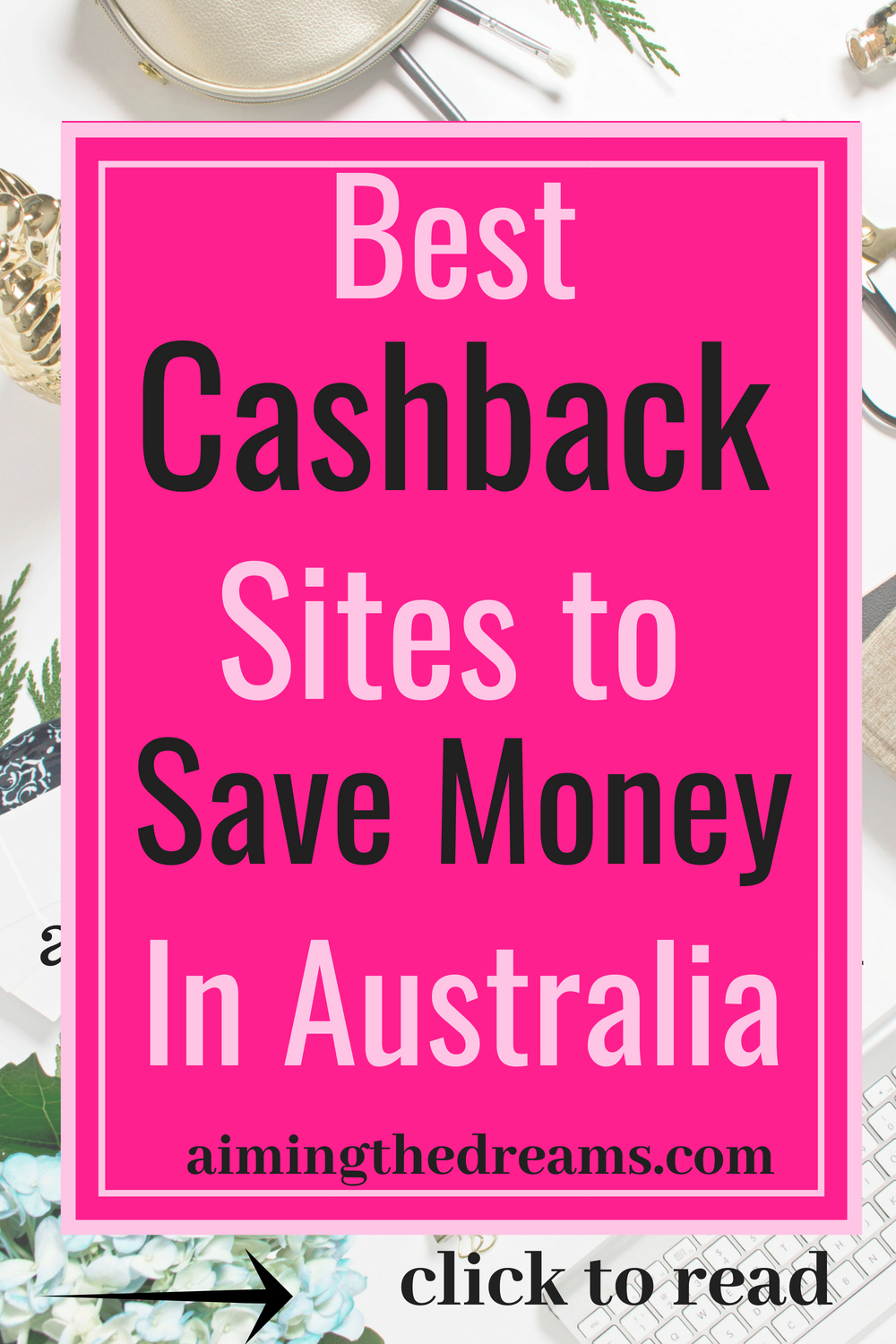 Cashrewards is a leading cashback site for  Australians. It is legitimate and has hundreds of retailers where you can save some money on your shopping.  There are some of the leading retailers listed on cash rewards.  You can also find a lot of coupons, deals and offers on Cashrewards
You can find almost every kind of retailer listed there. Website is easy to navigate easily to navigate and has a very attractive homepage. Here are some of the retailers listed on the website.
 Fashion and clothing

:
This one is my absolute favourite. Cashrewards has a good list of clothing stores such as Asos, Ray-ban, the iconic, Ally fashion, Myer, Cotton & co, Bonds, Adorne and many more to choose from.
Food & Drink :
Marley Spoon, Hello Fresh, Foodora, Menulog, Taste buds, Boozebud, adrenaline, adagio teas, blockers & pony, BWS, Dan Murphy, Naturally sweet and many more.
Home & style :
Adairs, adrift, Amazon, eBay, Aliexpress, Bedding inn, Bed Bat n table, Betta home living,  cookware brands and many more to choose from.
Travel and holidays
Acor hotels, airlines and flights, Airbnb, All clear travel insurance, aloft hotels, Amara hotels, Anantara hotels – resorts- spas, Angus & Robertson book world, amazon.com.au, Avani hotels & resorts etc. There are more options. Read here to check your self and plan your holidays.
Technology and business
Ali baba cloud, Alienware, amaysim, Ali express, Appliances online, BuyMac.com.au, Autodesk and the list is long.
There are many more categories where you can make a purchase and get cashback. Cashrewards always have some great deals and coupons to use while shopping on specific brands. Featured offers make it easy to pick the offers if you are interested in making a purchase and save some money.
Referral program
Not only this, but cash rewards have one of the very lucrative refer a friend program. You can refer your friend and increase your earnings. You get paid when somebody signs up through your link and makes a purchase. It is a win-win situation for both friends. enjoy your shopping with Cashrewards and save money.
2.Cashback with  Shopback
Shopback is here in Australia. It is a Singapore based company which has started its operations here in Australia. It is also a cashback site and one thing to note is that it also has an app. Cash rewards don't have an app yet but ShopBack has got an app.
Shopback also has many stores listed.  It has got a very attractive interface and you can see many deals and coupons on their homepage. They have a store for almost everything. Stores are divided into different categories and
Groceries
Woolworth, Foodora, Marley spoon, hello fresh, harris farm market, Paleo hero,
Automotive
eBay, AliExpress, Bang good.com, Europcar, Catch, AVIS, auto Europe, Drive my car, supercheap auto,
Fashion
ASOS, The iconic, Davis Jones, Nile, Cotton on Sephora, Cotton on, Princess poly, Forever new, guess, esprit, and lot more.
Home and living
AliExpress, eBay,  Etsy, Luxo Living, spotlight, Kikki. K, freedom, Zanui, BROSA and many more stores to choose from and make a beautiful purchase.
Check your self the stores available from which you can choose your favourites having a deal. Sign up and start saving money on your shopping.
One more addition to cashback sites where Australians can earn some money back is Cashback club. This site also has leading stores in its list of stores. It has got minimal and easy to navigate interface. Categories are shown on the home page and it has got Shopping, fashion, insurance, real estate, home loans and many more categories.
Here are some retailers listed on cashback club
Clothing and fashion
ASOS, Marks & Spencer, Surf stitch, Graysonline, Review, Kathmandu, Ennia lingerie Australia, Beginning Boutique and many more stores to give you an enjoyable shopping experience.
Home
Appliances Online Australia, zanui.com.au, Each buyer, Wayfair Australia, LivingStyles.com.au, etc.
Travel & Accommodation
Expedia, BYOjet, Living Social, Travel factory, Hotels.com, AVIS Australia, Budget car & truck rentals, Sea world resorts, UNA hotels and many more.
Insurance
Life insurance
Income protection
Car insurance
Pet insurance
Cashback club acts as an agent if you go through this site for your insurance and it will give you some cash back from its agent commission. So you don't need to change the policy, cashback acts as your new agent. And it will pay you some cash back.
Travel insurance:  Expedia, Priceline Pharmacy ( it has new deals on travel insurance ), travel factory, world care travel insurance and many more.
These are the cashback sites which have good deals for Australians to save some money on purchases. Shopping becomes fun when you get some money back.
Related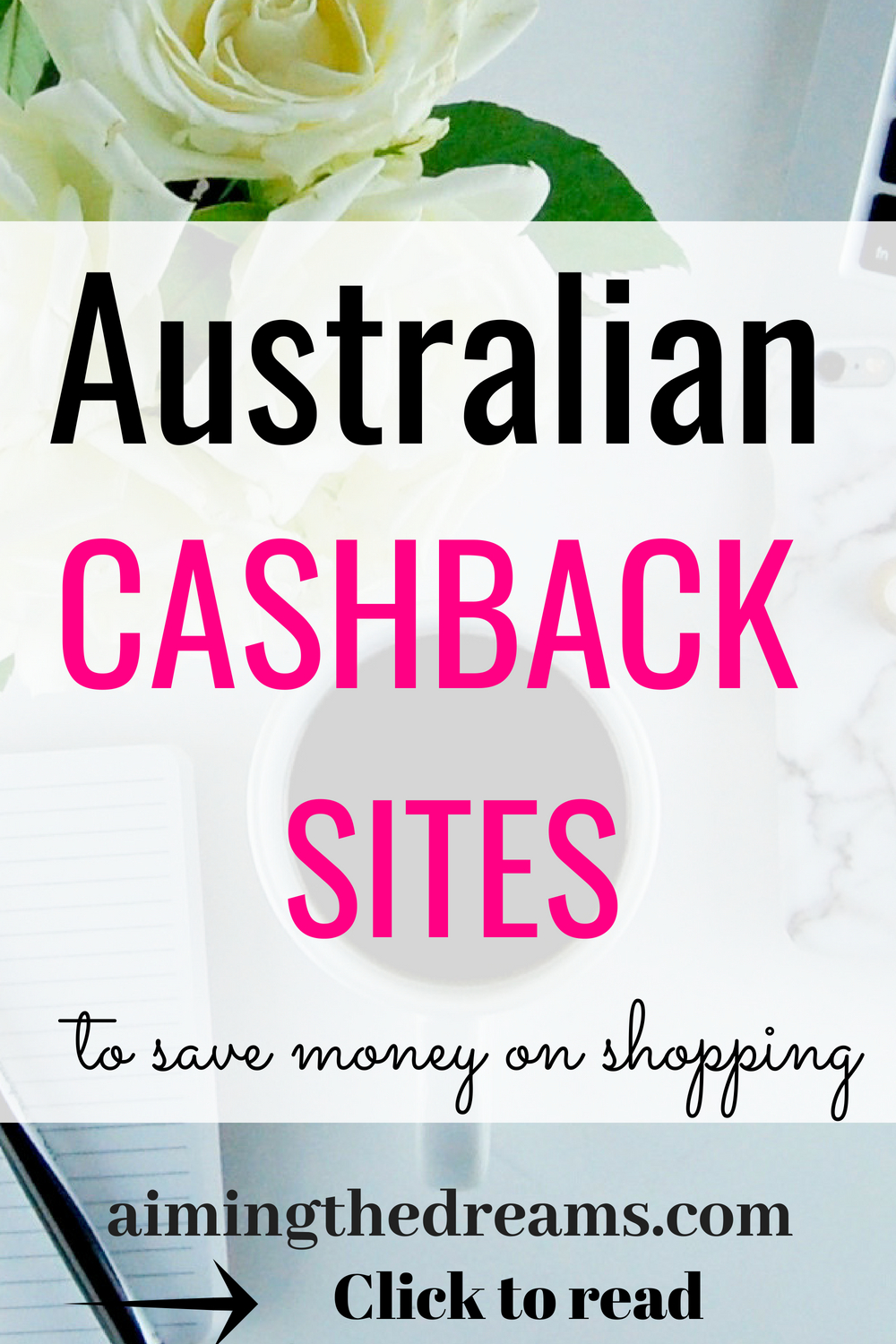 Happy shopping and saving.