Hello, my friend, it is possible to make money as an internet researcher. Before starting to learn what the internet can do for us, I really didn't knew all this. Many people are glued to the internet and love to search for everything and love to read many types of books or magazines. If you find yourself to be a storehouse of information, this can be a work from home job for you.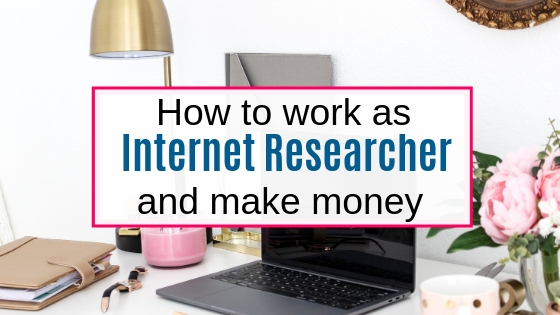 ---
If you want to make money now, start doing surveys. It is a good way to supplement your income instantly.
I like this survey site because they provide a huge amount of surveys. There is always a survey waiting to be completed. More survey opportunities mean more chances to earn points.
You can sign up with Survey Junkie now and start making money
---
Who need researchers to do the work?
Now the question is why somebody will pay you for searching the internet ? Can't they do it themselves? Possibly because they don't have time to do so or they just don't have that patience required for spending too much time getting the correct answer.
Finding data and facts based answers is more complicated than finding answers on Wikipedia. This is where an internet based researcher comes to rescue.
Ziprecruiter sites that the average annual salary for Internet researcher working from home is around $60123. 
There are many ways to make money as an Internet researcher. Most of us daily do some kind of search on the internet. But structuring this research and doing a search for particular tasks can make you money. Here are some of the ways to make money as an Internet Researcher
Answer questions posted on sites
Extract information from the web for clients
If you are interested in making money along with your full-time job or you want to start some side hustle to break the 9 – 5 routine, here are some posts to read. You may find some ideas to start working along with your job or if you are staying at home for any reason.
13 genuine online jobs that pay  $20/hr or more
11 online business ideas you can start with no money
Best apps and survey sites that pay for referring people.
15 passive income ideas to make money while sleeping
18 home based business ideas to start with very low budget
If you are serious and want to  make money as internet researcher, you can look for opportunities here
1. Clarity
Here is what their Clarity  website says:
How much should you charge: Rates vary but a 30 minutes call can fetch you $50. It comes out to be $1.60/minute.
Clients will call you and you have to answer their questions.
How does it work: Create a profile through Linkedin and connect your paypal account, set your rates and expertise and wait for your call.
This is how it is explained on their website.
Check here for more information on  Clarity
2. Experts123
Here at Expert123 you can answer questions or you can write articles. But the pay is not guaranteed. For the base level articles, you have to get decent traffic to make money. You must apply for the Expert Contributor position to get a revenue share. Your earnings depend on how much your article makes for the site.
Check here for more information
3. Just answer
At just Answer, if you get accepted, you have to answer the question when a client asks a question in your provided time. If you answer, you have to split your earning with just answer.
4.  Presto experts
 Presto experts hire professionals and tutors. They connect you with the clients through email, chat or phone and you can answer the way you want. You can also become a tutor on presto experts. They have a lot of categories and see if you can fit into their categories.
Check yourself for opportunities
5. 10EQS
If you get accepted to 10EQS , you will be assigned tasks according to your profile and professional details and your specific field of knowledge. To work with this company, you should have extensive practical experience with your subject matter. If you get hired, you will have opportunities to work in live projects. Your skills are matched with the questions posted and you have to provide 5+ links to the sources and provide the answer. They pay via Paypal, Payoneer prepaid Mastercard, or bank transfer.
6. Maven
Maven has it all for everybody. I love how they say, everybody knows something. They have experts to answer from every field of life. They have people from CEO's to high school graduates to answer their questions.
If you love to research and give answers, you can sign up here. You can set your own consulting rates and answer questions based on your expertise.
7. Sentinel data retrieval
Sentinel data retrieval is a court research company. This company hire qualified, accurate, reliable court researchers as well as court retrievers.  You may work from home online and sometimes you have to go to the courthouse to retrieve documents.
8. IT Boss Research
IT Boss Research is a company that looks for independent contractors for clients. This company is in the market since 1991 and is a trusted company.
Pay for beginners is around $10 to $15 per hour but increases with the experience and you can make around $25/ hour.
9. Article One Partners
Article One Partners need you to have expert knowledge in at least one subject area. They hire contractors for doing research for businesses for intellectual property.
Their search solutions include novelty, validity, freedom to operate, landscape, technology tracking alerts, evidence of use and more. In simple words, this company helps in patenting and inventions.
10. AnimalZ
Animalz is a company which provide remote work to Content Market Researchers. As a content market researcher, you will be responsible for researching information for a winning content marketing strategy for clients.
They need Content Managers who are passionate about research and writing. Your writing should be clear, concise, and organised. On top of that, you should be very good at multitasking, organised and have sound knowledge of SEO.
11. Fancy hands
Fancy hands is a team of US-based Virtual Assistants to do a lot of different tasks. This includes web research, finding solutions for particular questions for clients.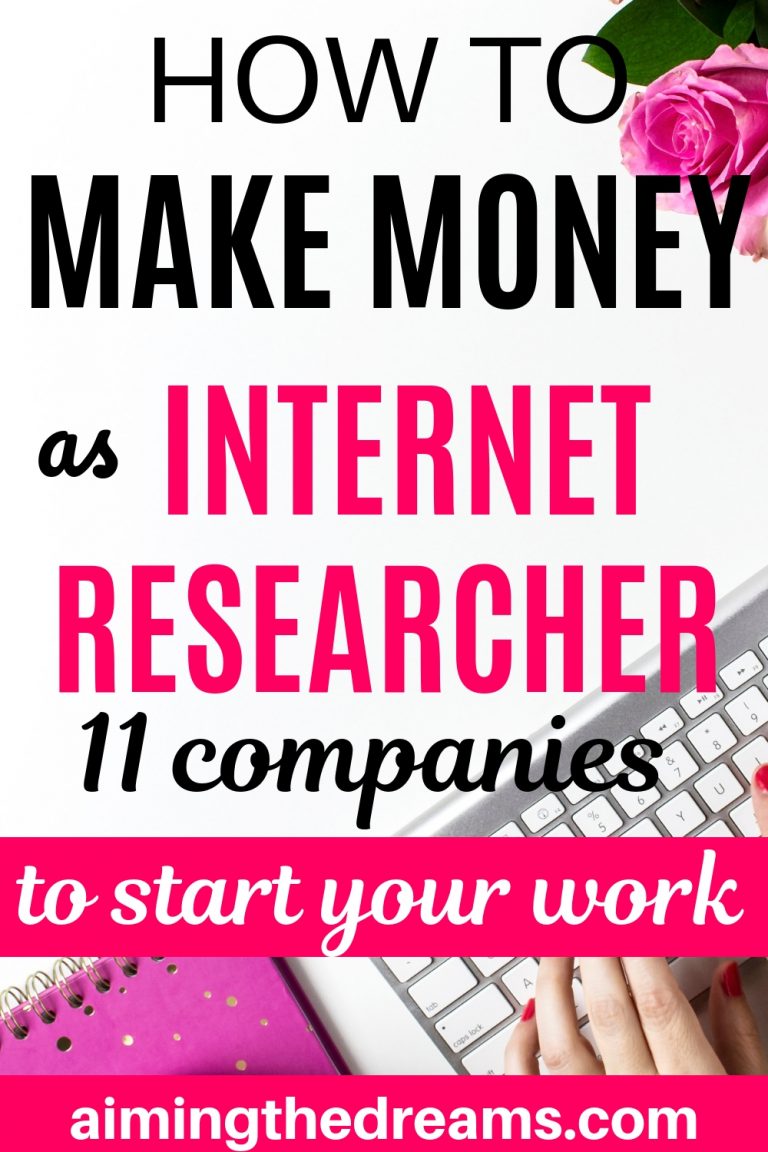 A tiny request
If you like this post, please share. I will be really thankful to you for this. It may help somebody find their side gig to earn some extra income.
⭐I hope you like my post and don't forget to follow me on Pinterest ?