Everyone loves to work on side jobs to earn $50,000 a year from home. And it is really nice to earn this income from side hustles. I am also working towards reaching this goal. I am nowhere near this goal but I am climbing step by step each day. Let us see when this happen. But in the meantime, I want to share some ideas which you can try to earn a full-time income working from home.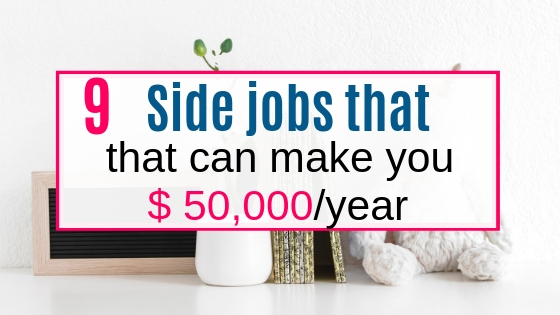 Disclosure: This post contains affiliate links which means I may earn some commission if you sign up through my link at no extra cost to you. For full disclosure, read here.
Not all side jobs are created equal. Some can be scaled to earn a full-time income. Keeping this in mind, you should always choose those work ideas which can become a full-fledged business.
15 passive income ideas to make money while sleeping
18 home based business ideas to start with very low budget
I am also a huge fan of getting cash back from cashback sites like Ebates.
Sign up with Ebates and get your bonus of $10
I am trying to build some streams of income one by one. Let us see where I will be in a few months. I found that some of these ideas are really good to earn a full-time income.
If you feel like you fit into one or more of these roles, don't wait too much. Just start working. You never know, the kind of success you can have from your side hustles.
9 side jobs to earn $50,000 a year are great for stay at home parents or students
1. Become a proofreader
If you have an eye for detail and pick small errors in writing, then this opportunity can change how you work. I mean you can put your those picking skills to work and earn money. If you are seriously considering to start your proofreading business then This course from Caitlyn of ProofreadAnywhere is for you.
General Practice and theory is a comprehensive course which is designed to teach how to become a proofreader. It will help you in gaining all the necessary skills required to make proofreading business a success. It is a comprehensive and in-depth course which has helped its graduates in earning good money.
For full details, check here and decide if this course fits your expectations.
2. Start working as an Online English tutor
Tutoring has come a long way from being physically present at the teaching place to Virtual tutoring. If you have expertise in any subject, you can become an online tutor. Some of the online companies hire teaches expert in many subjects.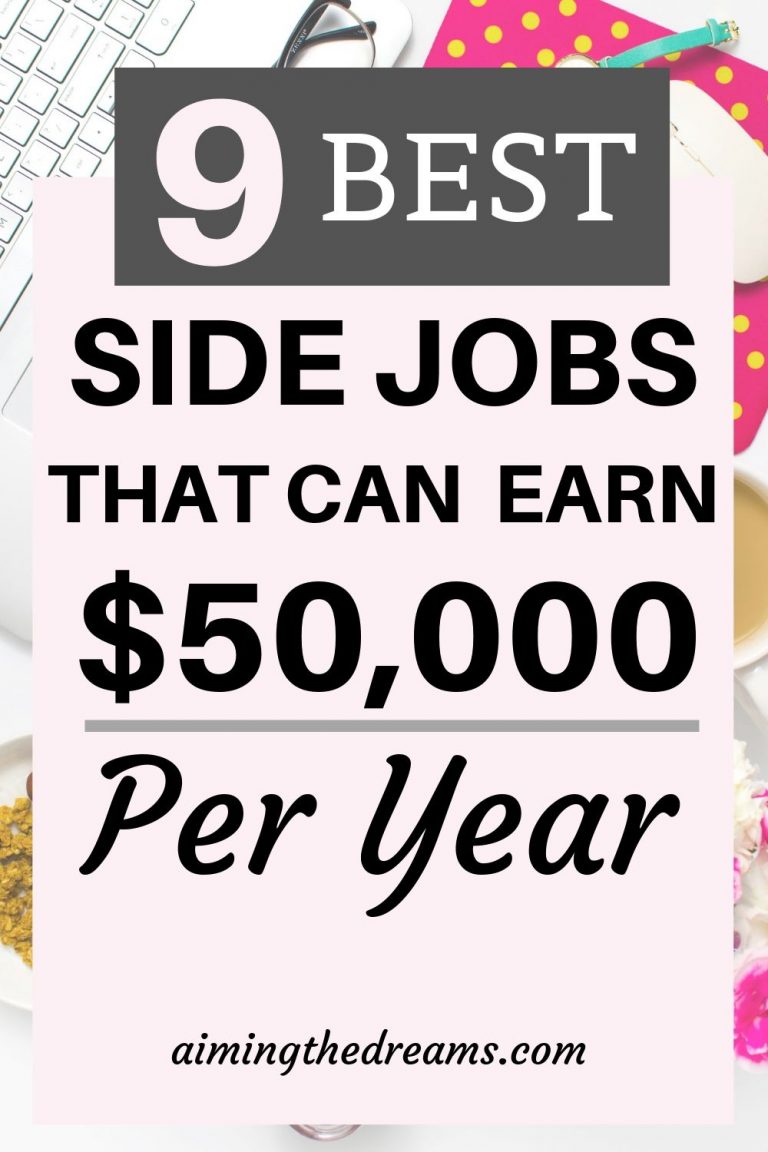 TutorMe: You can check yourself if the category of your expertise is listed here.
TutorVista: They have mentioned that they are hiring tutors for Maths, Physics, Chemistry, Biology, English and Statistics streams. If this matches your skills, you can start tutoring now.
If you don't have expertise in other subjects but are a native English speaker with a graduate degree, you can teach English online to international students.
Work as an English language tutor
VIPKID is an online tutoring site which needs you to be fluent in English. The there curriculum is based on US common core state standards. You get paid for the amount of time you put and the classes you take.
Qkids is for young Chinese English learners. Here you teach English to young kids from china. You can teach from the US or Canada. You need to be a native English speaker to become a tutor with QKids. Qkids pay a base rate of 8 USD per lesson.
If you like to interact with people and make money, then this place is for you. You get paid around 10.20 dollars per hour. You can work from anywhere in the world. And you can set your own schedule.
3. Work as marketing consultant
Working as a marketing consultant doesn't require you to have a degree but you need 3-5 years of experience. The best part is you can work remotely from anywhere.
Marketing consultants manage digital marketing and create sales funnels, email campaigns, assist in ongoing marketing campaigns.
Also, they produce reports and presentations required for campaigns. If you have some experience in marketing, you can start by working independently from home through consulting companies or individuals.
4. Start Amazon Business
Selling online on Amazon can become a profitable side business. There may be some difficulties and it is not easy to succeed, but this business model can be scaled to a full-fledged business.
There are many Amazon sellers which scaled their side hustles from 0- $50,000 in few months time.
Here is a 7 day free email course for you to learn basics of Amazon business. Jessica from selling family has sold on Amazon and made 100,000 dollars in her first year.
4. Become a Scopist
Before stumbling on online work, I never knew what a Scopist is. It can be a lucrative work from home career even when most of us don't know that it exists.
Scopist: A scopist is a person who transcribes and edit reports for court reporters. Court reporters take down the proceedings on steno machines. From there they are transferred to computers to translate into English. A scopist make it sure that the steno language is translated to be as accurate as possible.
Learn more about becoming a Scopist here.
Scopist can earn anywhere from 30,000 to 50,000 dollars a year ?
5. Become a Bookkeeper
A bookkeeper can earn a full-time income working from home. Bureau of Labour Statics states that a bookkeeper earns a median salary of $49,000/year. If you want to have a full-time income-producing work from home opportunity, then working as a bookkeeper can be for you.
If you are serious about starting a bookkeeping business, you can learn bookkeeping here.
6. Work as Transcriber
Transcription: Transcription in linguistic sense is the art of listening to speech and converting it into written form.If you want to make money by transcribing then Transcribe Anywhere have the courses for you. Either you can take a course in
General Transcription: Theory & Practice™
Legal Transcription: Theory & Practice™
Janet has designed a free 7 day course to know if you can really learn and this transcription work is for you. Janet has put together very informational blog post 8 tips for beginner to start Transcription work to begin. It will be bit difficult in the beginning but as you get experience and grow your clientele, it can become a good-paying side hustle for you.
7. Drop shipping
Dropshipping if done correctly can earn you full time income working from home. It is the business model where you sell the products but you don't have to keep the inventory.
You market the product, but manufacturer will ship it for you and you don't need to keep any physical products with you.
There are two ways to do this. Through Amazon fulfilment program and having your own Shopify store.
Read more about starting a dropshipping store online
8. Affiliate marketer
Affiliate marketing can make you some serious money in the long run. Michelle from Makingsenseofcents is earning around 50,000 dollars a month from affiliate income alone. Affiliate marketing is a form of marketing where you earn money for referring people to the product and you get paid the commission for the referral. There are many forms of affiliate marketing. You can become an affiliate for a product/course or you can create an affiliate program for your own products or courses. Either way, you will earn money.
Some people make very niche-specific websites with great SEO and start affiliate marketing. If you have started a blog, then earning money with affiliate marketing will be much easier. If you are a beginner and want to learn affiliate marketing then this Affiliate marketing course is really good for you.
9. Technical Writer
Technical writers write about computers, software, transportation engineering and the list is endless. Most of the companies you want to work with require a journalism degree or some technical education.
Sometimes for a specific type of writing, you should have technical education in a specific area like engineering or software.
How to become a technical writer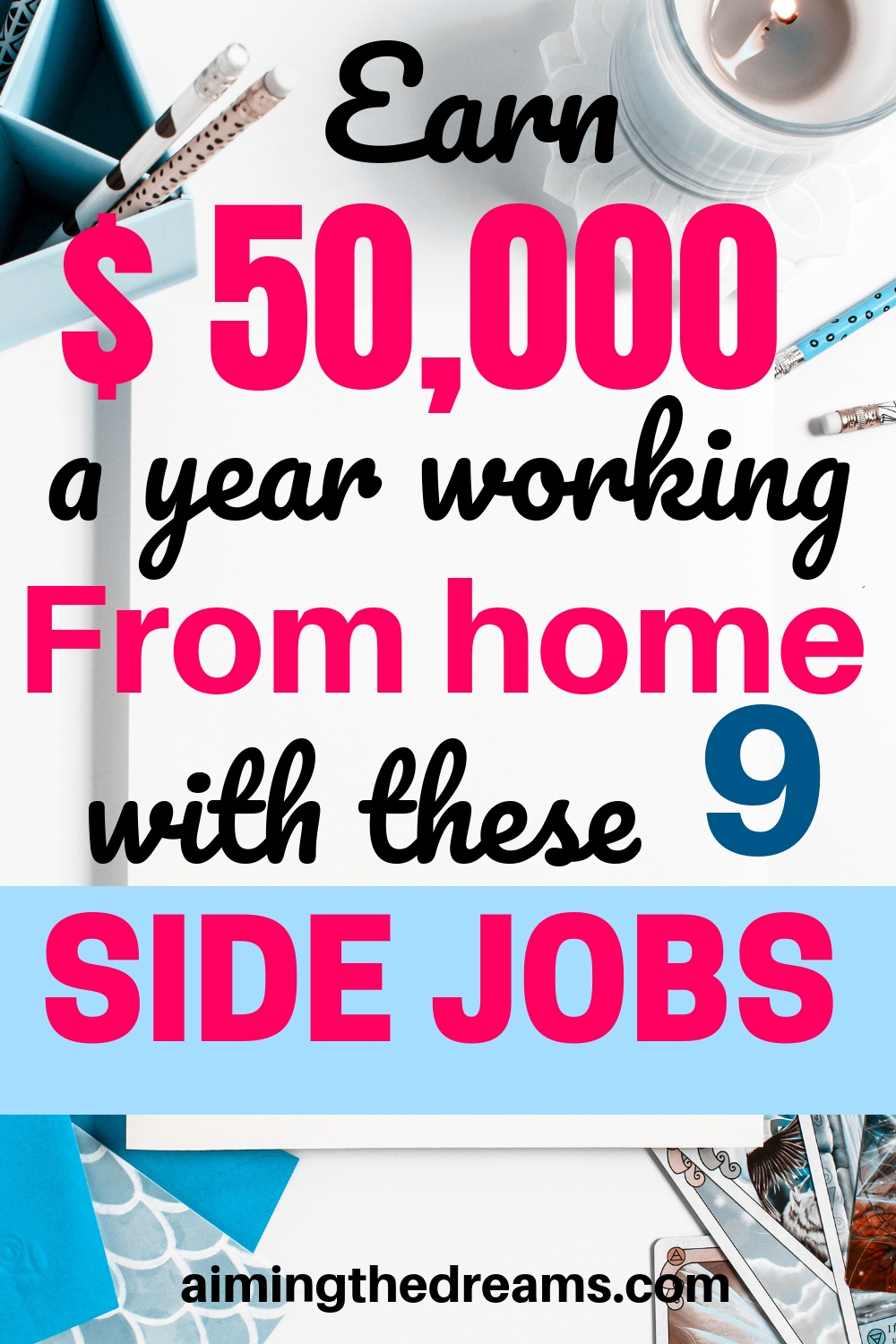 You can read more about earning extra income while staying home. Read these posts
9 best work from home jobs tested to bring steady income
List of side hustles to earn side income
23 money making ideas to grow wealth this year
25 companies that pay to proofread from home
A tiny request
Please share this post if you like it. I will be really thankful from the bottom of my heart. It may help somebody find their side job idea to earn some income.