Pinterest can make a massive difference in the success of your blog and your business. So whether you want to grow your business or blog, Pinterest can be a game-changer for you in your money-making efforts online.
There are many ways to earn money from Pinterest. But the first thing you want is to have an account on Pinterest. It is not necessary to start a blog, but I highly recommend starting a blog.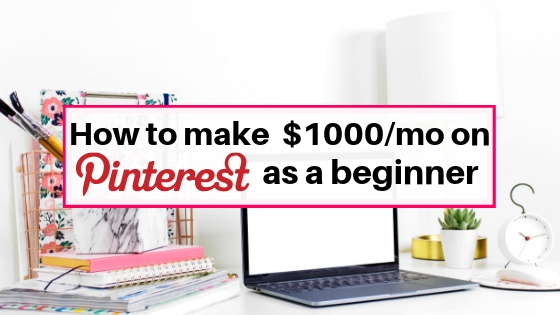 Disclosure: This post contains affiliate links, meaning I may get some commission if you sign up through my link. For full disclosure, please read here.
Writing a blog is a life-changing experience for many people. Successful blogs have allowed bloggers to leave their jobs to travel or stay home with their kids.
I am so happy, and I always have some goal setting for my blog. It can be your best side hustle. An extra  $500 to 1000 a month will help you buy groceries and pay bills right.
♠ If you want to start a blog, start with Siteground hosting. Siteground is a fast and secure hosting service. And you will get excellent customer service.
 Create a Pinterest account to make money on Pinterest  as a beginner
1. Start a blog
You don't need a blog to make money on Pinterest, but it is highly recommended. Driving sales with HOW TO guides and tutorials is much easier. Sometimes, your audience is encountering the same problem as you experienced. Your product may solve their problem, which is easy to explain if you have a blog.
You can write how the specific product solved your problem, and within the blog post, you can link to the product.
I have created a short 7-day email course to start a blog from scratch. Sign up if you want your very own blog
♦ If you want to start a blog, I highly recommend  Siteground for hosting as it is fast and secure. It will let you start your blog at a very low price with fantastic customer care, service, and speed.
You can also sign up for my 7-day Free blogging course here.
2. Create a Pinterest account to make money on Pinterest as a beginner
The very first step is to create an optimized account. When the base is strong, it becomes easy to grow your account further.
I learned the basics from the Pinterest ninja course when I started my Pinterest account. It is a great course that can help you create an excellent account. During this period, you feel like Megan Johnson of Lovefamilylife is teaching every step so clearly and precisely.
♦ Check how this course, 'Pinterest Ninja', can help you get your Pinterest account set up the right way to start earning some money.
3.  Create beautiful graphics and boards
Creating beautiful graphics is key to success on Pinterest. Though many factors will play an essential role in building your Pinterest Presence, creating eye-catching graphics will make a difference. Pinterest is a visual search engine. Beautiful images attract people to click on them. Use Canva to create graphics. It is easy to use and beginner-friendly.
While starting on Pinterest, make at least ten boards and fill them with some of your content. Also, look for other people's content and some viral content.
♦ If you are new to Pinterest and not very good at graphic designing, you can choose to use these templates for your Pinterest account. 
4. Join niche-specific group boards
Though group boards are not considered as lucrative as they used to be, even then, they will help you when you start. You can check on Pinterest which group boards you want to join or look at Pingroupie.com.
Look for niche-specific group boards. Shoot them an email according to the group rules. Don't get disheartened if a few group boards don't accept you. Try with some more.
5. Start Pinning your beautiful content
Now, as your Pinterest account is set up for pinning and you have created some boards, it is time to start pinning. First, pin your pins to niche-specific boards. You can begin pinning manually in the beginning.
Pin each day consistently. Also, make sure to search for keywords for your Pinterest account. You can read more about getting clicks on your pins here.
6. Grow your audience
You don't need massive traffic to make money from affiliate marketing, but a sizeable target audience is required to drive sales.
When you know your readers and the problems they are encountering, you can help them solve their problems by promoting the right product. Also, only promote products that your readers will get value from.
Now, the fun part is how Pinterest can make money.
You can use Pinterest to make money with or without a blog. Both of the strategies work, but creating a blog is always recommended. 
Promoting your blog posts
By using affiliate links on your pins
Promoting your blog posts
By working as a Pinterest strategist
Before starting your affiliate marketing journey, you should know which products you want to promote. You should know
Make a list of the products you are using.
Check if these products can solve the problems your readers are having
Do these products have affiliate programs?
Apply to these affiliate programs and get affiliate links for the products
♠ If you have a clear idea of what you want to promote, start with your affiliate marketing journey.
If you want to become a pro at Pinterest marketing, learn from this 'Pinterest Ninja' course by Megan from Lovefamilyhealth.com
How to make money on Pinterest as a beginner with affiliate marketing
1. By using affiliate links on your pins
As of now, Pinterest allows affiliate links. And if you know how to use them to make sales, you can earn good money.
Some companies don't allow affiliate links, be careful and check with the specific companies. But I have noticed that making sales from direct links is difficult (though not impossible).
Pins with affiliate links get fewer saves and less distribution in the feed. But, again, blog posts can come to the rescue. The best option is to write and optimize blog posts with affiliate links. Create beautiful graphics(pins), drive traffic to posts, and make affiliate sales.
You can write a post and link to products on your website. Then, when a reader comes to your website, they can click on the link and go to the product website.
Affiliate marketing is great if you don't have your products. You get a commission for making a sale.
If you want to learn affiliate marketing, you can learn it from Michelle of Makingsenseofcents. She has a great course on affiliate marketing. This course is amazing for newbie affiliate marketers.
One essential part of being successful on Pinterest is to be clear about what your audience wants from you. For example, promoting beauty products is not a good idea if they are interested in pet care.
Tip: Only promote products you love or think may help your audience solve their problems.
There are two options for images you want to use for affiliate products
Use the pictures provided by the vendor
Design pins by using your images
If you are using the products, clicking high-quality pics and using them will increase sales. So you can use your images or the images provided by the vendor.
Test your pins and see which ones perform better for your products. And check if the creator of the product owner allows you to use your images. Use multiple pins for a single product.
2. Promote your products
Promoting your products on Pinterest is also a lucrative idea to make money. You can leverage Pinterest to make money and grow your business if you have an Etsy shop, Shopify shop, or any other eCommerce platform.
Again, you can directly link to your products or your blog ( if you have one, along with products ) to make sales. It is said that more people are ready to buy stuff on Pinterest than on any other platform
3. Working as a Pinterest strategist
We all know that Pinterest can do wonders in traffic and business. So, of course, it means companies want to be on Pinterest. But this is a bit complicated when using it for your business.
Here comes the need for somebody familiar with the platform's ins and outs. Then, if you have nailed Pinterest, you can start providing your services to help business owners and bloggers grow their accounts.
There are many terms used,
Pinterest VA
Pinterest Strategist
Social media manager( if you are managing other platforms, too)
In any case, you would get paid to help the business owners grow their business and traffic.
Megan's excellent course from LOVEFAMILYHEALTH can help you learn everything you need to become a Pinterest VA.
4. Driving traffic to your blog
If you are using Pinterest, you can use it to drive traffic to your blog. For example, I am getting most of my traffic from Pinterest, and I started getting around 25000 pageviews immediately after applying the strategies outlined in this course. So, this course has a very effective technique that can help you drive traffic.
I hope these tips will help you earn money by working from home.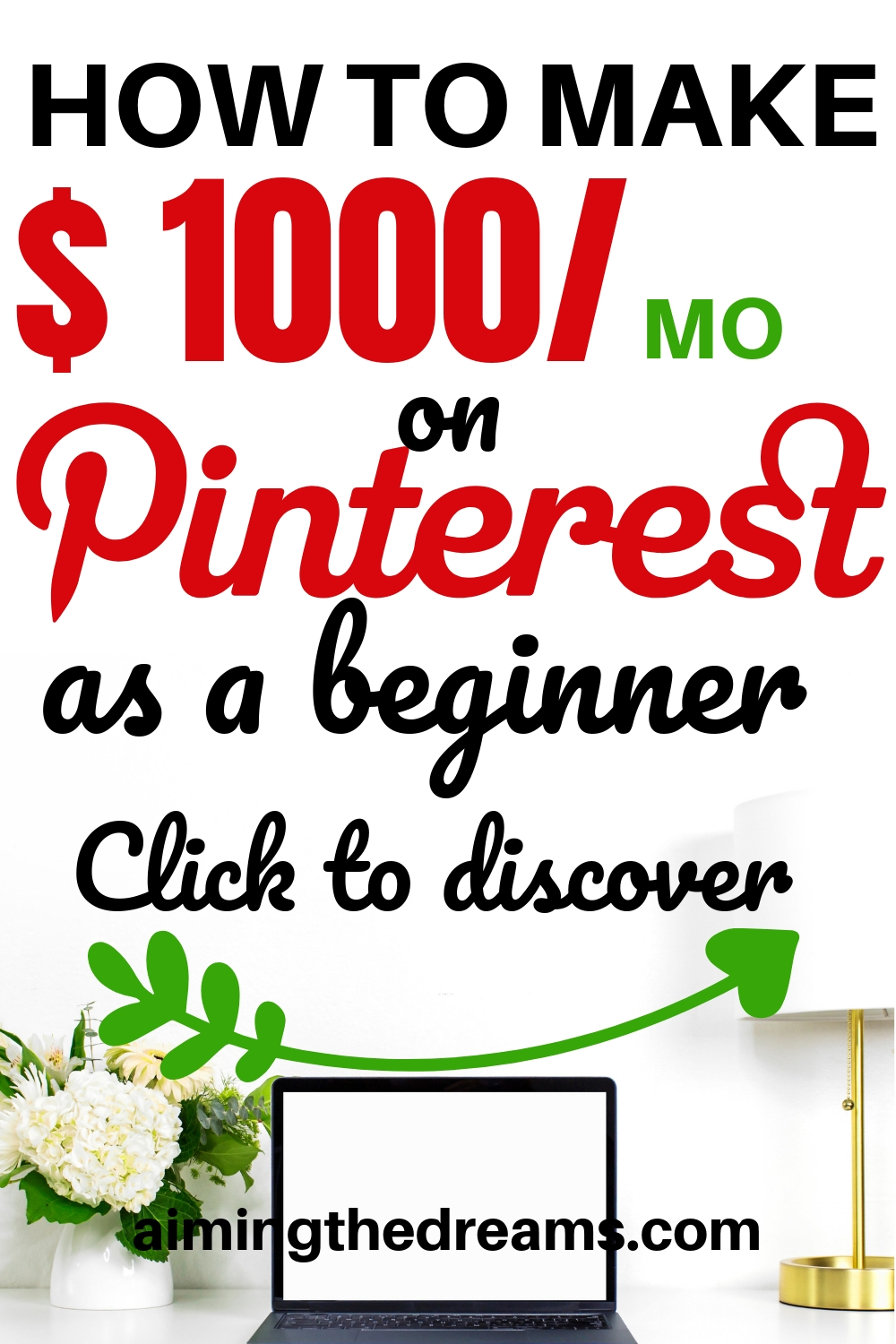 ♦ If you have a blog and need traffic, Pinterest can help you a lot. Start a Pinterest account to grow your blog.
A tiny request
Please share this post if you like. This will help you, as well as me, in growing our online presence.
Inbox Dollars: Sign up with Inbox Dollars now and start making money. You can sign up here and grab your sign-up $5 bonus.
Pinecone Research: Earn money through surveys with Pinecone Research. Sign up now with Pinecone Research to earn extra cash in your spare time.
Rakuten Insights Panel: Start doing surveys in your spare time and earn money. You can get paid through Paypal as well as Amazon Gift card. The minimum threshold is $5. Sign up with Rakuten Insights Panel now and start doing surveys
Survey Junkie: It is the best survey site that provides high-paying surveys. This survey site has a 4⭐rating on Trustpilot. Sign up with Survey Junkie and start making money