Do you want to make money teaching English online? English is a Global language and countries which don't speak English need native English tutors to teach kids. The Internet has made it extremely easy to teach English online which is beneficial to both tutors as well as students.
The best part is you don't need to know any other language. Most of the companies only need native English speakers or you should have high command over English. Most of the companies pay between 15- 25 dollars per hour rate. Though it depends on the company you work with. But it is possible to earn money by teaching English to students from non-English speaking countries.
Learn how to make money teaching English online
This is a lucrative side hustle for people who are native English speakers. There are many online sites which hire English speaking tutors. Some of them want you to have some teaching experience and education and they pay anywhere between 15 to 25 dollars an hour.
Disclaimer: This post contains affiliate links. For full disclosure, read here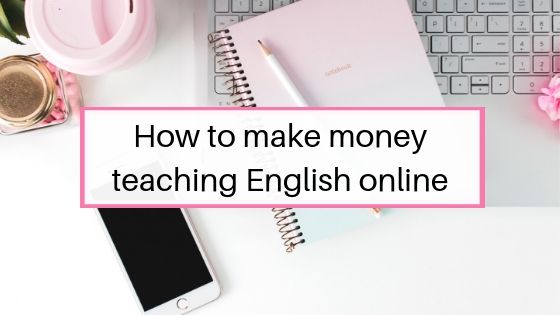 What do you need to do to become an Online English Tutor?
There are some of the requirements for becoming an English teacher. You can check here if you want to teach English online.
Most of the English Tutoring companies need you to have TEFL certification. TEFL simply stands for Teaching English as a Foreign language. Along with being a native speaker, having TEFL certification helps your application to stand out.
The education sector is growing and with the increased use of the internet, people from non-English speaking countries are learning English online.
There are many benefits of teaching English online. Some of them are
You get to set your own hours and can work at your own pace
This is a remote job so can work even if you are travelling
Payrate is good if not great and you get to pay in USD
Minimum hours you need to work
While teaching online, you can choose your own time and schedule but some of the companies require you to work minimum hours in a week. Also, they need to make a minimum contract with them.
For example, you need to work at least 6 hours with QKIDS. Similarly, other companies also have some minimum time specifications.
How much money can you make?
This really depends on your experience and the company you are working with. If you have all the certifications and have some experience in teaching, you can get a good pay rate.
Starters generally get paid at the lower end of pay rate ($10-15/ hr).
With all the certifications and some experience, you can get a good pay rate but if you don't have any experience, your pay rate will be less but you can build from there.
With the experience and with good performance, you can get a good pay rate.
You also need to pay taxes on your income because these companies treat you to be the sole contractor. You have to pay taxes according to your country's law.
Types of equipment required for teaching English online
A working computer where you can work in a quiet place. Some of the companies also provide phone lessons.
High-speed internet connection
Microphone and headset ( noise-cancelling headsets helps a lot )
A webcam
Skype account if the company don't provide their own software
Here are some companies which hire English Tutors to teach kids as well as Adults
VIPKID is an online tutoring site which needs you to be fluent in English. Their curriculum is based on US common core state standards.
You get paid for the amount of time you put and the classes you take. If you work consistently, you can easily make around $2000/month.
Requirements : 
They are strict with their requirements and need native English speakers with an American accent. It is said that they advertise this way to Chinese parents.
It is strange that they will not hire you if you have a British or Australian accent even if you are an American citizen. Don't try to apply if you cannot hide your accent or learn the American accent.
They will not go further with your application if they see that you don't have a neutral American accent. You can learn more about Vipkid requirements here.
You need to be a citizen of  American/ Canada
Have a neutral American accent
Should have a graduate degree
Have some experience with K-12 teaching system
Qkids is for young Chinese English learners. Here you teach English to young kids ( 5-12 years) from china. You can teach from the US or Canada.
You need to be a native English speaker to become a tutor with QKids. Qkids pay a base rate of 8 USD per lesson.
And the lesson is 30 minutes long. You can also get a bonus dollar for completing a lesson and a dollar for your performance.
For having a good performance, you should have a happy smiling face and a bubbly personality to keep kids entertained.
Requirements
You should be a native speaker
You must have a degree or be enrolled in a course
Minimum availability if 6 hours
Have a TEFL certificate ( preferred)
Prior experience with teaching, coaching or any type od tutoring
After you get hired, you will have a teaching contract of 6 months
If you like to interact with people and make money, then this place is for you. You get paid around 10.20 dollars per hour.
You can work from anywhere in the world. And you can set your own schedule. This one is a bit different from other online English tutoring companies because here students from all over the world will sign up and have a conversational video chat with tutors putting their English speaking skills to test.
Requirements
You should be a native English speaker
Should be able to communicate well
You should have a computer, a mic, a headset
A high-speed internet connection
After initial application with Cambly, they will put your computer to test to check if your computer can stream videos.  Their payment system is a bit different from other companies as they pay  $0.17 per minute.
Moreover, they pay in USD through PayPal and if you have made at least $20, you will get paid every week.
Palfish is a mobile app that connects English learners from Chila to tutors all over the world. There are two components of teaching on Palfish – Free talk, where you will be working with adults to improve there conversational skills and the  Official kid's course where you teach  English to young kids.
Palfish requires you to have some kind of teaching certificate like TESOL, TEFL or Teacher's Qualifications certificate.
They pay around 8-9 USD for a 25-minute lesson.
Requirements
TESOL, TEFL or Teacher's qualification certificate
To start teaching English with Samespeak, you should be a native English speaker and at least 16 years of age. They pay $10 for 30 minutes class.
After registration, they do verification as per students demand. If they have surplus teachers, they will take time for verification. They call you a personal coach as it is to supplement the English which students are learning at school
Requirments
You should be a native speaker
Have good conversational skills
Good internet and a computer
SkimaTalk is a company that hire English Tutors to teach English in many parts of the world. Once you sign up there and get approved, potential students will be able to see your profile.
For teaching on Skimatalk, you can use lessons provided by them or you can prepare your own lessons. It works both ways.
After each lesson, the student will rate you not only for your teaching skills but for your punctuality as well as reliability.
They pay once a month through Paypal. You can set your own rates because the company takes a 20% cut from your payment.
Requirements
You should be a native English speaker from Australia, UK, US, Ireland, Newzealand
Should be above 18 years old
Magicears is a platform that connects Chinese children with ESL teachers. To start teaching with Magicears, you should be a native speaker of America or Canada.
They also require you to have a graduate degree. The best part is that they provide some training for their new ESL teachers. Payrate is also good and is around 22-26 USD per hour.
Their application process is similar to VIPKID. It has 1-4 classroom model and each class is 25 minutes long.
Requirements 
A native speaker of Americ or Canada
Graduate degree in any stream
iTutor group hire native English speakers to teach Taiwanese kids and adults. It is a Shanghai-based education group known for its personalised teaching and is a global leader.
They pay around 18-24 USD/hr rate which is quite good. You should be able to teach for a minimum of 10 hours a week. Out of these 10 hours, 4 hours should be on weekends.
Requirements
Native English speakers with a graduate degree
Must have a TESOL or equivalent certificate
Online tutoring jobs are great for stay at home moms, students, travellers or anybody who want to supplement their income.
To make money online, you can also check these posts
11 online business ideas you can start with no money
Best apps and survey sites that pay for referring people.
15 passive income ideas to make money while sleeping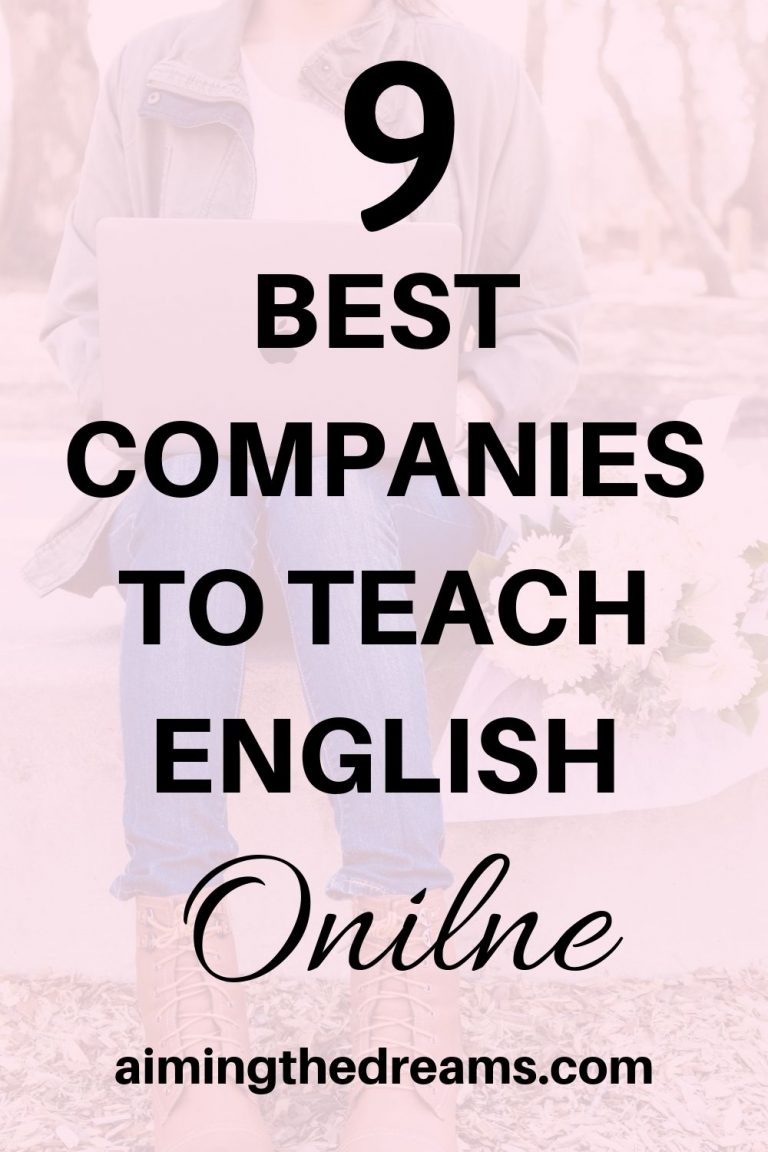 If you like to make money online and haven't started anything, start doing online surveys. They are the easiest way to make some easy money. 
This is one of my favorite survey companies with a 5-star reputation on trust piolet.
You can sign up with Survey Junkie now and start making money.
Swagbucks is another trusted and one of the oldest survey companies that pay money for doing many types of tasks. You can earn points for surveys, watching videos, opening emails, and shopping.
Sign up with Swagbucks now and start earning instantly.
⭐I hope you like my post and don't forget to follow me on Pinterest ?