Is it possible to make money without a job? Of course. There are many people who are earning good money without doing a traditional job. There are always some situations where you cannot opt for a traditional job and that is perfectly fine.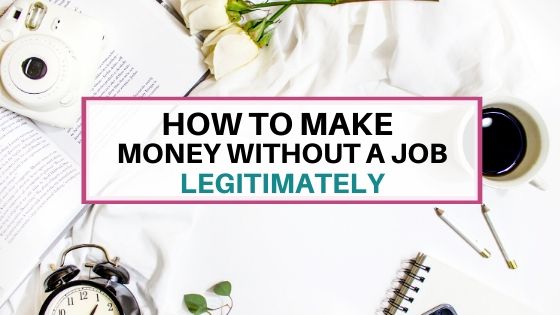 Disclaimer: This post contain affiliate links which means I may get compensated if you sign up through my link. For full disclosure, read here
I never went to a job after my daughter's birth and it was difficult financially as well as that feeling of not doing anything was troubling me. I started this blog to share some of the money-making ideas with people like me who cannot continue their jobs for some reason.
I don't feel the same feeling of worthlessness. Also, this has opened up many doors for me to make money.
Here are some of the best ways to make money without a job
1. Become A Proofreader
If you love reading, have a good command over the English language and love to pinpoint errors, then this job can be for you. You can become a proofreader and work online from anywhere.
You don't need any certification for this but if you want to stand out from the rest of the crowd, then it would be beneficial to learn from this course.
As a proofreader, you will correct any grammatical mistakes, spelling mistakes, sentence structure in the content written by others.
If you want to stand out from the crowd, you can learn it from ProfreadAnywhere course. This is the course created by Cailyn Pyle, a proofreader herself. After working for many years as a proofreader, she designed this course to help others become a proofreader and work from home.
Caitlyn has created this course as well as a free workshop for you to check whether you are cut for this course or not.
You can register for a free class here and check if this side job is for you.
2. Become a Scopist
Before stumbling on online work, I never knew what a Scopist is. It can be a lucrative work from home career even when most of us don't know that it exists.
Scopist: A Scopist is a person who transcribes and edit reports for court reporters. Court reporters take down the proceedings on steno machines. From there they are transferred to computers to translate into English. A Scopist makes it sure that the steno language is translated to be as accurate as possible.
Learn more about becoming a Scopist here.
Scopist can earn anywhere from 30,000 to 50,000 dollars a year
3. Work as Transcriptionist
Transcription: Transcription in linguistic sense is the art of listening to speech and converting it into written form.If you want to make money by transcribing then Transcribe Anywhere have the courses for you. Either you can take a course in
General Transcription: Theory & Practice™
Legal Transcription: Theory & Practice™
Janet has designed a free 7 day course to know if you can really learn and this transcription work is for you. Janet has put together very informational blog post 8 tips for beginner to start Transcription work to begin. It will be a bit difficult in the beginning but as you get experience and grow your clientele, it can become a good-paying side hustle for you.
How to get work as a beginner :
Getting started is the most difficult step in starting any side hustle. To start working as a transcriber you can check these online websites
4. Earn money with Affiliate marketing
Affiliate marketing can make you some serious money in the long run. Michelle from Makingsenseofcents is earning around 50,000 dollars a month from affiliate income alone.
Affiliate Marketing
Affiliate marketing is a form of marketing where you earn money for referring people to the product and you get paid the commission for the referral. There are many forms of affiliate marketing. You can become an affiliate for a product/course or you can create an affiliate program for your own products or courses. Either way, you will earn money.
Most of the bloggers are a good amount of their income from affiliate marketing. Earning money as an affiliate is a skill which can be learned gradually. This course is great for the beginner as well as for intermediate affiliate marketers.
Some people make very niche-specific websites with great SEO and start affiliate marketing. If you have started a blog, then earning money with affiliate marketing will be much easier. If you are a beginner and want to learn affiliate marketing then this Affiliate marketing course is really good for you.
There are many ways to share your affiliate links
In your blog posts
Social media platforms
Email marketing
In your freebies
I mean there are endless ways to make money with affiliate marketing.
How to get started in Affiliate Marketing
Learn the nitty-gritty of affiliate marketing from Making Sense of Affiliate Marketing and start using affiliate links in your blog posts, social media platforms and emails
5. Pinterest Virtual Assistant
The Internet has made it possible to work virtually and make money online. Companies and small businesses hire virtual assistants and social media strategists as they don't have to pay a full-time employee. They contract the virtual assistants and pay for their work. There are many jobs a virtual assistant can do according to their skill.
Working as a Pinterest VA is one of them. If you want to provide specialised Pinterest VA services then you can learn it from this course. As a Pinterest VA, you will be responsible for managing the Pinterest account for your client, create graphics for them and SEO keywords for graphics as well as for boards.
Check here how to become a Pinterest virtual assistant
6. SURVEYS
Surveys are easy to do and you get to pay easily. I must admit that you will never become rich by doing surveys but a few hundred dollars each month helps in building your savings or paying a bill. This is how I earned my first dollar online. Here are some of my favourite sites that pay either in cash or gift cards. You can sign up today and start earning now.
Survey junkie is one of the best sites to make money as it provides a lot of good-paying surveys. Some people say that they get around $50 surveys
Sign up with Survey Junkie here
Pureprofile is one of my favourites go-to site for surveys. There screening out system is very short as compared with other survey sites. And the best part is they pay your money in your bank account. Payment threshold is $25 for bank deposit. You can cash out a maximum $70 in 60 days.
3. SWAGBUCKS: SIGN UP TO GET $5 BONUS
There are many ways to make money with Swagbucks. Here you can collect points with shopping, watching videos and taking polls. You get paid in SB which are Swagbucks points. Then you can redeem them either as gift vouchers or you can get real money through PayPal when you reach 2500 SB. It will fetch you 25 dollars.
7. Be a blogger to earn money without a job
Blogging is not dead. It can become a good source of income if done right and can make money without a job. Many bloggers are earning a full-time income from their blogs. Though it takes real hard work and a lot of time to make money from blogs.
Because millions of blogs are created every day. And you need to stand out from those blogs. But with the right strategy to accomplish blog goals can lead you towards success.
If you are interested in starting a blog, I have created a free blogging email course for you. You can sign up here
8. Search Engine Evaluator
Many people are glued to the internet and love to search for everything and love to read many types of books or magazines. If you find yourself to be a storehouse of information, this can be a work from home job for you.
Finding data and facts based answers is more complicated than finding answers on Wikipedia. This is where an internet-based researcher comes to rescue.
You can read more here about how to earn money as an Internet researcher
9. Invest in real estate
Investing in real estate is a great way to earn money without working in a traditional job. You may be thinking that I don't have that much money to buy a property. There are many ways to invest in real estate
Real estate investments can be of many types, commercial, industrial, residential.
10. Start Investing in dividend stocks
Investing in dividend stocks is one of the best ways to earn money without a job. But most of us feel it be too confusing. I am also one of those people who think stocks to be very risky. There is some risk involved but if you will enter into this arena with some initial knowledge, it will be a lot easy to make money.
The only catch is don't get into stock trading without prior knowledge. Do your homework, become familiar with how it works and then start investing.
11. Sell your stuff
If you think yourself to be a hoarder of items, then this is the time to sell all those items you don't use anymore. You can earn a good amount of money by selling your stuff. There are market places on Facebook where you can list your items with price and specifications.
If someone likes your item, they can contact you and buy what you have offered. Many products like furniture, toys, electronics can be sold at a good price. Second-hand market is booming and people buy this kind of stuff from markets.
12. Rent your spare room
If you have spare rooms in your house then you can rent rooms to international students and can earn anywhere between $500-600 per month. You have to sacrifice a bit of privacy though because the person will be sharing your kitchen and living areas too.
But the money is good, I mean it is like adding an extra income week to your month without doing any work. If you know somebody who is in need of a room, you can easily rent your spare room.
13. Childcare and babysitting
How much you get paid: $20 – 40 an hour
It depends on the time when you can provide your childcare services. If you can provide your services on weekends and evenings, you can charge more.
If you have childcare education, you can start a Family day care too. It will be easy for you to start daycare at home and take care of your children as well. I send my daughter to a family daycare for two days and I was impressed with the idea.
Her educator can easily drop her children to school and pick them on time. Here in Australia, to get started with childcare, you need to have certification s well as working with children license.
14. Start an eCommerce site
Creating an eCommerce site could be your best idea to start if you want to sell physical products. The internet has made it possible to own a store online and sell products from home.
Though it is not as simple as creating a store and selling, it still can be a good side job. A lot of planning goes into this as you have to create a business model that works. To start an eCommerce site, you have to
Search the products you want to sell (niche products do well)
Which platform to use for your store
Create a business plan
Invest some money initially
It is getting competitive day by day but it is still possible to make money with eCommerce store.
You can read more on how to start an eCommerce site here
15. Design and sell Tshirts
If you have ever dreamed of making money by making your own Tshirts, then now is the time to make it a reality.
If you want to start a Tshirt business, Teespring.com is a site where you can design your Tshirts and they will do the rest of your work. Selling Tshirts can be a great idea for your own business.
16. Create Printables
You can create printables to sell. It does require you to have an eye for design and detail. There are many types of printables you can sell.
Budget planners
Meal planners
Checklists
Worksheets
Spreadsheets
Calenders and there are many more categories to create printables.
Check how Sarah Titus from Sarah Titus.com created a million-dollar business selling printables.
17.Create online courses
It is possible to create a course and sell it. If you have some specialised skill which you think that people would love to pay for, you can create an e-course and sell it.
The best part is that you have to create it once. You can update it anytime if you need to make some changes or add something new. The only thing is that it should provide and solve the problem.
18. Design Infographics
Infographics are great for providing information visually. Not only this, they provide information quickly and clearly. Infographics is the word originated by a combination of information and graphics.
You can create graphics by using Canva. It is a great tool and helps you in creating stunning visuals as a beginner. You can sell your infographics at places like Fotolia, Graphic River, istock etc.
19. Make money as a freelance writer
Whenever we talk about how to make money without a job, freelance writing comes into mind and it is really a lucrative idea to work from home. If you can write well and have a knack for putting your ideas into words, then start a freelance writing job. Elna Clain from elnaclain.com is a freelance writer and she has a free email course for budding writers. She has a plethora of free information as well as very good courses for helping you to become a writer.
Freelance writers earn good money. It is a bit difficult in the beginning but with the practice and experience, you can charge good rates for your articles.
If you want to start your freelancing writer career, here is a post which can help you find your first writing gig.
57 places to find freelance writing jobs as a beginner
Earning money without a traditional job is possible. No matter what you do for a living, earning money from these ideas help you create an extra source of income.
Earning more money helps you build your savings, investments and live a happier life ( yes, money can buy happiness to some extent).
20. Social media services
Social media platforms started as fun to interact with families and friends and soon grew to an important marketing component for businesses. Social media is a bit complicated if you want to use it for profits. And businesses feel it be bit complicated and overwhelming. Here comes the need for someone to look after their social media strategies and social media accounts.
If you feel like you have all the skills to work on these platforms and always remain on top with all the algorithm changes, then this can be your business idea to work online.
How to become a social media manager
21. Participate in Market research
Participating in market research can earn you some amount of money because companies like to survey people before launching new products. Most of the time, they provide you with some questionnaires which you have to complete and if you get selected, you have to complete some more tasks.
I recently got a $250 gift card for participating in market research.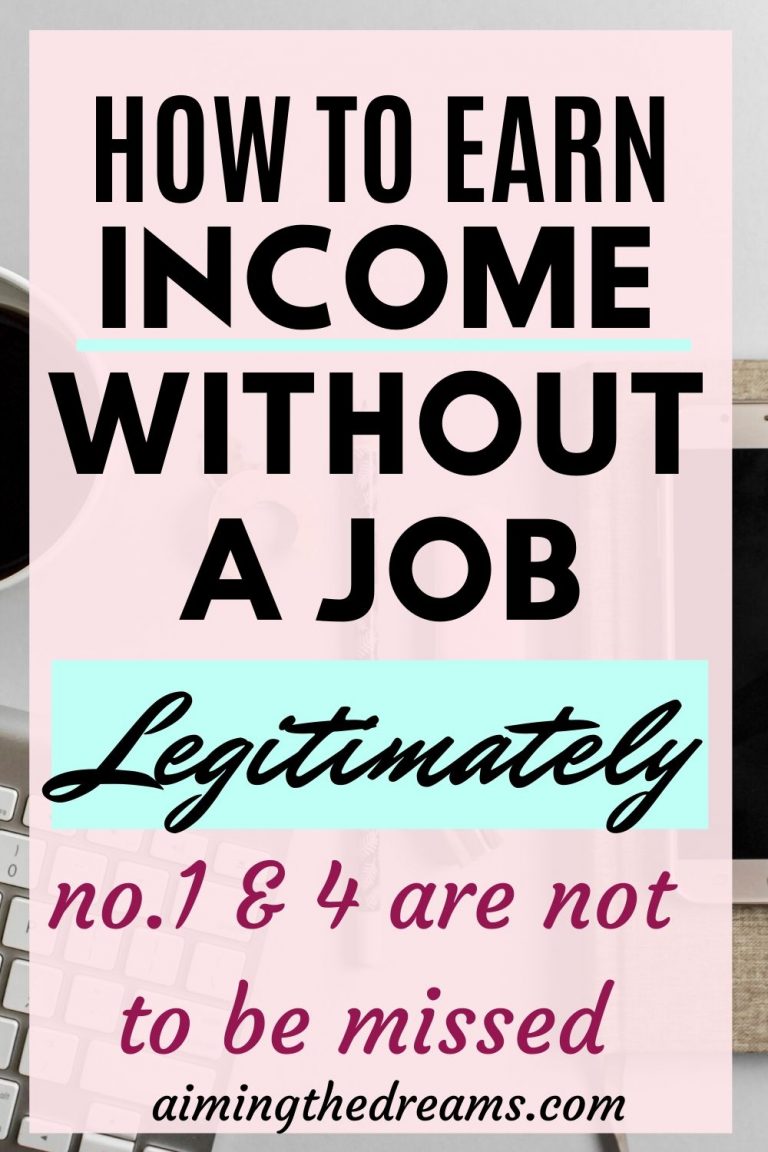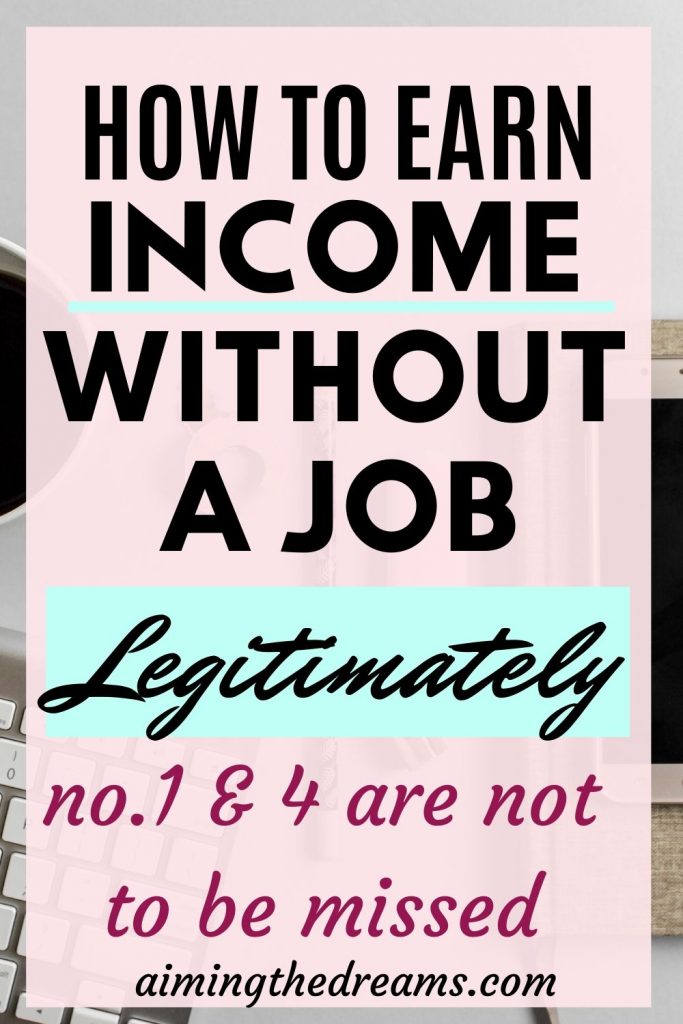 Read More
📌Do you like my post? Don't forget to follow me on Pinterest🙂