To become a proofreader, you don't need any specific degree but you need some specific skills to become a proofreader namely, attention to detail and ability to pick errors with a glance of the eye. Also, you should be detail-oriented. If you feel like these are your best traits, then read further.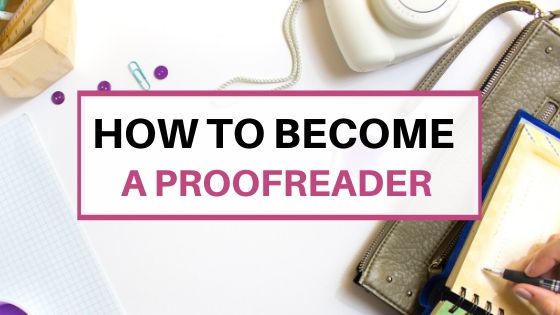 Disclaimer: This post contains affiliate links which means I will get a commission if you buy through my link with no extra cost to you. For full disclosure, read here
Often proofreading is confused with editing. Both these terms are totally different though their end goal is the same, to make a piece of text error-free. Editing comes before proofreading.
Editing: Editing is changing huge pieces of text, either by changing sentence structure or deleting the paragraphs to make the copy readable.
Proofreading: Proofreading is the final touch given by correcting any grammatical mistakes, punctuation marks or spellings.
Proofreaders are very detail-oriented people who can spot minute errors which normal eye cannot catch. If you think that you have these qualities, you could be a great proofreader, Moreover, you will need some more skills to flourish in this area.
1. Detail-oriented
As you know, proofreading is the final touch to the given to the written text, you should be able to read the text and find each and every small error. This is the single most quality without which you cannot succeed as a proofreader.
2. Good command of English
Because most of the work is done in English and you will be proofreading documents written in English, good command over English will be required in this field. You should be able to correct spellings, grammar mistakes and punctuations.
3. Have a good business sense
If you would love to go solo in this business, you should be able to market your services. Marketing is the key to build any business. If you will not market your skills at the right place, you will miss any opportunity to grow beyond a level.
4. You should be an avid reader
One more important trait you need to become a successful proofreader is to be a great reader. While working as Proofreader, you have to come across lengthy written pieces which could be from any topic. It will be easy for you to read if you have a knack for reading and don't get bored easily.
5. Ability to concentrate for long hours
As a proofreader, you have to read long texts and with concentration to pinpoint any small errors. If you have got a very short attention span, you will need to improve on it.
How to become a proofreader
As said, you don't require a professional degree to work as a proofreader but having training helps a lot in standing out in the crowd. If possible go for training.
General Proofreading: Theory and Practice by Caitlyn of proofreading anywhere is a comprehensive course which can help you in learning the required skills. This course is designed to help stay at home moms or dads or any person who wants to work from home.
This is a heavily detailed course for beginners to start their proofreading services business the right way.
If you want to get an idea about this course, Caitlyn has put together a free workshop for you. You can register for the workshop here.
It has got different modules to teach these step wise step.
40 + LESSONS IN 8 MODULES
8 GRAMMAR SPECIFIC WORKSHEETS
BONUS RESOURCE GUIDES FOR ALL TYPES OF SERVICE PROVIDER MARKETS
40 + REAL LIFE JOB EXAMPLES
The course has two levels: Ignite and ignite plus
With ignite, you get lifetime access to the course and with ignite plus, you get lifetime access to the course as well as you will have a chance to sit for a hand graded exam.
How to get clients for your services and business
I can tell you from my own experience that getting clients for your business is the hardest part. And more difficult is getting the first client. To make it a little bit easier, Caitlyn has included a full module on how to market your skills and find clients by marketing your skills at the right place.
How much can you earn as a proofreader
It depends on your experience and skills. As you go, your skills will improve and so is the pay rate. In the starting of your career, you can expect to make around $15 but as get some experience in the field, you can start charging more. The median pay rate for proofreaders is $25. (this is for Australia).
But the pay rate should be similar or more for other countries.
How to find your first client or gig
There are many online websites where you can look for online proofreading jobs. Sign up with these online job boards and get started
Kirkus Media
Cactus Communications
Wordfirm Inc.
Book Editing
Kibin
Grammar Chic
Reedsy
To find work with these companies, check their requisites and how they work. It will help you in building your portfolio and gain some experience. With some experience, it will be easy to start your own services and go solo.
If you want to build your services by yourself, you will need a website to show your expertise and portfolio. It is a lot easy to showcase your abilities with a website.
I hope this will help you build your own proofreading business.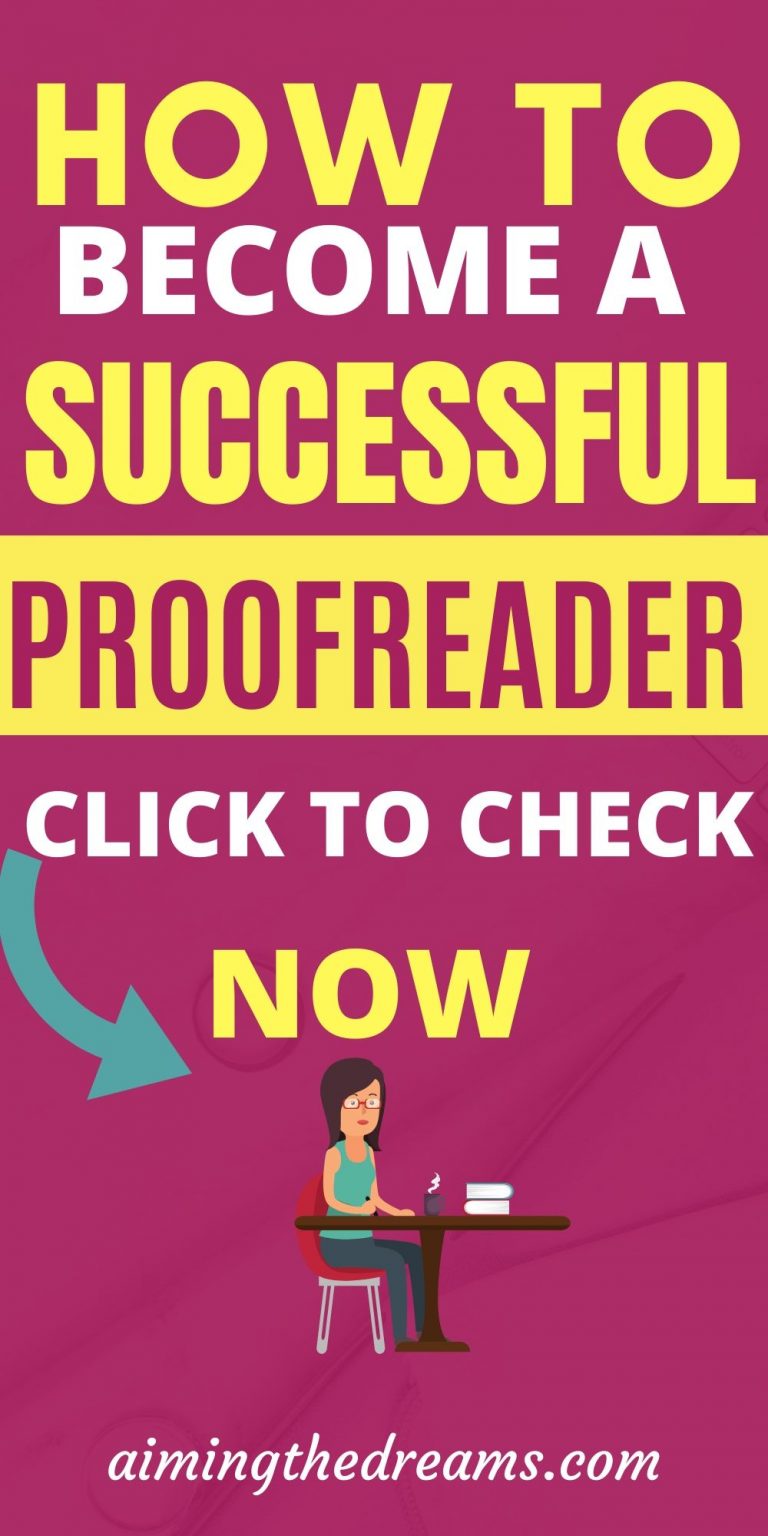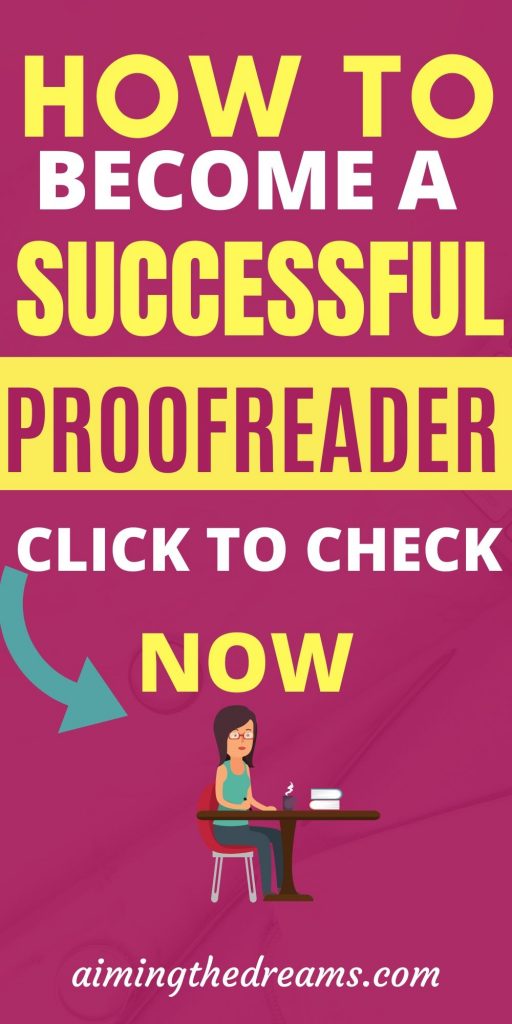 📌If you like this post, don't forget to follow me on Pinterest 🙂