Are you looking to start a bookkeeping side hustle but don't know where to start? A bookkeeping side hustle can be an excellent way to earn money from home.
Bookkeeping is a great side hustle because it's in high demand, you can work from home, and there are plenty of resources available online to help you get started.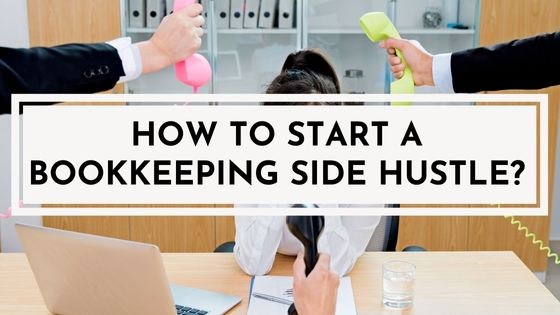 Disclaimer: This post may contain affiliate links which means I may get compensated if you buy through my link. For full disclosure, click here.
Before moving ahead, check out these ideas to make money in your spare time. It is easy and possible to complete some easy and severe money fast.
Survey Junkie: This one has got a 5  ⭐rating on Trustpilot. Sometimes you can get surveys that pay as high as $75.  Sign up with Survey Junkie and get your bonus.
Swagbucks: Swagbucks is another very trusted company that pays you for doing surveys, watching videos, and shopping. You can sign up for Swagbucks here.
If you love numbers and can figure out any discrepancy in the transactions, you can become a bookkeeper and start working from home. To become a bookkeeper, you don't need a significant degree, but you will need some education and certification to begin working as a bookkeeper.
How to become a bookkeeper, and what does a bookkeeper do?
A bookkeeper ensures that all of the company's transactions, expenses, and income are recorded in a book. They reconcile them at the end of the month. The role of a bookkeeper depends a lot on the size of a company. If a business is small, the role of a bookkeeper will be more extensive as they may have to wear different hats.
The bookkeeper's primary duties are data entry and bank reconciliation. All other duties come after these two. Sometimes they may take up the duties of payroll.
Recording the financial transactions in an accounting software
Reporting irregularities in recording the financial transactions
Preparing balance sheets, income reports, and other financial documents
Processing payrolls and maintaining employee records
Manage bank feeds
Calculate and document profit and loss
Work along with a businesses tax preparer
Checking records for accuracy
Difference between bookkeeping and accounting
The main difference between bookkeeping and accounting is that bookkeeping focuses on recording transactions, while accounting focuses on interpreting, classifying, and summarizing financial data.
Bookkeepers are responsible for tracking a company's financial transactions, such as sales, purchases, receipts, and payments. They use this information to prepare financial reports that show a company's financial position, such as its profit and loss, balance sheet, and cash flow statement.
On the other hand, accountants use the financial information prepared by bookkeepers to perform more complex tasks, such as tax preparation, auditing, and financial planning. They may also provide clients with advice on financial matters such as investing and budgeting.
How to become a bookkeeper and the skills you require
There are a few skills you will need to become a bookkeeper. These can be developed over time, but if you are already good at these, these will help you succeed in your freelancing side hustle of bookkeeping.
Attention to detail
Good at crunching numbers
Numeracy and accuracy
Good organizational skills
Patience and dedication
1. Education
To start working as a bookkeeper, you don't need a 4-year degree, but you will need some education to become a bookkeeper. Even when a degree is not required, you will require a lot of knowledge and practical experience. Therefore, some employers would prefer you to have an associate degree.
2. Get familiar with accounting software
To work as a bookkeeper at home, you will need some skills in working with accounting software. In this digital world, computers are used for most tasks. Softwares help in recording business transactions and other accounting activities.
You must be able to work with Microsoft Excel, spreadsheets, QuickBooks, and any other accounting software.
QuickBooks and Xero are two of the most popular accounting software programs. They both offer free trials, so you can try them out to see which one you prefer.
There are many other bookkeeping software programs available, such as: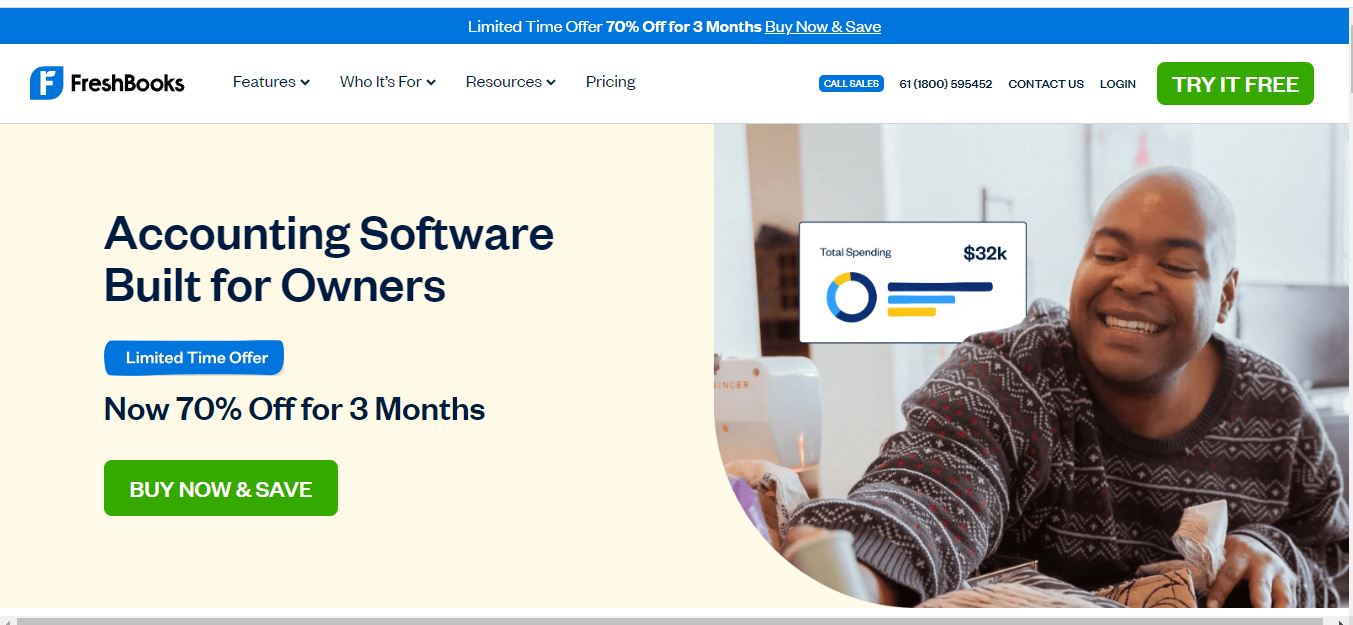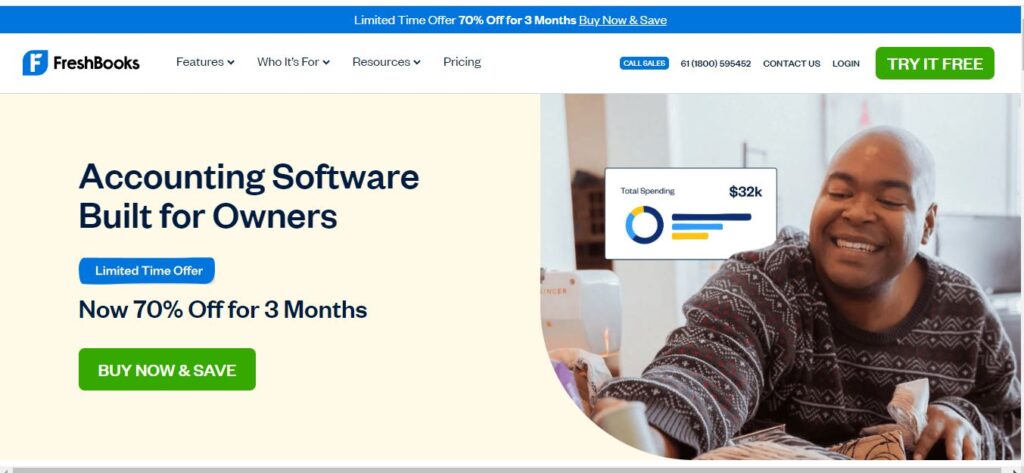 Wave Accounting
Sage 50cloud Accounting
Xero Cashbook
Zoho Books
3. Practical Experience
I know how hard it is to get your first client or job without experience. But, you can get some experience working with somebody and then start your own business. Then, it becomes easy to convince your prospective clients about your skills and work with them.
After all, you have to manage the financial health of a business. Here training comes in handy as it will help you learn the required skills to become a bookkeeper. You can learn it from this course.
4. Starting your own bookkeeping business
It is a lucrative business to start and work from home. Many large organizations employ full-time employees, but small business owners hire freelancers to work for their financial records. So here comes the need for a bookkeeper who works on a contract basis.
You can start your own bookkeeping business and work virtually. This course will teach you the required skills to become a virtual bookkeeper.
The course is a video-based course that will teach you not only the required skills but also how to find your first clients. Finding your first few clients is the most challenging part of any services-based business.
5. How to look for bookkeeping jobs
If you are not ready to start your own business yet, you can look for online bookkeeping jobs. These can work as a good starting point for you. There are many online job portals where you can start looking for online jobs.
Steps you need to start a bookkeeping side hustle
If you're interested in creating a bookkeeping side hustle, there are a few steps you'll need to take.
Learn what is bookkeeping
Bookkeeping is the process of tracking financial transactions. This can include recording receipts, invoices, and payments. As a bookkeeper, you'll need to be detail-oriented and organized.
Determine what services you'll offer
There are many different bookkeeping services you can offer businesses. You can specialize in invoicing, tracking expenses, preparing financial reports, or managing payroll. It's essential to determine what services you want to offer before you start marketing your business.
Set up your business
Once you know what services you want to offer, you'll need to set up your business. This includes creating a business name, getting a business license, and opening a business bank account. You'll also need to invest in bookkeeping software like QuickBooks or Xero.
Business name and business type
You can name your business and get registered. You can register as LLC, LLP, or Corporation.
It is good to start off as an LLC for your business type because it will protect your assets and give you the ability to have a business partner if you choose to expand your services in the future.
To set up your business as an LLC, you'll need to:
Choose a name for your LLC
File Articles of Organization with your state
Appoint a registered agent
Create an Operating Agreement
Obtain an EIN from the IRS.
Advantages of setting up LLC
Easy and inexpensive to set up
You're in complete control of your business
Keep all profits after taxes – you're not double taxed like a corporation
Can have an unlimited number of members (or partners)
Offers personal asset protection.
Bookkeeping Business License
You will need to get a business license for your bookkeeping business. You'll need to contact your local city or county clerk's office to get a business license.
Business bank account: You'll need to open a business account for your bookkeeping business. It will help you keep your personal and business finances separate. To open a business bank account, you'll need to bring your Social Security number, driver's license, and Articles of Organization to your local bank.
Get an insurance policy: You may need an insurance policy for your bookkeeping business. Insurance will protect you from liability if something goes wrong while you're working with a client.
To get an insurance policy, contact an insurance agent and let them know about your bookkeeping services.
Invest in bookkeeping software
Bookkeeping software will make it easier to track your clients' financial transactions. QuickBooks and Xero are two popular options.
Do I need certification to become a bookkeeper?
There are no specific certifications required to become a bookkeeper in the United States. However, if you want to add credentials to your resume and stand out from the competition, you can consider becoming certified in QuickBooks or another accounting software program.
Becoming certified will show potential clients that you're knowledgeable about bookkeeping and serious about your career. It can also help you land higher-paying gigs.
To become certified in QuickBooks, you'll need to pass an exam. The exam cost is $449 for non-members and $369 for members.
There are many other bookkeeping certifications available, such as:
Certified Bookkeeper (CB) from the American Institute of Professional Bookkeepers
National Bookkeeping Association Certified Bookkeeper (NBA-CB)
Certified Public Bookkeeper (CPB) from the National Association of Certified Public Bookkeepers.
While certifications are not required to become a bookkeeper, they can help you build your business and land better-paying clients.
Training for Bookkeeping business
If you are a beginner, a bookkeeper business launch is the best training for you to start your business from home. It is an extensive program to kickstart your very own lucrative bookkeeping business. This course is divided into four sections to prepare you for this business.
Check yourself and get free training to assess if you are the right fit for this course.
How much can you earn as a virtual bookkeeper?
Bookkeeping is a lucrative business. The average salary of a bookkeeper is around $51,774/yr. So it shows us that you can make a good income from this business.
How to find clients for your bookkeeping business
If you go through the bookkeeping business launch route, you will learn a lot about finding clients. You can network with family and friends to get your first client. Advertising your business is another route to getting clients. Networking offline and online helps take your business out there in front of other prospects.
Also, you can start your website to bring in clients. Creating a website is easy. You can register your name and start your very own business website in minutes.
Frequently asked questions
How profitable is bookkeeping?
Bookkeeping is a very profitable business. Bookkeepers can make anywhere from $25-$50 per hour, depending on their experience and the type of clients they work with.
Bookkeeping is a great option if you're looking for a way to make some extra money or even replace your current income. You can build up a successful bookkeeping business with some hard work and dedication.
Does bookkeeping have a future?
Bookkeeping is a growing field, and there is a lot of demand for bookkeepers. Bookkeepers play an essential role in helping businesses manage their finances and stay organized. With the right skills and experience, you can have a successful career as a bookkeeper.
Wrap up
I hope these tips will help you understand how to start a bookkeeping side hustle. Bookkeeping is a great way to earn extra income, and it's a career that offers much flexibility.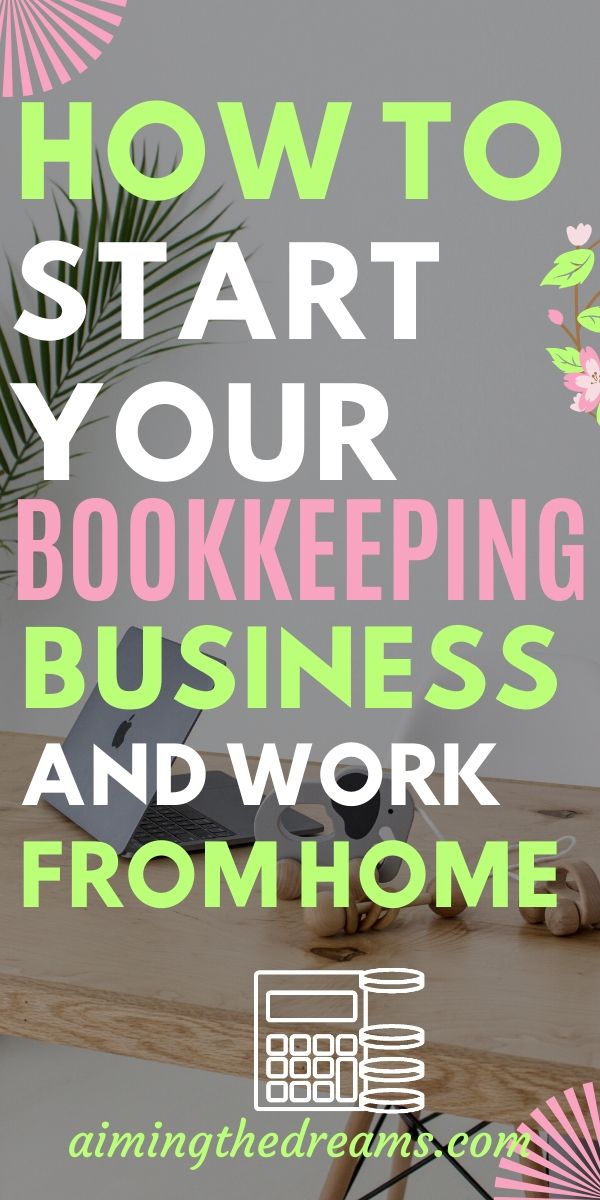 I hope this will help you find a side hustle to work from home.
If you like my post, don't forget to follow me on Pinterest.