Are you looking to start a blog in 2020? Go and create a blog, start sharing what is there in your mind. Let others learn from your expertise. There are still many type of blogs that make money even now.
I know you may be wondering, how the hell can I be successful in this already chaotic world of blogging? The answer lies in your self. Because there is no other person like you. You are unique, everybody is unique, so what you will be creating will be unique. Pour your heart and soul into your writing and you will have a blog.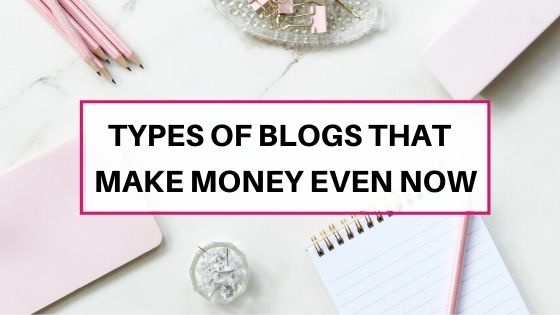 Disclosure: This post contains affiliate links which means I may get some commission if you sign up through my link. For full disclosure, please read here.
You can have many reasons to start a blog, the only catch is that it should be able to motivate you to do something for the growth of your blog on a daily basis. For me, my why is number 3. It motivates me daily to work on blogging related tasks.
Money is a great motivator, and how hard you hate it, you cannot live without it. The best part is when you have enough for yourself, you can help others. Whatever your reason is to start a blog, feel happy about it, Believe in your capabilities and stay motivated. 
Type of blogs that make money
1. How to make money niche
How to make money niche is a popular as well as lucrative niche. Everybody is looking for creating wealth. If you can teach somebody, how to create wealth, people will be ready to follow you and they will buy products you recommend, ultimately you will make money.
This is my favourite too. I love to read the blogs that teach how to make money from home or online. The reason is that most of us are always willing to spend money on courses or products that help us to scale. It is called investment. Due to this mindset, people spend willingly on business type of products.
There are many sub-niches in this niche. These are how to :
Make money online
Make money working from home
Side hustles to make money
Make money blogging
Many successful blogs are from this niche. People pay to learn about how to make money.
Examples in this niche are
2. Health & Fitness Niche
Health and fitness is also a profitable niche which considered to be lucrative. There are many sub-niches included in this one. All the blogs that write about mental health, emotional health, physical health, weight loss, fitness (and many more) come under this niche.
There are many successful blogs in the health and fitness niche.
3. Parenting blogs
If you are a mother, you may know how overwhelming it becomes after having a child. Your own body changes, you get stressed out every single sneeze of your child and your mind is always in your little bundle of joy.
Most of us google for finding the solution to the problems that come on a day to day basis. Here comes the need for parenting blogs which can provide much-needed advice. For example, I have a very fussy eater, and I always search for the ideas on how to get your toddler to eat veggies?.
There are many sub-niches like
Postpartum problems
Baby gear
Breastfeeding and many more
Successful blogs in this niche are
Mommyonpurpose by Carly Campbell
4. Personal Development
This is also a huge niche. Also, it will be difficult to monetise this niche if you will not target a specific problem. For example, many people including me procrastinate a lot. To tame this habit, I have to continuously work on my habit.
If you can teach anybody how to control this habit, you can write about this. Another example is speaking. Speaking before a huge audience is difficult but some people cannot talk before many people.
Zenhabits.com: In this blog, Leo Babauta writes about changing habits and minimalism.
Developinggoodhabits.com: This blog is written by Steve "S.J." Scott. He shares ideas and strategies to develop good habits in life.
5. Travel
This list will be incomplete without the mention of travel niche. Trave niche is interesting but it is highly competitive but if you can tell your unique story about travel then you can break through this niche. It will be easy to monetise this niche with affiliate marketing and sponsored posts.
Successful blogs in this niche are
Backpackingmatt.com: This blog is written by Matt Kyhnn, who is having expertise in Newzealand backpacking.
Adventurouskate.com: Kate McCulley is the blogger behind this blog who share tips for females who want to travel solo.
Bemytravelmuse.com: This is another blog dedicated to solo female travelling and earning money along the way.
6. Organising and productivity
If you are an organising freak and always find new ways to organise your work schedules as well as your home, you can break through this niche. Some people are by nature organised but some are like me who needs a lot of planning and determination to stay organised.
I can say from personal experience that planning ahead and then organising everything makes you more productive and makes your life easier.
Successful blogs in this niche are
7. Home Decor
Do you always find new ways to decorate your home? Or always look for inspiration by looking at beautiful home decor pics? If this is the case, you might have picked some great ideas on how to decorate your home. Use your creative side to start a home decor blog and make money.
Successful blogs in this niche are
SELF HOSTED BLOG is not very expensive. You can start a blog with less money than you will spend on a dress. You can start a self-hosted blog at very less price on this hosting platform.
Let us start a self-hosted blog
Before you start a hosting plan, start with registering your domain name. You can start with a name which is easily memorable or you can use your own name. It just depends on you. Brainstorm the domain name you want for your blog and go for registering your blog name.
After registering your blog name, you are ready to start your very own self-hosted blog.
Go for self-hosting with Bluehost You can register for as low as $2.95/mo with this very high speed and secure host to start a self-hosted blog. Moreover, you can register your domain name(blog name) for free for one year.
Why use Bluehost? Because
It is number one for new bloggers
It is affordable
Top-notch customer service which you may need if you get stuck somewhere
Do you still have these type of questions in your mind
You can sign up for my free email course on how to start a blog
There are some myths which I really want to burst
1. English is not my first Language
There are many bloggers who say that English is not their first language. English is my third language. But this is the only language I can write well. I know it sometimes becomes difficult to make a sentence because we think in our own language. Then our mind processes it in English.
But it can be done. There are many successful bloggers who say that English is not their first language but they are thriving.
2. I am not a technical Person
Don't get discouraged because you are not a technical person. There are many bloggers like me who are not technical people and believe me, you don't need to be. The only thing you need is to be able to solve a problem which your readers are facing.
Also, you don't need a lot of money to start a blog, a blog can be started under $100 including hosting plan and a few other htings. Initially, you can keep your spending under control by doing most of the tasks yourself.
3. There are already tons of blogs
We all know, that there are a lot of blogs on every topic but still people are creating blogs. There is always room for saying things in a different way. For example, movies are made since so many years. We have comedy movies, thrillers, romcoms and still, new movies are being made. It is the way the story is told that matters. Same is true for any blog.
We all know the concept of WHY and HOW.
You will agree with me on this one that once you have a clear WHY about your goals, how you will proceed to accomplish them becomes easy.
Make your why clear about why you want to start a blog. Write down 3-5 reasons to start a blog. It could be anything like
You want to start it as a hobby ( because you love writing)
You solved some problem in your life and now you want to help others solve the same problem
You want to start making some money online
You may want to build an online business to quit your 9-5
If you are thinking of starting a blog, don't overthink, start it now.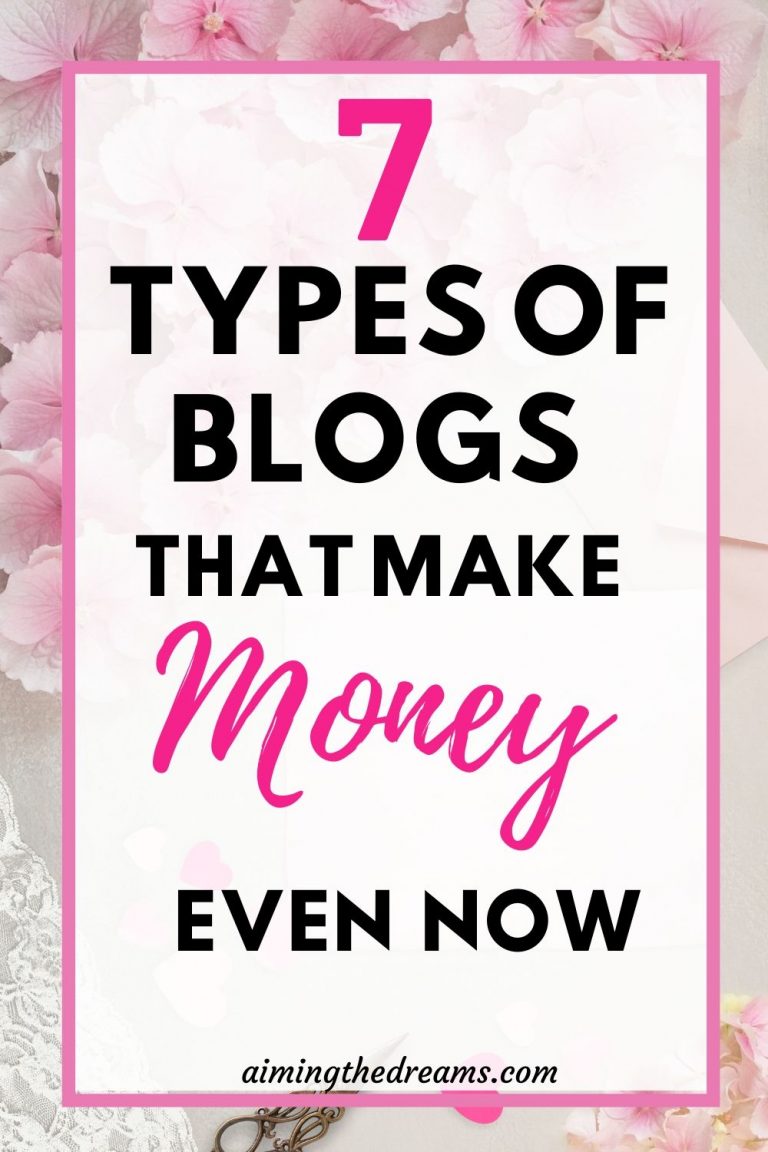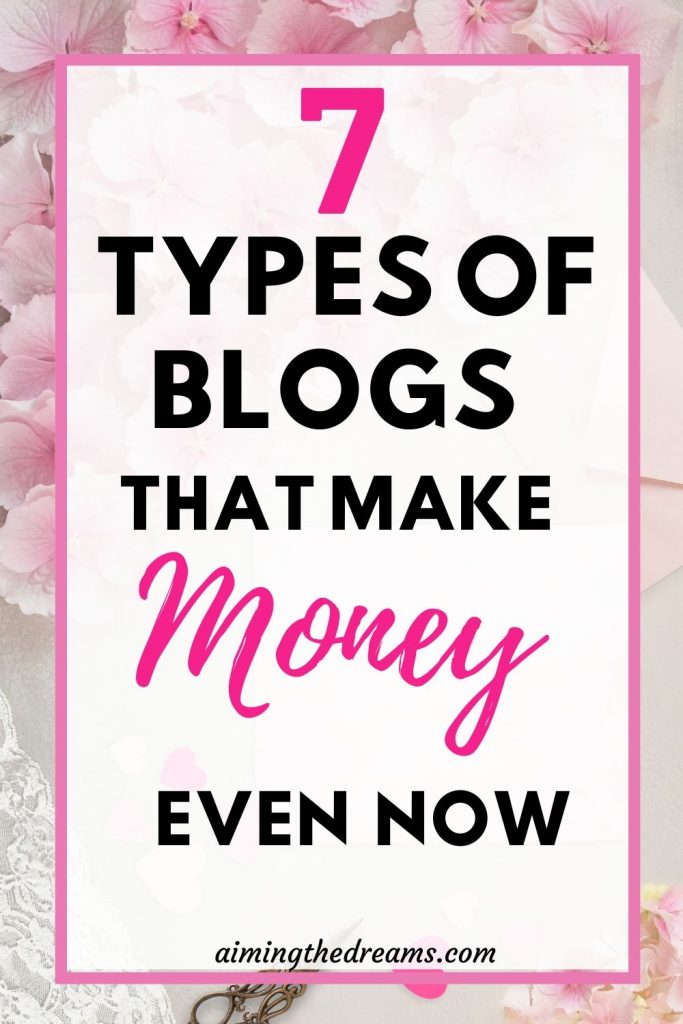 Sources you will need to start a blog
Hosting Plan: You will need to sign up with a self-hosted plan for your blog. Sign up here with Bluehost. You can start a blog with under 100 dollars.
Sign up with Bluehost and get your blog running
To increase blog traffic: Initially, you can start getting traffic from Pinterest. To create an optimised Pinterest account from day one, you can learn from the following courses
✔ Pinterest Ninja Course: This s the one curse you will need to build your Pinterest account and get running. Megan from lovefamilyhealth teaches all the basic steps as well as how to grow your account in her course. This course is a combination of videos and text.
Check yourself how this course can help you in building your Pinterest Presence.
✔ Manual pinning simplified: Manual pinning is good when you are starting pout as you will not be ready to spend a lot of money on blogging. Schedulers can feel expensive in the beginning.
Check out this ebook by Dish it out social
Hope this post will motivate you to start your own blog. Start today and reap the benefits in the coming years.
?If you like my post, Don't forget to follow me on Pinterest ?