I am sure if you are a college student, you will be looking for some ways to make money either by working part-time on weekends or after college hours?
Sometimes it becomes difficult to go to jobs in the evenings due to some obligations. But don't worry, there are many online jobs for college students to make money while studying.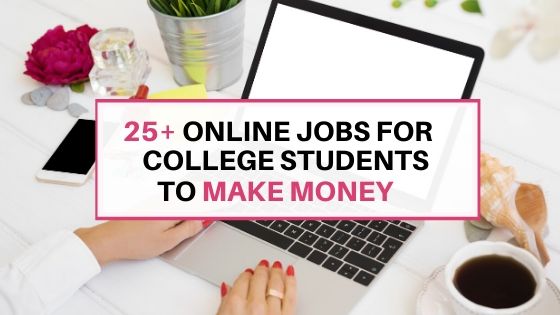 Quick money hack
SURVEY JUNKIE: Survey junkie is one of the best sites to make money as it provides a lot of good-paying surveys. Some people say that they get around $50 surveys. Sign up with Survey Junkie
Swagbucks: Swagbucks is one of the legit and oldest companies around. Get your bonus just for signing up. Sign up with Swagbucks here.
Here are some of the ways you can start making money
1. Get paid for watching videos online
This is an easy way to get paid. Most of us love to watch videos to forget all the tiredness of work and hectic days. I am sure, as a student, you would love to get paid to do one of your favourite things. Here are a few websites that pay you to watch videos online.
How to get paid for watching videos online
2. Type Captions for videos
If you have good Eglish skills and can make captions for your favourite TV shows and movies, then this job is for you. You have to apply to Rev.com and if get accepted, you can start captioning and make money. They pay anywhere between 0.45 to 0.75/ video minute.
3. Join Airtasker
How much can you make: Depends on the task you complete
There are many types of jobs listed there on Airtasker. It depends on your skills and available jobs in your area. If you find a job posted according to your skill, you have to pitch them. If your application gets accepted, you can start pitching.
4. Become an online Tutor
If you want to teach online there are few companies where you can teach subjects of your expertise.
TutorMe: You can check yourself if the category of your expertise is listed here.
TutorVista: They have mentioned that they are hiring tutors for Maths, Physics, Chemistry, Biology, English and Statistics streams. If this matches your skills, you can start tutoring now.
If you are a Native English Speaker, you can become a tutor. People in non-English speaking countries want their children to speak English fluently. Many companies are there who work as online classrooms where teachers from anywhere in the world can teach kids online.
Some of these companies require you to be from the US or Canada and they pay anywhere from $15-25/hour.
4. Powerpoint designer
I am sure as a student you have to design slides for your own projects and presentations. Why not use your skill to earn some pocket money? You can create slides for others who want them for their presentations and don't have time to create aesthetically appealing slides.
5. Data Entry
If you are good at typing and looking for jobs that don't take much time but will make you some dollars, then data entry obs are perfect for you. You don't need any specific skill, just entering the data or copy-pasting.
Clickworker is a company where you can find data entry jobs
The Smart Crowd is a microtask company which matches your skills with the jobs listed.
Microworkers is another great place to find typing jobs
15 legitimate places to find typing jobs online
6. Earn money for giving your opinions
This is the easiest job which can be done with a few clicks and can make you enough for your pocket money. Of course, you will not become rich but you can earn enough extra money. Here are a few companies which pay a good rate per survey.
7. Transcription
Transcription is the typing job where you have to convert the audio files to text by typing accurately whatever you listen. This one pays better than the Data Entry job as the work is a bit more complex. You can earn anywhere from $10- 15 an hour. Here are some companies to start working as Tanscriptionist
BAM Transcription: This is a Hollywood based company which specialises in entertainment-based transcription services. Send them an email if you want to get started with them.
Allegis Transcription: If you are a beginner, you can start working with this company as they hire beginners but you need to have a typing speed of 75WPM and pass their skill test.
GMR Transcription: It is written on this website that people make anywhere between $100-3000 according to the expertise. The best part, they hire beginners?.
You can read more about typing jobs here
8. Participate in Market research
Participating in market research is a great way to earn money. I love this way of earning money as sometimes you get free samples if you fall under their criteria. I have got samples many times from market research companies
Recently I got paid $140 for market research. Market research companies are great for earning some side money.
9. Participate in Online research
Participating in online research is also a good way to earn some side money. If you want to participate, you can sign up with a company like Respondent
It is better paying than other survey companies and they are different from other survey sites. Their website is clean and has a professional look. You can earn from $50 to 100 for the qualified search.
10. Amazon Mechanical Turk
If you are looking for gigs that take very little time to complete and compensate you for your time, then start completing gigs on Amazon Turk.
You may have less time to work on full-fledged side job s due to studies, but Amazon Turk is the right answer for you.
11. Get paid to test websites
As a student, you have to take many tests. Testing websites is also a form of tests but it is easier than your normal tets. Companies want to test their websites for user experience before they go live.
Also, they compensate testers for this and you can make around $20- 60/ hour if qualified.
Uertesting: There are many companies but Usertesting is the king of testing websites. It is written on their website that you can get paid around $60 per test.
Userlytics: Another platform to test websites and get paid for that.
12. Blogging for earning money
Blogging is a good way to start earning some money. It will take some time but it is doable. If you start a blog now, you can think of earning some small amounts in the coming months. Moreover, it can become full-fledged side hustle till the time you graduate.
You can start a blog under $100 and take it to the level where it generates some side income for you. Sign up for a host and then start building your blog.
Write your first 15-20 posts and publish. Promote them on Pinterest. Blogging has a good income potential
Income Potential: $1000-100,000/month
13. Become a voiceover artist
There are many companies that hire voiceover artists for cartoons and advertisements. Not only this, voice-over artists are needed for book narrations, audio books.
The biggest name in this industry is voices.com. It is the company which is hiring voiceover artists now and if you are thinking of using this as a platform to earn some money, sign up now.
There are a few more places to look for voiceover jobs :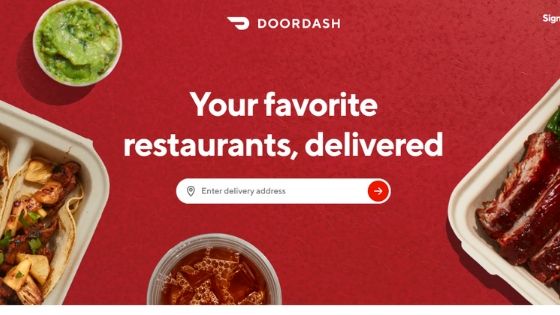 14. Deliver with Doordash
This one is not completely online but you have to register online.
Dooordash is a food delivery system which connects door dashers with customers to deliver food. It is a good option if you want to make quick money. They pay every week directly to your bank account.
You can download the app and start working with Doordash. It is possible to make $10-15/hour with Doordash. It can be a good side hustle to make money fast.
15. Graphic designing
If you are studying graphic designing, you can start earning money by providing your services to small businesses and people needing your services.
The most important skill which you need for becoming a graphic designer is an eye for detail and design elements. If you have these skills, you can easily start your side job.
The best part about online work is that you can work at your own pace and in your own time. If you are not studying graphic designing, still you can start working as a graphic designer.
Income potential: $22-27/hour
16. Logo Maker
Creating a logo is a part of graphic designing. But creating a logo is a strategy for building a brand in itself. It is a strategic tool for a business for identification. This is the primary focus of a logo.
Brands whether small or big want to have a unique identification, to get identified in this vast competitive world.
It doesn't mean that logos cannot be beautiful. You can be a logo maker creating stunning logos for small or medium businesses.
You can read more about the logo making here
Income potential: $15- 24/hour
17. Internet Researcher
If you have a plethora of knowledge and are a know it all type of person, you can become an internet researcher. Those who don't have time to search for the answers, pay someone who finds answers for them.
There are few companies where you can apply to work as an internet search.
Clarity: It is written on their website that rates vary but a 30 minutes call can fetch you $50. It comes out to be $1.60/minute.
Expert123: Here, you can answer questions or you can write articles.
just Answer: if you get accepted, you have to answer the question when a client asks a question in your provided time
Ziprecruiter sites that the average annual salary for Internet researcher working from home is around $60123. It may depend on the experience and beginners will earn a lot less than this.
18. Social Media Manager
If you love social media platforms and can help others grow their social media presence, go for it. Small and medium businesses are always looking for someone to help them with their social media platforms. You as a Social Media Manager can help them grow their business.
Get started by reaching out to your local businesses and telling them about your services. Post on your own social media profiles.
Income Potential: $15-30/hour
19. Freelance Writer
To start working as a freelance writer, you don't need a degree. If you have good grammatical skills and enjoy writing, you can start working as a freelance writer.
Here is a free Webinar Registration where a successful freelance writer Holly Johnson will teach you how to become a freelance writer.
Income Potential: $50 – 500 per article depending on experience
20. Virtual Assistant
Another way to star some side income as a college student is to start working as a virtual assistant. There are a lot of services which you can provide as a Virtual Assistant.
Email management
Posting on social media Facebook, Twitter, Instagram
Writing blog posts
Collecting editing testimonials
There are many services which you can provide as a virtual assistant.
21. Selling stuff Online
As a student, it is possible to earn some money online by selling your stuff. Instead of giving away your old stuff to your family and friends, why not sell them for a profit. There are many places where you can sell your clothes, shoes, and bags.
Try with selling on Facebook market place. Who knows one day you can become a big online seller or flipper.
22. Academic Review and editing
Asa college student, this can be your best job. You can review and edit the essays for other students and give feedback.
23. Virtual Recruiter
Virtual recruiters post jobs online and search for candidates on places like Linkedin. They sift through the profiles and go through the resumes sent to them. They often conduct the phone interview before sending the resumes to the hiring managers.
Income Potential: $20-30/hour
24. Youtube star
here is nothing new in this one and it is said that being successful is hard to break into the world of youtube videos for earning money. Still, there are people who love to create videos and people love to watch them. There are many youtube stars who are raking in millions for their videos.
Making a living as a Youtuber is still possible but it is a lot harder than earlier times. Many Youtubers are killing it on the platform. Youtube has produced many millionaires. If you think that you can entertain people, teach some skill and can get millions of pageviews, then youtube can be a goldmine for you.
25. Resume Writer
As a student yourself, you may know the importance of a good resume. A resume can make or break the chance of getting a job. You may ask your friends or somebody who knows you if you can write resume for them.
To learn some skills, you can check here on skillshare.
Also, you can check these services where you can write resumes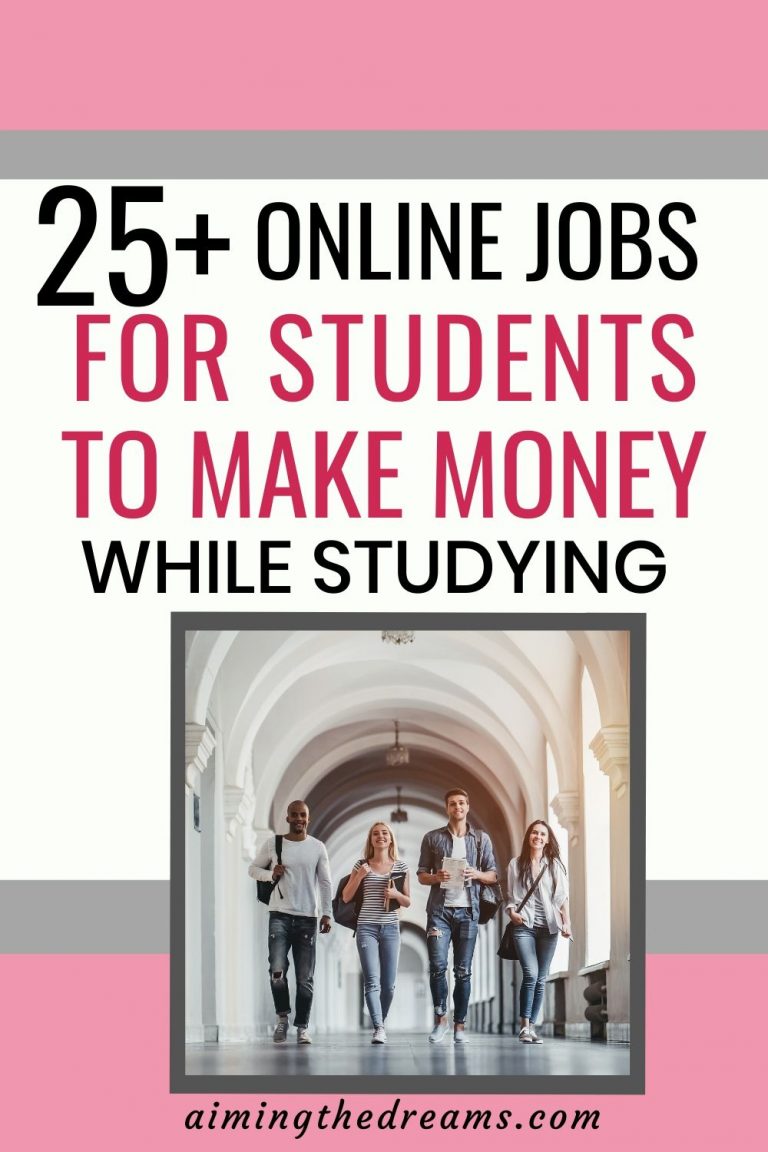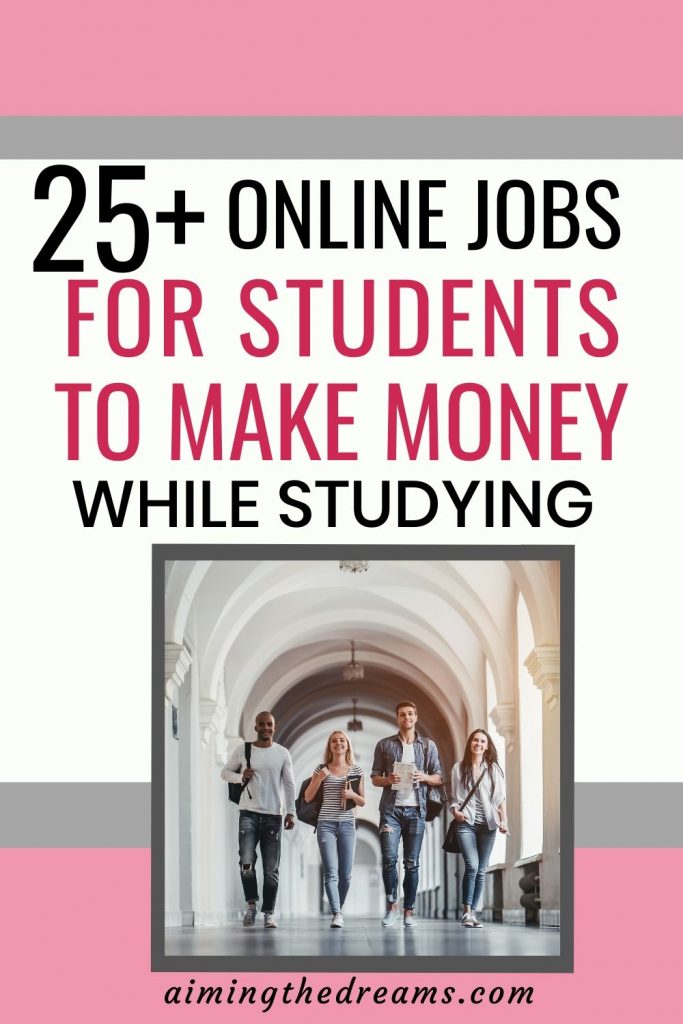 26. Proofreader
To start working as a Proofreader, you don't need any degree but an eye for detail, ability to pick up even small errors and patience. Proofreading requires reading long text looking for even small punctuation errors, so you will need an eagle eye and patience.
If this sounds good to you, you can start working as a proofreader.
Here are few companies where you can start proofreading.
Caitlyn from Proofread Anywhere has a course General Proofreading: Theory and Practice, where you can learn all about starting your proofreading course.
Income Potential: $15- 35/hour
I hope this will help you find some ways to make money online as a student.
Read More
?Do you like my post? Don't forget to follow me on Pinterest?
A tiny request
If you like my post, please share it. I would be thankful from the bottom of my heart.
Gursimrat