Survey Junkie is one of the legit survey sites. Here in this post, I am writing a Survey Junkie Review and how to make money with this survey site. This is considered one of the best survey sites to make money online with few clicks.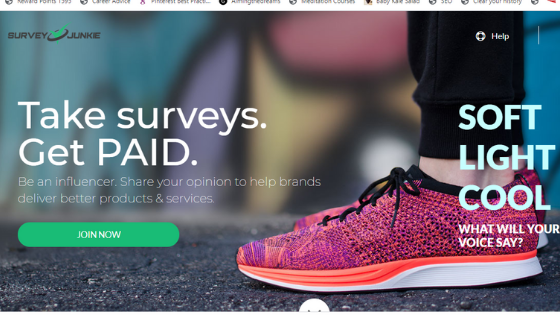 Disclosure : This post contains affiliate links, for full disclosure read here
If you are looking for ways to make money while sitting at home, surveys can be your best choice.
Of course, you will not become rich but a few hundred dollars will definitely help you pay your bills. And if you are doing nothing and only watching TV, why not spend that time earning a few dollars.
Even if you manage to earn a few dollars each day, you can have a lot of money at the end of the year.
Survey Junkie is one of the best survey sites and their website say you will be able to complete one out of five surveys.
What is Survey Junkie
Survey Junkie is one of the best online survey sites to give your opinions and get paid. It has got a 4.5⭐ rating on Trustpilot. I myself love to do surveys for some extra money.
Most of the time I try to do surveys while cooking, travelling in public transport or if I feel bore of all other things.
How to make money with Survey Junkie
Survey Junkie is a survey site so you will be paid for providing your opinions on various topics. They pay anywhere between $0.20 to 0.35 for the completed surveys. Most of the surveys are between 2 to 30 minutes long. Longer surveys pay better.
Moreover, the survey Junkie also pays you for completing your profile, downloading the browser extension. Sometimes they also match you with the focus groups. Focus groups are always better paying than surveys.
The minimum payout for Survey Junkie is 1000 points which are equal to $10. In other words, you will be able to cash out once you reach this threshold.
Not only this, but you can also make money by becoming the affiliate for Survey Junkie. If you are interested, you can sign up here
Is it worthwhile to spend time?
With this survey site, you can earn about $5-10/ hour which is lower than the minimum wage. Survey sites cannot make you rich but can help you earn some money by utilising the time which you will waste anyway.
Give your opinions while waiting for your food to cook, washing your clothes in the laundromat, watching TV or travelling in public transport.
If you are interested in making a few hundred dollars each month to pay your bills, you can start doing surveys. There are many more survey sites which you can sign up because it is best to sign up with more than one sites to make more money.
Sign up with Survey Junkie here and start taking surveys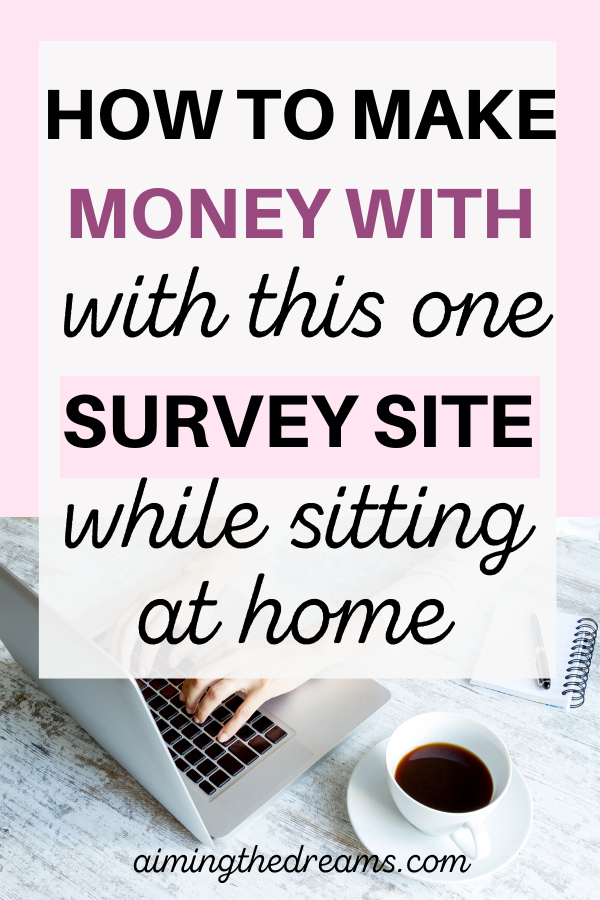 1.Survey Junkie: It is the best survey site which provides high paying surveys. This survey site has got 4 ⭐ratings on Trustpilot. Sign up with Survey Junkie and start making money
Inbox Dollars: Inbox dollars is a great place to make money with surveys, watching videos and more. Sign up with Inbox dollars Now and get your $5 sign up
?If you like this post, don't forget to follow me on Pinterest?