Here are my favourite tips to save money for Christmas and new year holidays.
Disclaimer: This post may contain affiliate links which means I may get compensated if you sign up through my link with no extra cost to you. For full disclosure, read here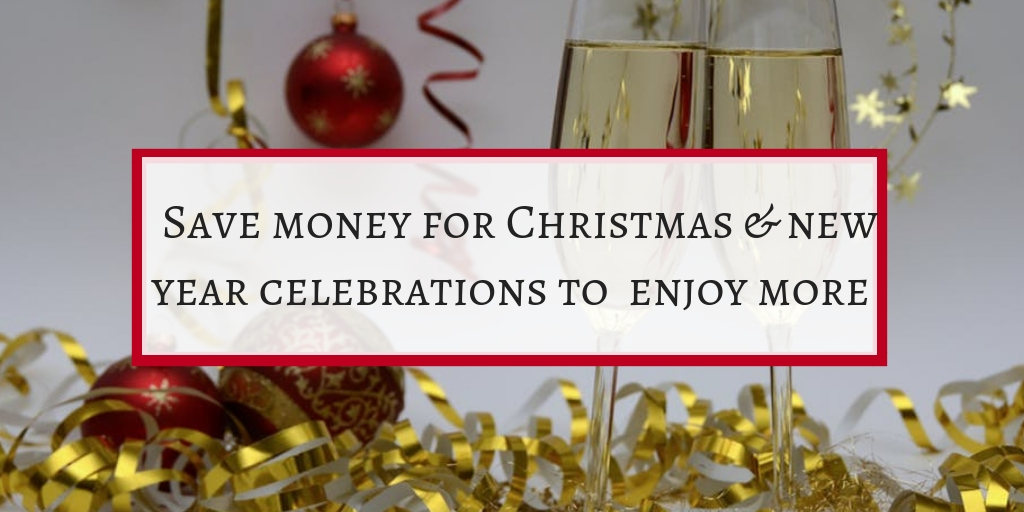 This year is coming to its end. Christmas and new year are nearing. It is time to start saving for a holiday to celebrate Christmas without hurting your wallet.  If you had written your financial goals for this year, this is the time to introspect those goals and make little changes if possible. Holiday season and celebrations are reaching near. If you are far from your financial goals, better give it a look and try not to deviate more from your goal.
The holiday season brings enjoyment as well as many ways for us to spend money. It is the best idea to get ready for those expenses and allocate a different fund for that if you haven't done yet.
Even if you feel like you are left behind of your goals, don't worry and get ready for next year in every possible way. Sit down now, with paper and pen and start writing your spending, your budgets. In simple language, write down your financial goals. This will help you in accomplishing your financial goals for next year. Coming to these three months, you still have time to make some extra money for your Christmas holidays.
1. Start surveys to save money
Surveys will not make you rich but if you go on doing surveys and save money, you never know. The best idea is to become a bit aggressive for saving money for your holidays and save each and every penny. After all, this is the biggest time of the year. Enjoyment in life is also an important part which rejuvenates you for your next year. Sign up for as many as survey sites and you will be able to save money.
It is possible to make around 200 dollars a month from survey sites if you spend some free time on surveys. This one is my favourite. I don't spend even a single dollar which I earn from these surveys. This one always goes into my savings account and then to the retirement fund.
2. Cashback with shopping sites
These cashback sites are really great for saving money. It really helps you save some money. Before buying anything, do some research. And if you see that prices are the same online and in-store, go for an online one. Because you will be able to save more this way.
If you want to save money with cashback sites, sign up with Ebates and Cashrewards to save money on your holiday shopping. Sign up for
I know these are bit long time goals but it is in your best interest to earn some money from your side hustles. If you know some skill and can use that to earn some money. See if you are good at crafts, try to create something and sell on Etsy. It may take sometimes longer to earn money but it is a good thing to do.
4. De-clutter your house and sell extra stuff
Everybody has this habit of collecting stuff at home. Why not give an overhaul to your house by cleaning and collecting extra stuff to sell. Sell any extra stuff and add that money to your Christmas fund. We are living in Melbourne for a few years only so we don't have much stuff. But once I sold my babies toys and earned around 250 dollars. And I loved that idea.
If you have old furniture but is in good condition, sell it.
5. Squeeze money from grocery shopping
If you go for grocery shopping mindlessly, be mindful of that. Take a list with you, stick to it. Go for home brands and for fruits and vegetables, go for fresh food markets. Fruits and veggies are always cheaper in these markets. Never think of remaining loyal to any brand. Be strategic about your grocery shopping and choose the brands which are cheap as well as good on quality.
6. Stop going for outing till Christmas and save
I know this one is difficult but worth a try. Figure out how much you spend on outings and put that money into your holiday savings. Instead of going out on paid places, go for the free ones. And don't forget to take home-cooked food and water with you.
7. Make your gifts yourself
Are you good at making some crafts? Youtube is full of so many ideas. Many DIY  and craft tutorials will teach you how to make gifts yourself and save money. Handmade gifts also have some element of personal emotions attached to the gift. ( Just my opinion ). Try making gifts this Christmas.
8. Start eating  home-cooked food
You might have some funds allocated for eating out or buy lunches from outside. For the time being, stop that and start cooking at home and take home-cooked for food with you for wherever you go.  For this, think about the money you spent on eating out for your last months and start saving that money for this bigger time of the year.
It will save you tons of money and without doing anything extra. If you kids at home, they could be told to save and why you are saving for the big days. Kids will understand this. I always thought of this thing when my mother would tell us to save money for Diwali. We celebrate Diwali with great enthusiasm.
9. Skip your coffee and make it at home
If you are an ardent lover of coffee from shops, skip for these 13 weeks and you will have a lot of money in your wallet for Christmas. Say if you spend 4 dollars every day on coffee when you are out of the house, you nearly spend 20 dollars a week. And if you will save this for 13 weeks, it will come out to be 260 dollars. Calculate this money and put aside for your Christmas fund.
Save this calculated money first. Otherwise, you will not be able to save because saving before spending is always recommended.
10. Use your collected points on reward cards
If you have collected reward points on your cards from shopping, use them now. I have around 50 dollars on my flybys which I can use at target.  I love this kind of money. This is the best time to use that kind of reward cards. Some stores have great sales and deals, try to buy only those things which you require from sales.
11. Avoid using credit cards
Avoid using credit cards. And start shopping with cash in your hands. Credit cards let you spend more. Be mindful of your spending. Use Spending tracker to track how much you are spending. Then make a budget according to it. Try to live on less than your previous month and put that money into your saving account.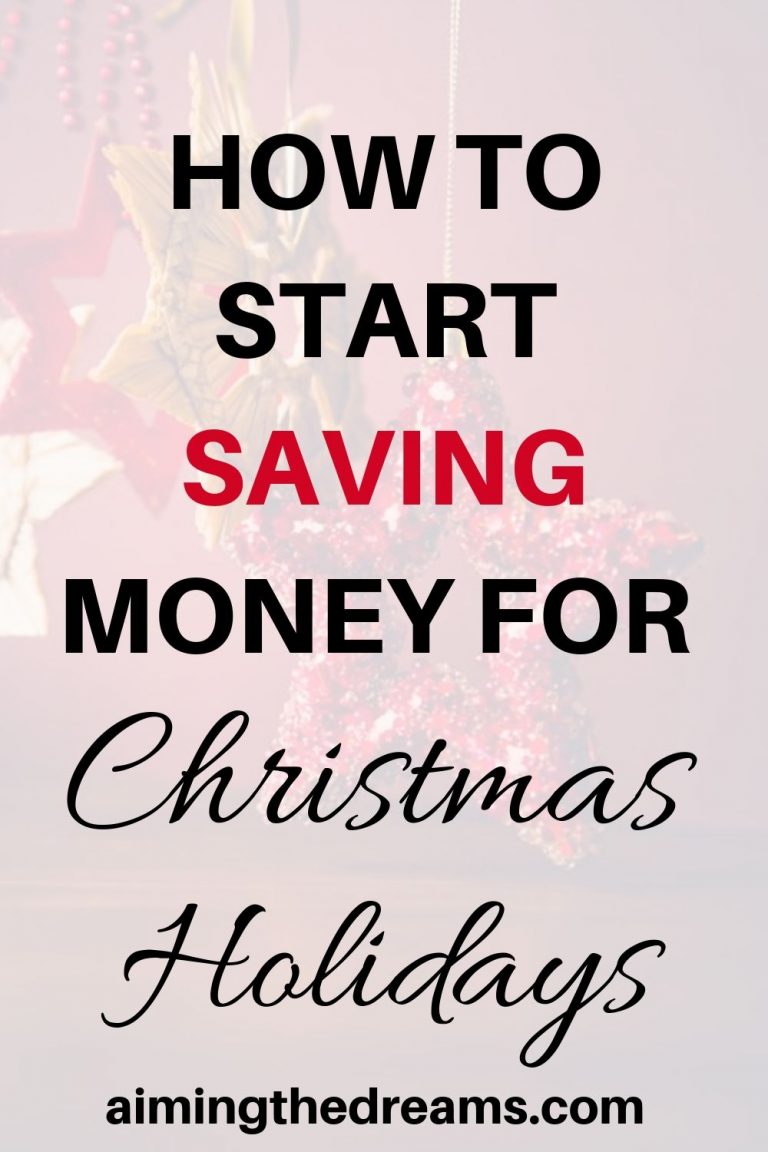 Related
These are my favourite tips to save some money for the holidays. If you have more ideas, please share in comments. And one more humble request, please share if you like the post.