If you want to start working as a proofreader, the very first step would be to find entry level   proofreading jobs online. It can become your best side hustle to start earning money or supplement your income.
A proofreader read any written text for grammer, spelling or punctuation marks to pick the errors. Proofreading is often confused with editing. These two are different terms though they have a similar goal of perfecting a written piece by correcting it.
Difference between proofreading and editing
Editing : Editing  involves making changes and suggestions that will improve the overall quality of your writing, particularly in relation to language use and expression.
Proofreading  : Proofreading comes after editing and is a process of correcting grammar mistakes, punctuation, spellings and other language errors. Proofreading is the final step in the creation of a writtten piece be it a document or any other text.
With the extensive use of web, blogs and online courses, the demand for proofreaders have increased.
On top of that, it is a location independent side hustle.
Disclaimer: This post contains affiliate links which means I may get compensated if you click through my link and make a purchase without any extra cost to you. For full disclosure, read here
How much proofreaders get paid
It depends on proofreading experience. Proofreading jobs pay less than writing jobs. Glassdoor has a salary range of $24000 to $49000 with an average of $36290.
How to find legitimate proofreading jobs online
Some companies hire proofreaders and pay money to proofread from home. Working virtually had never been so lucrative and easy. If you want to work as proofreader and want to stay home, then ProofreadAnywhere's General proofreading : Theory and Practice can help you get started.

If you want to get hired as a Proofreader, you need to have some specialised skills. It is better to learn these skills and stand out from the crowd. This course will teach you all you need to know about proofreading and make you ready to work from home as proofreader.  General Proofreading course by Caitlyn of Proofread Anywhere is a detailed and comprehensive course.
Skills you need to excel at proofreading
Though you can learn a lot from this course, still you need to possess some skills to start working as proofreader
Attention to detail: You need to have an eagle eye to pick small errors. Concentration and attention to detail is the most important skill required to be successful at proofreading.
Reading: You have to read a lot  while working as a proofreader. If you feel like you can read long-form text with equal concentration and without distraction, then go for it.
Immaculate English:  Yes, of course, your end goal is to provide a perfect copy of text after picking any errors. You should be able to insert or delete any extra punctuation mark easily.
A college degree: Though it is not a requirement, some of the proofreading companies want you to have a degree. A degree in journalism or English can make these careers easy for you.
Check General Proofreading course here
Here are some companies where you can look for proofreading work and get hired to proofread documents.
This company/website hires proofreaders for proofreading services. You will get paid around  $0.13-0.18 per word. Proofreaders who are native English speakers from USA, UK, Australia, Canada, Ireland and New Zealand can get hired.
The writing and editing tasks at Domainite are pretty easy so you don't need to have previous experience but you need to respond to their emails quickly. You will be able to grab more work and hence make more money if you have attention to detail.
Here you will find easy to do editing tasks which require no previous experience. The only requirement is a computer, a high-speed internet connection, Microsoft word on your computer. And you are set for work.
This company need you to be a PhD in English or a related field to get hired. Also, you must have verifiable skills as a published writer.

Edit fast need freelance proofreaders and editors to edit the documents for clients. Here you may not get consistent work but you will be paid 60% of any project. Payments are made through paypal.
Editor live hire editors/proofreaders occasionally for proofreading jobs. Their requirements are
Be currently employed or enrolled in an accredited university in the United States and have minimum G.P.A of 3.6
Have a bachelor degree with  5 years of experience in proofreading.
To work with English Trackers you should be a native English speaker and a minimum 2 years experience editing academic documents.
Gramly hires proofreaders for proofreading services. Requirements are a computer with Microsoft software and the internet. Also, you need to have a background in writing or journalism for your application to be considered.
Guru is a market place for freelancers. You can find proofreading work  on this site. You need to register with them and sign up. After that, you can browse the openings and apply for the job according to your skills.
We all know that indeed is really a great place to find jobs. Same is true for editing/ Proofreading jobs. You can find lot of proofreading jobs on indeed. Some of these may be remote obs which you can do while staying at home.
Life tips provide helpful tips for its readers hire editors and it is a salaried position.
Managed editing hire proofreaders as independent contractors. They have a detailed application so complete it and keep your information in their database.
One space is the place where editing and proofreading jobs are posted. And you can also make an account on this site and apply for jobs. If you don't find  job that fit your skills, you can apply and if they find any job that fit your skills, they may contact you.
Peopleperhour is a place where you can find freelance work. You have to sign up with them and your skill sets will be matched with the clients.
You can join this company even if you are  an entry-level proofreader. But you have to pass their test to be considered for work. And you should score 95% in this test.

You will get hired if you are a masters or PhD in any stream. Proofreading 247 works for academic or  business  proofreading.
Sibia Proofreading hires editors for scientific, medical and academic journals. You must have good experience in editing and proofreading to be considered to proofread and you must be have knowledge of one of the fields.
Writers relief provide proofreading services for whch they need proofreaders. But they say that they are very selective in choosing the applicants and only 2 % of applicants get hired.
Registration will take around an hour. And registrations for proofreaders /editors will be open anytime in Q1,  2019. At the moment they are updating the platform so  you have to wait till it gets updated.
This is a great place to find occasional proofreading and editing work. You can work remotely but you have to pass their proofreading test at their Virginia office.
Proofreading pal hire proofreaders regularly and pay good money. They require you to be graduate or pursuing a graduate degree in US . Or you should be a graduate and have 5 years of extensive experience in proofreading.
Polished paper hire professional proofreaders to work on their projects. To join this website, submit the application with resume and required information and pass their editing test.
Scribbr is the place for academic writers and editors where you can find proofreading work to work remotely and earn some money.
Scribendi has lot of editing and proofreading job opportunities available. You can find onsite as well as offsite work.
WordsRU require you to have a Master's degree , PhD or equivalent professional experience in any academic discipline. Be proficient in MS word and have atleast 2 years of experience in proofreading.
Wordadvice hires those editors who  have 2 years of editing experience. If you have required skills then you can get hired for proofreading work.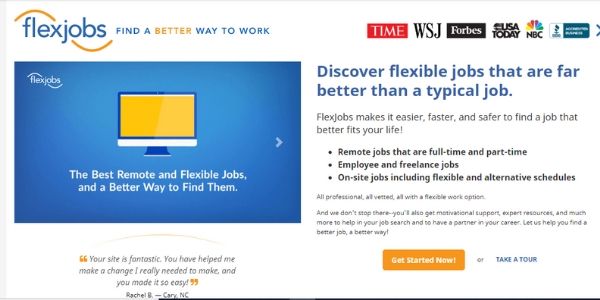 Fle jobs is a great place to find remote jobs and proofeading jobs is one of them. The only catch is that you have to pay a monthly fee of $15 for membership. You can cancel it anytime you want.
26. Fiverr.com
Fiverr.com is also a great place to get started as proofreder. It provides legitimate proofreading jobs online as a beginner.

These companies provide proofreading and editing work. Some of them provide work as individual contractor and you get to be paid as you complete the task.
More optiions are here to look for legitimate proofreading jobs online
29. Kirkus Media
30. Cactuc Communications
31. Wordfirm Inc.
32. Book Editing
33.  Kibin
34. Grammar Chic
35. Reedsy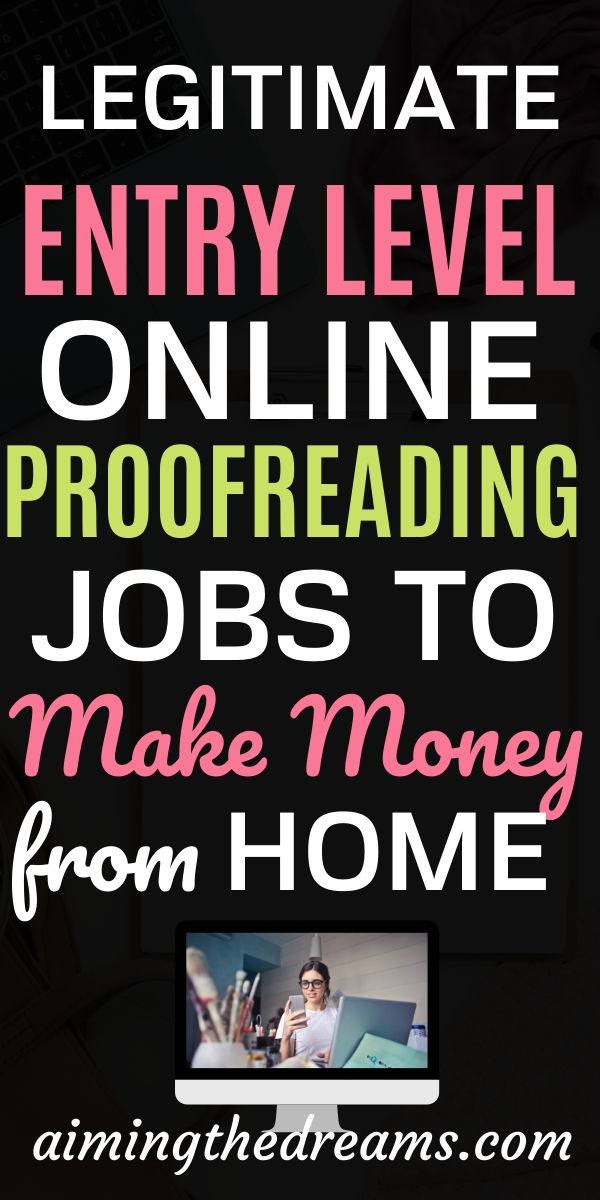 If you want to kickstart your career as a freelancer proofreader, you can check here the free masterclass by Ciatlyn Pyle.
Related
A tiny request
If you like the post please share because it may help find somebody the job to work from home. I will be thankful to you for this.
Love
Gursimrat