Some companies pay money to test websites from home. If you can spare some time for these, you can earn an extra 500 dollars a month. Making money while staying at home had never been so easy. In this era of the internet, it is really easy to make some extra money to supplement your income.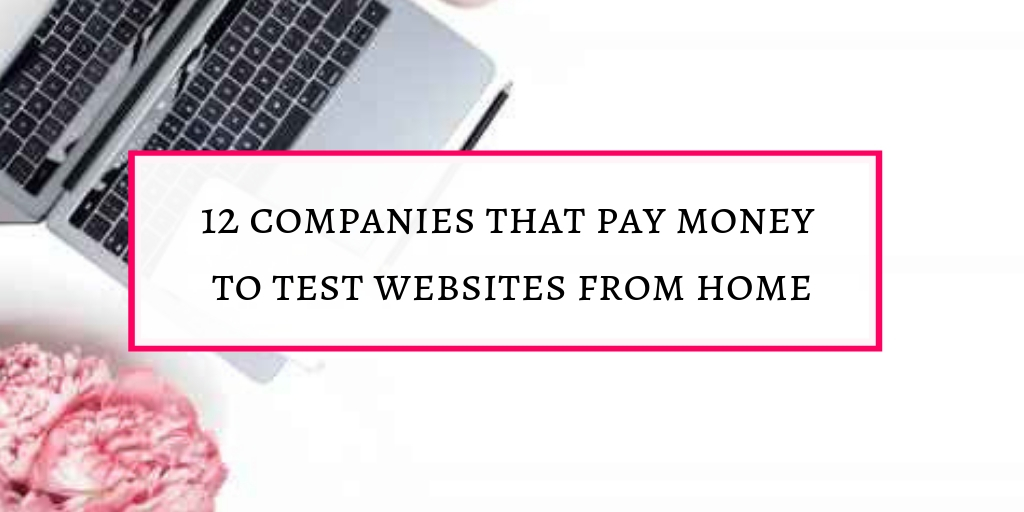 Disclaimer: This post contains affiliate links. For full disclosure, read  here
---
If you want to make money right now, you can sign up with these survey sites.
This is one of my favorite survey companies with a 5-star reputation on trust piolet.
You can sign up with Survey Junkie now and start making money
Swagbucks: Swagbucks is a legitimate site that pays for surveys and other tasks. Sign up with Swagbucks for free and start earning now.
How to make money by testing websites?
Website testing companies send websites and apps to testers and ask for honest reviews about the website. It is to test how navigation works and how website users would be able to use that particular website easily.
Some companies may need you to install software to record your voice and navigation. You should have a basic knowledge of English as you may have to give your opinion by writing your views.
Related
These companies pay money to test websites from home
1.Usertesting: This is the most trusted company which pay users to test websites and for giving their honest opinions. The payment is around $10 for 20 minutes. Because the tests normally take 15-20 minutes to complete. Once you record and submit the response, you will be paid within 7 days to via  PayPal.
Get paid to test websites before they get published. You can take tests on any device and phone, tablet or PC. They pay through Paypal and the tests are similar as with Usertesting. You can also get paid to complete some micro-tasks on enrollapp, though the payment is less as compared with actual website testing.
TryMyUI is similar to other website testing companies. They pay you for the test you take and your honest, detailed review. You get to pay $ 10 for a test of 20 minutes.
They will record your voice and screen while you navigate the website. They also require you to complete a survey at the end of the test.  Similarly, you will get paid by Paypal.
This company pays you around 10 dollars for every test you complete. You require a PC, Microphone and internet connection to complete tests.  To start working with Userfell,  the company require you to take a qualification test.
As with other website testing companies, they need you to have a computer, microphone or you can use your cell phone. They pay through Paypal or Pioneer.
5. UserLytics
You need a microphone, Webcam, Computer and a good internet connection to test website with this company. Tests take around 15 to 20 minutes but you have to record while doing the test. Payments are made through Paypal as soon as you complete the test and it is approved.
This can give you varieties of testing opportunities and can be great fun.
Userzoom requires you to have a good working PC and mobile as well as a good internet connection. Payrate is 5 – 10 dollars per test.
7. Respondent
Respondent is the website  testing company that pay you to test websites. This company also pay you to complete other tasks like focus groups.
8. Analysia
This company also pays around $ 10 for a test of 15 – 20 minutes which is a good pay rate. Payments are sent through Paypal
9. Intellizoom
This is similar to other website companies and pays for the test which takes 10- 15 minutes to complete. They pay a bit late as it takes around 21 days to get your payment.
They provide two types of testing
Standard  written response surveys
And audio-video recorded responses
Payment for standard written responses is $5 and for video, recordings are $10. You will need to use intellizoom's software on your computer every time you get a website to test. Payments are made through Paypal.
10. Validately
Validately pay $ 5 for simple tests but also offer live tests where you have to share your opinion on the phone with a live screen shared with a moderator. Here the payment is around 25 dollars for 30 minutes. Money is paid after 5 business days.
Those tests which don't need moderator can be done at your own leisure but those which require a moderator need time commitment and pay better.
11. UsabilityHub
This company is around since 2008. It pays you to complete tests. Though the pay rate is not as good as others. It means you get to pay around 6 to 10 dollars for every test you complete.
12. UserInPut
Userinput provides website testing through Amazon Mechanical Turk. This company pays you around 5 dollars per test you complete.
These are the companies which provide website testing services and send tests to testers through emails. After completion of tests, they pay from 5 to 10 dollars per test which take around 15 – 20 minutes to complete.
Related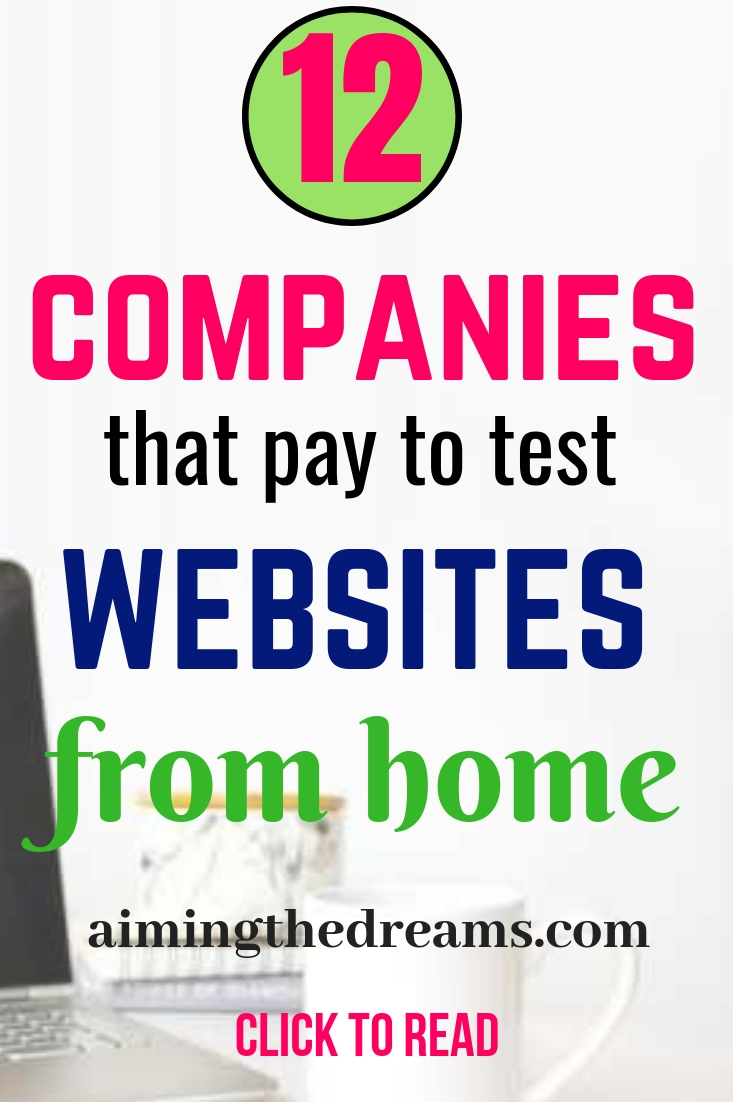 57 places to find freelance work as a beginner
9 best  work from home jobs tested to bring a steady income
List of side hustles to earn side income
✨If you are a business owner or a busy blogger and looking for some help with the Pinterest account, I am here to help you out. Just send me a message here and I will get to you
⭐I hope you like my post and don't forget to follow me on Pinterest ?
A tiny request
Please share this if you find it useful and think it may help somebody who wants to make money from home. I will be really thankful to you.