Transcription is a good idea to make money while staying home. Even if you need some extra cash, you can start transcription. You can start at some places without any experience but some companies require you to have some experience to begin  transcription.
Disclaimer : This post may contain affiliate links which means I may get compensated if you buy through my link without any extra cost to you.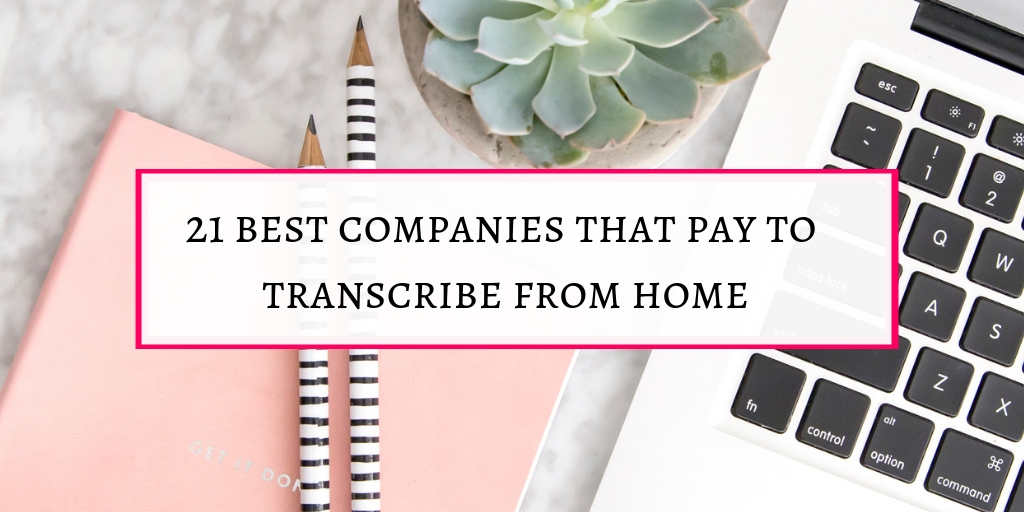 Not very company will hire you so start with the least favourites. First get some experience and then apply with the companies you like. Here are some companies that will let you some practice. You can practice tests here
If you feel like you need some skills to learn before you start transcribing from home, Transcribe anywhere will help you in teaching those skills to earn some income.
Transcription  feels like very easy work but will require some work and experience to get hang of it. Things will become much easy and better after some experience.
Read this post about side hustles to ideas to earn side income.
Also you can have a look on these 13  genuine online job ideas that  pay $20/hr or more
If you want to start online business then here is a list of online business ideas to start with very low budget
Here the best companies that pay to transcribe
You have to clear transcription test before starting transcribing on this site. For finding work, you need to be working on call because this is the way you will get some work. The best part about this site is that  transcription for so many languages is available there on this site.
Quicktate provide transcription work even if you are a beginner but you need to pass their test first. Also, they will check your background because of the sensitive nature of some of the files transcribed on this site. You have to pay  $15 for this.
Rev is a legitimate and reputed company for transcription services. They also need you to pass their test before starting out.  Their site says that you can earn around $230 per month and top earners earn around 1400 dollars a month. They pay through paypal.
Tigerfish is also a transcription company which is around for some time and hire beginners for transcription work. Download Tigerfish Transcription style guide and start working with them. This is for only US residents.
Here you don't have to pass any test but you will be having good amount of eork only after you have done some work and graded good. Pay rate depends upon the quality of your work. Some gigs do list average  price but depends on the quality of work.
They need you to have some experience but if you pass their initial test, you may get hired.  This site is for US and Canada residents.
This company provides transcription services in many languages and it is truly international. Their pay rate is like others around $.005 per word on average. They pay every 2 weeks and through Paypal.
They hire beginners and you have to pass a test before getting hired . And if you fail, you have to wait for six months before applying again. They pay average pay rate. And how much you earn depends on your speed.
9. BAM Transcription
This is another company which is around for 20 long years. They are Hollywood based and specialise in transcribing for entertainment services. Send them an email and they will inform you about their selection process. You need to pass a skill test to start working with them.
They provide work to beginner but you need to pass the skill test. And you should have a speed of 75 WPM and good grammar. They work for insurance transcription and if you get hired you can have a steady work and income.
The form you have selected does not exist.
11. Verbal Ink
Verbal ink is for people who have some experience in transcription. This one is having really good reputation and pay well. Send them an email if you want to transcribe with them.
Here you have to pay 10 dollars for applying which is non refundable. This company do their background check but pay better than average pay rate.
Ubiqus provide many types of transcription services like general transcription, legal, medical. They hire people from all nationalities and at all levels.
This company hires native English speaking people for transcription. And they pay weekly according to the time spent working.
They hire through an email. If you want to work with them, send them an email. You should have a typing speed of 65 WPM and should have pedal and transcribing software. Though you don't need to buy until you get hired.
Their website say that their transciptionists earn between $ 100- 3000, depending on their skill and the amount of work they take. No experience is required but as bilingual, you may expect to make more money.
You need to pass their test before getting hired and if you don't pass their test in first time, try it in few days. This is a UK based company and pay every Friday through Payoneer and Paypal.
Crowdsurf hires through Work market. Work market uses recruitment groups to connect you with employers offering freelance works. After setting up your account with work market, you can apply join Crowdsurf to  transcribe and pass assessment test. If you get hired and start working, you get pay at the end of the day.
19. Transcribe.com
You have to pass their transcription test before getting hired. You can get different type of documents to transcribe. Payments are paid through Paypal.
To work with Speechpad, you need to go through their application process. It is one of the best companies for transcription work. For beginners, they pay around  $0.25 and around $1 for experienced people.
Athreon provides transcription jobs as diverse as medical,  legal, media and business transcription. They pay according to the lines transcribes and make weekly payments through Paypal.
Related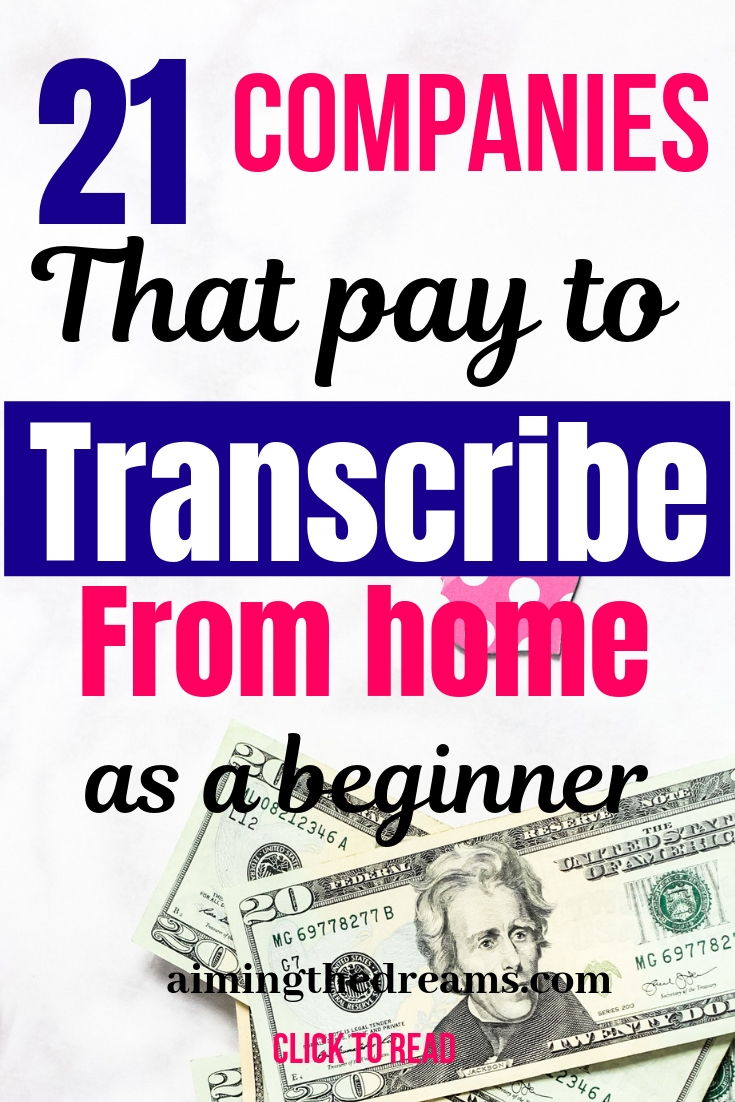 ♠  If you want free gift cards  : Sign up with Swagbucks . There are many ways to earn points from Swagbucks to get get reward points and get free points.

♠ If you want instant money : Sign up with Ebates and get your bonus of $10  which you can access after making some purchase. There are many stores from which you can earn cashback on shopping.
If you want to start making money online right now, start doing surveys. You will not become rich but you can increase your emergency fund or your build retirement fund with this extra money. Here is one of my favourite survey companies
Survey Junkie:  I personally use Survey Junkie to make some money in free time. It is easy to find  high paying surveys at Survey Junkie and you can make good money as side income from the comfort of your home. You can redeem the points as money or as free gifts.
  ⭐  Sign up for Survey junkie and start earning money right away
♦ If you are interested in finding out more about earning money online or side hustles, you will love these posts
13 genuine online jobs that pay  $20/hr or more
11 online business ideas you can start with no money
15 passive income ideas to make money while sleeping
18 home based business ideas to start with very low budget
⭐ I hope you like my post and don't forget to follow me on Pinterest ?
Please share this post if you like it. It may help someone to  find transcription work to start earning some side income.
Love
Gursimrat