If you love to spend money a lot, then use these hacks to trick yourself to save money will definitely help you in. As humans, we love to have all the things we want. Sometimes we feel obliged to buy items to please ourselves.
The form you have selected does not exist.
I have a friend named Richa, who is so fond of buying stuff that every other day she has a plan to buy some item even if she doesn't need it. We both go for a walk together, and she always tells me which new things she wants to buy for her daughter. She was telling me that if she gets stuck at something, she will want that item on any cost.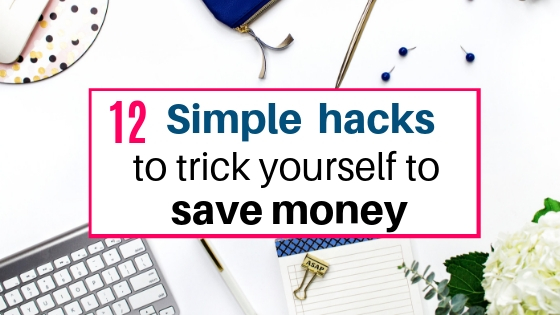 Disclaimer: This post contains affiliate links which means I may earn a small commission if you sign up through my link. For full disclosure, read here
Nowadays, her shopping love is baby stuff because she is expecting her second child. She was asking me why she starts feeling uneasy when she wants something.
She told me that the uneasiness of don't buy that particular item (which she want) never fades away until she buys it. On top of that, she said that after buying this one item, her mind starts thinking of some another item. The list goes on. After listening to her, I realised, how big this problem can be.
For sure, saving and spending both comes from our psychological inclinations. Some people are naturally prone to spending as spending give them a sense of happiness. Some are naturally money savers. I was like this too but changed my habits because I never had a lot of money to spend on non-essential items. And this always made me sad. And whenever I had money, I would spend it without much thinking. Again after spending money, I felt guilty. It was always a never-ending cycle. It was like
You are not happy because you want something → You buy what you want to → feel guilty about spending money → Not happy again → want to buy something again to make yourself happy
If you feel like you are in the same boat, start taking small steps to save money instead of spending. Tricking your mind towards saving money is the key. In the beginning, you have to be a bit strict with yourself but as you start building your savings, your mind will start thinking about savings only. As with all the positive things in life, saving is contagious too. The best part is you can save on any income.
You can also read 29 ways to save money on a tight budget
These simple hacks to trick yourself to save money will definitely to cure your spending habits
1. Transfer savings automatically
If you cannot trust yourself on savings, then start saving money automatically. And one more point is don't change it. This will give you less money on disposition to spend. Also, make it sure to make that money difficult to access. Automatic transfers don't depend on your mood.
2.  Ask Who will get rich
When you want to buy something, always make a comparison between yourself and the manufacturer of the particular item. Say for example, that particular handbag is $100 and you want it so badly that you are imagining yourself with the bag and matching outfit. Stop, and start thinking after you buy this handbag, who will get rich. You or the manufacturer or store owner.
Transfer those $50 in your saving account and feel the happiness of making yourself richer by $50. This is a simple trick but it works.
♦ Make yourself rich instead of manufacturer/ vendor
3.  Remove your saved credit cards numbers from shopping sites
When you are having everything ready to shop, it is easy to buy stuff without thinking much. If you have realised that spending is a habit for you and you love to spend money, delete your credit card numbers from online shopping stores. Make shopping as difficult as possible.
4. Cancel email subscriptions to shopping stores
Do you love online shopping and love to have loads of emails from shopping stores? If you find shopper inside you always ready to buy newly released fashion, then cancel those subscriptions immediately. When you will not have updates for new stuff, you will be less inclined towards shopping.
I myself find always buying clothes for my daughter. They are so cute that I cannot resist.  Cancelling the subscriptions really work.
5.  Make a strict budget
Don't be lousy with your budget. Make it as strict as possible. Track your spending and keep the money in your checking account. And immediately transfer the money which you want to save in savings account. Make that account difficult to access. My idea is, don't have a card for that account. Or keep that card at a place difficult to find.
When you know that you have to go to the bank for taking that money out, it will be difficult for you to use that money for your purchases.
Give yourself a shopping allowance: If you cannot resist shopping for your wants, you can keep some allowance for that. And gradually decrease that every month.
6. Always take cash for shopping
Make a strict list for shopping and stick to it. Take cash with you and buy only those items on your list. This will help you to curb your impulse to buy. Stat shopping according to your list. I am sure after shopping from a list, you will not be left with much time to shop for non-essential items.
7. Visualise yourself to be rich
There is a power in visualisation. When you visualise something positive and beautiful, your mind lights up. This is because your subconscious mind can understand images only. And whenever you think and feel something, your conscious mind generates images for that. Visualise yourself to be rich. At present you may or may not be rich but we all dream of being rich.
If you are not rich now, you need money to be rich. You cannot have money to be rich by spending money. You need to save a good amount of money to be rich. Now, whenever you will be ready to make a purchase, think of becoming rich.
8. Start saving small
Taking smaller steps is a bit easier than taking a big leap. If you are thinking of starting small savings and saving any cash, there is nothing better than  Acorns( Now Raiz). Every time you will make a purchase, Acorns will round up your purchase and invest for you for a fee of $1 for one month.
On top of that, you will get a $5 bonus for sign up.
9. Save as much you spend
If you feel like nothing helps you and you are going to buy anyway whatever is in your mind, save the exact amount. Make it a habit to transfer immediately the same amount of money as you spend, into your saving account. This will make your savings grow. And with the other positive things, saving is contagious too.
If you love shopping online. you can start saving the discount. Say you are shopping through the Ebates. (Sign up with Ebates and get your bonus of $10 ). If you buy something worth of 100 dollars and you get 10% cashback, Immediately transfer  $10 to your savings account. I am very much sure that you will forget about the cashback when your check will come.
10. Trick your mind to do something for earning money
Sometimes you just fee the urge to go to the shopping centre ( I get this urge every few days). But for a good reason, I go for window shopping only. Or just buy a few veggies and fruits. I always use public transport for this because I cannot hold much stuff in my daughter's pram. A very good reason for less shopping.
If you are sitting in your home and the urge to go to the shopping centre arises, feel the discomfort you will have after spending money. Why not do something else at home? What if you earn some money in your extra time. You may use your money to save for travel. Or you can stash that money in your emergency fund. What a beautiful idea.
Here are a few survey sites you can sign up to start doing surveys and earn money
The form you have selected does not exist.
11. Calculate the per hour price of the item
This will definitely help you in shifting your mentality from spending to saving. Say if you want to buy a dress worth 100 dollars. And think about your per hour wage. Ask yourself, how many hours are you going to work for this shirt? At $10/hour rate, you have to work for 10 hours for that dress. This will let you make a decision about whether that dress is worth your 10 hours.
12. Always check your monthly statement
Checking your monthly statement will let you see where your money goes. It will give you a better understanding of your monthly expenses. Also, make a list of items you bought last month and see if you put them to any use. If you didn't use those items, then don't buy similar items this month. Continuously checking your monthly statement will help you in curbing your impulse of buying. Because you will have a better understanding of your spending habits.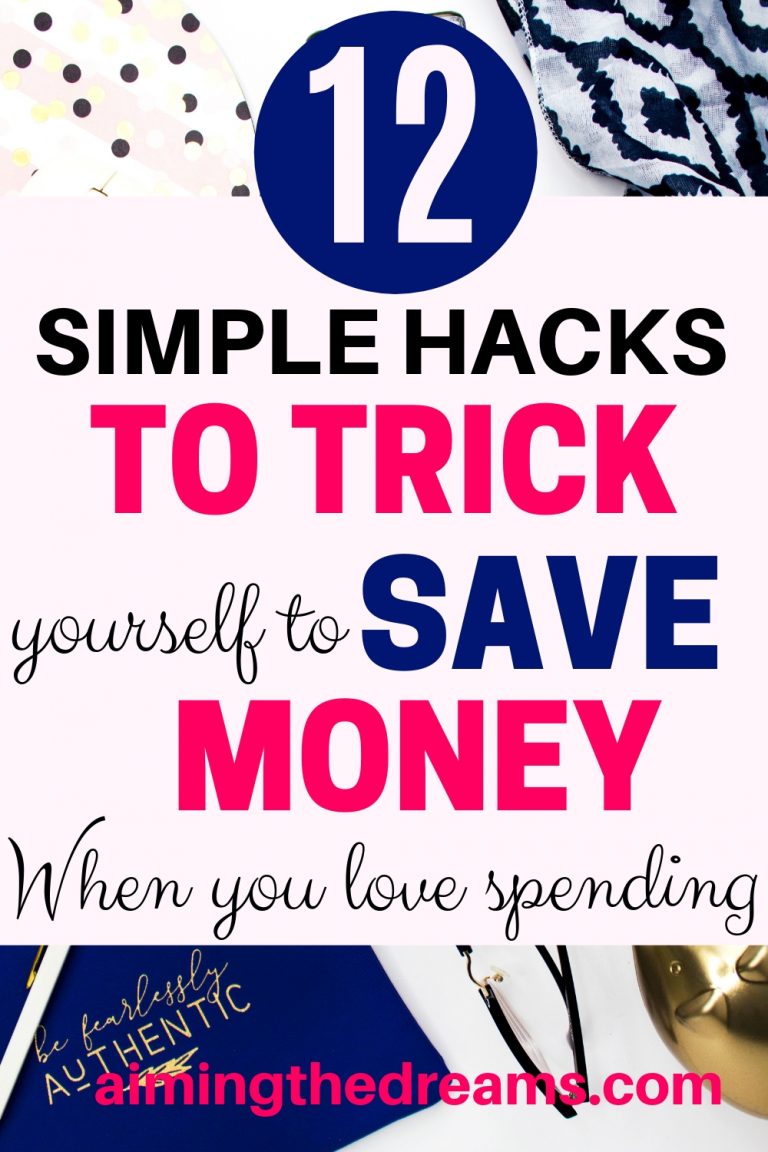 If you want to earn more to save more, you can start side hustles. Side income can help you grow your savings.  Here are a few ideas that can help you in finding some ideas for your side hustle.
♠  If you want free gift cards  : Sign up with Swagbucks . There are many ways to earn points from Swagbucks to get get reward points and get free points.

♠ If you want instant money : Sign up with Ebates and get your bonus of $10  which you can access after making some purchase. There are many stores from which you can earn cashback on shopping.
The form you have selected does not exist.
A tiny request
Please share this post if you like it. As you know, sharing is caring. I will be really thankful to you for this.
Love
Gursimrat