I know how much everybody loves Facebook. I could imagine how much time we all spend on Facebook. It is the number one social media platform which has billions of people there.  Facebook is the largest social media platform and number three in getting the largest traffic after internet giant Google and Youtube.
I think you will agree with me on this one that "Money is where people are". To sell services as well as a physical product, you need people. Facebook gets tons of visitors every day and has very engaging communities which can be used to provide value and earn money. The most important factor to consider is that the services or the product you sell should provide value to your audience or followers.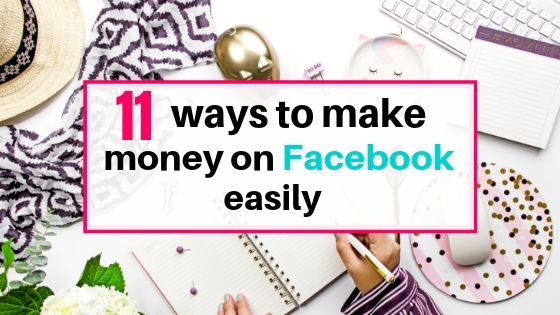 To make money online, you can also check these posts
11 online business ideas you can start with no money
Best apps and survey sites that pay for referring people.
15 passive income ideas to make money while sleeping
Making money online is very much possible in this internet space. But before making any money on Facebook, you should build an engaging fan base. You should become an expert in your niche and the magic of making money happens only when people start recognising you as an expert and trust you on whatever you say.
It becomes easy to sell when you provide value. Making valuable relations is also important to succeed on Facebook or any social media platform.
Here are a few ways you can make money on Facebook
First of all, to make money with Facebook, you should have a profile which looks real. You should have a professional-looking Facebook page.
Start building a fan base
If you already have a fan base, it is easy to start working on the strategies to make money. If you are just starting, it will take some time but it is doable. Be patient, engage with followers, provide value and you will see some traction.
Join relevant Facebook Groups and Network
Talking to people who are successful and are ready to answer your questions will make you more confident. Talk to them and boost your confidence. Join relevant Facebook groups. These groups are really helpful when you are just starting out and sometimes you can find answers to your problems quickly. Moreover, it will be easy to increase your reach by networking.
1. Become  a Facebook ad manager
Facebook ads help businesses grow by reaching to more people. Millions of businesses use Facebook ads to attract the right people to grow their businesses. This is not as simple as creating a profile and sharing pics. It is a well-crafted path to reach more people which is not possible with organic reach. Facebook ad Managers help businesses grow their Facebook reach and customer base.
Facebook ads are a sought after Facebook skill which can help you earn money by helping businesses to attract more leads as well as customers.
2. Selling on the Facebook market place
Facebook market place allows individuals to buy and sell to each other like eBay or Craiglist. It is easy to sell on Face Marketplace because the buyers are already there. People can search and filter the products according to their preference.
There are many categories which will let you sell many types of products and the best part is there is no selling fee. Everything for which you don't need any license or subscription can be sold on Facebook.
3. By becoming a Social media manager
This one is real gold because this is a stable way of making money from Facebook. But the catch is that you would be managing other social media accounts too for the businesses or individuals online. Solid knowledge of all the platforms like Twitter, Facebook, Pinterest, Instagram will be needed to become a successful Social Media Manager.
Managing Social Media professionally for businesses is different from managing personal accounts. Managing personal social media accounts is fun and you can do what you want. But as a professional social media manager, you will be writing posts for accounts which need good copy-writing skills, good grammar, basic designing skills, good customer service skills, and most importantly, you should have good organisational skills.
How to become a social media manager
4. Write a post about the product
If you want to sell to your Facebook friends, just write a post and share it on 'What's on your mind'. It is possible to sell through Facebook because your friends may require the product you want to sell on Facebook.  You can include pictures of the product you want to sell which makes it easy for people to have a look at the condition of the product.
Be accurate with the product's condition as this will help you in wasting less time and selling the stuff.
5. Selling Affiliate Products
If you love any product and want to promote it as an affiliate, you can do so on Facebook. Same as with selling your product, you can write a post about affiliate product and promote it on Facebook. If you want to promote the product to more audience, you can use Facebook ads.
You need to have a Facebook page to become successful at affiliate marketing with Facebook. Having a page gives you an authentic and professional look. Write engaging and entertaining posts. If you want to learn more about Facebook Affiliate Marketing, you can check here at cloudways.com.
6. Driving traffic to your blog or online business
If you have an online business or a blog, you can use Facebook to drive traffic to your online business or blog by sharing posts with the link back to your blog/business. This can be done organically or by promoting it with ads. Though Facebook has more inclination towards sponsored posts, you can still drive organic and free traffic by doing a few things.
Add a link to your website in your about page. If someone is on your page, he/she may click back to your website. Always try to write engaging content and post interesting things which your fans may like. Look into the insights of your Facebook page and see which type of content gets the most engagement and recreate the magic by creating a similar type of posts.
7. Earn money from sponsors and ads
If you have a page with thousands of followers, you can find sponsorship for your page. It can be a one-time commitment or the ad campaign could run for a week or it could be per post. It just depends on the agreed terms with the sponsoring party.
If you are famous with lots of engaged followers, you can make some money with sponsored ads. Though it is a short term strategy.
8. Fee membership groups
Most of the groups on Facebook are free to join but some of the groups can be joined only with a fee and it helps both the parties. If the group provides you with high-quality content and provides lots of value, it is a good idea to join those groups.
You can charge $.99 to $9.99 for the groups or provide a discount for annual subscriptions.
9. Sell your active Facebook page or group
If you have a successful Facebook page with thousands of followers and members, you can sell it for a fee. Though there are many ways you can be scammed. You should keep an eye on the buyers and do a diligent search about their activities before making any decision.
10. Earn referral bonus
Have you ever thought of making referral bonus Facebook? Yes, my friend, this is possible! If you use some apps or any online service, look if they provide referral bonus. I am sure most of these online apps and companies have a referral program because they know the power of word of mouth. Most of the shopping sites, shopping apps, survey sites provide referral bonus.
Rakuten (earlier Ebates) is one of the companies which pays you $25 for referring people and pay $10 bonus for sign up. If you have a good following, you can refer them to the sites you use and earn some money.
?Here are some apps and sites which pay a referral bonus
11. Promote products in Facebook Groups
Facebook groups are great and a practical way to promote the products. These products can be your own or affiliate products. The only thing is that the product should be related to your group. It should provide value to group members.
There are many ways to make money on Facebook. You just need to figure out which ones suit you best. If you own an engaging group or community, making money from Facebook can be very lucrative for you.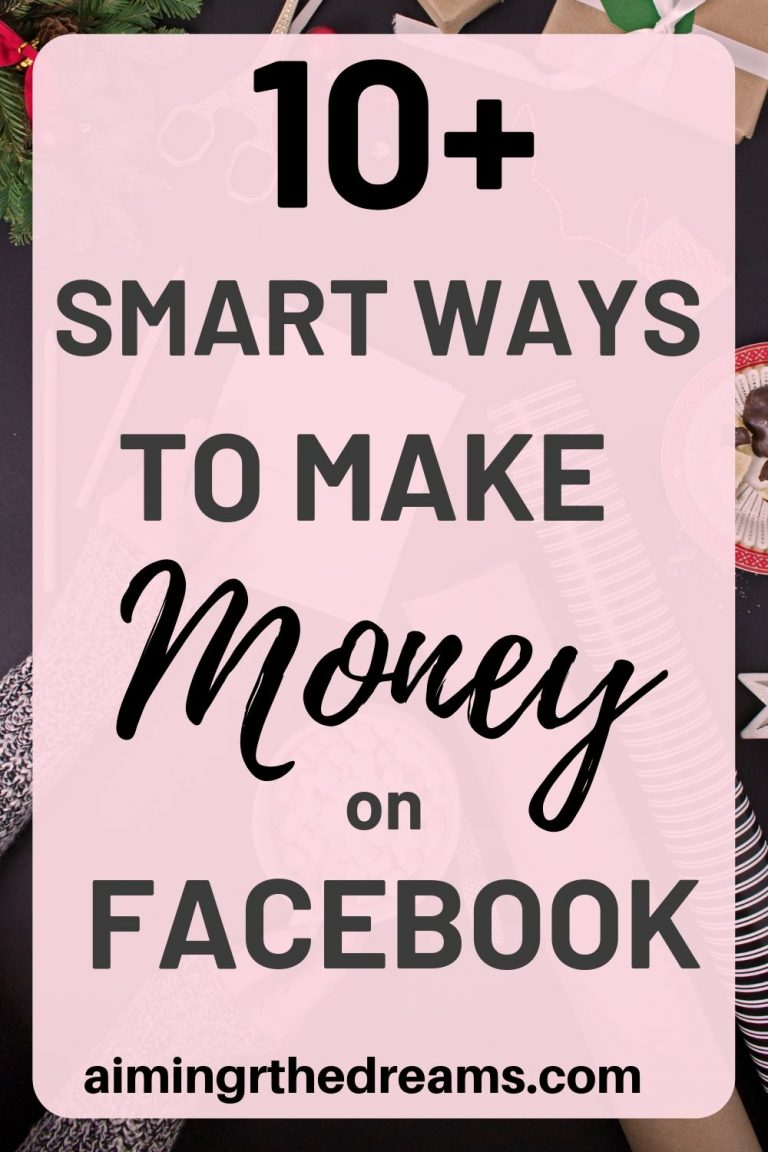 57 places to find freelance work as a beginner
9 best  work from home jobs tested to bring a steady income
List of side hustles to earn side income
✨If you are a business owner or a busy blogger and looking for some help with the Pinterest account, I am here to help you out. Just send me a message here and I will get to you
⭐I hope you like my post and don't forget to follow me on Pinterest ?
Gursimrat