Do you want to work from home but don't want to start any phone jb? It is possible to start a side hustle that doesn't require you to be on phone rather you can work in your own quiet space with a laptop. You don't need any cold calling for these type of jobs.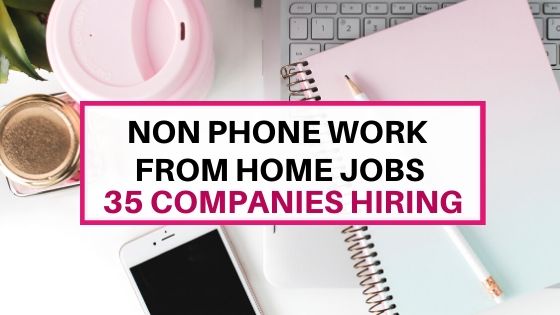 Disclaimer: This post contains affiliate links which means if you buy through my link, I may get compensated for no extra cost to you. For full disclosure, read here
Non-phone work from home jobs is not very difficult to find in this digital world. With some experience and attention, you will be able to make a good income from home.
Non-phone work from home jobs
1. Proofreading
Proofreading is one of the types of work that doesn't require you to be on the phone. If you like reading long texts and correcting grammatical errors, then this side job can be your best side hustle.
Check this free workshop to get a glimpse of what you will be doing as a proofreader. There are two types of proofreaders, general and legal. Legal proofreading is a bit more time consuming and it takes more hard work but as is the pay. Payrate is higher too for legal proofreading.
If you are new to proofreading, you can check this course and learn how to become a proofreader.
How to become a proofreader
As said, you don't require a professional degree to work as a proofreader but having training helps a lot in standing out in the crowd. If possible go for training.
General Proofreading: Theory and Practice by Caitlyn of proofreading anywhere is a comprehensive course which can help you in learning the required skills. This course is designed to help stay at home moms or dads or any person who wants to work from home
Companies to work as a proofreader
2. Transcription
Transcription is a highly sought after career to work from home. It does not require any calling and doesn't need you to be on the phone to earn money.
Transcription: Transcription in linguistic sense is the art of listening to speech and converting it into written form.If you want to make money by transcribing then Transcribe Anywhere have the courses for you.  Either you can take a course in
General Transcription: Theory & Practice™
Legal Transcription: Theory & Practice™ 
Janet has designed a free 7-day course to know if you can really learn and this transcription work is for you. Janet has put together very informational blog post 8 tips for the beginner to start Transcription work to begin. It will be a bit difficult in the beginning but as you get experience and grow your clientele, it can become a good-paying side hustle for you.
How to get work as a beginner: Getting started is the most difficult step in starting any side hustle. To start working as a transcriber you can check these online websites
3. Make money as a freelance writer
Whenever we talk about how to make money without a job, freelance writing comes into mind and it is a lucrative idea to work from home. If you can write well and have a knack for putting your ideas into words, then start a freelance writing job. Elna Clain from elnaclain.com is a freelance writer and she has a free email course for budding writers. She has a plethora of free information as well as very good courses for helping you to become a writer.
Freelance writers earn good money. It is a bit difficult in the beginning but with the practice and experience, you can charge good rates for your articles.
If you want to start your freelancing writer career, here is a post which can help you find your first writing gig.
 21 places to find freelance writing jobs as a beginner
Earning money without a traditional job is possible. No matter what you do for a living, earning money from these ideas help you create an extra source of income.
Earning more money helps you build your savings, investments and live a happier life ( yes, money can buy happiness to some extent).
4. Pinterest Virtual Assistant
The Internet has made it possible to work virtually and make money online. Companies and small businesses hire virtual assistants and social media strategists as they don't have to pay a full-time employee. They contract the virtual assistants and pay for their work. There are many jobs a virtual assistant can do according to their skill.
Working as a Pinterest VA is one of them. If you want to provide specialised services like Pinterest VA services then you can learn it from this course. As a Pinterest VA, you will be responsible for managing Pinterest account for your client, 
Check here how to become a  Pinterest virtual assistant
You can find work at
5. Website testing
If you are on your way to earning money online then testing websites can definitely help you make money as a side income.
This is also a good idea to earn some bucks while staying at home. This kind of works can supplement your work. Some people earn good money from these website testing tasks. You have to apply for sites that pay you to test websites. If you get accepted then you will get to test websites and get paid. Here are some of the websites which pay you for testing websites.
6. Scoring
If you are a teacher or a graduate, you can start earning money as a scorer. This work involves scoring tests and assignments at home. Though the work is seasonal, you get called for work whenever is the requirement for scoring test paper arise.
Companies hiring are
7. Complete Small tasks
You can make some money by completing small tasks on microtask websites. There are many websites that pay you for completing small gigs.
8. Social media services
Social media platforms started as fun to interact with families and friends and soon grew to an important marketing component for businesses. Social media is a bit complicated if you want to use it for profits. And businesses feel it complicated and overwhelming. Here comes the need for someone to look after their social media strategies and social media accounts.
If you feel like you have all the skills to work on these platforms and always remain on top with all the algorithm changes, then this can be your business idea to work online.
How to become a social media manager
9. Search Engine Evaluator
Many people are glued to the internet and love to search for everything and love to read many types of books or magazines. If you find yourself to be a storehouse of information, this can be a work from home job for you.
Finding data and facts based answers is more complicated than finding answers on Wikipedia. This is where an internet-based researcher comes to rescue.
You can read more here about how to earn money as an Internet researcher
10. Aha!
Aha! is a software company that hire people to work remotely from home. This company allows product managers to work closely with their peers in product management, link their activities to strategic goals and provide greater visibility to the impact of their work
11. Trafilea
Trafilea is another eCommerce company that hire people to work remotely. You can check yourself the perks of working remotely with this company.
12. Work as Virtual Assistants 
As you know, the internet has opened up so many ways of earning money, working as a Virtual assistant is one of those. It is a realistic and good-paying work where you can earn money by helping small business owners or busy bloggers.
There are so many services you can offer as a Virtual Assistant. 
Social media management
Email management
File management in google drive or dropbox
Scheduling social media posts
Maintaining records for activities and tasks
These are only some of the tasks you can do as a virtual assistant. Thre are a lot more services which you can offer as Virtual Assistant.
13. WORK AS AN ENGLISH LANGUAGE TUTOR
This is a lucrative side hustle for people who are native English speakers. There are many online sites that want to have English speaking tutors. Some of them want you to have some teaching experience and education. And they pay anywhere between $15 to 25 / hr. 
VIPKID is an online tutoring site that needs you to be fluent in English. The there curriculum is based on US common core state standards. You get paid for the amount of time you put and the classes you take.
Qkids is for young Chinese English learners. Here you teach English to young kids from china. You can teach from the US or Canada. You need to be a native English speaker to become a tutor with QKids. Qkids pay a base rate of 8 USD per lesson.
If you like to interact with people and make money, then this place is for you. You get paid around 10.20 dollars per hour. You can work from anywhere in the world. And you can set your own schedule.

14. Affiliate marketer
Affiliate marketing can make you some serious money in the long run. Michelle from Makingsenseofcents  is earning around 50,000 dollars a month from affiliate income alone. Affiliate marketing is a form of marketing where you earn money for referring people to the product and you get paid the commission for the referral. There are many forms of affiliate marketing. You can become an affiliate for a product/course or you can create an affiliate program for your own products or courses. Either way, you will earn money.
Michelle has created Makingsenseofaffiliate marketing to teach everything she used to earn money through affiliate marketing.
Some people make very niche-specific websites with great SEO and start affiliate marketing. If you have started a blog, then earning money with affiliate marketing will be much easier. If you are a beginner and want to learn affiliate marketing then this  Affiliate marketing course is really good for you.
15. Be a blogger
Blogging is not dead. It can become a good source of income if done right. Many bloggers are earning a full-time income from their blogs. Though it takes real hard work and a lot of time to make money from blogs.
Because millions of blogs are created every day. And you need to stand out from those blogs. But with the right strategy to accomplish blog goals can lead you towards success.
There are so many ways to make money from your blog. But you need to start first.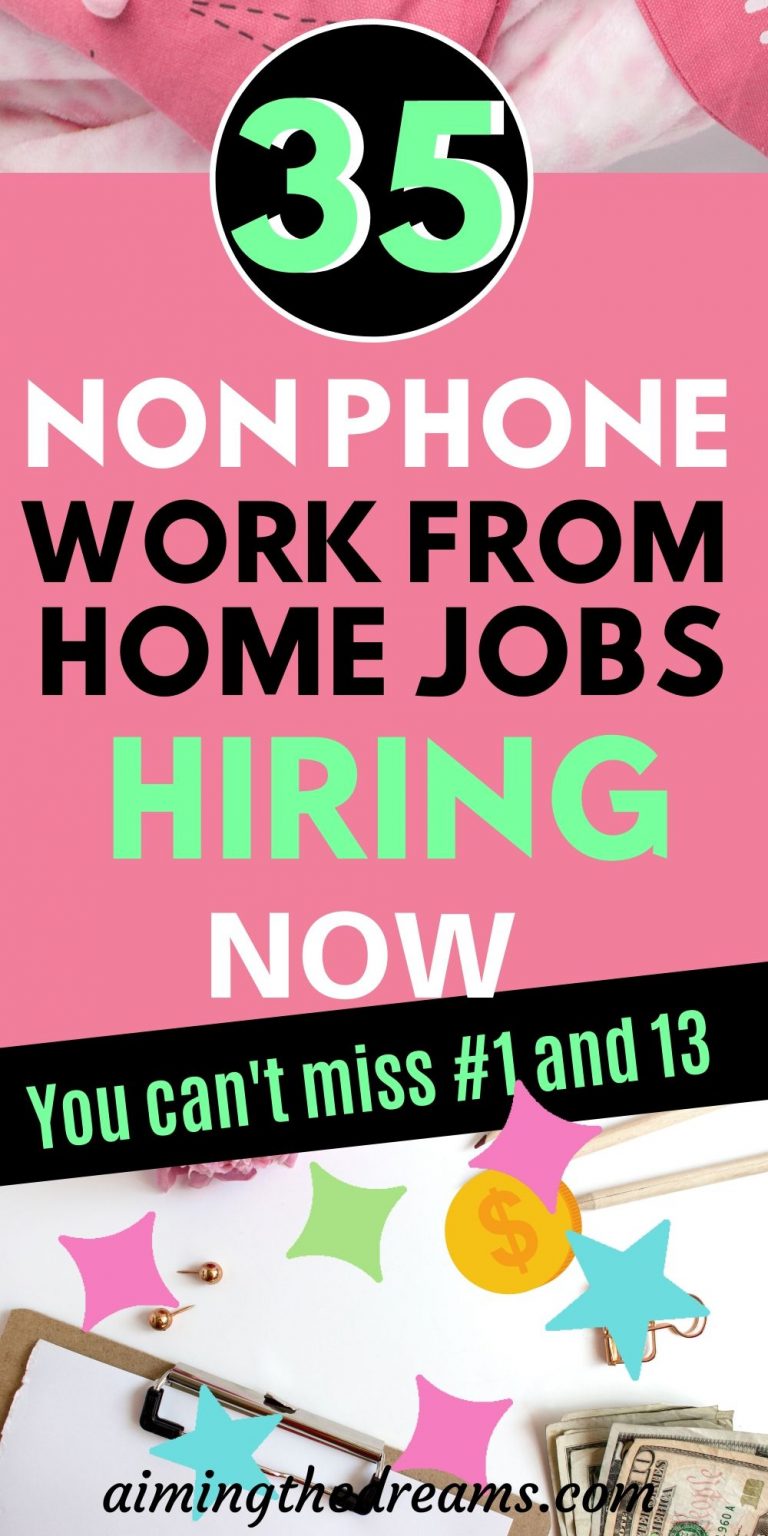 Do you like my post? Don't forget to follow me on Pinterest