Have you ever wondered how time just flies when you watch videos on your smartphone? Now the question is how to make money watching videos online so that you will get paid for the entertainment time too.
And yes, kids love watching videos on the phone too. When I have to do something very important where I cannot divide my attention, I allow my daughter to watch videos on my phone.
Believe me, there is nothing more engaging than watching videos for her. I know this is not a healthy option for kids but when you work from home and have got something important to do at a certain time, you have to work out somehow.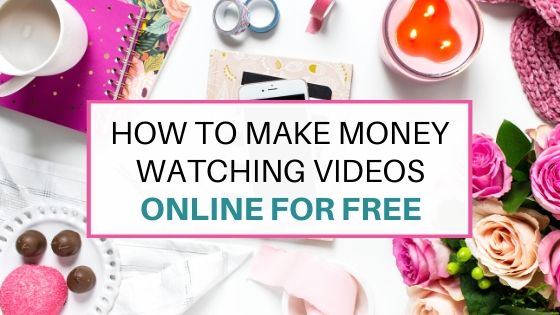 Disclaimer: This post contains affiliate links which means I may get compensated if you sign up through my link. For full disclosure, read here
Earn Quick Money
Survey Junkie: Survey Junkie is the best place to earn some extra money. There short and high paying surveys will let you make a good amount of money. Sometimes you can earn up to $45 per survey and survey junkie has 4 ⭐ start rating. Sign up with Survey Junkie and start earning money
Swagbucks: Swagbucks is another legitimate company which can earn you some money for surveys and watching videos. You can get Amazon gift card even with a minimum of 5 dollars. Sign up with Swagbucks here
There are a few more survey sites which are legitimate and can help you earn some side income. Sign up with them now and make some instant money.
Not only kids but we adults also love watching videos and when you start once, you cannot stop. It takes some time to bring yourself back to work. So why not use this time to earn a few bucks which we are going to waste anyway.
This means is that we all love watching videos. So why not get paid for the leisure time.
There are many apps that pay you for watching videos. All you do is download the app or browser button and start watching your favourite videos as you do normally.
How to make money watching videos online
There are many websites and apps that can help you earn money watching videos. You will not get rich by doing so but few bucks don't hurt right. I think you will agree with me on this one that most of us love free money. Earning money by watching videos is entirely free because you are going to watch them anyway.
Here are the apps and websites you can use to make money watching videos.
1. Swagbucks
There are so many ways to make money with Swagbucks. Swagbucks is a portal which gives you rewards for a lot of simple things like internet surfing, watching videos, completing surveys.  There is a lot you can do with Swagbucks. Earning money with Swagbucks is easy. It will not make you rich but there is no harm in earning extra money which could go into your emergency fund, retirement fund or you can use it towards travel. When you count on a monthly basis, it seems to be very little, but in the long run, it becomes a good amount of money.
The best part is Swagbucks allows you to choose which type of videos you want to watch.
Sign up with Swagbucks to start earning rewards now
2. Fusion Cash
This is another (GPT) get paid to website that pays you to complete offers. Get your $5 sign up bonus after signing up. Fusion cash is good in terms of paying for completing offers. In fact, this is the only one which really pays well.
Fusion Cash is a legitimate company that does not charge you anything for signing up. Rather they pay you a sign-up bonus. There is a mix of credit card and non-credit card offers. The credit card offers to let you sign up for a few days ( 7 or 10 days ) or month of a free trial. After that, they credit your account. Higher paying ones want you to pay to get full credit.
You should have a good strategy for finding this type of offers. If you get $30 after paying $5, then the offer is worth trying. You should be careful about the type of offers you accept. Fusion Cash is most flexible in terms of paying money.
Some of the offers pay 'Instant credit'. This type of offers shows credit immediately in your account.
Here are some points you should keep in mind while taking offers
A mix of non-credit card and credit card offers
Take offers that pay you more than they charge for being their customer
Complete those offers that let you make $8-10 in an hour
3. Grab points
Grab points is a great website to earn some money watching videos. There are other ways too to earn money. You can grow your account by completing paid surveys, Rewards and other offers. This company is around since 2014 and have paid cash and gifts worth over $5 million
It is a very much legit site and has got 4.5⭐ ratings on trust pilot. They pay you for watching videos from different categories. You will get videos from tech, fashion and lifestyle. It will be possible to watch videos depending on your interest.
I know that I am writing here about making money by watching videos but it will be a good idea to discuss other options too to make money on Grab Points.
Surveys: It will be possible for you to earn more and redeem early when you accumulate more points. This website pays you more when you complete surveys. Surveys will pay you more depending on the length of the survey. It pays from $0.50 to a couple of dollars.
Reward offers: You can earn quick money by completing offers. When you find some offers on your dashboard, sign up for them and complete them. You will be paid for this. Other offers may be paid offers like visiting a website, downloading the apps, paid trial offers and many more. You don't have to accept all offers, you can only accept those that interest you
Check out Grab points yourself and sign up to grab your 500 points
4. iRazoo
When you join iRazoo, they compensate you with 500 points. iRazoo is just like other companies that pay you to complete offers. One of the ways for getting payments is watching offered videos.
There are many other ways to earn money with iRazoo like completing surveys, playing games, downloading apps.
As we are talking about making money watching videos, iRazoo provides daily fresh videos. They update the videos daily and provide with fresh content. You can find cooking tutorials, advertisements, app trailers and many more. Whatever you will watch, bring some rewards to you.
You can get free gift cards or you can convert your reward points into PayPal money
5. Netflix Tagger
Earning money with Netflix Tagger is fun and exciting. You get paid for binge-watching your favourite shows. It sounds easy and fun but getting accepted as a Netflix tagger or 'editorial analyst' is not that easy.
They need you to be a bit expert on movies and writing reviews. There is nothing more exciting than getting paid to watch movies the whole day. Netflix Tagger jobs are listed only on their website.
It is not clearly stated whet type of qualifications thy want but they hire people from a film writing background. If you have some copywriting skils and degree or any education in film line.
These are a few of the places where you can get paid to watch videos and TV. I will update with more offers. This area of testing videos, getting reviews is expanding due to a lot of competition.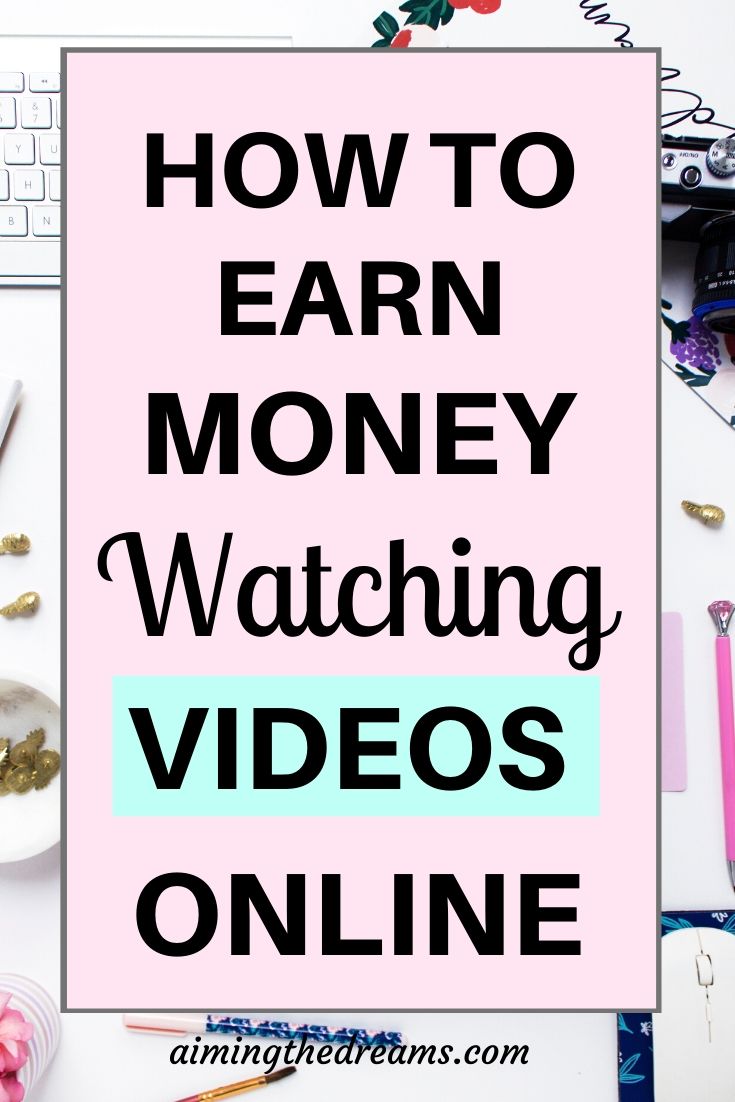 Conclusion
To conclude, we can say that it is possible to make money by watching videos. With smartphones always in our pockets or hands, we are going to watch videos anyway. Why not earn a few bucks for that time. You should only
Take those offers that pay well
Always be careful of not paying anything for signing up
You will not earn a lot of money to make you rich but can make some amount to pay your bills or save
?If you like this post, don't forget to follow me on Pinterest ?