This is the time when most of us are working from home or remotely. If you normally work from home, there may not be much of a change except that you may have kids and your spouse at home.
These tips for working remotely will help you set your working schedules and be productive if you normally work in an office environment.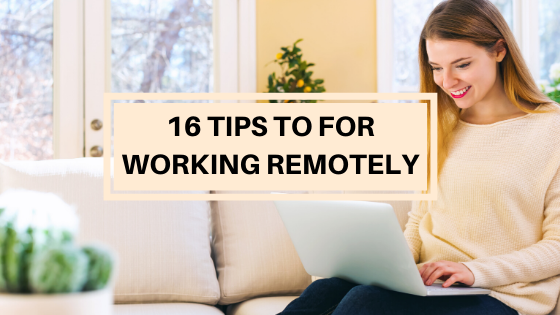 Disclosure: This post contains affiliate links which means I may get some commission if you sign up through my link. For full disclosure, please read here.
But if you go to an office for work but recent changes have prompted you to stay at home, it will be difficult to manage working hours. You may feel like you are always working.
To counteract this problem, you can try making some changes and start working productively from home. I normally do most of my work at home but feels like I am always working. I have to tell myself that working time is over.
How to stop procrastination and laziness to be more productive
Time management strategies to beat procrastination
Tips for working remotely or from work
1. Designated working area
The designated work area is important to motivate to work. Being at home, having a clearly defined place for working is necessary.
You will feel inspired to start work at the designated time.
2. Figure out your optimum working time
If you are not required to work for a specific time, you can choose your own hours. This will keep you more productive. Some people feel more productive while working during the morning and some are night owls and work better at right.
Moreover, it is always easy to work when all other family members are sleeping.
3. Finish your work in a set time
Finish your work in designated time the way you do in office. It will help you reduce working hours and you will be able to accomplish more in less time.
Otherwise, you may feel like you are always working. This the downside of working from home.
4. Use time blocking
While working in an office environment, you don't have so many distractions. This is different when you work from home. There are always tonnes of tasks at home which need your attention.
Working by blocking your time can help you shut your mind from those tasks and focus on your work in hand.
5. Figure out your working style
Some people love to work in silence while some like sone soft noise. Going to a cafe for work is not possible at this time, you can use some free apps to generate that noise.
If you love silence, you can use some noise-cancelling earphones. If you have kids at home, you have to think according to their timings also. If your kids wake up late, working early may be a good option for you.
If everybody else goes to bed early, make use of that time and work during that time.
6. Make clear boundaries
Have clear boundaries when to start working and when to log off. Working from home has its perks but sometimes you may find yourself always working. There should be a clear line between home and work.
7. Create a self-care routine
Take some me-time. While working from home, it is highly possible that you may get so busy with work and family that you stop caring for yourself. Take some time to pamper yourself and keep some routines for yourself.
Like, don't get lazy with your morning beauty routine. It is necessary even if you are staying home. Make it more relaxed and take time to do those things which otherwise you do in a hurry.
Staying positive along with following all the guidelines can be the best thing you can do. Positive affirmations play an important role in work as well as they will help you go through this tough time. Say these positive affirmations,
I am at safe space
I am healthy and happy
I am able to confront whatever comes in life
I am at inner peace with myself and I am able to stay calm in every situation
This will pass and we will again be living a normal life
I hope these will help you go through all the stress and uncertainty the world is facing.
79 self-care ideas you can try to stay active and stress-free
10 productive things to do before bed
8. Set ground rules for people around you
When you are home, others at home may assume that you are available for home services always. Set rules especially for kids that don't to disturb when you are working. They should know what they can do and what they cannot do.
Also, make it clear that if you are at home, it doesn't mean that you will be doing every task at home. Divide your domestic chores with others.
9. Take scheduled breaks
As it happens when you work in an office environment, take breaks at designated times. This will help you stay active and productive. If you are working for 8 hours, take two 15 minute tea/coffee breaks and one lunch break of at least half an hour.
Also, don't finish your breaks early. It is important to take enough time to unplug from work.
10. Socialize with your colleagues
If you are working for a company, you can socialize with your colleagues. This is the time when we cannot go out but having online chats, online coffee and talking to each other will help you.
11. Stop greeting about every small house chore
This is very important when you are working from home. It is a good idea to clean up the mess around in the morning or at any designated time. Once it is done, don't worry too much about it and don't let these small chores get into your working schedules.
12. Beware of munching snacks
If you are at home, food is available to you 24×7. I always get that sweet craving during the afternoon. When you are at home, it is highly possible that you may eat a lot of sweets and high carb foods.
Keep your snacks healthy by choosing what you will eat during a snacks break. To avoid eating sweets, I keep nuts and some fruits aside for that particular day.
13. Good time management
It is easy to work in an office setting but working from home needs you to be very good at time management. You can use tools like Monday.com to organise everything.
14. Focus on daily goals
A clear focus on goals can help you in figuring out what you need to do at that particular time. Set daily goals and accomplish those goals. This will keep you motivated and productive.
15. Use task management tools
Use task management tools. Tools like Asana and Trello can help you a lot. If you have a team to work, managing your tasks will be easier. You can start with the free version of Trello.
16. Declutter
Keep your working space clean and uncluttered. It will help you stay productive otherwise the clutter will attract your attention.
Also, undone tasks surface your mind again and again. You can either clean the area or set a time when you will do that. It will help your mind to stay focused on the task in hand.
17. Be kind to yourself
This is not a normal time we are going through, the whole world is going through very tough times. So be kind to yourself, take care of your physical and mental health.
Say good and positive things to yourself. Try to laugh and say positive things to your family also. Stay positive as this is a phase and will pass.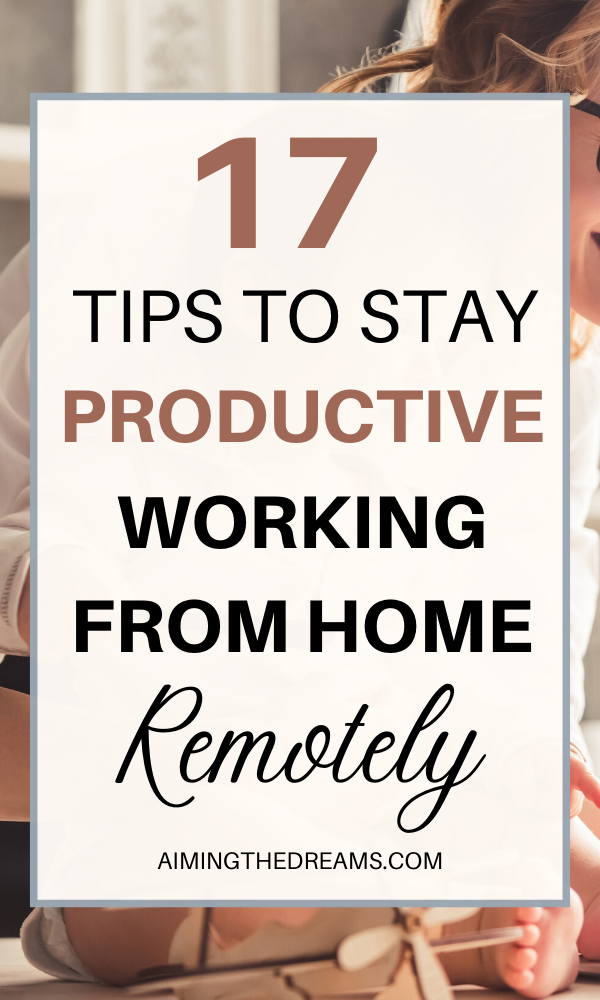 30 things to do when you are bored at home
If you want to be productive and want to set and slay goals for each area of your life, Use this 60 page printable planner to plan your goals. It is really important to set your goals with intentions and crush them
You can also access this free slay your goals guide to help you crush your goals.
? Do you like my post? Don't forget to follow me on Pinterest ?