Are you looking for business ideas to be your own boss? I am sure you will find something for you from these home business ideas for women. I know, as women, we are always looking for ideas to find ways to earn money without going to work.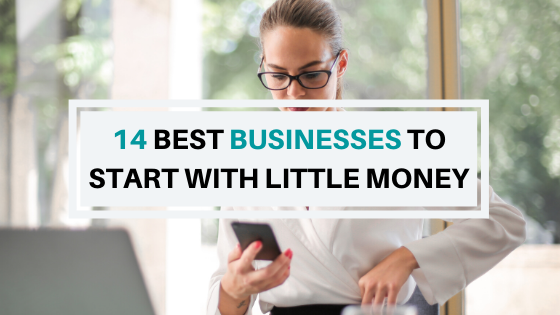 Disclosure: This post contains affiliate links. For full disclosure, read here
When you have kids at home, you want to be with them. Even if you want to go to your job, sometimes job timings are not suitable which fits into your schedule with the little ones at home.
At that point, most of us look for finding something which we can do from home. And thanks to the internet, many of the online businesses can be started with low startups. Even if your business is not online, marketing it online to your local area is a lot easier than earlier times.
To find the best idea for you, have a look at these
Which business is best for ladies?
There are many business ideas suitable for ladies to do from home. I know you want something to fit in your schedule which you can do with kids in your side.
The internet has opened up many avenues for starting your own business. There are many ways to be your own boss,
Online business ideas
Service-based business( either online or in-person)
Brick and mortar stores
Online stores
Digital marketing
I mean the options are endless but you need to find out what best suits you.
What business a woman can do from home?
Let us find out the kind of businesses you can start as a woman. Those businesses which can be done when you have less distractions at home are great for women.
Here are the best businesses to start with little money
I know most of us don't have thousands of dollars to spend on a startup. It is a good idea to start with the skills you have and then build up from there.
1. Virtual Assistant Business
Earning Potential: Anywhere from $15- 50/hour
This one is easy to start and there are a lot of services you can provide as a Virtual Assistant. As a Virtual Assistant, you have to wear many hats. You would be managing emails, admin work and many other things as a virtual assistant for your clients.
Services to start working as a Virtual Assistant are,
Email Management
Graphic designs
Bookkeeping
Content creation
Data Entry and many more services
The average pay depends on how much you are ready to work and experience. With the experience, you can ask for higher rates. In the beginning, it is difficult to ask for higher rates. It is better to start with job boards and once you have built a portfolio, you can start offering your services directly to clients.
Read this informative post on how to become a Virtual Assistant
2. Blogging is best online business
Starting a blog can be a life changing experience. You can do so much with a blog. If you are planning to offer any services, you can do so. Write content pertaining to the niche specific to your services and you can find more leads.
If you build your blog around the niche with physical products, you can start affiliate marketing for the physical products.
There are many ways to make money from a blog.
Advertisements on your blog
Coaching
Affiliate Marketing
Selling your services
Selling your own products
You can learn it from my free email course to start a professional blog
3. Beauty services or products
Young adult Girls and women of all ages love to use beauty products and services. Initially, you have to invest a lot of time, energy and some money.
Pick a space in your home which is away from distractions or you can say you can close that part to other homebound distractions.
Work smart and keep your working hours separate from your personal hours. Working from home can be fun as well as difficult. If you will not make strict boundaries, you will burnout. Otherwise, this can be one of the best businesses to start with little money.
4. Become a life coach
Do you feel happy while helping others? Do you think that you have an enthusiasm for motivating others? If it is yes, you can become a life coach.
To become a life coach, you have to choose a niche. It is a vast topic but niching down will help you find clients a bit easier and you can become an expert in your particular niche.
You can read more here on how to become a life coach
5. Graphic designing and web developing
We live in an online world. Every company operating online requires graphic designs. If you are a creative person, you can start providing graphic designing services from home.
If you are keen on learning graphic designing, you can learn it on Udemy. Udemy has many affordable courses which can help you start your own graphic designing services business.
6. Dog walking and pet setting
If you love pets and want to have some knowledge on how to walk, feed and sit with pets, this can be a good business idea for you. This business needs you to be active and ready to work hard.
It can be difficult to find initial clients( as with any business) but as you get experience, it becomes easy to scale.
Also, you can sign up with companies like rover to start pet sitting. This will help you in gaining some experience before you start your business.
7. Freelance writing
You don't need a degree to become a freelance writer but you should enjoy writing. It is difficult to find high paying clients initially but with experience and a good portfolio, you will be able to find high paying gigs.
There are different pay rates for different experience levels. But it is possible to earn anywhere between $50- 500 per article.
8. Start an online store
The Internet has made it possible for anybody to start an online store. It is possible to start a store and make money online.
It is not easy but doable. Either you can start your online store for physical products or for digital products.
Sarah Titus from Sarahtitus.com started her Shopify store and earn a 7 figure income from her store. She is known for her digital products.
You can read more about online eCommerce platforms starting an online store.
Here is a list of best eCommerce platforms to start an online store
9. Family Daycare
If you love to be around kids and have your own small kids at home, starting a family daycare can be a good idea. It is easy to start but is really hard work.
Manging 4 -5 children alone are not easy, but the pay rate is good. To start a family daycare, you will need some certifications and licensing and you have to arrange your house according to the kids.
10. Social media management
Social Media Management is the process of creating, posting, analysing the social media content on social media platforms like Facebook, Twitter Instagram and Pinterest and many more.
Most of us know how to use these social media platforms to share our own stories. But social media managers know how to leverage these social media platforms to grow brand awareness and bring leads to your small business.
Also, social media managers know which channels suit best to the type of business you have.
Social media manager roles
Managing Social Media Platforms
Copywriting
Curating Content
Manage and moderate comments
Create content and videos to be shared
11. Interior designer
If you are a creative person and have a knack for colour combination, you can start your own interior designing business. It is a good idea to have an office where you can meet your clients and show your sample work.
You don't need any specific degree but having one will help you gain more knowledge.
To become an interior designer, you should have creative and artistic skills. You should be able to combine the colours, fabric and furniture according to your client's taste.
Also, finding your initial clients will be difficult but once you build your reputation, it becomes easy from there.
12. Eco friendly products and services
If you care about the environment and at the same time want to build a business, you can start providing eco-friendly services or start your own product business.
Ecofriendly products like
Rechargeable batteries
Reusable sandwich bags
Recycled fabric
Upcycled furniture
Beauty products
Ecofriendly fashion
Moreover, you can start providing Ecofriendly services like,
Organic gardening services
Eco consulting and many more
To increase sales to your store, you can use Pinterest. Here is my free ebook to get started
13. Affiliate Marketing Business
Affiliate marketing can be a lucrative business model if done right. First, you have to select a niche. You have to do a lot of research to find low competition and high volume keywords for this.
Once you have found a niche, you can start creating a blog or website for affiliate marketing. The steps you need to start affiliate marketing are
Chose a niche for affiliate marketing
Create a website
Start writing content
Chose affiliate programs which you want to promote
Add links to the program
Work hard for getting traffic to the website
14. Your own Proofreading services business
If you are good at picking small errors and even if small punctuation errors irks you, proofreading can become your bread and butter. It will be easy for you to start your proofreading services business if you are native English speaker.
To start working as a proofreader, you don't need any formal education but having training will help you stand out in the crowd. Caitlyn from Proofread Anywhere has an excellent proofreading course which can help you start your own proofreading business.
If you want to get an idea about this course, Caitlyn has put together a free workshop for you. You can register for the workshop here.
You can read more on how to become a proofreader here