Our brains are wired to think that we have to go to college, get a degree, job and then work for whole life, 9-5. And then you realise that it is not possible to work like this the whole life. So you want to create some income streams which can provide you income on autopilot or with little management. Here the real problem is where to start because all your income goes into paying rent, mortgage bills and other things. You are not left with much money to invest.
Here comes the question, how to create passive income with no money?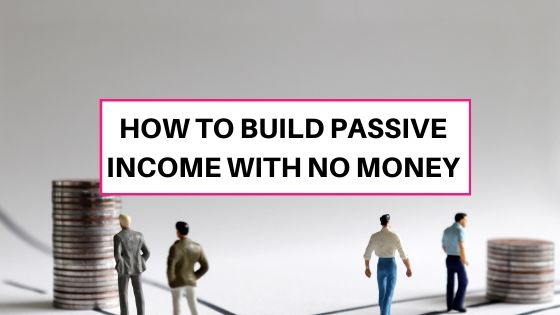 There are two ways to start earning passive income, first invest money and second, invest time. If you don't have money to invest, you have to invest time in order to create passive income streams.
To create a passive income stream, you don't need to have thousands of dollars to start. It is possible to create a stream of passive income even if you don't have a lot of money to invest. I am not working so I don't have a lot of money to invest, but I have learned one thing, invest whatever you have. And of course, there are many ways to create passive income streams even without investing money.
How to create passive income with no money
If you are not into investing, you can start now. To create a passive income stream,
1. Rent a room in your house
This can be your best way to earn passive income. You don't need to do anything extra, just rent your room. Many international students rent single rooms near universities and it is good for both the family and the students.
If you are a bit worried and want to be more secure, you can rent it through Airbnb. This income is truly passive.
If the rent of the room is around the same amount which you make in one week, you will add an extra 12 weeks to your year. Now, instead of 52 weeks, a year contains 64 weeks. ( I love this idea)
2. Create an online course
Creating an online course can become truly passive if you are committed to building a solid income stream. You just need to invest time, as said earlier, that either you have to invest time or you have to invest money.
A good quality course will take some time to create, but once created, it can start giving you passive income.
Megan from Lovefamilyhealth is earning a good amount of money from her one course, Pinterest ninja which has helped me in setting up my optimised Pinterest profile from day one. I must emphasise, this course is great and has helped me in setting up as well as growing my Pinterest account rather easily.
There are many other people who are earning a good amount of money from online courses. The only catch is that the course should provide value and solve a solution. Megan's course is great for Pinterest beginners and intermediates. It feels like she is holding your hand at every step of setting your Pinterest account.
3. Start a blog
In alignment to creating an online course, you can create a blog. It will take some time to build an audience and your blog, but once it is done, and start making some money, it can produce passive income.
Creating a blog can open up so many ways to make money without investing money. A blog can be started with as low as under $100. It will be an investment of time.
There are many bloggers who are making a lot of money from their blogs.
You can learn how to create a blog from my free email course
4. Affiliate Marketing
Affiliate marketing can be a great way of earning money on autopilot. It is not that easy because it need an audience that trust you. Having a blog makes it easy to earn money from affiliate marketing. Though it is not necessary to have a blog, it can be done on social media platforms too if you have a good following.
If you want to start with affiliate marketing, you can learn it from this course.
Some people make very niche-specific websites with great SEO and start affiliate marketing. If you have started a blog, then earning money with affiliate marketing will be much easier. If you are a beginner and want to learn affiliate marketing then Michelle's course Making Sense of Affiliate Marketing is really good for you.
5. Earn money doing what you are already doing
This one is a great way to earn some money. If you love shopping online, you can start earning money by getting some cashback and these sites pay for referring people too.
Rakuten: Earlier Ebates is a great place to get cashback on shopping.
Cashrewards: Another great site for cashback
Raiz invest: This micro-investing site will invest your spare change by rounding off your purchases
6. Printables
Printables can be a good source of passive income. You need to create a printable once and then you can start earning money. Printables are sold on Etsy and can be sold on your own Shopify store. Planners, worksheets, posters can be created once to earn the money.
8. Advertise on your car
You can Passive income by doing nothing but driving as usual. Wrapify will wrap your car with some advertisements, and you will get paid for having that advertisement on your car. This one works well if you drive in popular areas and you don't mind how your car looks like.
You have to download the Wrapify app through which they track your mileage.
Low money investments
These type of investments will need some money investments. Say for an example, you created some passive income generated streams from above-listed methods.
8. Invest your spare change
This is the simplest way to start investing without investing money. Raiz is an app which rounds up your purchases and invests the spare change for you. I have accumulated around $500 since I started using it.
I am also adding extra $5 every week to Rauz account and it is giving a return of around 4-5 % at the moderate portfolio. You can this method to save some money for big investments.
You can check yourself and sign up with Acorns (Raiz)
9. Investing in index funds
Investment funds are also called exchange-traded funds and these are the investment products that let you invest in different companies simultaneously. These are really great if you yourself don't know how to outperform the market. Index funds or ETFs invest in multiple companies and mix good apples with bad apples.
There are different type of index funds :
Vanguard Total Stock Market Index
Fidelity Total Stock Market index
Vanguard S&P 500 ETF
Vanguard High Dividend Yield ETF( VYM)
You can read more to get more information on different index funds.
10. Invest in crowdfunded real estate
Peerstreet is the third largest real estate crowdfunding site. It works as a middleman between the investor and the borrower. It is a peer to peer lending for real estate projects. Here the borrowers are considered to be the professional investors who purchase the property, fix it up ad sell at a higher price.
Peerstreet claims to have a lower fee than other similar platforms. Also, it gives you good returns. If you feel comfortable then you can invest in this crowdfunding platform and start earning passive income. It is said to give you around 5-6 % return on your money invested.
11. Sell digital products on Etsy
If you know how to create some digital products like stickers and posters, Etsy is a great place to sell your art and craft creations. You just have to create once and then you can earn an income in coming time.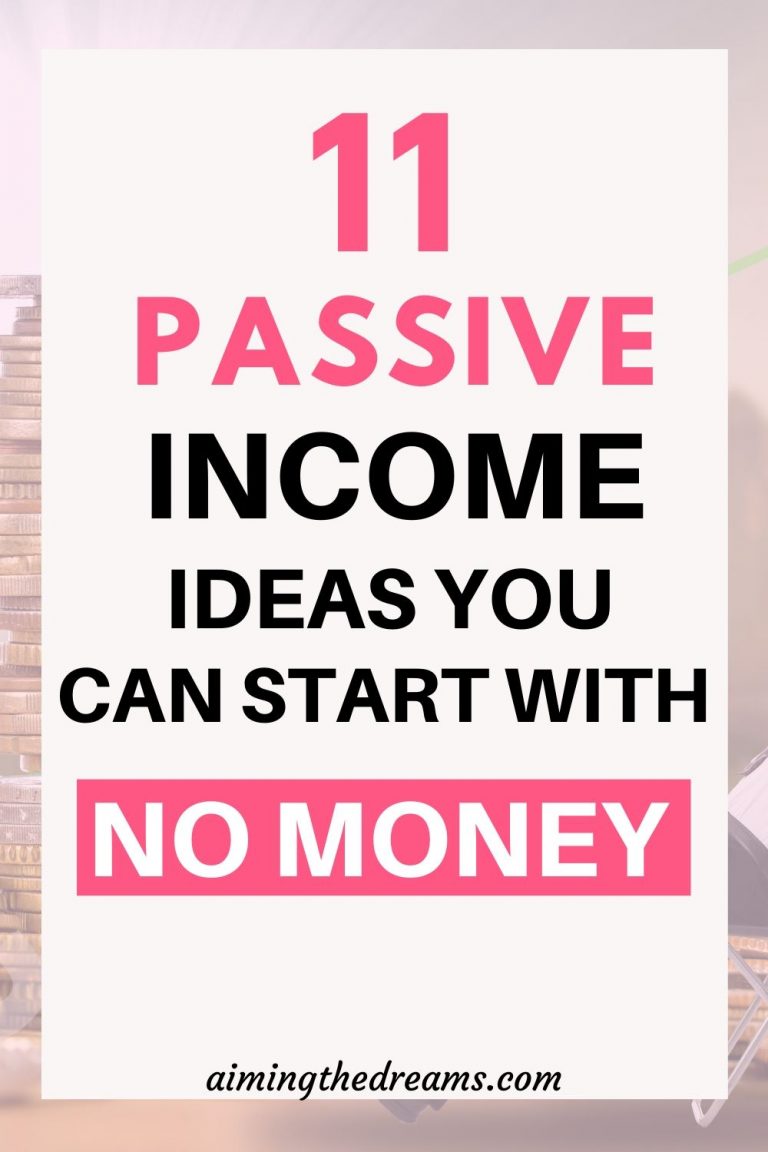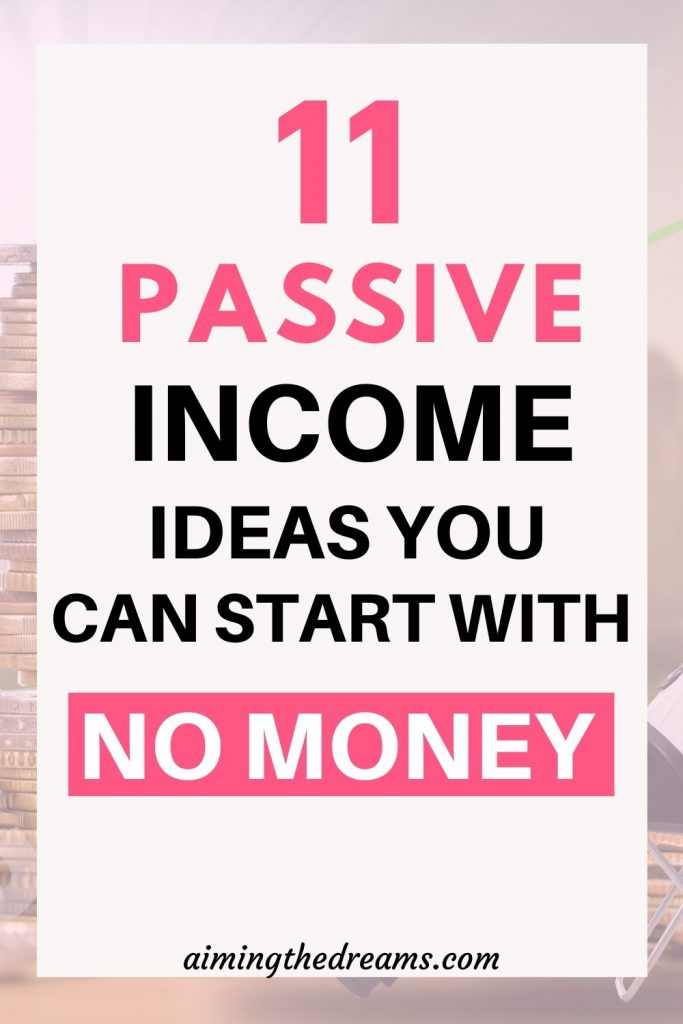 These are few passive income ideas which are great for people like me who are starting building passive income streams and don't have large amounts of money to invest.
19 best ways to work from home and quit your job
How to become a proofreader and earn full-time income from home
?Do you like my post? Don't forget to follow me on Pinterest?
A tiny request
If you like my post, please share it. I would be thankful from the bottom of my heart.
Gursimrat