This is the time to learn how to cut expenses and save money wherever possible drastically. The world is going through a pandemic, and we are not sure when things will be normal.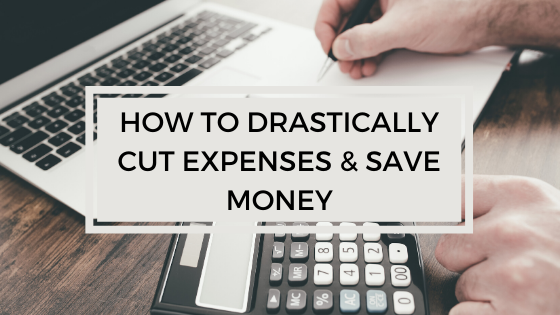 The world economy is going through a tough time, and it will bounce back, but it is not clear when.
We should be ready to protect ourselves and our families from going through all this.
How to drastically cut expenses
Cutting everyday expenses is not rocket science but requires little planning and discipline. After that, it is very much possible to live with next to nothing.
The only thing is that you should learn to live that way. Then, when you know to differentiate your needs from your wants, you will need half of what you are spending now.
Benefits of cutting expenses
There are many benefits of living on less.
You don't have to earn more. But, even if you make more in the coming time, it will help you build your retirement fund.
More family time and more happiness.
If you are earning better, you may be able to retire early.
Better health because eating out expensive food will be out of your budget
These are only a few perks of cutting expenses. But one of the perks which I love is less workload. We are not alive to work. We work to live.
But this situation is different. Most of us have lost our jobs, so cutting expenses is not a choice. It is a necessity. Moreover, if you follow the plan to cut expenses, you will naturally become conservative about money even when you earn more than now.
Creating a plan
The most important part is creating a plan. It will let you see the categories of your budget and where all your money typically goes. It will be impossible to make plans and execute them without money.
So, make a plan today when you have some money in your hands. Make a list of all the subscriptions and contracts you have. It may include
Mortgage
Gym memberships
Cell phone contracts
Magazine subscriptions
Energy bills
Other personal loans
These expenses take a considerable amount of money and a few, like mortgages, are necessary. So do whatever you can to manage your subscriptions for now.
Stop spending money on anything not required.
1. Stick to bare minimums
This pandemic has taught us many things. One of them is living basic things. We are not going out of our homes, so there are no expensive outings. Eating out is reduced. Shopping centers are closed, and we cannot go shopping as usual.
But there is a choice of shopping online that can blow up your budget. Shopping for those items that are not necessary should be stopped, and you should spend money only on basic needs.
You can do a few things to stop spending money while shopping online.
Never shop when stressed or upset( you will buy more)
Delete shopping apps for now. Open the websites in the browser. This may help you drop the idea of shopping. Shopping with apps is so much easy.
Check for deals and compare prices.
Only buy something when you need it and keep your money with you.
2. Mortgage
If you can pay your mortgage, shop for different lenders. Interests are all-time low, so it is an excellent time to check with the lender with the lowest interest rates.
✔If you are not in a position to pay your loan repayments, you can talk to your financial institutions to defer the loan. This may help you go through a difficult time.
Also, you can choose the option of paying only the interest. It will help you keep some money if things get worse.
3. Cell phone bills
A cell phone rebound by the contract will require you to talk to the provider. But if you are not in a locked plan, look for lower plans.
Check if you can go for a lower plan. Most of us work from home, so talking through the internet can solve the problem.
Moreover, your kids may be on more extensive plans, and you may think of canceling their subscriptions as they are not going to school anymore.
4. Gym memberships
Try to exercise without spending any money. You can jog outside, brisk walk, and do other exercises at home. Letting go of your gym subscription can be tricky ( I know this from experience)
5. Cut your food spending
Food is one of the most significant expenses in most households. It takes a big chunk of your budget. And the best part is the money spent on food can be reduced. Here are a few things you can do to reduce your food expense,
Never waste leftovers. Get creative with food and try to create different recipes with leftovers.
A meal plan in advance will help you buy only those food items you will use anyway. It is said that an average person wastes 40% of the food. Stop any wastage.
Cook from your fridge: Don't go shopping for food for one week and cook from your fridge. This will let you use all your food items lying at the back of your fridge. Most of the time, we forget what we bought, and they either deteriorate or expire.
Compare the prices and buy generic and home brands wherever possible.
Reduce your spending on ready-to-eat and cook your meals from scratch.
Stop eating out. Keep a day in a month when you will go out. You are spending a lot of money on eating out.
These will help you reduce your spending on food a lot.
Nine actionable hacks to save money on groceries
6. Build for a rainy day
I know we are already going through a crisis, but we are getting help from our governments. So it is in our best interests to save whatever we can.
If you have a job now, you are among the luckiest. But, even then, be conservative with your money. The world is going through a crisis, and anything may happen tomorrow. So get ready financially and save whatever you can.
If you are already building an emergency fund, continue creating it. It will help you have some peace of mind
7. Look for ways to earn money
Earning extra money can help you go through all these challenging times. We are not sure of the outcome of this pandemic. Getting ready and starting some side hustles is the key to getting through this. There are a few things you can do
Start proofreading: Proofreading can be a great way to start a side hustle. If English is your first language, it can help create an extra income stream.
Start working as a Virtual Assistant: You can start working as a virtual assistant. For example, online businesses want help in admin work for running their businesses.
Start a blog: This will not make you money immediately but can become an income source in the coming time. You can learn it from my free email course here ( add email course)
8. Make use of whatever you have
Make use of everything you have. Instead of buying new, use whatever you have at home. Most of the time, we believe many clothes and other items we never use.
It is time to ditch this habit and start wearing clothes we already have.
Most of us are not going to work, parties and outings, so we don't need a lot of new dresses. Most of the days are spent in PJs. So why waste money on new clothes that will eventually hang in our closets?
9. Cancel all subscriptions
It can be hard to let all these goes, but keeping your money with you is more important than keeping all the subscriptions.
You may be subscribed to streaming services like youtube premium, Netflix, Amazon Prime, and Spotify. These may add up and can be expensive. Instead of having multiple subscriptions, go for the one you watch the most.
Cancel all unnecessary streaming services.
You may have direct debits for all of these. Check your bank statement and cancel anything unnecessary.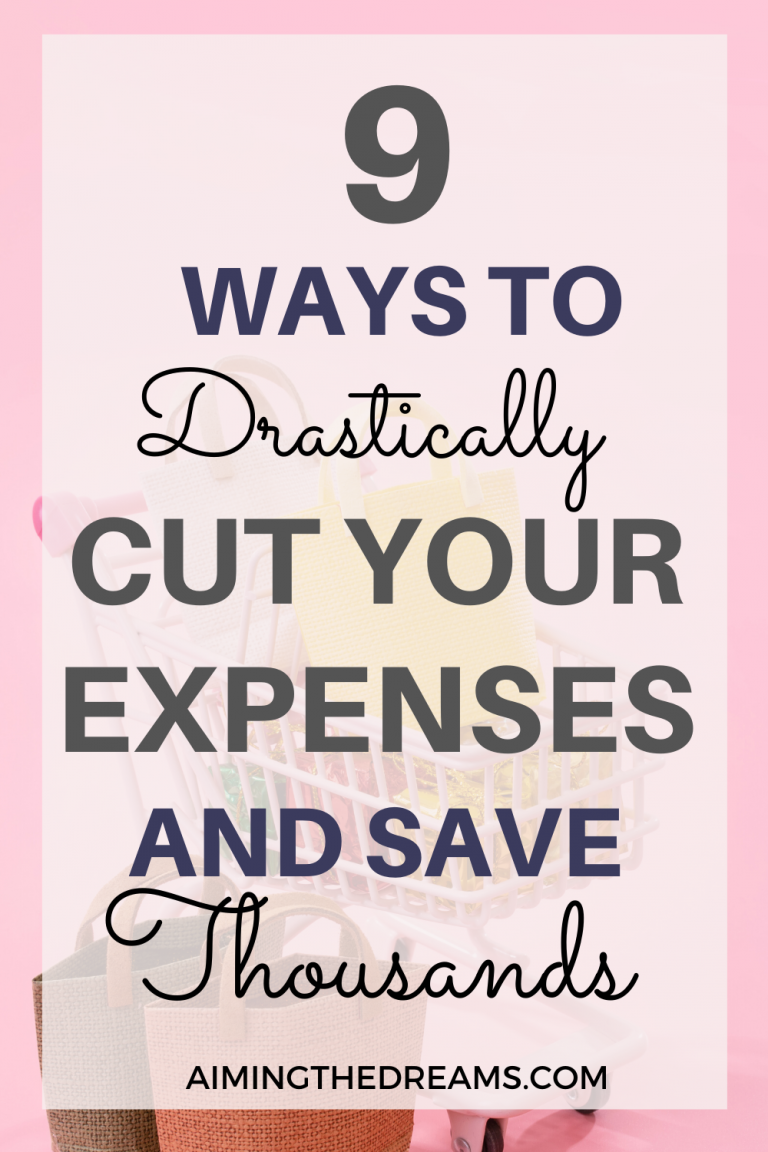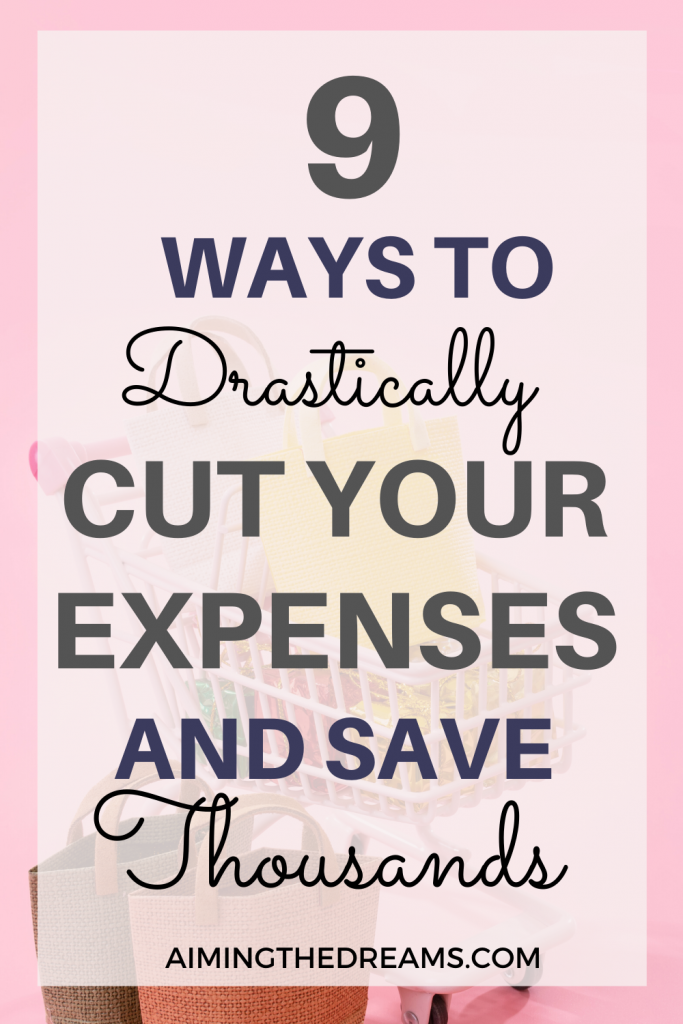 If you find it hard financially, make some plans and cut all unnecessary spending. It will make you better equipped to go through all this.
Ways to save money on a tight budget during crisis
If you like my post, don't forget to follow me on Pinterest